EAFT is one of the new tablet makers from India, and by makers we mean that they do manufacture tablets here in India itself. However the tablet we are reviewing here is not made in India, but does get some good features and hardware like 1.6 GHz dual core processor, 1GB RAM and 8 GB inbuilt memory.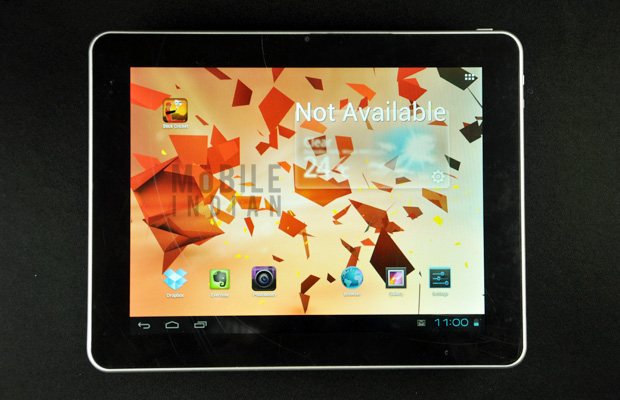 It also has dual camera with LED flash and offers six months free subscription to Worldspace radio (yes it is being resurrected). All that sounds good, but the tablet has a steep price tag (for an Indian brand) of Rs 14,990; given that it is just a WiFi only tablet, the price looks all the more steep.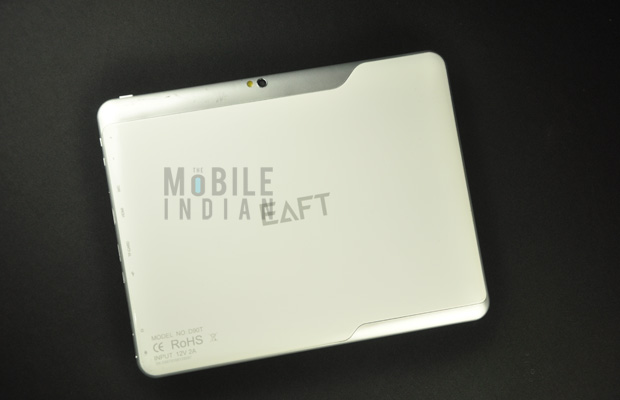 So does its performance justify its price? Well, here is what we think.
Design and build
The tablet looks slightly different from others with three part construction. There is a shiny white plastic rear panel, while the edges have aluminum finish that get into the rear panel on top and bottom, (picture explains it better so we will leave it to that). The front display and its surroundings are covered in a single piece of glass.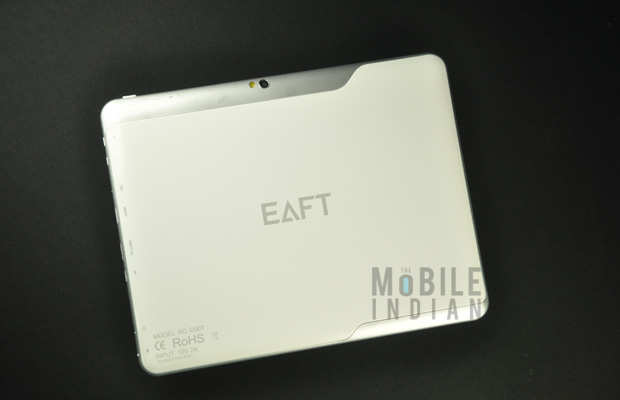 The tablet looks good but three parts means that there is fair amount of flex in the tablet which doesn't bode well for its longevity. However the review piece that we have got was being used by someone and has some signs of abuse, but in terms of overall durability, it has taken the abuse pretty well; apart from the few scratches on the display and slight squeaking sound when you try to flex the body.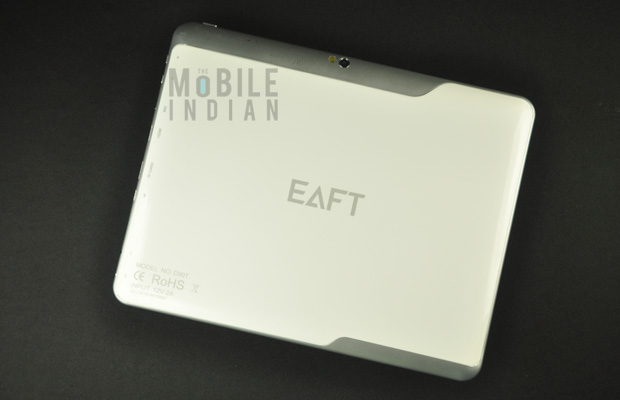 It has HDMI, USB, Micro SD card and power socket on the right side, camera on the top center in the front and also at the back, power/lock button on top side extreme right, and volume rocker in the right side top.
Display
The EAFT Destiny D90T has a 9.7 inch IPS panel with 1024 x 768 pixels resolution, not exactly very high for a display this size but definitely good enough. The viewing angle is good, and so is the colour reproduction, however brightness level is not very high that means visibility in bright sunlight is not exactly very good. Touch sensitivity is good too. All in all a nice display that has nothing much special but does its job well.
Performance
The 1.6 GHz ARM Cortex-A9 Dual Core processor, 1 GB RAM and 8 GB inbuilt memory gives the tablet enough muscle to play graphics intensive games like Real Racing 3 very smoothly, which is a good thing for a device in this price range.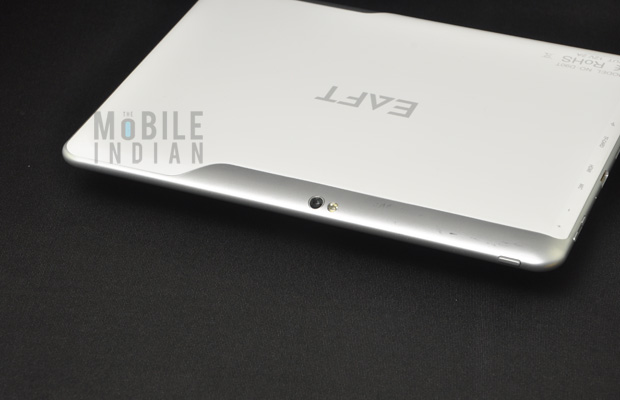 However if you are playing this game, don't expect the tablet to do anything else, so you need to close other apps before you open the game and before opening other apps you need to close down this game. Overall, this tablet delivers more than what you paid for in terms of pure performance.
Camera
The tablet has two cameras of 2 megapixel each at front and back, the rear camera even gets an LED flash. However only the front camera is of good use, which is for video chatting. The rear camera does take pictures but you can only use the images as thumbnails and nothing much.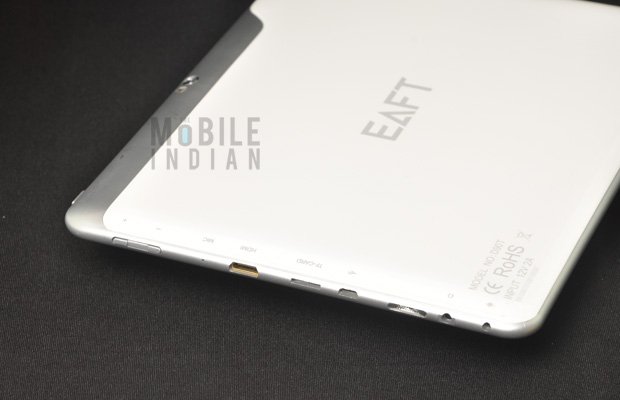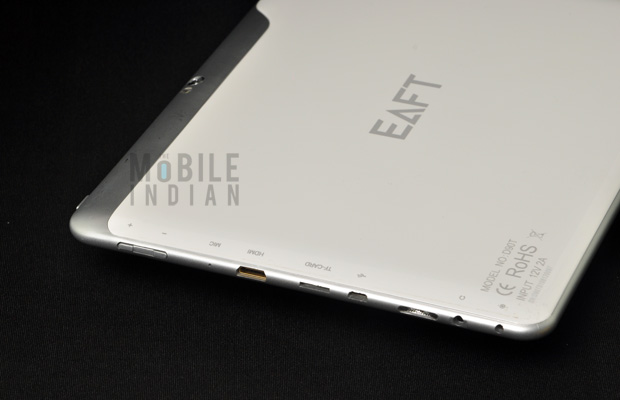 But then you don't find cameras in tablets better than that anyways, unless you are paying much more. In this segment however Samsung's tablets have better camera capability but they are 7 inch units.
Battery
The EAFT Destiny D90T comes with an 8000 mAh battery which is really large even for a tablet, and this shows in the performance too. The battery easily lasts couple of days with few hours use each day. Even in continuous use the battery did last for 6-7 hours, which is quite an achievement for a budget tablet.
OS and user interface
The tablet is based on Android 4.0.4 which is the saddest part of this tablet. We hope that EAFT upgrades it to Android 4.2 or at least Android 4.1 Jelly Bean shortly.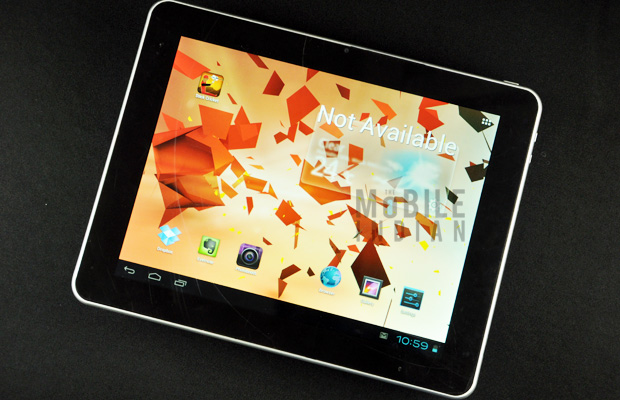 There is not much of changes in the user interface which is a good thing, as it leaves a lot of space for the users which can be used install apps of users own choosing.
Verdict
The tablet is well made, offers decent display, performance, and battery life. However EAFT needs to reduce the tablets price, as similar specification tablets are selling for around Rs 12,000. Some tablets like Spice Mi1010 and Simmtronics Xpad X1010 are priced below Rs 8,500.