Byond has recently entered the Indian handset business with a bang with few noted products that brings unique features with them. One of its products is this tablet which comes with 8 inch touchscreen- very few tablets come with this screen size; they have either 7 inch or 10 inch screen sizes. Moreover, this tablet comes with SIM calling function. Currently, the Indian market is witnessing a rising inclination for SIM calling based tablets so it seems that Byond has nailed it right.
The Byond Mi-Book Mi8 also has the right ingredient that would attract the users such as 1.2 GHz Cortex-A9 dual core processor, Android Ice Cream Sandwich operating system, 1 GB RAM, dual cameras etc. But for this, you have to spend around Rs 12,000. So is it wise to buy this tablet when for this price you can also buy the Samsung Galaxy Tab 2 P3110 and Micromax Funbook Pro, Huawei Media Pad Lite etc.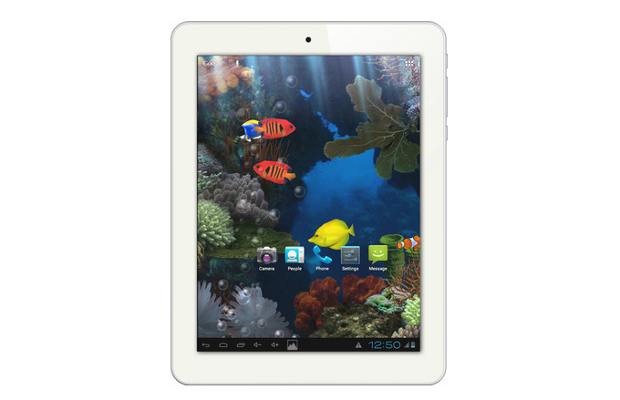 Here is a complete analysis of the features and the performance of the Byond Mi-book Mi8 that would help you deciding this crucial question.
Body:
Byond Mi Book comes in both white and black colours- but we had received the former which has a chrome finished back panel. There is ample real estate that surrounds its 8 inch screen in the front. The chrome fininished back panel feels solid in the hand and enthuse confidence that the tablet can withstand few falls. The tablet is slim and feels great in hand. Look wise, it is decent and feels good in hand.
In the front, there are no physical keys or capacitive keys- you just have to work using its onscreen keys which is becoming the norm with new age devices. The front camera is situated right above the display and exactly at the centre when you hold the tablet in portrait mode.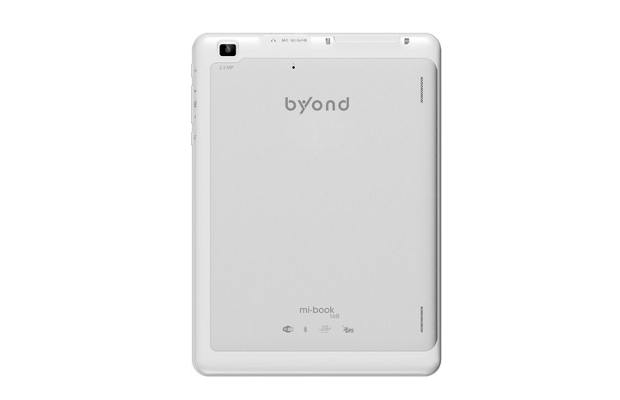 While holding it in portrait mode, you will find the return key, volume rocker and the on/off button on the right hand side.
The mic and the mini USB are on the top portion. The micro SD card and the SIM card slot are placed side by side on the top as well but rather unconventionally on the back panel towards the top. It is quite difficult to bring out the SIM card from the slot which would not have been a problem had it been in the normal position. Also, the logic behind the awkward placement of the SIM card and micro SD card slots is incomprehensible.
With 9.6 mm thickness, this Byond tablet is thinner than the Samsung Galaxy Tab 2 P3110 (10.5 mm), Lenovo A2107 (11.5 mm), and even from the Huawei MediaPad 7 Lite (11 mm). Also the Mi-Book Mi8 is lot wider than the three with 151 mm which is indeed a good factor especially if you love reading e-books or watch movies on it.
On the other hand, the Samsung Galaxy Tab 2 P3110 has 122.4 mm width. However, due to the width, the Byond Mi-Book Mi8 is quite heavy with 430 grams of weight while Huawei MediaPad 7 Lite (370 grams), Samsung Galaxy Tab 2 P3110 (344 grams), and Lenovo A2107 (400 grams) have less bulk.
Display:
The Byond mi-book Mi8 comes with an 8 inch capacitive touchscreen. It has ability to recognise five inch multi touch and 1024×768 pixel resolution. To put things in perspective, its competitors like the Micromax Funbook Pro and Lenovo A2107 comes with 1024 x 600 pixels resolution. Note that Mi8 has an 8 inch screen as compared to Funbook Pro's 10 inch. Clearly, this is the standard resolution that you get with tablets priced around Rs 10,000 or so it seems.
Of course the resolution is not that great but is okay. The poor viewing angle though makes it more tough to watch videos, images if you tilt the tablet just even by a slightest angle. High definition gaming is thus best be avoided, else you would not have a good experience.
Connectivity:
Sensing the immense popularity of calling tablets, Byond has provided SIM calling function with the Mi-book Mi8. You can use it as a phone for calling as well as for sending SMSes to others. Of course, you have to use a wired or Bluetooth headset as it is not a small 7 inch tablet that you can hold on to your ears to make calls.



Besides, it has WiFi connectivity option but there is no provision for accessing 3G through data dongles. Neither there is an HDMI port which should have been there on a tablet. The Byond Mi8 comes with Bluetooth and a micro USB port though.
Battery:
The Byond Mi8 comes with a 4000 mAh Li-Ion battery which looks better than most of its competitors. However, the output is not that encouraging. The tablet consumes a third of the battery juice in ideal state itself while WiFi sucks the power in a flash. The tablet almost drains out completely if you watch a 2.30 hour movie on it after fully charging it and same goes for gaming as well. So users are advised to keep the charger handy all the time.
Performance:
The Byond Mi-book Mi8 has a Cortex A9 dual core processor with a clock speed of 1 GHz. There is a health 1 GB of DDR3 RAM. However, it has the Android Ice Cream Sandwich operating system and not the latest Jelly Bean.
The combination works well and the tablet runs many good games with ease. In fact, it is the poor resolution of the display that kills the fun of graphics heavy games but the processor is able to run the game with ease.
There are two cameras in the tablet including a 2 megapixel camera in the rear and a 0.3 megapixel camera in the front. The front camera is okay for video chatting while the rear camera is not great for photography and is advisable to use if you do not have any other camera in your pocket.
Conclusion:
The greatest challenge before Byond Mi-book Mi8 is to lure buyers from some of its formidable opponents like Huawei MediaPad 7 Lite, Samsung Galaxy Tab 2 P3110 and the new Lenovo A2107. Also, not only they have great brand names to back them but also they come with better features.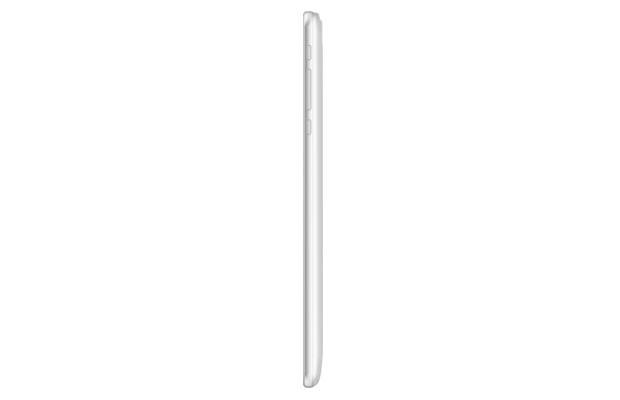 For example, the Galaxy Tab 2, which comes for around Rs 13,900, has Android Jelly Bean, 1.2 GHz dual core processor, 1 GB RAM, 16 GB internal storage, 32 GB expandable storage slot, 3.15 megapixel rear camera etc.