Public sector telco Bharat Sanchar Nigam Limited (BSNL) had some time back introduced three low cost tablets in India. Manufactured by Noida based Pantel Technologies, the tablets fall in the Rs 3,000-Rs 14,000 price bracket.
We have already done a first hand review of the cheapest BSNL tablet – Penta IS701R. During our first few hours with the costliest BSNL tablet, Penta Tpad WS802C, we liked the device and thought it good value for money.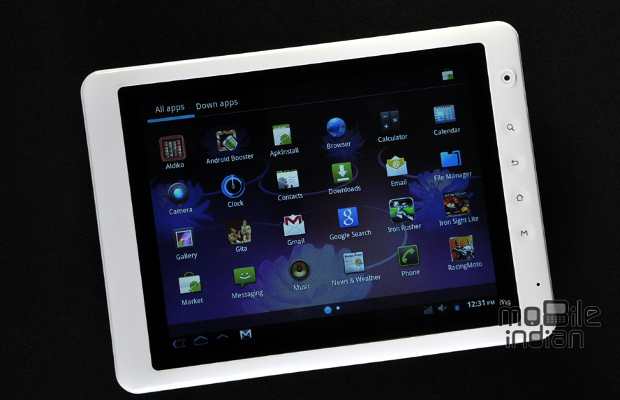 We further upped the bar during a month long intensive review process to find out its metal and here's how the BSNL Penta Tpad WS802C fared:
###PAGE###
Look and feel
The tablet looks decent in its pure white colour. The plastic body does not inspire much confidence and its slippery surface further makes things worse. So you have to be very careful while handling this 8 inch tablet. Further, there is unnecessary space around the display, which makes it look a lot bigger and you feel like you are handling a 10 inch tablet.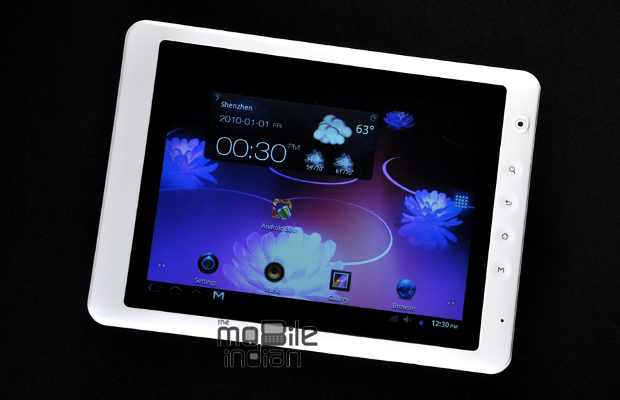 Nonetheless, BSNL and Pantel have provided a number of buttons at convenient positions on the Penta Tpad WS802C. All the ports – 3.5 mm jack, USB, HDMI, reset button, OTG and charging port – are at the lower part of the tablet; the SD card slot, volume rocker and on/off button are on the lower right side while on the left, there is the SIM slot.
There are two speakers on the top back side. You will find the front camera along with four capacitive buttons at the bottom of the display.
###PAGE###
Display
Penta Tpad WS802C comes with an 8 inch capacitive multi touch screen with 800 x 600 pixel resolution and is undoubtedly one of the brightest among the low cost tablets we have seen so far. Courtesy the display, you would definitely enjoy watching your favorite movies and playing games on the tablet. Since the tablet has an Aldiko book reader, reading ebooks on it is also a pleasurable experience.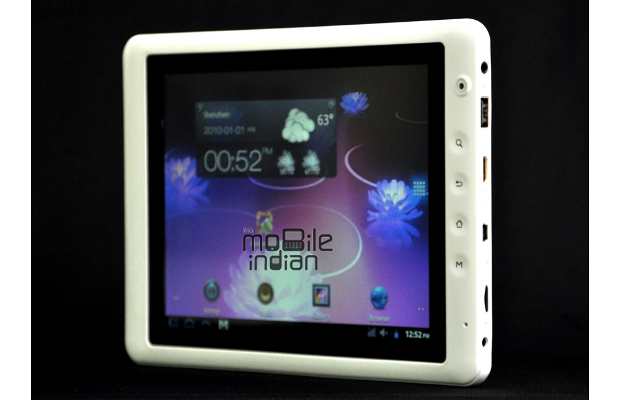 Moreover, the tablet has a wide viewing angle which is handy especially when two or three persons watch a movie at a time – this is perhaps the quality I liked best about the tablet. All in all, BSNL and Pantel must be credited for the display.
###PAGE###
Processor, operating system and performance
The Mobile Indian has always recommended that users check out the processor speed before buying any device as this is the brain of the device. Hence, when we saw the specifications of Penta Tpad WS802C we were delighted and were hoping for powerful performance.
With a 1.2 GHz processor and 512 MB DDR III RAM, the Tpad WS802C does indeed look muscular. So it was expected to perform effortlessly from the very start. However, that was not to be.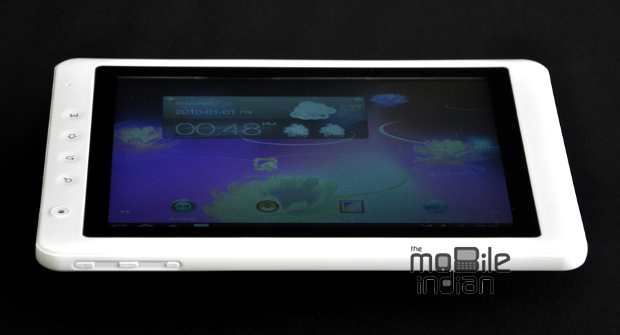 Though most of time it performed okay, on occasions it hanged badly, forcing us to do a hard reset. The under-performing processor further kills the thrill of games, which is quite a glaring issue. And, it takes a good 2-3 seconds to open most applications.
The BSNL tablet runs on Android 3.2 Honeycomb, a tablet specific operating system from Google. But do not expect an upgrade to Android 4.0 ICS in the coming times as for that any device should have a minimum of 1 GB RAM.
###PAGE###
Battery
Android devices are known for their battery draining function. However, this tablet passed the battery test with flying colours.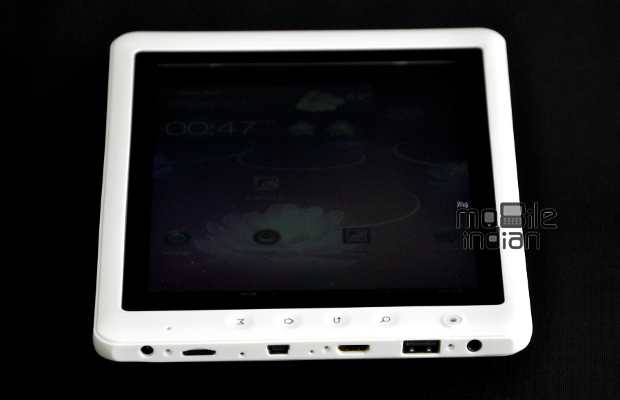 Even after watching a movie for about two hours, playing games for half-an-hour, browsing the web for a couple of minutes and reading an ebook for a bit, the tablet managed to hold some battery juice. In short, the 3000 mAh lithium-polymer battery of the Tpad WS802C can manage to run for a day with full recharge if you use the tablet properly, that is, by shutting down 3G connectivity, WiFi and apps when not in use.
###PAGE###
Connectivity
The notable factor of this tablet is the number of connectivity options it offers.
It has a SIM slot, so you can opt for any operator's SIM for calling and net surfing. BSNL is offering additional data benefits with the tablet if you purchase it with the offer for Rs 13,500. Without the BSNL offer, Pantel is selling the tab for Rs 14,500.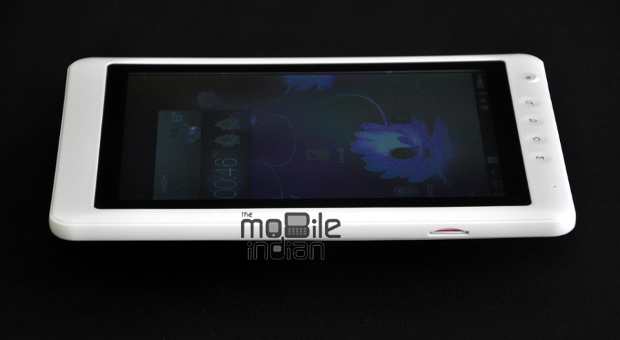 For internet, it has WiFi, Bluetooth and a USB dock for file transfer. Tpad WS802C has both mini and regular USB ports. Hence, you can enjoy content from removable storages like your pen drive as well.
Besides, it has an HDMI output to let you enjoy content on your television.
###PAGE###
Let downs
Though the tablet has many positives, in a few areas it has let us down.
Apart from the obvious down sides like a slippery body and slow processor, the Penta Tpad WS802C has some other issues as well.
The most irritating of which is the bug in its keypad. The bug does not let you type properly. In fact, you usually end up with a different letter from what you type. For example, if you type 'a', the keypad some times generates 'L'.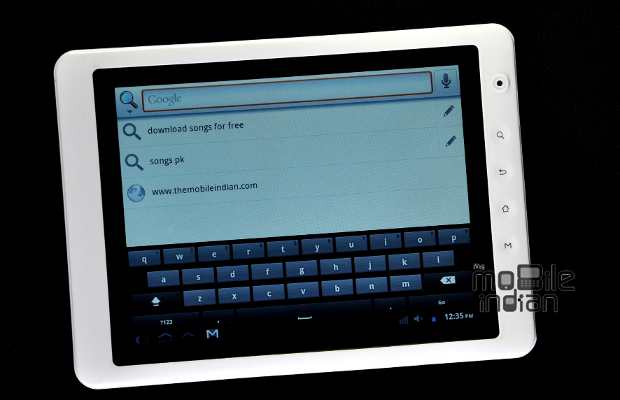 However, we downloaded another keyboard from Android Market, which solved the problem.
The bug may be limited to the particular device we reviewed, and if it is common to all Tpad WS802Cs then download a different keypad from Android Market. This would solve the problem.
There also seems to be some issue with SIM connectivity. The tablet does not enable data connectivity through the SIM at one go. Sometimes it takes a few minutes to enable data connectivity, but many times it simply refuses to do so.
Though BSNL has provided a 0.3 megapixel camera in the front, a back camera too should have been present. But even many high end tablets do not have a rear camera.
###PAGE###
Conclusion
At Rs 13,500, the BSNL Penta Tpad WS802C sits pretty in the affordable tablet segment. When it was announced towards the end of February, it did create a buzz in the market. However, 30-days later the fizz seems to have vanished, especially considering the slew of tablets that have been launched in the Indian market.
Just some days ago, three new low cost tablets were launched, including two Android 4.0 tablets from iBerry and Zync, which are priced Rs 3,000 and Rs 4,000 less than the Penta Tpad WS802C. Clearly, the tablet now seems over-priced and does not have any unique design or elements vis-Ã -vis features that would really compel people to go for it while ignoring the clutter of tablets around them.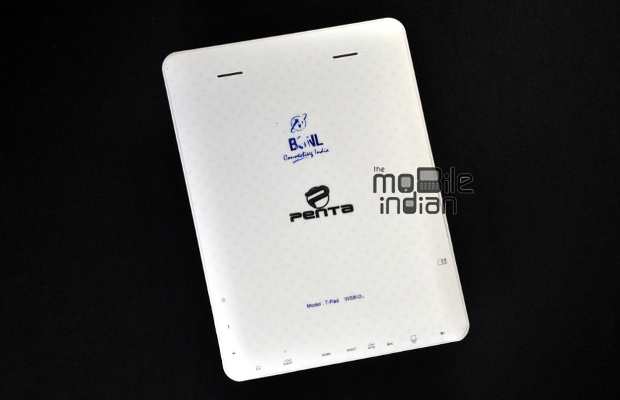 The tablet however performs okay relative to low cost tablets available in market.
You can also check our Handset Guide to see some other low cost tablets.
Also, another thing that will put consumers off is that the retail availability of the tablet was supposed to start from 5 March but it has been delayed.