Gone are the days when TV used to be the primary source of entertainment. Now with smartphones becoming common, entertainment applications are being launched every day.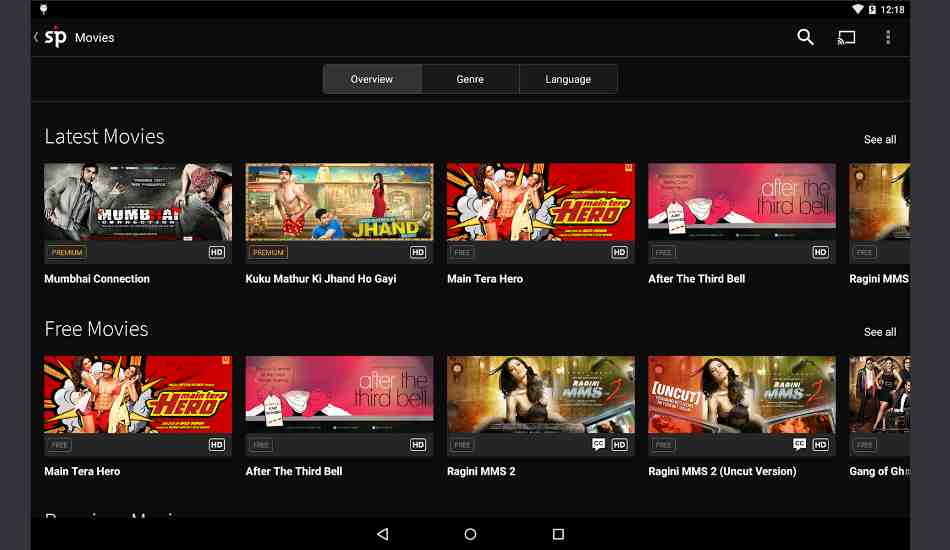 One of such application is the Spuul that allow one to watch movies, TV serials and shows on the go. Its collection is not limited to Hindi only; you can watch Tamil, Telugu, Malayalam, Marathi and even movies and serials.
Pricing
The app available for free and you can access the free catalogue without any restriction. However, to watch special (rental) catalogue you have to pay Rs 60. There's also a premium segment where in Spuul offers new movies for which you have to shell out Rs 300 monthly.
What I liked
The best thing about Spuul is that you can download the videos for offline viewing. I haven't tried the same for premium movies which as per Spuul can be synced for offline viewing. Specials though can be viewed only for 72 hours once viewing is started.
I used the app with 1 Mbps speed and streaming was mostly smooth. But for best experience have a faster connection like 3G, 4G and WiFi. Also, you can watch videos on desktop, Facebook, Android or iOS devices (with sign-in). Also, it will play the videos from where you have left off. This means if you stop the app or you lost internet connection for some reason, you can start from the same point later.
What it lacks
The Spuul has decent collection of Hindi movies and its catalog includes popular TV shows like "Comedy Nights with Kapil", Tarak Mehta ka Ulta Chasma etc. It has also few classics like Fauji, Dekh Bhai Dekh etc. However, there are many which aren't there like Mahabharat, Hum Log etc. Also, except Tamil, Telugu, Malayalam, Marathi and Bhojpuri there are many regional TV series that are yet to be added in the catalogue.
Also, the classification between special and Premium videos is baffling. So even if you have paid Rs 300 for a month of premium access, to see special/new releases, you have to pay Rs 60 per movie.