Though subtle in nature, but Indian handset manufacturers in the year 2013 crossed the sacrosanct Rs 15,000 price line. Desi manufacturers like Micromax and Spice launched their flagship phones around Rs 18,000-19,000 price range – putting their devices head on with mid range devices of MNC brands. Obviously, the underline theme of new age desi phones is not price but quality. In light of changed phenomena, I also reviewed the Spice Pinnacle FHD – the flagship phone of Spice.
The Spice Pinnacle FHD was launched some time back in India for Rs 16,990. For the price, it brings decent features like 1.5 GHz quad core processor, Android 4.2 Jelly Bean operating system, 1 GB RAM, 8 GB onboard memory, 32 GB of expandable storage, 8 megapixel rear camera, 2 megapixel front camera, and 2100 mAh Li-Po battery.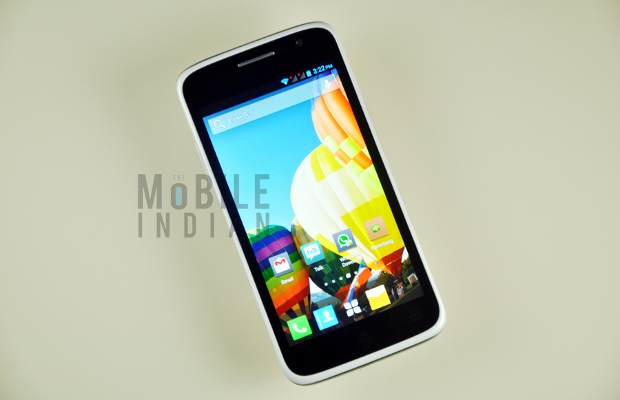 This is a very good feature set if not the best for the said price. But the underline question always remains – Does it perform likewise?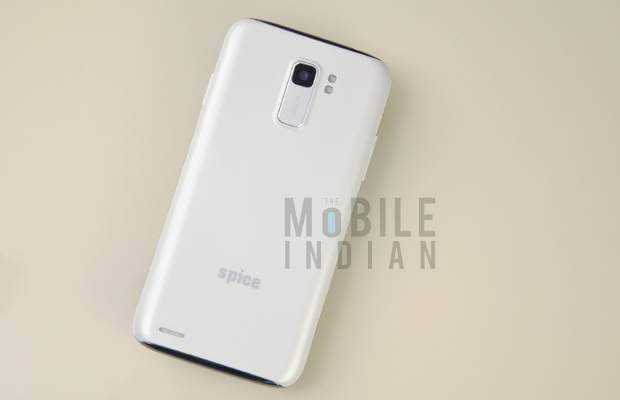 We had thus used the Spice Pinnacle FHD Mi-525 for around a fortnight and here what we have found about the handset.
Design and Display
Among Indian handset manufacturers, Spice is always hailed for its device's design. The Pinnacle FHD is no aberration either. IT has a beautiful shinning back panel which is not slippery at all. A metallic strip runs around its edges but it is thickest at the bottom and the upper portion while on the sides the metal strip looks like a thread. Overall, the Spice Pinnacle FHD looks gorgeous from the back side while it's looking average from the front.
Though it sounds heavy at 175 grams but it is quite thin with just 9.3 mm thickness.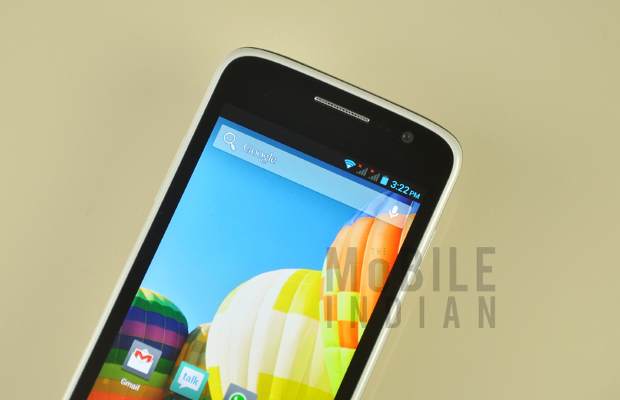 In the Pinnacle FHD, the volume rocker is on the left hand side, while the power button is conveniently placed on the right. The micro USB cum charger port is at the bottom while the 3.5 mm jack is at the top. However, microphones are not properly placed the makes it difficult to hear the callers.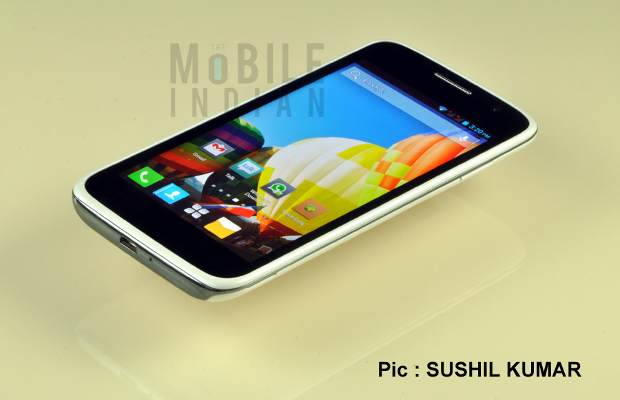 There is no proximity sensor either as a result of which the screen does not go off automatically while you pick up a call, hence unintentional dials occur.
It is one of the few handsets in its price range to come with a full high definition (1920×1080 pixels) resolution. The combination of full HD resolution and 5 inch screen size makes it a perfect device for entertainment.
Operating system and user interface
The Spice Pinnacle FHD comes with Android 4.2 Jelly Bean operating system. As of now this is the latest Android version in India so no complaints here.
However, it has a modified user interface and a lot of features. Especially, its gesture controls have been glorified during its launch. To be specific, the smartphone offers nine types of gesture controls of which one is for unlocking. Are these of any help?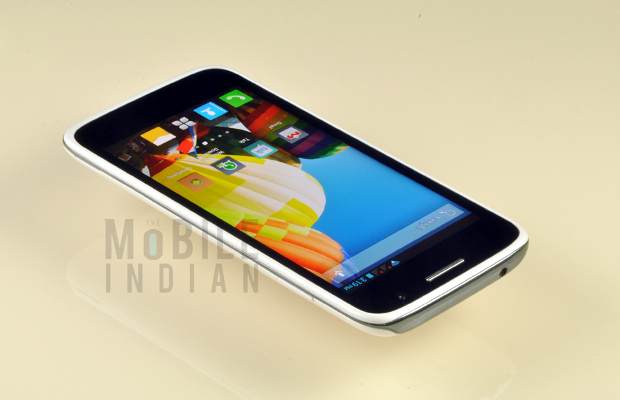 Yes, they are. You can choose any gesture (like the word L, M, or a circle) for 10 basic applications like Bookmark, Contact, Messages, Mag, Gmail label, Music playlist, Settings, and even Whatsapp. Moreover, you can choose in any person from contact, or any Gmail label (inbox, starred etc), or any Whatsapp contact. You then have to set a particular gesture for each of these shortcuts that will help you to directly go to the particular app while unlocking. For apps like music, you do not need to unlock at all; just do the gesture you have set for the music playlist on the locked screen, and the playlist will start. Also, you do not need to unlock to change the track; just set a gesture for 'Next' action in the settings so even if your handset is locked, you can do the Next gesture on the locked screen to change tracks (of course if you have started the playlist first).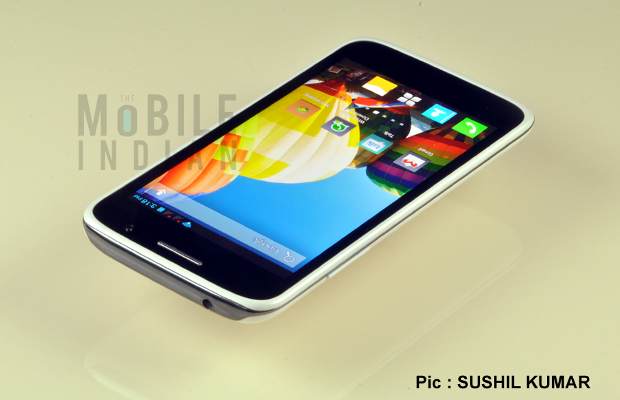 However, there Pinnacle FHD suffers from one security issue. Unlike other Android smartphones which are to be unlocked first to access the USB storage, the Pinnacle FHD gives access to turn on the USB storage as soon as you connect it to a PC via the USB cable, irrespective of whether the phone is locked or not.
Memory
The Spice Pinnacle FHD comes with decent 8 GB ROM out of which around 5 GB is available for users. There is a 32 GB micro SD card slot in the handset as well.
Processor and Performance
The Spice Pinnacle FHD has the quad core Mediatek MT6589 processor that has 1.5 GHz clock speed. It has also a very good looking 1 GB RAM. The combination works fine most of the time but a bigger chunk of the 1 GB RAM is always occupied by unnecessary apps stuffed in the phone. As a result, at a time a around 330 MB of RAM remains available which is not sufficient for heavy games Modern Combat.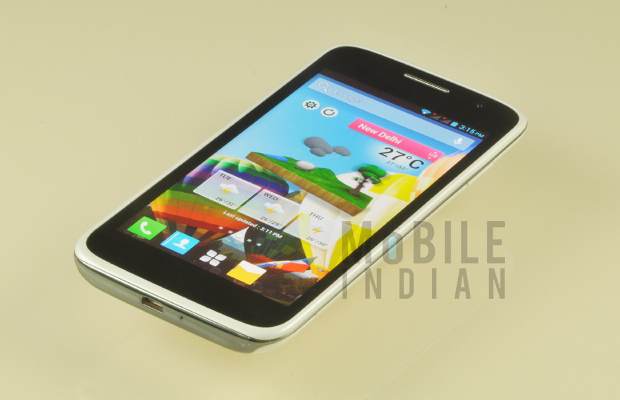 Also sadly it cannot play some graphics intensive games which is very surprising. In fact, it is curious to note that while it played the Blood and Glory: Legend, which is considered a very graphics intensive game, very easily, the Pinnacle FHD stuttered while playing very ordinary looking Stick Cricket which even very low end Android smartphones play without any issue. Similarly, we had to keep the graphics of recently released Riptide GP2 at the lowest.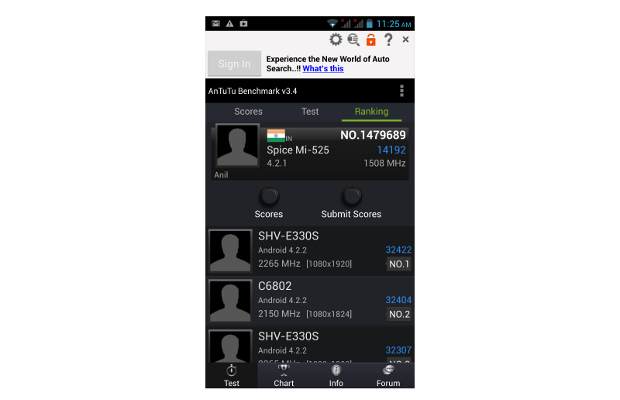 But it has nonetheless a very good 14192 score on Antutu benchmark which is even better than that of Micromax Canvas 4 (12697) which too has the same processor (which shows the unreliability of benchmarking to some extent).
Camera
The Pinnacle FHD has an 8 megapixel rear camera which can record full high definition (1920×1080 pixels) videos at 30 frames per second. It is assisted by dual LED flashes.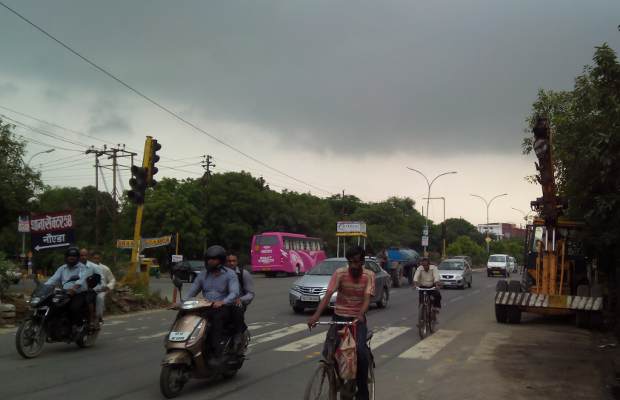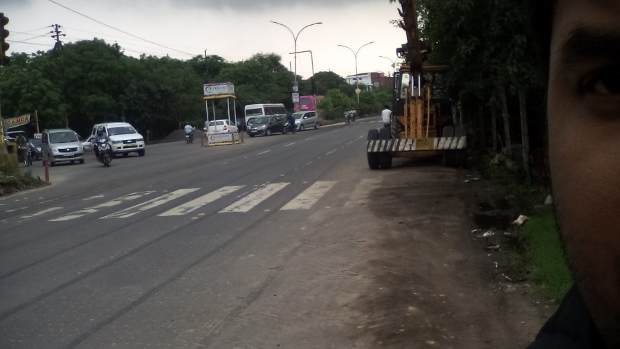 There is a decent 2 megapixel camera in the front which is also good but may sound puny in an age where Indian handset manufactures (including Spice) are bringing handsets with 5 megapixel camera.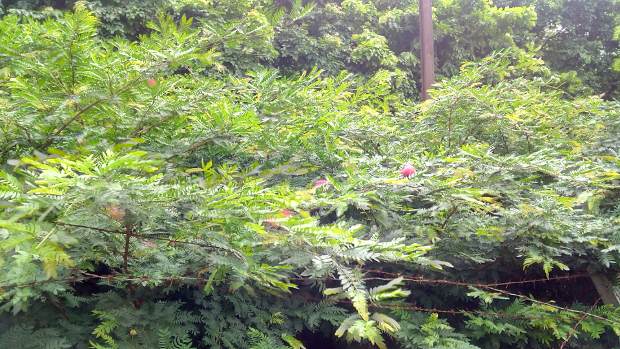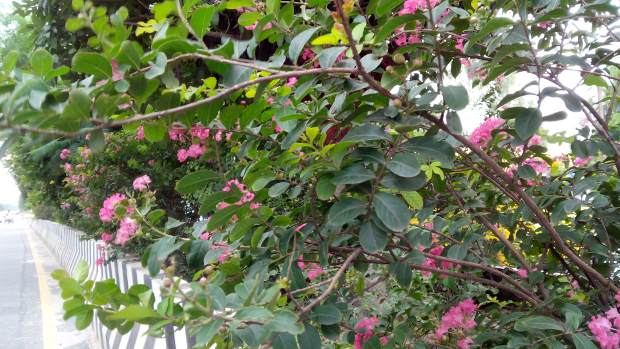 The camera app is the stock Android app and you won't have any problem. Here are some sample pictures that would give you a decent idea of its camera capability.
Battery
The Pinnacle FHD has a 2100 mAh battery that claims to provide seven hours of talktime and 362 hours of standby on 2G network. As far as our experience goes, with around an hour of gaming, few minutes of calling and browsing over WiFi, the handset managed to stay for a full day. As far as standby goes, the handset consumes only 30 per cent charge in around 16 hours which is decent.
Connectivity
The Pinnacle FHD has dual SIM connectivity and has WiFi, Bluetooth 4.0, and micro USB port. It has GPS with A-GPS support like most other Android smartphones. It has Proximity Sensor, Gyro Sensor, Ambient Light Sensor, G-Sensor as well.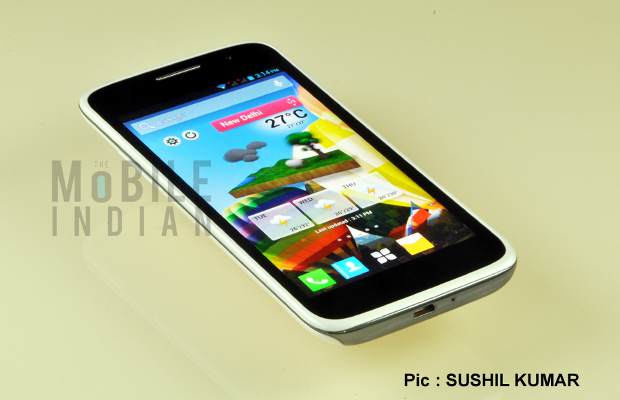 Though most of the said connectivity options worked without any issue, the unit we have been provided has some serious issues with proximity sensor that as I said earlier creates problems while calling; for instance, the display does not locks automatically while calling which trigger unintentional dials.
Conclusion
There is no dearth of decent Android smartphones in today's world above Rs 10,000. Thus at Rs 16,990, the Spice Pinnacle FHD has lot of adversaries to take care of that includes popular Samsung Galaxy Grand Quattro, Sony Xperia L, Xolo X1000 etc.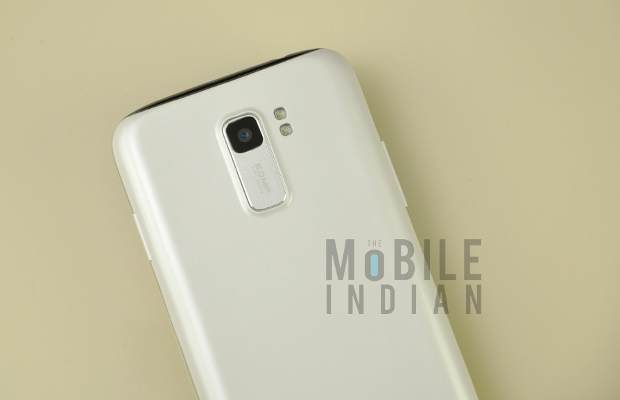 The Spice Pinnacle FHD though has good display, internal storage, latest operating system, and a decent quad core processor, it falls a bit short when it comes to RAM and hence does not perform as some of its peers can do. Its gesture controls are innovative and user friendly but at the same time Spice needs to remove the USB bug that allows anyone to access to the file stored inside the phone by just connecting it to a PC; no need to unlock the phone at all.