Sony Xperia Z5 Dual currently is Sony's flagship smartphone and thus has a hefty price tag of close to Rs 50,000. Expectedly, the phone comes with top of the line features, though it does not offer much over its predecessor, the Xperia Z3+.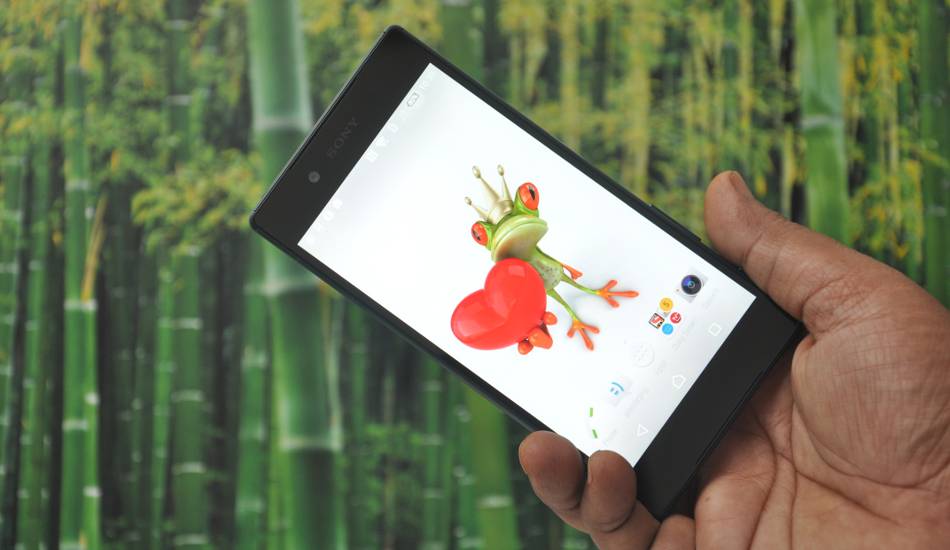 So here we have detailed our experience with the Xperia Z5 Dual and we hope it will answer your queries including whether to buy this phone or not.
Design
Sony Xperia Z5 Dual borrows much of its under-the-hood features from its predecessor (Z3+), but it has a slightly different design. Ofcourse, it too has got a metal rim while its back and front panels are made of glass. But the Xperia Z5 Dual's body has a smooth finish that feels great in hand and does not attract smudges either. The side panels are flat and offers a good grip. Most importantly, it comes in various eye-catching colours including White, Graphite Black, Gold and Green.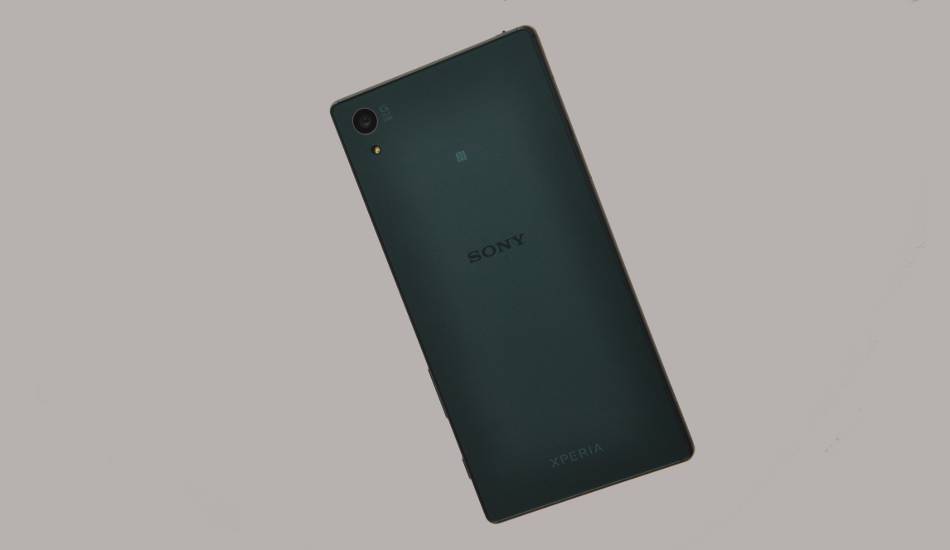 Like other Sony devices, the Xperia Z5 Dual is also IP68 certified meaning it is dust proof and resistant to water up to a depth of 1.5 meters and for maximum of 30 minutes. The micro USB port and 3.5 jack though are not covered while the SIM and micro SD card slots are fully covered.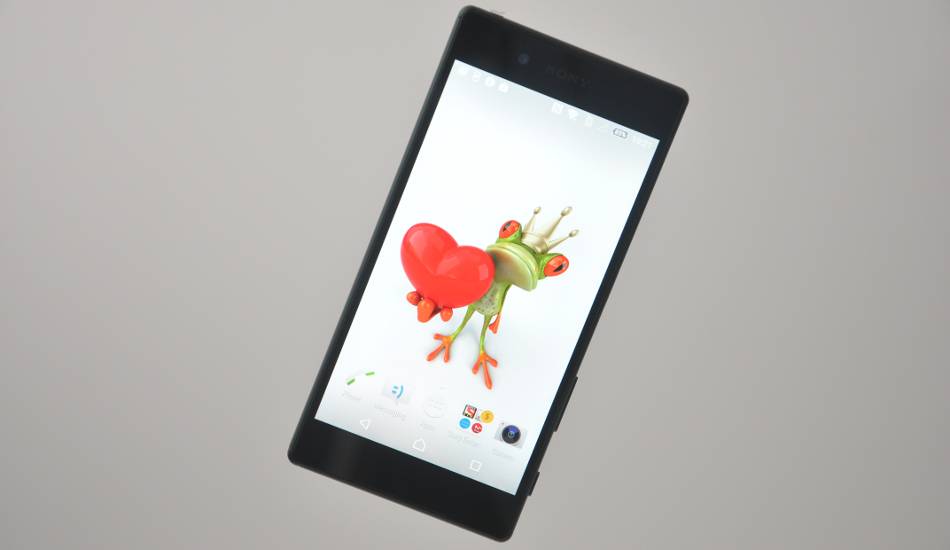 In the Xperia Z5 Dual, Sony has opted for a bigger, rectangular power button and not a crown design which was there in previous Sony devices. The volume rocker is also on the right hand side, just below the power button. There is a dedicated camera button below the volume rocker. Note that the power button also acts as the fingerprint sensor. The benefit of arming the power button with the fingerprint sensor is that with one single press you can open the phone. In other devices where the power key is different from the fingerprint sensor, users have to first press the power key and then have to use the fingerprint sensor to open the device.
In a nutshell, the Sony Xperia Z5 Dual has a premium design that is both attractive and user friendly.
Camera
After design, Sony takes a lot of pride in Xperia Z5's cameras. The Xperia Z5 Dual has a 23 megapixel rear camera with Exmor RS sensor, up to 8X digital zoom facility and 24 mm wide angle G Lens. It has ISO value of up to 12800, image and video stabilisation features, 4K video recording ability, and hybrid auto-focus that claims to focus in just 0.3 seconds.
For selfies, the Z5 Dual offers a 5 megapixel front camera with wide angle 25 mm lens and video/image stabilisation feature.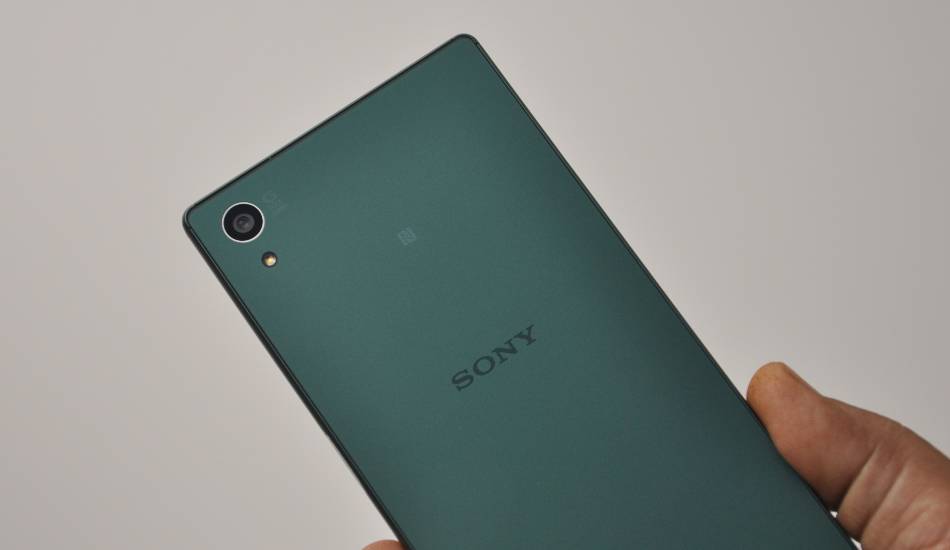 As Sony claimed the cameras of Sony Xperia Z5 Dual are quite fast. It is though difficult to judge whether they really focus in just 0.3 seconds or not but they are very quick to capture images. As expected, the cameras works well in both low light and good lighting.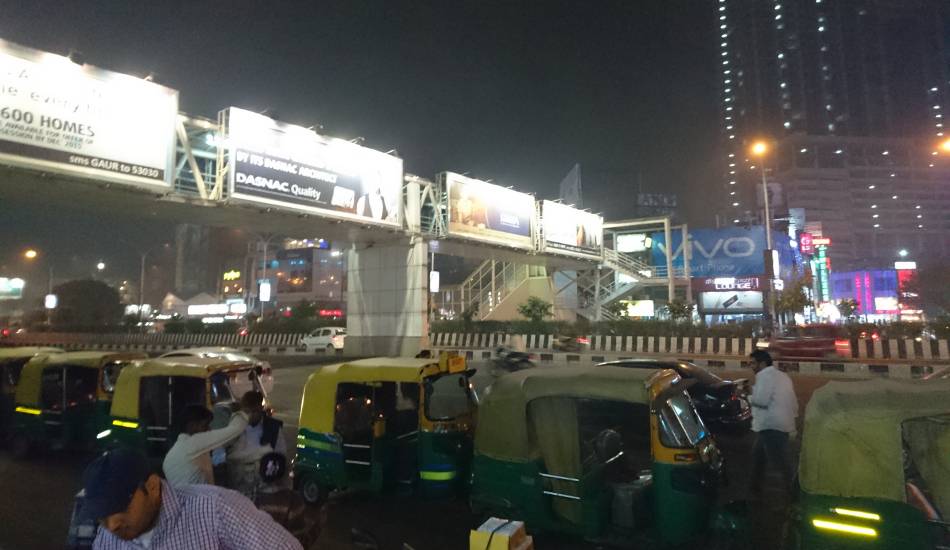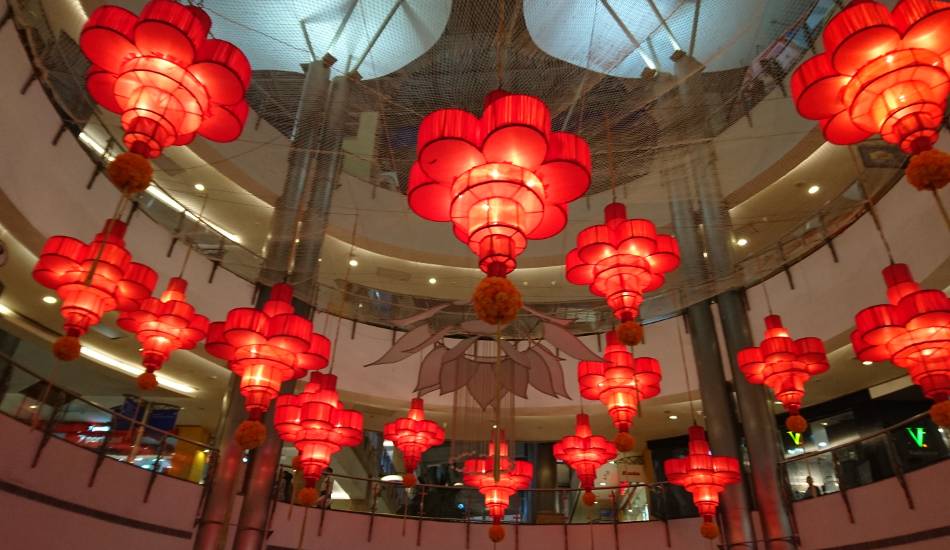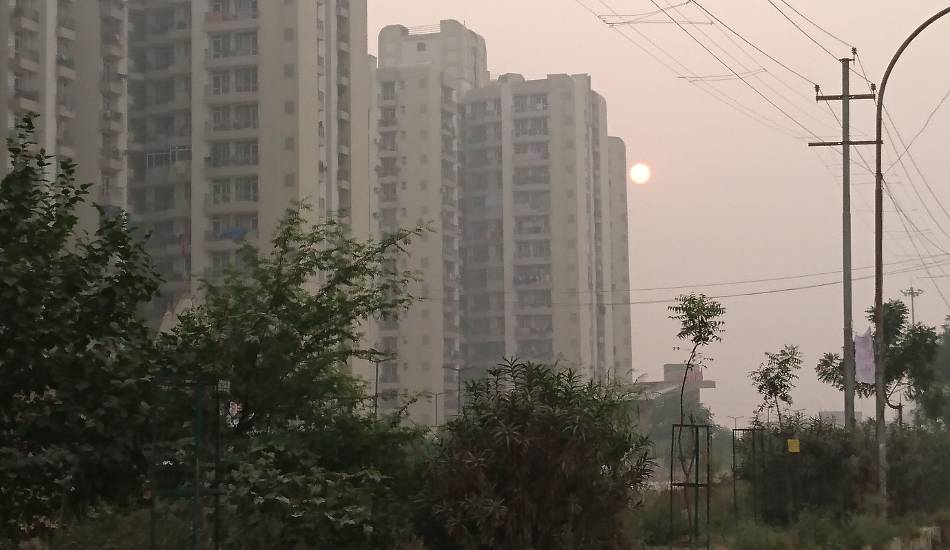 However, the rear camera fails miserably when it comes to macro photography. During our review, it just failed to focus on objects placed at about 3 inch or less from the camera lens. However many other smartphones (even the cheaper ones) had no problem whatsoever in focussing on the same object.
Performance
The Xperia Z5 Dual has the same Qualcomm Snapdragon 810 processor as its predecessor, the Xperia Z3+. The Snapdragon 810 was earlier criticised for heating up the device but Sony claimed that in the Z5 Dual, it has addressed the issue. However, during our review, the Xperia Z5 used to get heated up during intensive tasks like continuous camera use or gaming.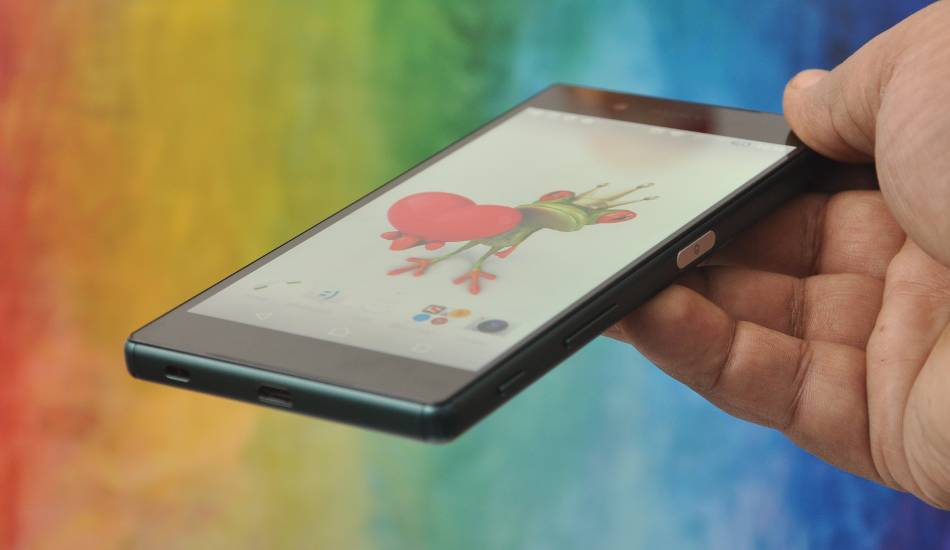 However, the 64 bit octa core processor didn't let us down vis-a-vis its muscle power. Along with Adreno 430 graphics processor and 3 GB RAM, it offered a smooth performance during multitasking and gaming. Storage wise too the Z5 is as good as any flagship with 32 GB internal memory and a micro SD card slot that can handle up to a 200 GB micro SD card.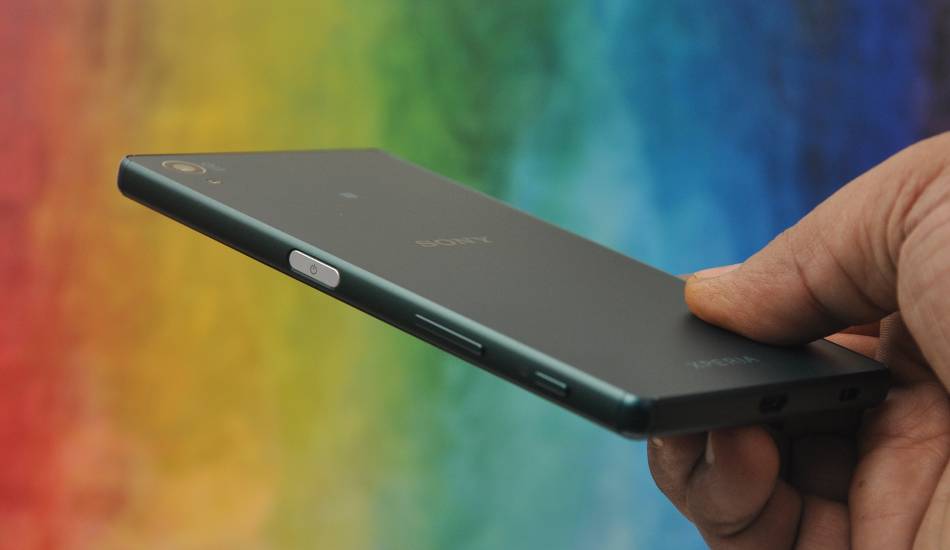 Currently, the phone has the Android Lollipop operating system but it will get the Android Marshmallow update very soon. Like other Sony phones, it has the customised Xperia UI which offers a pleasing skin. The app drawer looks neat and allows easy discovery. Those who tend to download a lot of apps should not worry either as the UI offers a search tool. I particularly liked the 'Favorites Bar' that pops-up when you use the 'Recent button'.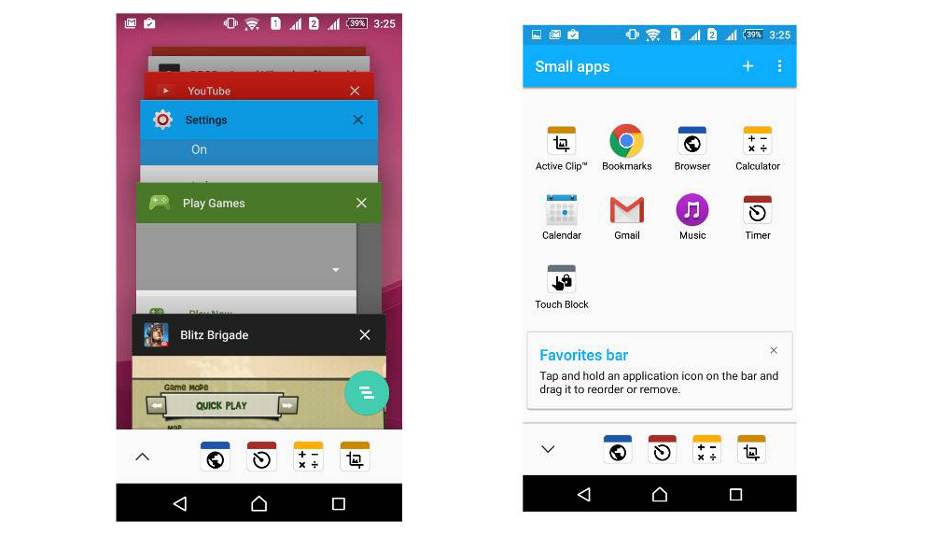 The Favorites bar is customisable and allows users to place their most used app icons. The phone also comes with various pre-installed apps some of which are very useful as well. First of all there is an app called Movie Creator which automatically uses your photos to create a video with background music as well. It creates such videos for every day, week and for the month as well.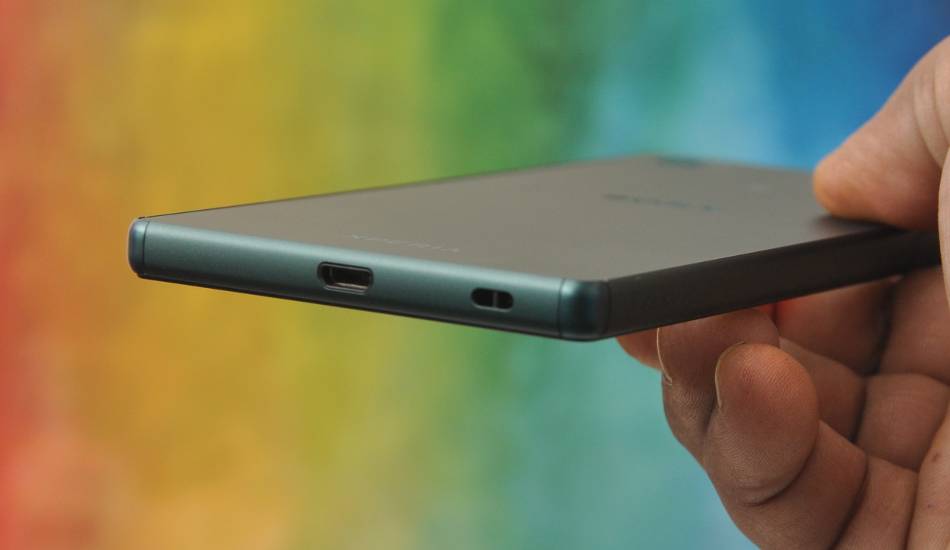 Then there are Sony's own apps like the Lifelog fitness app, TrackId to discover musics etc.
Battery
The Sony Xperia Z5 Dual has a 2900 mAh battery and it used to give me about 24 hours on low-medium usage. Heavy users can expect about 10-12 hours of back up.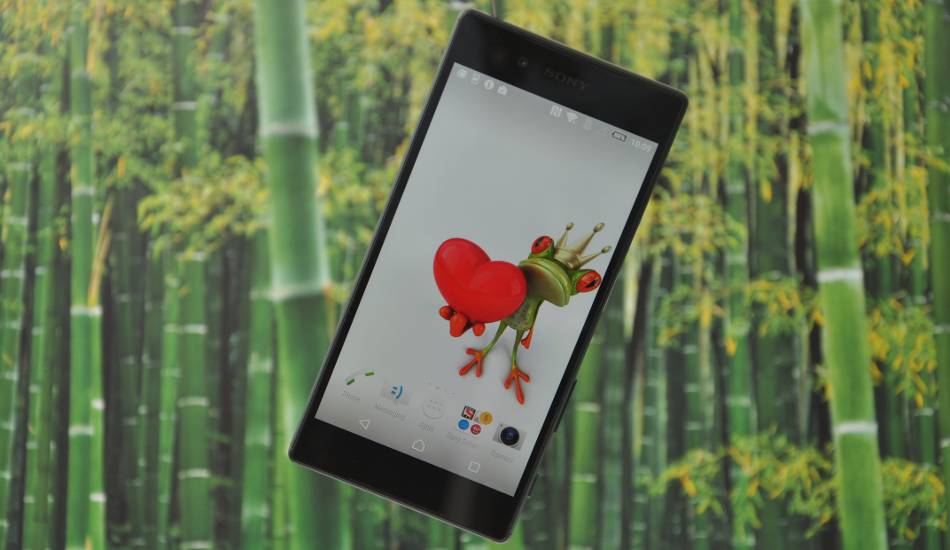 To be more specific, we conducted few specific tests. In our video test, with full brightness and volume and WiFi (no SIM though), the phone consumed just five per cent charge in half an hour. With two SIM cards, WiFi and medium brightness, it consumed nine per cent charge in playing a 30 minute video.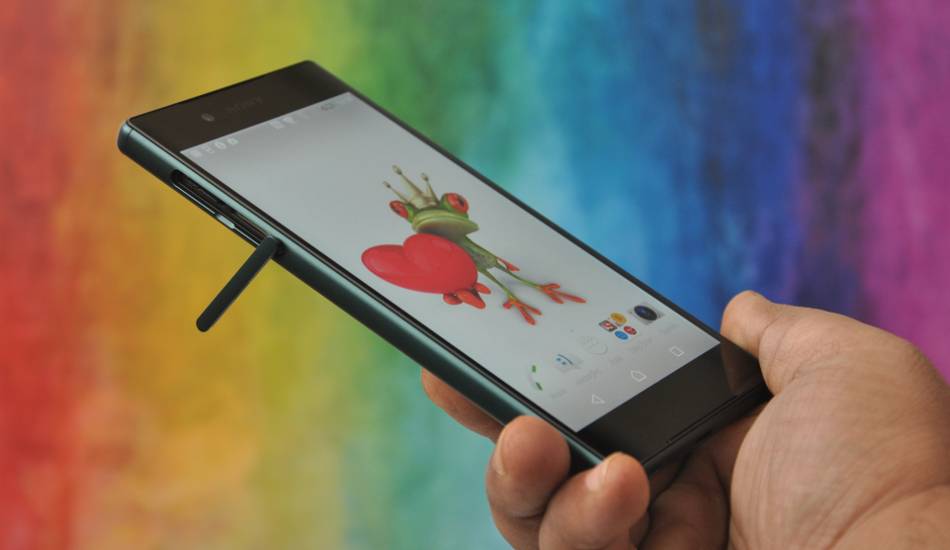 With two SIM cards, we then played a YouTube video for half an hour with full brightness and volume (using earphone) over 3G network and it consumed about 14 per cent charge. And with medium brightness and WiFi, it consumed 3 per cent charge in five minutes of gaming.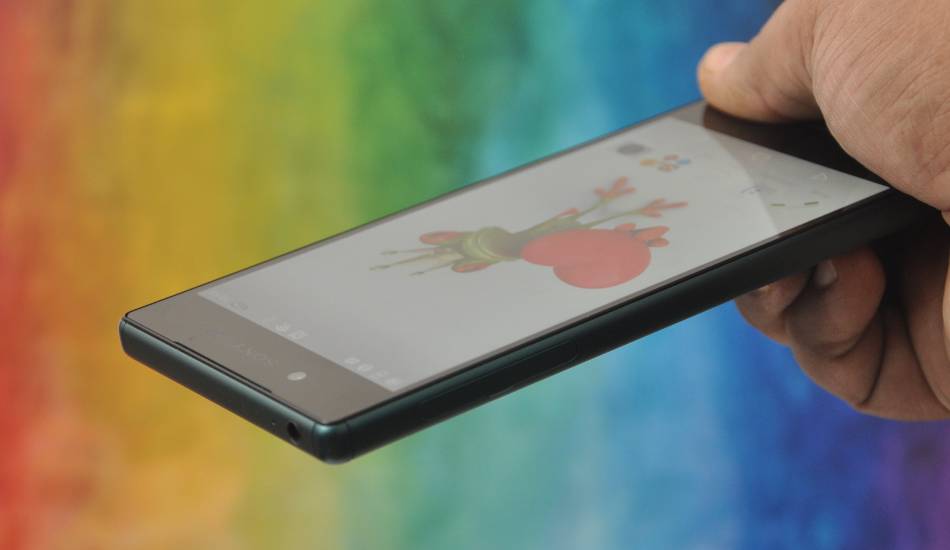 In a nutshell, though the battery back up is decent, I would not term it mind-blowing for a phone costing close to Rs 50,000.
Connectivity
As its name suggests, the Xperia Z5 Dual has two SIM card slots. There are two nano SIM card slots in the phone which also offers 4G, NFC, WiFi, Bluetooth 4.1, DLNA and a micro USB port that also acts as a MHL 3.0 port.