When Sony released the Xperia Z1, it was advertised as the best Sony phone till that date. This year, Sony released the Sony Xperia Z2 with the same tagline – the best of Sony. So is it really the best successor of the older Sony Xperia Z1? Is it worth buying for its current price of around Rs 48,000?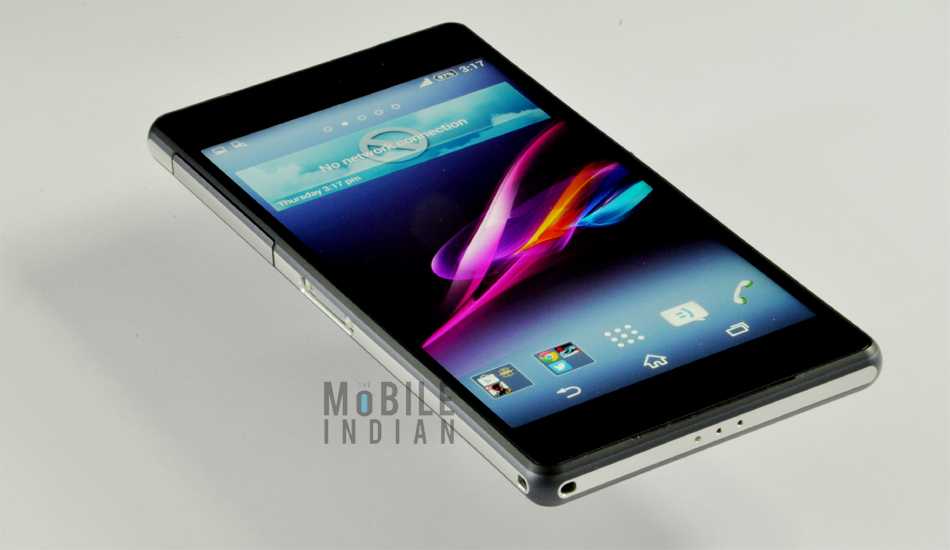 Here is a complete analysis of the Sony Xperia Z2 which will answer all those questions that we have mentioned above.
Design
Sony has off late managed to design beautiful smartphones. It has gone a step ahead over HTC and Apple, in creating a metal smartphones that look beautiful but is solid at the same time. The Xperia Z2 has a beautiful one-piece aluminium frame but with glass covering. Due to glass covering the back panel looks like a mirror in itself and feels quite smooth. Infact, if the display is switched off, anyone would confuse the back panel for its display. However, the back panel is prone to scratches in the long run.
Thankfully, the rear panel is not a fingerprint magnet as the Xperia Z1. Anyway, since it is a waterproof smartphone, you can just wash it off. The Sony Xperia Z2 is also a dust proof handset. Also note that the Xperia Z2 is 8.2 mm thick and weighs 163 grams despite having a bigger 5.2 inch display than the 5 inch screen bearing Xperia Z1 which weighs 170 grams and is 8.5 mm thick.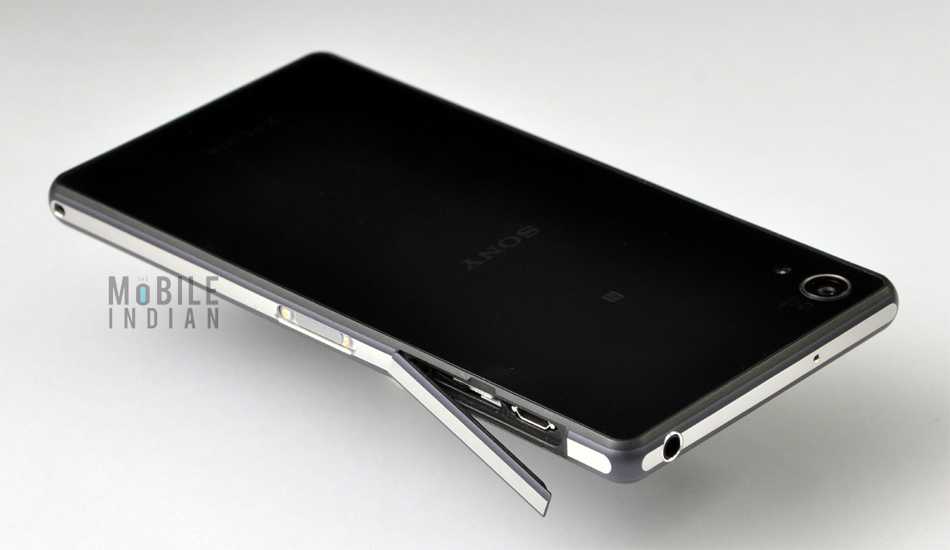 The superior craftsmanship of Sony also reflects in the keys of Xperia Z2. The power button is made of metal and this circular key is placed at the best possible location – in the middle of the right hand side. The volume rocker and the camera key too are in the right hand side -both of them are made of metal.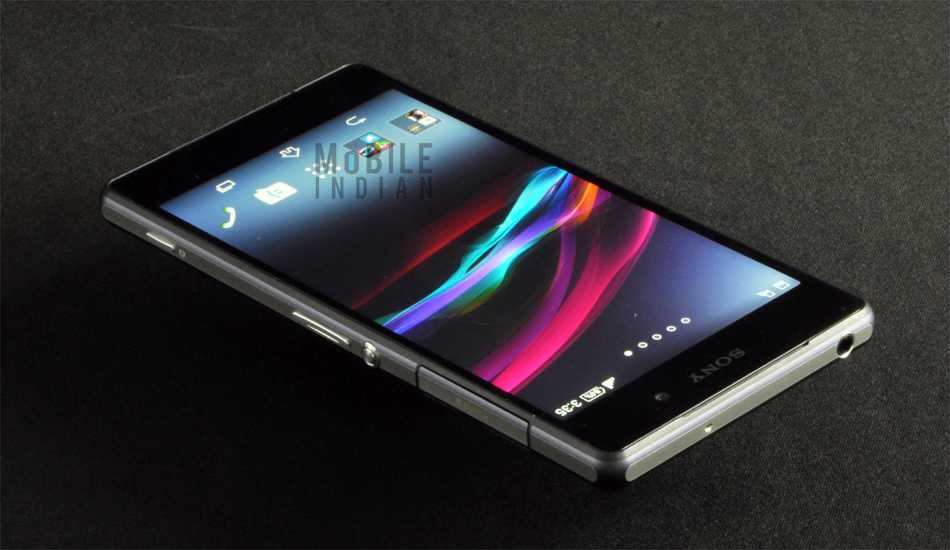 The Sony Xperia Z2 has a non-removable battery as it is made of one piece of metal. The micro SD card and the SIM slots are located in the left and right hand sides. The micro USB charger port too is located alongside the SIM slots. All these slots are well covered. The 3.5 mm jack is at the top and it is not covered. We did immerse in water several times, with ports closed, and it did not face any issue. Also though it has a 5.2 inch display, it is quite comfortable to use and can be operated via one hand as well.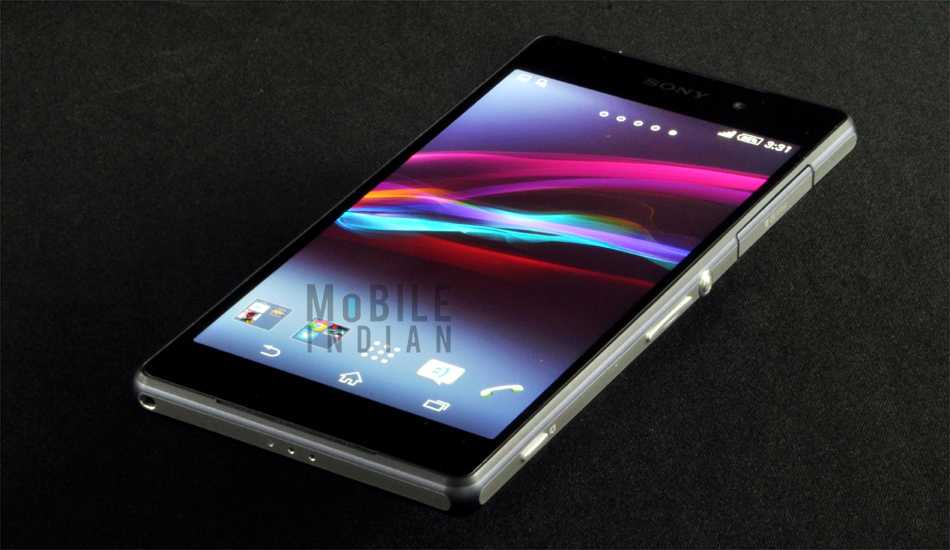 All in all, I have no hesitation in terming the Xperia Z2 as the best looking smartphone in the market now. It has the looks to impress for sure. Plus it is water and dust resistant.
Rating for design: 9/10
Display
The Sony Xperia Z2 has a 5.2 inch display. This display has full HD resolution that translates to very high 423 pixels per inch. Furthermore, Sony has implemented slew of technology for better user experience. First of all, this display comes with IPS technology that gives excellent viewing angle and accurate colours from edge to edge. Besides, Sony has used a new display technology called Live Colour LED which, as claimed, offers increased colour depth and gradation. Besides, like all other high end Sony Xperia smartphones, the Xperia Z2 too comes with TRILUMINOS display and X-Reality for mobile picture engine technology. TRILUMINOS enables the display to show wider range of colours while X-Reality picture engine makes pictures look sharper, reduces noise, improves contrast, and fine tunes saturation.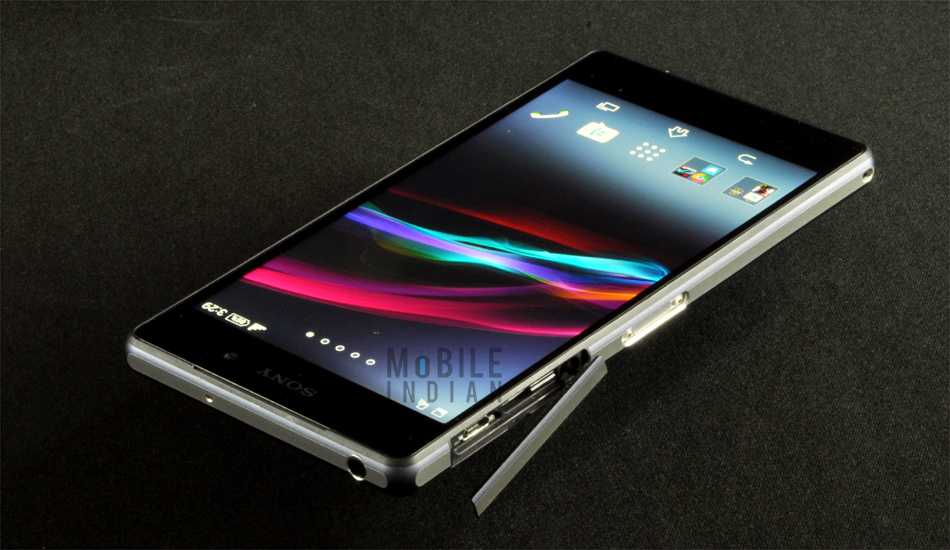 Needless to say, the colour reproduction, touch response, and viewing angles of the display of Sony Xperia Z2 is top-notch. However, the display of the review unit did get few minor scratches during the process.
Rating for display: 9/10
User Interface
The Sony Xperia Z2 comes armed with Android 4.4.2 KitKat version. Ofcourse, it too has Sony's own Xperia user interface. The Xperia UI is not a complete overhaul of the stock Android UI as the Color OS of Oppo or the Samsung TouchWiz which significantly changes the Android UI.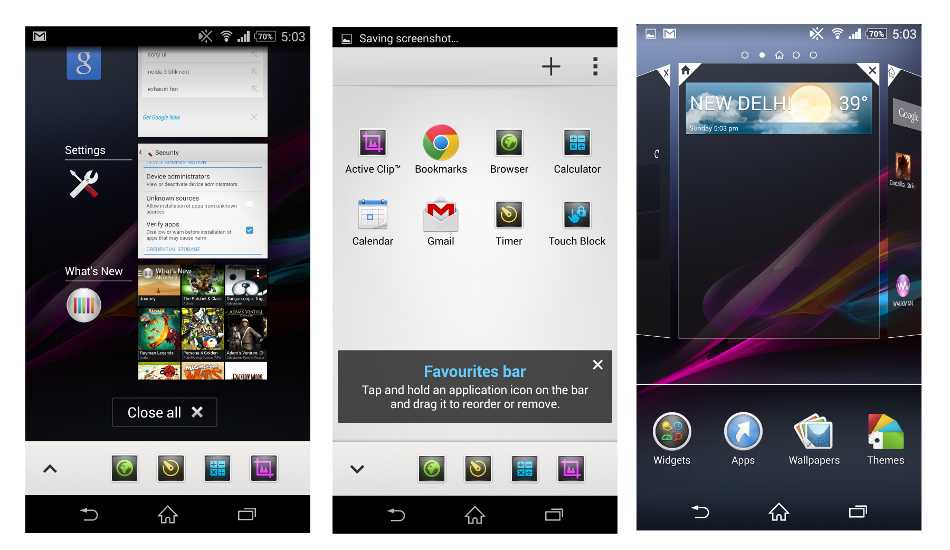 First of all, there are three on-screen touch buttons that appear at the bottom of the display, namely – Return, Home, Recent. These buttons automatically during certain tasks like YouTube or if you play a video file or open the camera but they reappear as soon as you touch the bottom part of the display. Besides, the Xperia Z2 has a dedicated camera hardware key.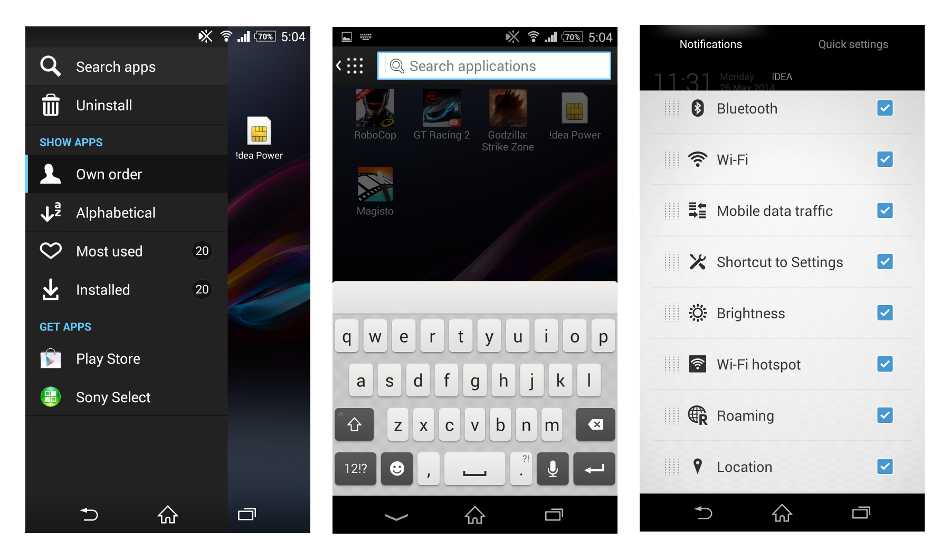 The Xperia Z2 has the traditional Android notification bar harboring the Quick Settings. In the Quick Setting, there is provision for 16 apps/widgets like Bluetooth, WiFi, Mobile Data, Settings, Brightness, Hotspot, Roaming, Location, NFC, Stamina, Sound, Airplane, Auto rotate, Auto Sync, Throw, and Mirroring. You can choose to keep all of them in the quick setting or can remove any/all of them as per your choice.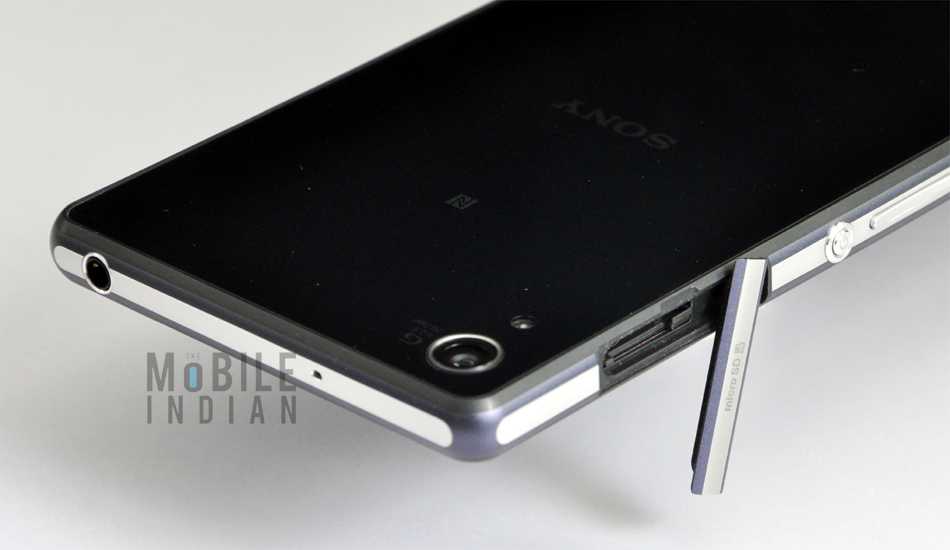 You can create a maximum of seven home screens. A long press in any part of the home screen will bring up the menu page that will allow you change the number of home screens, add widgets/apps to the home screen, or to change wallpaper or theme of the phone.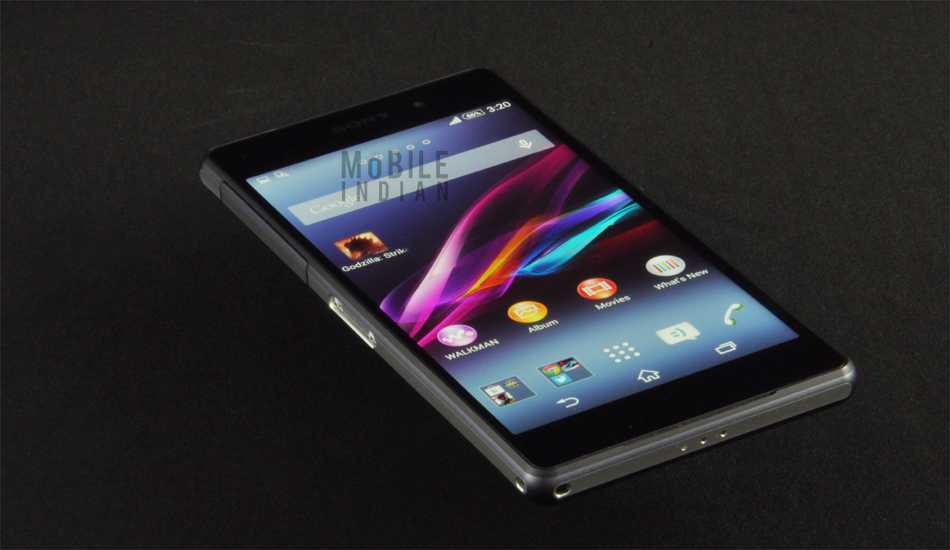 In the menu page, you can opt to arrange the applications in alphabetical, most used, or installed order. The extreme left page of the menu page has provision to search apps and one touch uninstall provision.
In short, the Sony Xperia Z2 is the most uncluttered high end smartphone. If you are already using an Android device, you will find this quite simple. However, being a high end smartphone, we expected some more features as is introduced in Apple iPhone 5S and Samsung Galaxy S5, like fingerprint mechanism.
Rating for user interface: 7/10
Performance and Storage
The Sony Xperia Z2 comes armed with Qualcomm Snapdragon 801 chipset consisting of quad core 2.3 Ghz processor and Adreno 330 graphics processing unit. There is 3 GB RAM in the Z2 to assist the phone as well. This is the same combination as is found in Samsung Galaxy S5 and HTC One M8, except that these two devices have 2 GB RAM.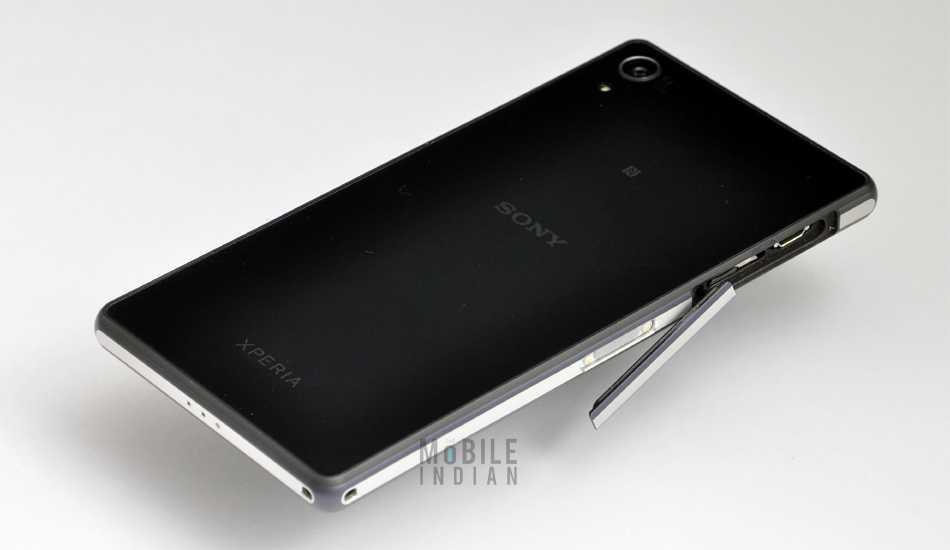 As expected, the Xperia Z2 never gave any chance to complaint whether its multitasking or gaming. The Xperia Z1 used to stop operating if it gets heated but no such issues were encountered in the Xperia Z2. However, like Xperia Z1, the Z2 too has a severe heating issue. If you play game for more than 10-15 minutes, the phone's temperature rises to an alarming level.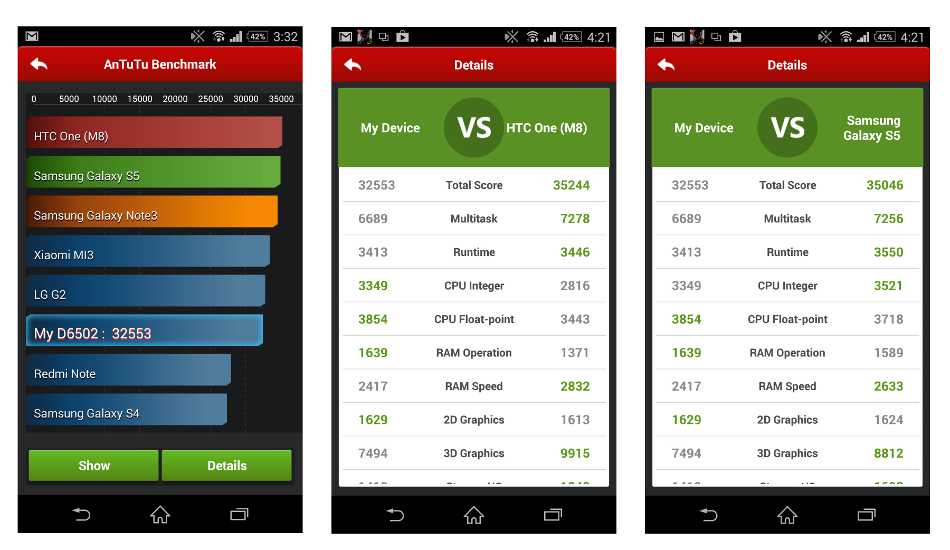 The Sony Xperia Z2 has 16 GB internal storage and an expandable storage slot that can accommodate a micro SD card of up to 128 GB.
Rating for performance: 8/10
Camera
In the Sony Xperia Z2, there is a 20.7 megapixel camera in the rear. This auto focus camera has a ½.3 inch Exmor RS sensor. Besides, it is armed with , Sony's G Lens and the intelligent BIONZ for mobile image-processing engine. Its 27 mm wide angle lens comes with F2.0 aperture.



Now having compared the figures, let's discuss the actual camera output. We have already posted few sample images that we clicked using the Sony Xperia Z2, which you can see here.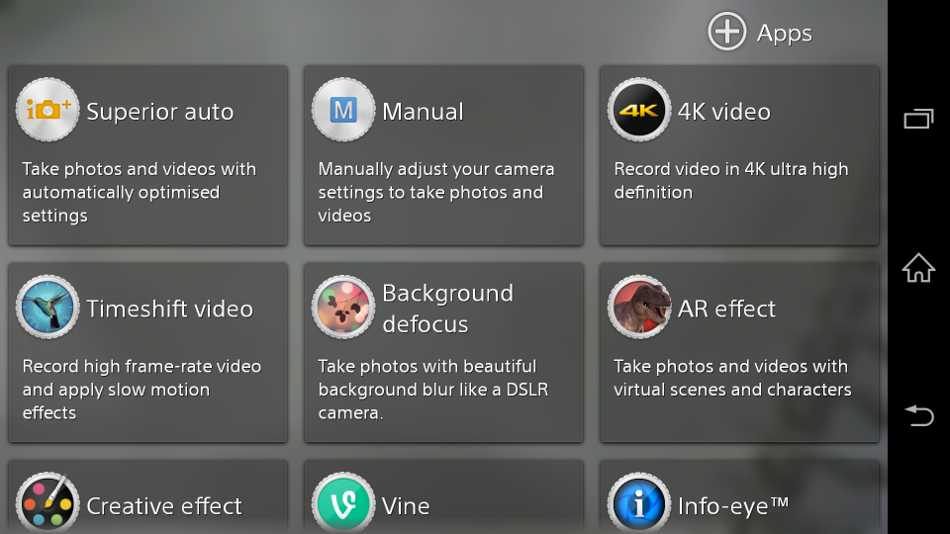 First of all, I must mention that the Auto Mode of Xperia Z2 is one of the best in the industry. But in the auto mode, the resolution is dragged down to 8 megapixel rather than its true potential of 20.7 megapixel. There is a manual mode which you can use to click images in full resolution. However, in manual mode, you need to change the settings to get the desired result and more likely you have to play with different settings to get the desired outcome else you will see lot of noises in the picture. So ideally, it is advisable for users to stick with the auto mode only.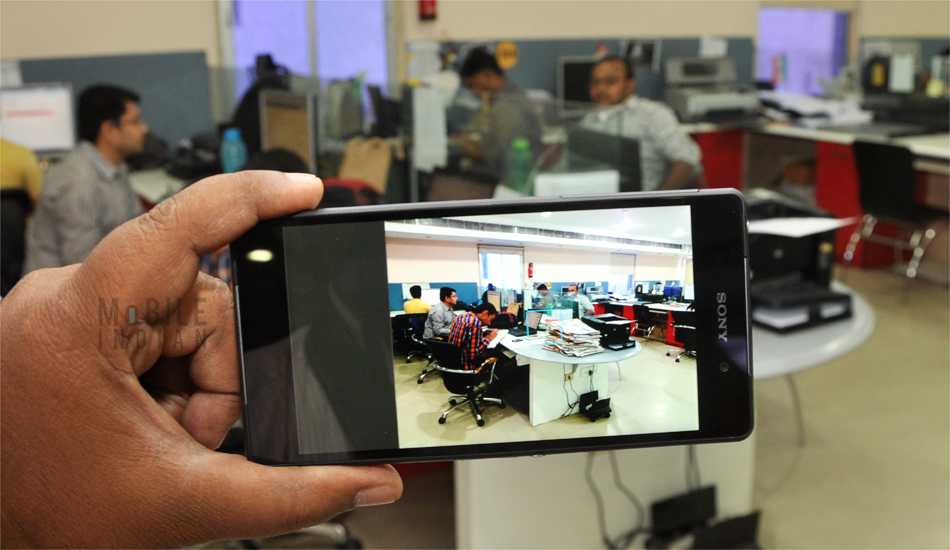 Also, though Xperia Z2 is one of the best camera phones when it comes to low lighting and night shots, but we found it to be trailing the Samsung Galaxy S5 in that regard. However, when it comes to colour reproduction, the Xperia Z2 is definitely at the top. In maximum zoom also, the output of Xperia Z2 is quite appreciable.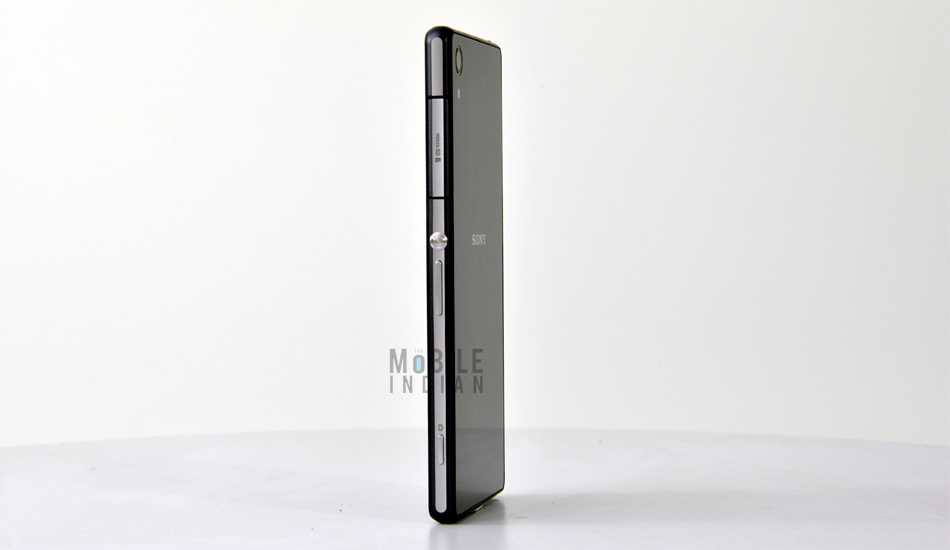 Capturing Panorama is much smoother and faster than I had experienced in other smartphones. Background defocus, AR Effects, Slow motion video are few other notable features of the Xperia Z2. But two best camera features of Xperia Z2 are its ability to capture images under water and 4K videos in 30 frames per second. The Xperia Z2 can also capture HD videos at mammoth 120 frames per second.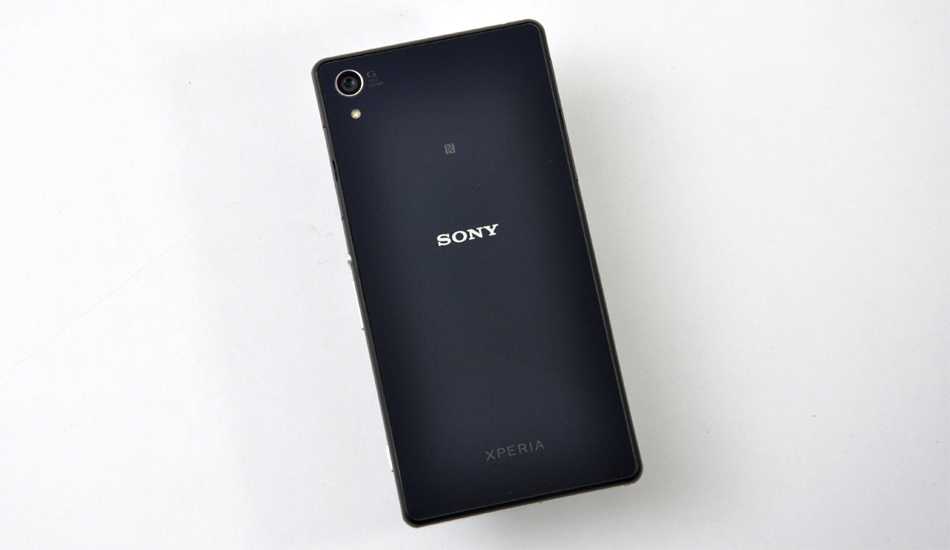 The front 2.2 megapixel front camera is also quite good for both selfies as well as video calling, and is able to reproduce colours nicely.
Rating for camera: 9/10
Connectivity
The Sony Xperia Z2 comes with a single micro SIM slot only. Like me, perhaps most would loved to see dual SIM support in the Xperia Z2. Also, it does not support India's 4G network but it has 3G network support. Besides, there is WiFi (a/b/g/n/ac), WiFi Direct, DLNA, WiFi Hotspot, Bluetooth 4.0, NFC, and a micro USB port. This micro USB port also acts as a MHL port so you can connect it to a HDMI TV using a MHL cable. It also acts as USB on the go so you can connect any pen drive with it directly.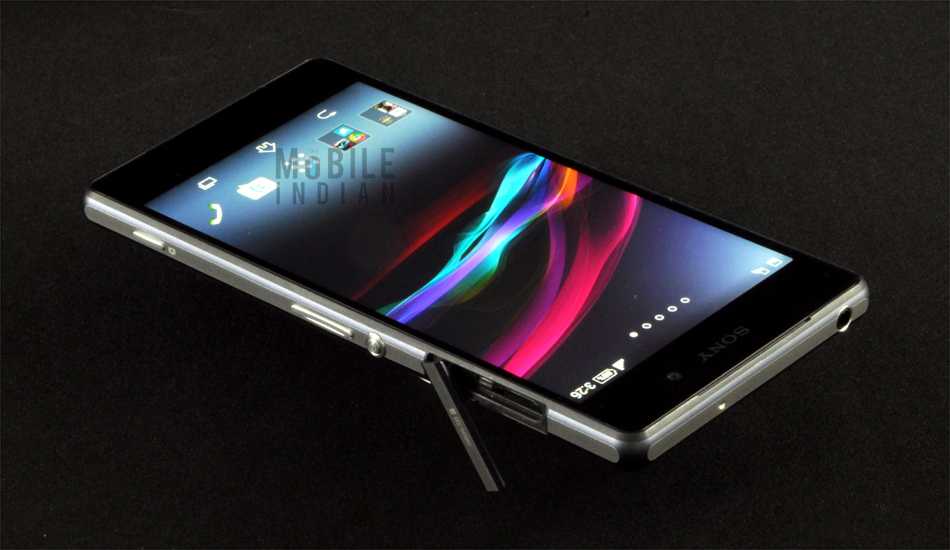 Rating for connectivity: 8/10
Battery
The Sony Xperia Z2 has a huge 3200 mAh Li-Ion battery as compared to 2800 mAh of Galaxy S5, 2600 mAh of HTC One M8, and 3000 mAh of LG G2.
The Xperia Z2 comes with the Stamina Mode which was there in other high end Sony smartphones. It actually temporarily disables WiFi and mobile data and even inactive some apps. But there is provision to keep some apps active. As you can see in the screen shot, switching on the Stamina Mode almost quadruples the battery standby. There is a low battery mode as well that further reduces phone's functions to conserve battery power. Since WiFi consumes battery juice the most, Sony has armed the Xperia Z2 with "Location based WiFi" feature which automatically activates WiFi when in range of a saved WiFi network.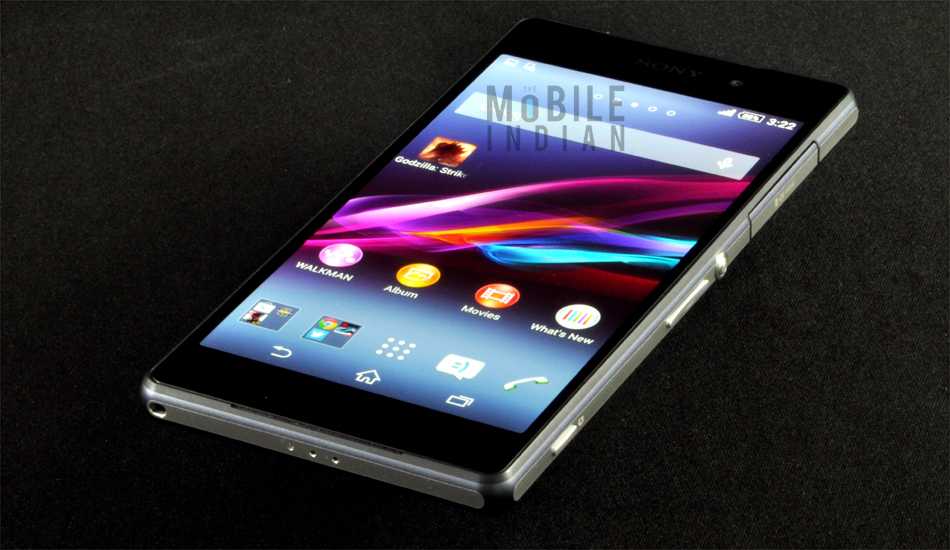 But if you are not a heavy user, then you might not need these features at all as the Xperia Z2 has fairly long battery life. Especially, the phone can hold to charge for over a week and even if you use the phone for about an hour of calling and an equal time in web browsing and to listen to songs and gaming, you will get a day's back up easily.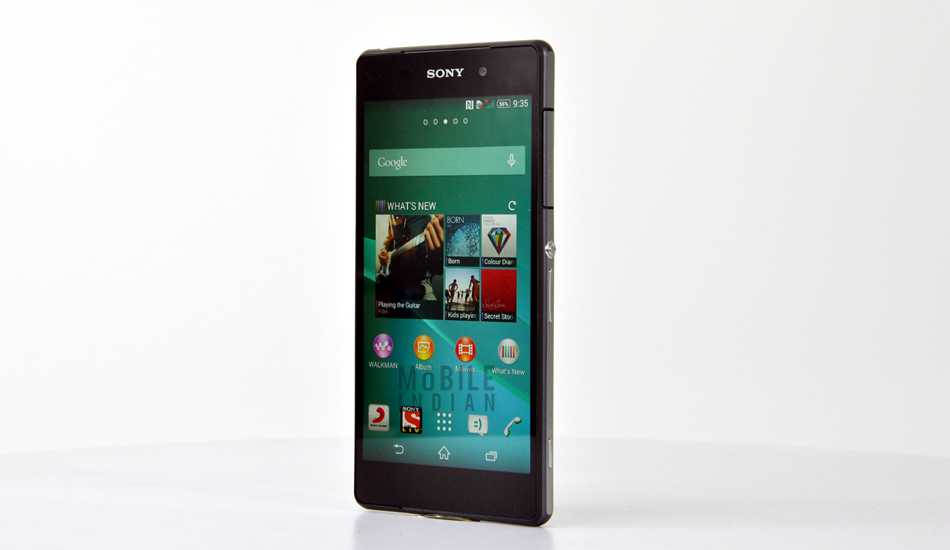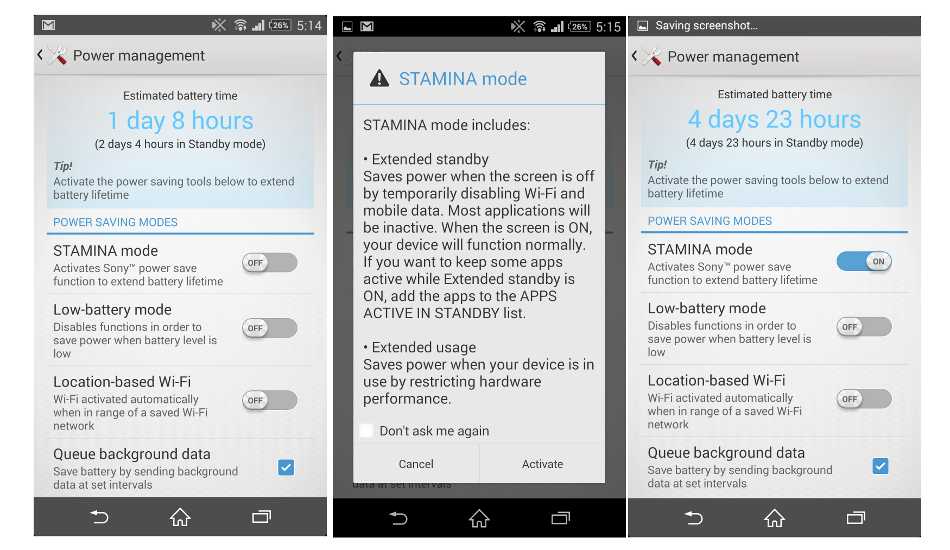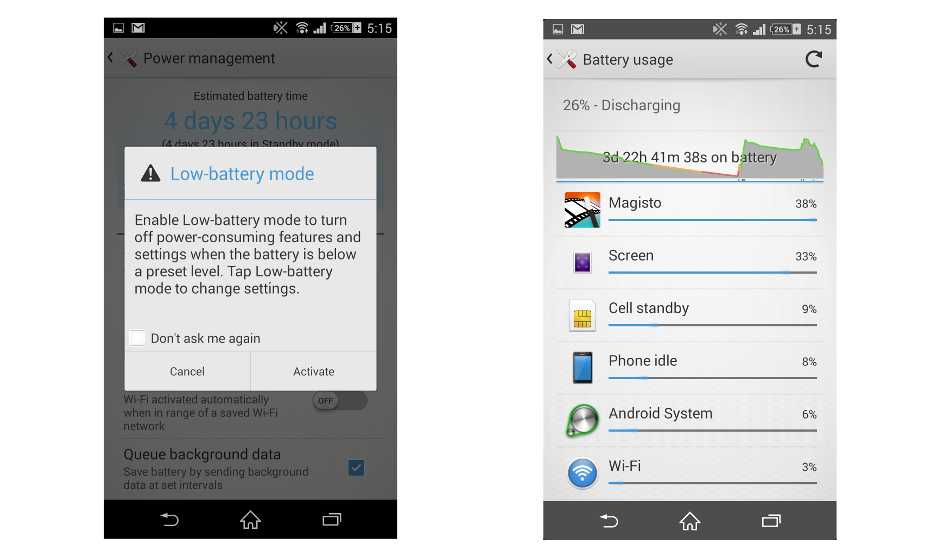 For instance, we ran a test on Xperia Z2, watching videos on YouTube for half an hour with maximum brightness over WiFi and it lost only 8 percent. When it comes to video playback, the phone lost only 14 percent charge in an hour with maximum brightness.
Rating for battery: 9/10
Images by Sushil Kumar