Sony has done some minor upgrades to this year's flagship smartphone, but will it be enough to tackle the premium segment, which boasts some premium design and top-of-the-line specifications?
Advertisement
Pros
Clean User Interface
Hi-Res Support
Good build quality
Slow motion at 960fps
IP68 certification
Cons
Tad similar to Xperia XZ
Mediocre battery life
Overheating issue while using camera
Older processor
Weak stereo speaker output
Sony introduced its this 2017 lineup of smartphones during the Mobile World Congress including two flagship devices, the Xperia XZ Premium and Xperia XZs. Though the Xperia XZ Premium is yet to make its debut in India, the company has introduced Xperia XZs, which is an upgrade from its 2016 flagship device, Xperia XZ.
Sony has done some minor upgrades to this year's flagship smartphone, but will it be enough to tackle the premium segment, which boasts some premium design and top-of-the-line specifications? Let's find out.
Advertisement
What is the Xperia XZs?
Sony Xperia XZs is the latest flagship smartphone for the Indian market. The device comes with a price tag of Rs 49,990 and is loaded with an all-new Motion eye camera, which has the ability to shoot slow motion videos at 960 frames per second. Yes, you read that right! The memory stacked sensor is capable of doing some daredevil stunts, but, overall if you see, the company has played it safe whether be it the design, specs and other features of the device.
It looks like Xperia XZ…
The moment you hold the device, you get the sense of déjà vu. This is because the smartphone has been carved out from the ashes of its predecessor, Xperia XZ. The design looks so darn similar that one cannot distinguish the "s" factors of the newly-launched smartphone when both the devices are placed together. You get the same blocky design, that the company boasted during Xperia XZ launch. If you ask us, we were quite disappointed with the design part, as other brands like LG and Samsung are trying hard to give something new to its customers, which is well reflected in both the companies' flagship devices. But for Sony, it seems that it is not ready to experiment on the design part anymore.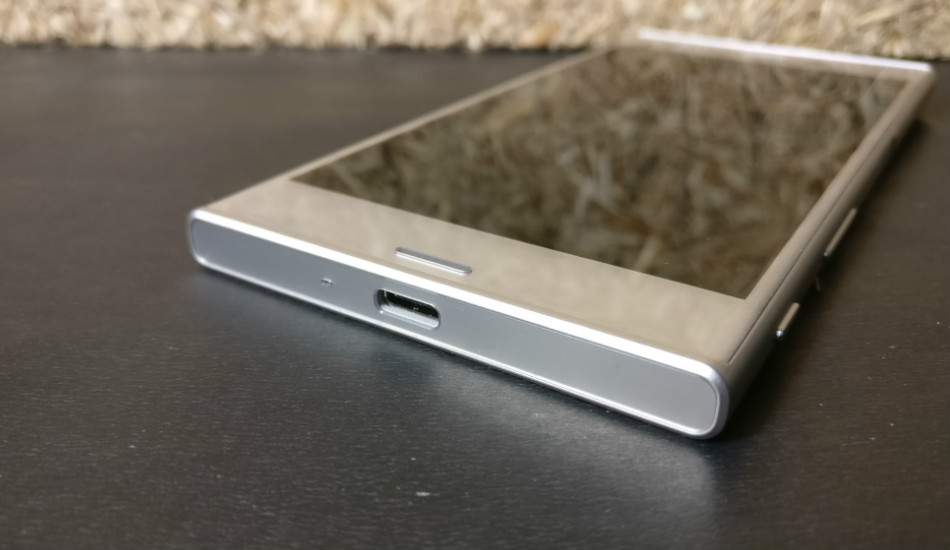 That said, the device does feel solid when you hold as there are no sharp edges, though some might find it odd to put into those tight jeans. The device is 146mm tall, 72mm wide and 8.1mm thick and weighs 161 grammes. It is certainly not the sleekest and lightest option available in this segment. The smartphone boasts a 5.2-inch screen at the front coupled with two stereo speaker grilles at the top and base along with on-screen navigation buttons at the base, all protected by a Gorilla Glass protection. On the right, you will found a power on/off button, which also acts as a fingerprint sensor and just beneath it there are volume controls and lastly, a dedicated camera button to capture photos. The hybrid dual-SIM tray is on the left side, while at the top there is a 3.5mm audio jack. The bottom houses USB Type-C port and at the back, you will see the primary camera along with flash and Xperia logo.
One bonus point you get here is IP68 protection, meaning that the device is water and dust resistant (a handy feature to boast about, but not too much). Overall, it is Xperia XZ on the outside, so if you liked the design of the Xperia XZ then you will find this one attractive as well. Otherwise, there is nothing new here, folks!
…and packs almost similar arsenal
The Xperia XZs packs almost similar specifications as we have seen in its predecessor, with some noticeable changes. You get the same 5.2-inch full HD display with a screen resolution of 1080 x 1920 pixels. The device packs a similar Qualcomm Snapdragon 820 processor along with Adreno 530 GPU. The phone is backed by a 4GB of RAM and comes in 64GB storage option, which can be further expanded via micro SD card slot.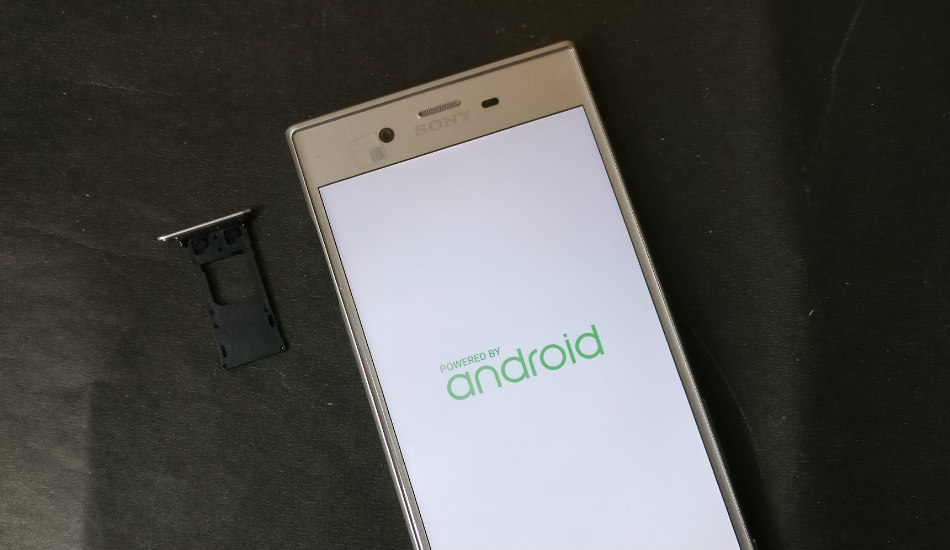 It runs on the latest Android 7.1.1 Nougat operating system and is juiced up a 2900mAh battery backup with Quick Charge 3.0 technology. On the connectivity, the device supports 4G, Bluetooth 4.2, A-GPS/GLONASS, Wi-Fi, NFC and USB Type C. Like we said, it has nothing new to offer in terms of specifications apart from bumped RAM and storage option.

But, it's all about the camera!
The star of the show is the latest camera sensor bestowed in this smartphone. The Xperia XZs sports a 19-megapixel Motion Eye camera with Exmor RS memory stacked sensor, which is generally found in Sony digital camera series. The major highlight of the rear camera is that it supports Super slow motion 960fps video capture, Predictive Capture, Anti-distortion shutter, Triple image sensing technology, predictive Hybrid Autofocus, 5-axis stabilisation and 4K video recording. For the front, there is 13-megapixel Exmor RS for mobile image sensor, 22mm wide angle lens, ISO 6400 and aperture f/2.2.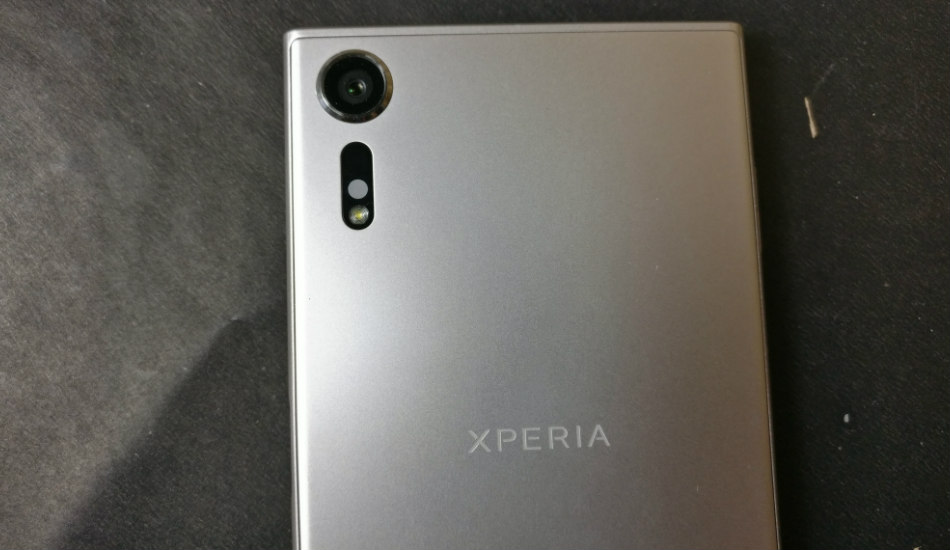 Starting with the super slow motion mode, the device does capture some incredibly slow videos, which is very soothing to see. All you have to do is go to the video option in the camera mode and select slow motion button sitting right above the recording button. Once you click the button it captures five-second slow motion video, but timing matters here. The working is pretty interesting. There is 128MB DRAM between the main sensor and ISP, which basically captures the shots, before sending it for processing. This allows capturing more frames for slow motion. However, this might look like a dream on paper, but the implementation is pretty poor.
First of all, the resolution is only HD and the detailing goes for a toss when you try to capture it in low-light condition, as the there will be way too much graininess in the video. Overall, it is a nice attempt, though the resolution is not up to the mark and you need to be really careful with the timing. Other than this, one can also record at 120 fps and apply slow motion effect afterwards.
Coming to the camera, the company has traded resolutions with bigger pixels. So instead of 23-megapixel used in Xperia XZ, you get a 19-megapixel sensor. During our testing period, we found it above average. During daylight conditions, the photo came out to be of good quality, though detailing was particularly missing in some cases. Also, the colours were bit oversaturated. Under low light conditions, the sensor was able to take much light, which adds some good detailing but still the photos were flawed with graininess and noises. Also, we encounter another problem, which further hinders the functionality of the camera. The moment phone detects some slight overheating, it shuts down the camera app, which is really bizarre. Overall, the super slow motion is effective, but the overall performance of the camera is not that great to leave a long lasting impression.
Performance is decent
Coming to the performance of the device, it performed decently well, but so does every other smartphone, especially, at this price point. The 5.2-inch Full HD display is sharp and has some good viewing angles. One can also change the colour temperature of the display through X-Reality for mobile. Also, one could change the white balance, which is a welcome move. But, sometimes, the colours are a bit oversaturated and this particularly noticeable when you are watching some animated videos.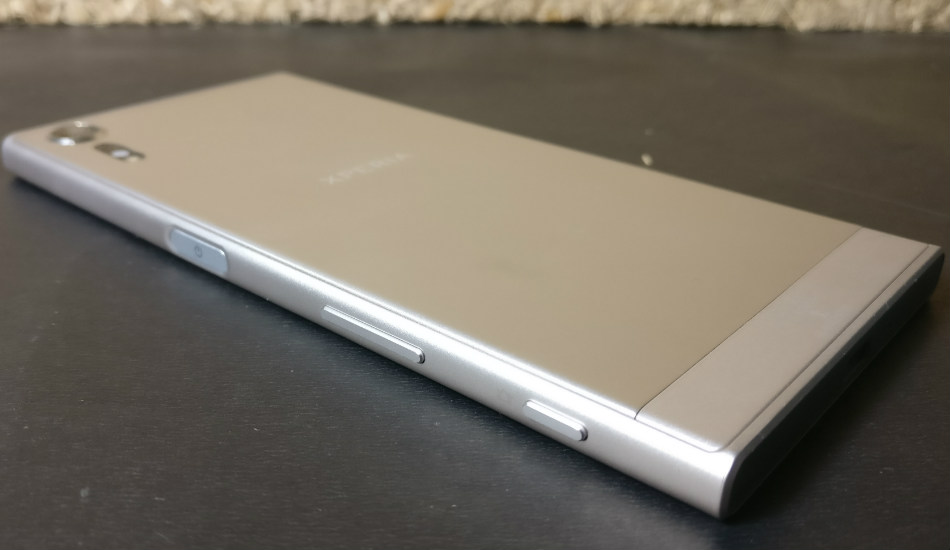 The phone is able to handle all the daily task you throw at it with ease and is able to handle multi-tasking quite easily. But, at a time, when other manufacturers are offering a newer Qualcomm Snapdragon 821 processor, the company is stuck with an older one. In the gaming department, it does a decent job as well. There is no noticeable lag when we played high-end games on the device, though, we did felt some heating issue but it was not that alarming.
Coming to software, the user interface is similar to what we have seen in other Xperia devices. One thing we like about the device was it come loaded with the latest Android 7.1.1 Nougat. The UI is smooth to use and easy to navigate. When you swipe right from the home screen, you land on Google Now page, which is a bit odd, as it comes with Google Assistant and you have that unwanted combination of Now, Assistant, which confuses many. There is an app drawer and an in-phone search option through which you quickly search for the app you are looking.
Interestingly, there is an Assist feature embedded in the Setting menu, which takes care of battery, acts as a cleaner and come loaded with Xperia Action, which basically triggers certain actions as per user needs. So, for instance, Good night actions helps keep all the notifications away when you are going to bed. One can select different actions, like turn on flight mode, Do not Disturb and other and select the timing for the same. A neat addition, indeed!
The 2900mAh battery lasts a full day of normal usage, which includes using social media, calling, browsing, streaming and playing games for a few minutes during the charge cycle. But when you stretch it, it does halfway. There is Quick Charge 3.0, which is a good move, but the Stamina mode and battery care do give some exaggerated figures when it comes to predicting the time the battery will last.
Other than this, call connectivity is good and so is stereo speakers, but we felt that it could have a bit louder to make it more interesting. The fingerprint scanner is fast, but the placement is a bit odd. The device also supports Hi-Res audio and play lossless format like FLAC and more with ease. There is also ClearAudio+ which enhances the listening experience.
Advertisement
Verdict
Overall, the Xperia XZs has its hits and misses as it carries an identical look coupled with some flawed camera functionality and an older processor. At the end, it is all about the camera, but one does not buy a smartphone just for the camera that to a flawed one, as they require a complete package which comes with latest hardware, unique design and sleek look. Hopefully, we are doing to see some better product from Sony in the future.