Sony was one of the few handset makers to come out with a smartwatch. Recently while launching the Xperia Z2, Sony also launched the SWR10 smart band. We got the band for couple of weeks and here is our verdict on the Sony SWR10 which is currently available for around Rs 5,000.
Design
The Sony SWR10 is comprised of two parts – a strap and a removable core which is the heart of the smartband. The band itself comes in black which looks like any other band but is quite decent. For those who want to use it as a fashion accessory, Sony is offering straps in nine different colours. In the review unit, there weren't any extra strap apart from the default black one.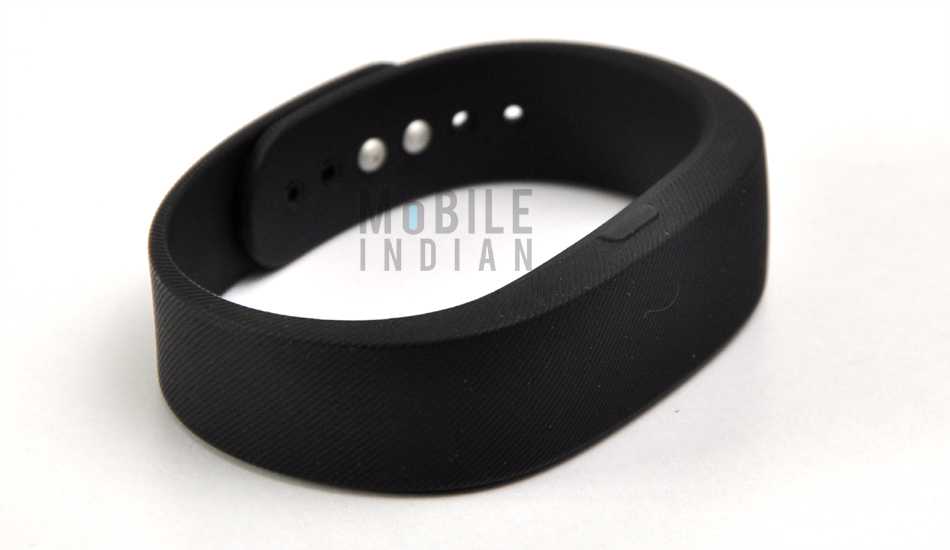 Coming back to the design of SWR10, the band weighs just 22 grams and you won't feel a pinch no matter how long you wear it. It is quite comfortable to use and can be used for days together – you only need to take it out for charging. The strap has two metallic pins which needed to be inserted into the holes of the strap to keep it secure. We found the black strap a bit short for people with bigger wrists; hopefully the extra straps are a bit bigger in size.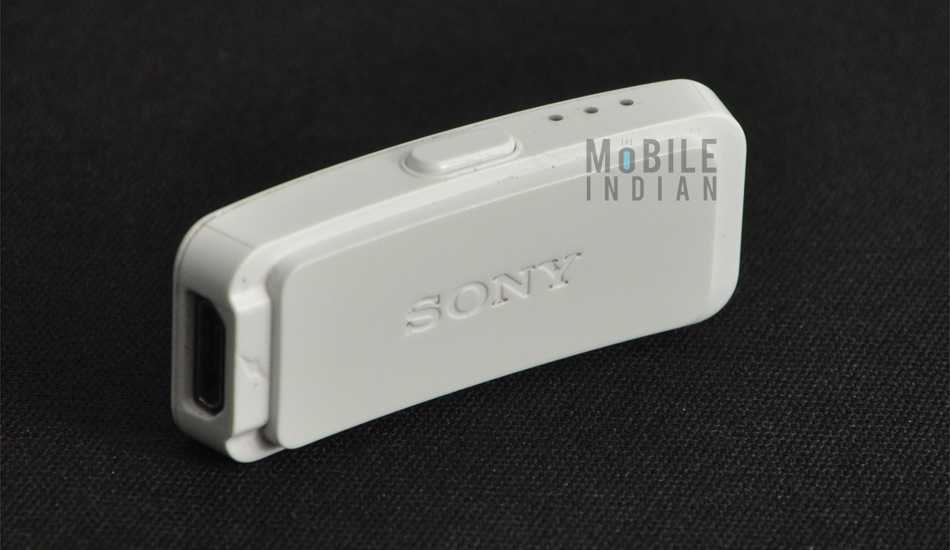 The removable white plastic unit – the heart of the smartband -has three LED lights, a button, and a charging port. You can charge it with the supplied USB cable via PC, or can use any standard micro USB 2.0 charger that come with most smartphones today. As per Sony, this core need to be charged atleast for half an hour every day.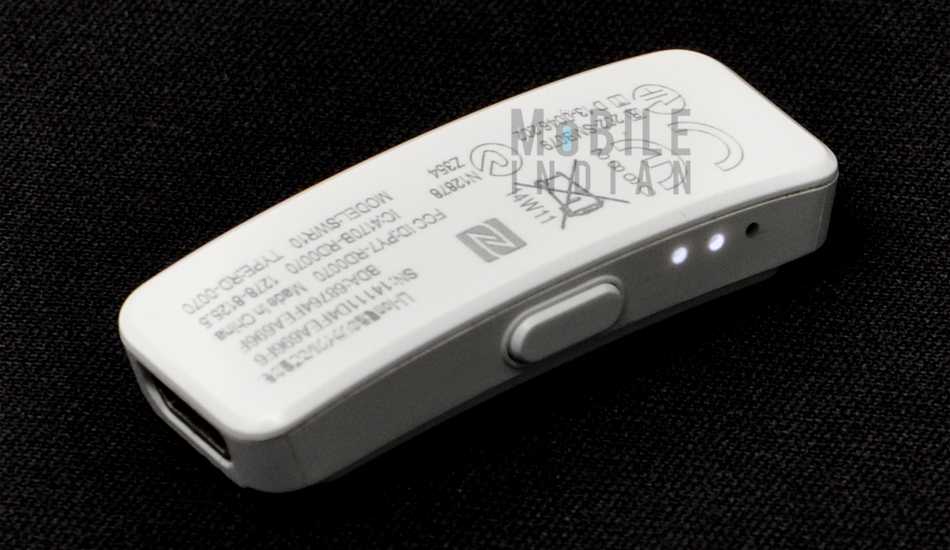 Most importantly, both the band and the removable core are water and dust proof. This means you need not to worry about the smart band if there's rain or you splash something on it; you can even have a bath while wearing it.
Performance
The Sony SWR10 can only be used with devices that come with Android 4.4 KitKat or higher version. Also, they need to have Bluetooth 4.0 LE (Low Energy) or NFC facility. Connecting it via NFC is the easiest method while in the Bluetooth mode, you need go to settings, then turn Bluetooth on, and then search for the SWR10 to connect the devices.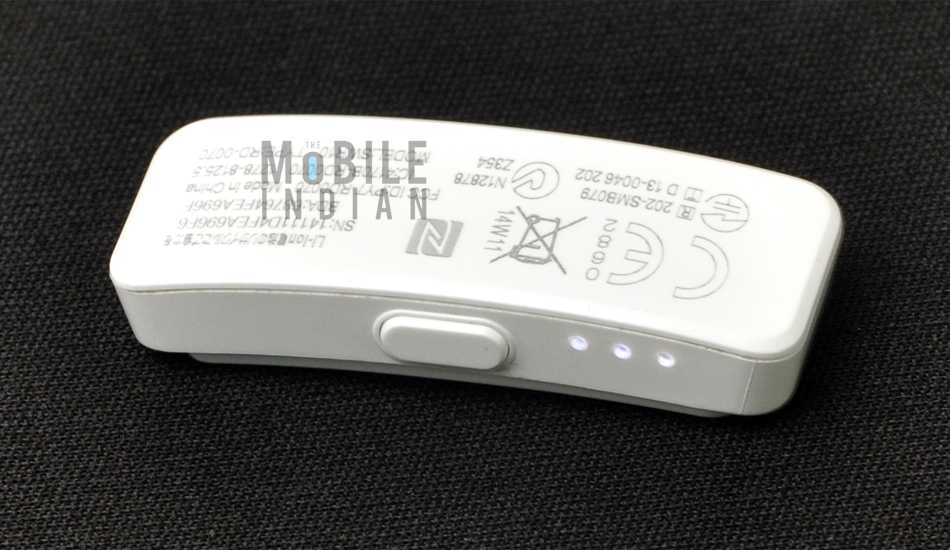 Also, you need three applications, namely – Smartband SWR10 utility, Smart Connect, and Lifelog – to make this band work. All the three apps though are available for free from Google Play store. The first app, the Smartband SWR10 utility, doesn't actually appears in the app drawer but it is needed for the band to show up in the Smart Connect.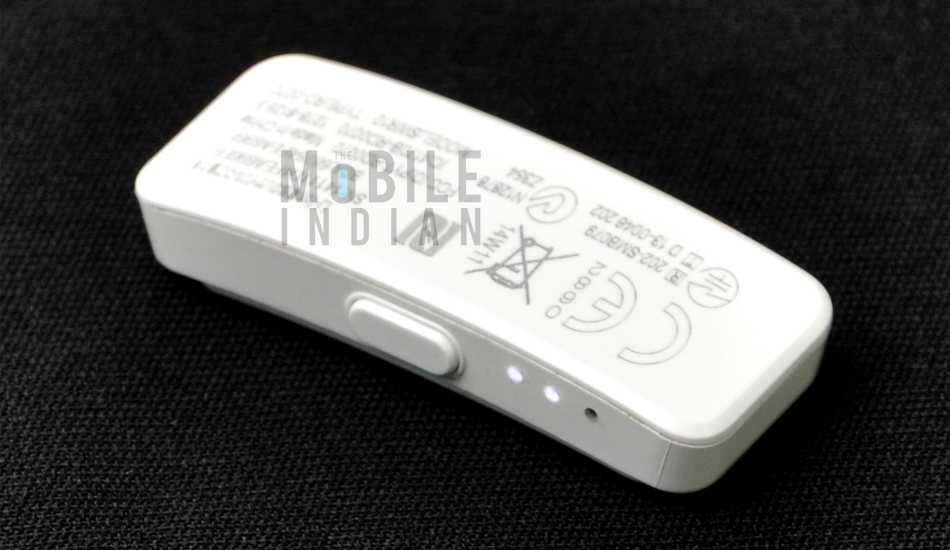 The Lifelog app is the most important part of this review as it is the app that keeps track of the data send by the band and much more. To start with it has two modes – the Day mode wherein it keeps tracks of your physical activity and other things that you do on your smartphone on which it is installed.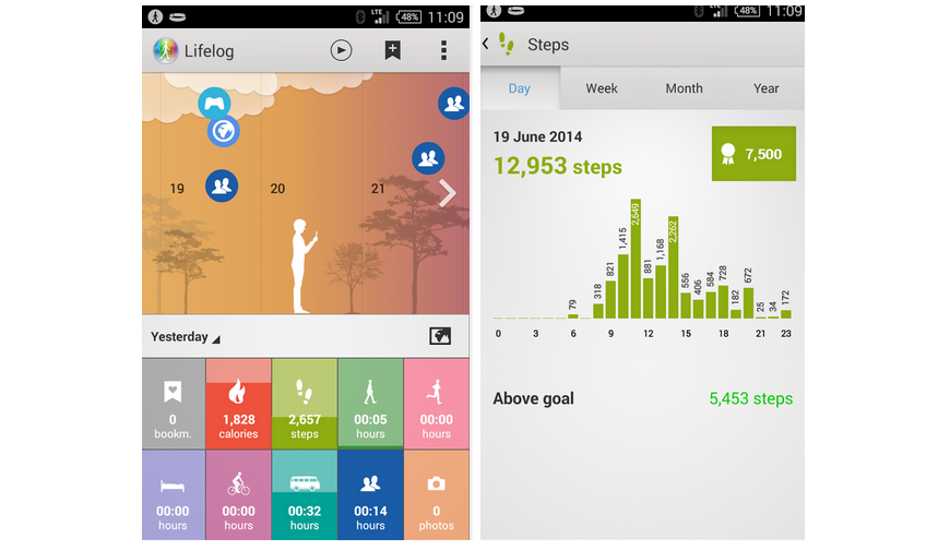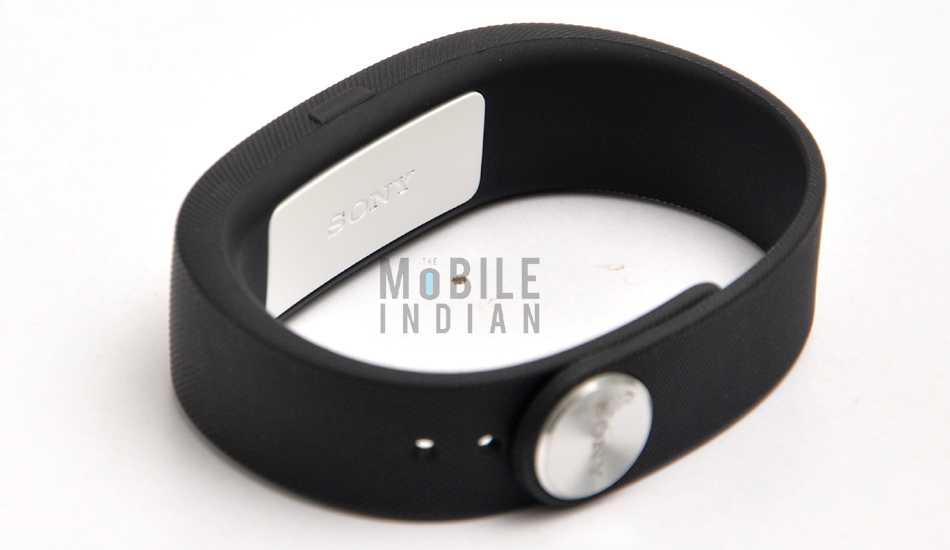 It is like a digital diary. The app keeps track how much you slept, how long you walked (in terms of steps) and thus how many calories you consumed etc. It even records how much time you spent enjoying music on your phone, reading e-books, messages, browsing etc. A double tap on the button of the smart band will also create a "Life Bookmark" which is like a special moment. For instance, you are at a place and you want to memorise that: just double tap and the app will create a page where you can note down your thoughts so that you can savour on your memories later.
Images by: Sushil Kumar