In this age of Android smartphones, it is hard to imagine someone buying a feature phone, and that too for around Rs 5,500. But in India there are many who still want a feature phone and do not want to upgrade to smartphones. Obviously, that was the main reason for the success of Nokia's Asha series of handsets. In fact, Nokia is still launching many feature phones in the Asha series.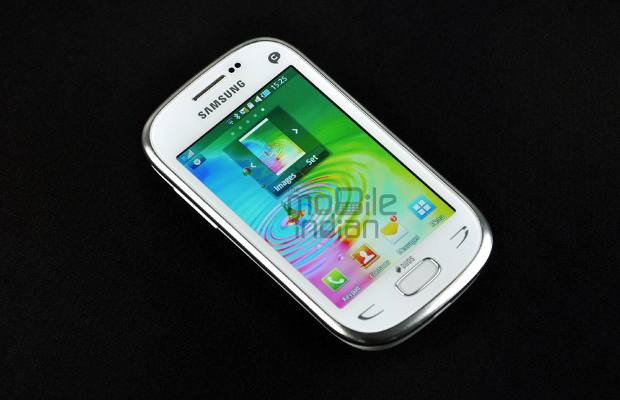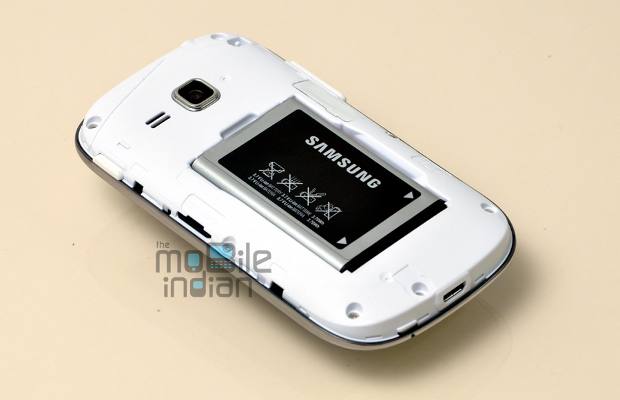 Samsung has also jumped to the feature phone battle by launching its Rex series of handsets, which it refers to as Smart Feature phones, a name that Nokia also uses for its Asha series. The Rex 90 was the costliest handset in the Rex series of Samsung. Here is everything about the Samsung Rex 90, which we reviewed in detail over a period of about fifteen days.
Body
Rex 90 looks a lot like the Android based Galaxy Y, with a metallic strip around its sides; but it has a rather rectangular home button. The back panel is shiny, not slippery. The rear panel is made of pure plastic but due to the shiny surface it does not look cheap. It is not a big phone, thus it can be handled easily even by a kid. In fact, it looks more like a toy phone.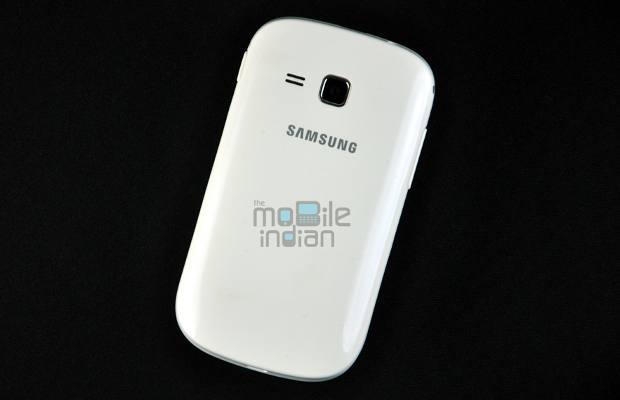 There is a rectangular home button just below the display, which is flanked by the Call and Return buttons on its left and right, respectively. Strangely, both the call and return buttons are identical to look at; it is only possible to discover their function once you operate the phone for a while. The call button only works once you are in the contact app.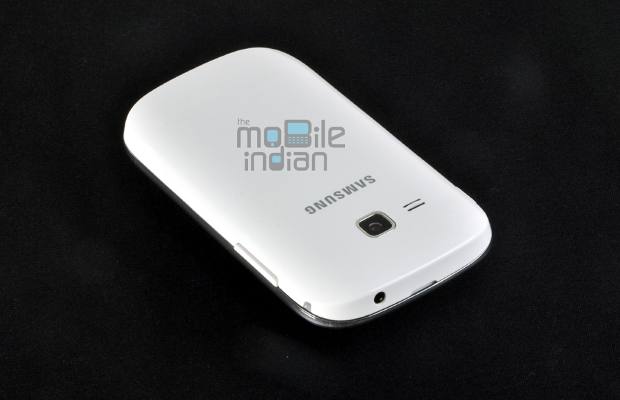 There is a volume rocker in the left while the power key is on the right side and the 3.5 mm jack is on top. The micro USB cum charger port is at the bottom. All in all, it is an okay device vis-Ã -vis design and a bit less attractive if you compare it with the Asha 311.
Display
The phone has a 3.5 inch display with 320 x 480 pixel resolution, which amounts to 165 ppi pixel density, and is not that attractive on a smartphone. But in case of Rex 90, it does not seem bad as you hardly get to play games on this handset. Anyway, it's doubtful that anyone would love to watch videos on this handset.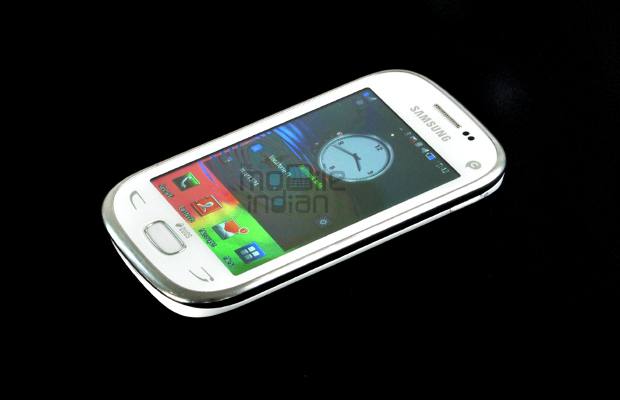 The touchscreen is not that smooth either, which is further affected by a lackluster processor.
User interface
Samsung has implemented a lot of features of smartphones in the Rex 90 to make it user friendly. For instance, the Rex 90 has a notification bar, which allows users to control WiFi, Bluetooth, and sound and flight modes. You can even control the music app from the notification bar. Besides, there is a provision to remove or place applications on the home page but in the menu page you can only arrange apps. To do that you have to locate a small settings icon on the top left side which, when clicked, allows you to move apps from one place to another.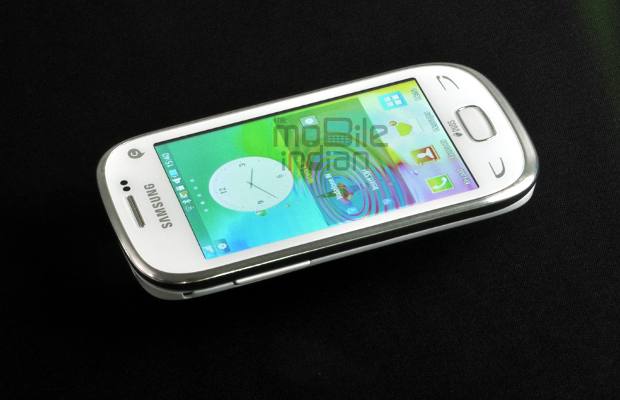 At the bottom of the display, just above the physical home button, are four apps: keypad, contacts, messages and home. All these are fixed and cannot be replaced. You can either choose to show lock screen apps -contacts, messages, music and internet – or turn them off. All in all, the Samsung Rex 90 can be termed a user friendly device, but nothing like an Android smartphone where you can customise things much more freely.
Apps
But it is not only customization; apps are also considered a very crucial aspect of a phone. The Samsung Rex 90 is a Java based handset. It comes with a decent number of applications like ChatOn, Facebook, Twitter, IM, Gmail, and Yahoo Mail for messaging and social networking. There are decent applications like Dictionary, which do not need an internet connection. There is a Mobile Prayer application too, which comes stored with Christians prayers, Hindu prathanas, Islamic salat and even Sikh gurbani.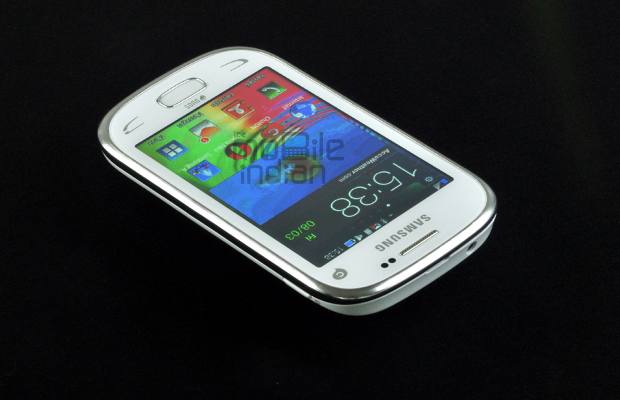 You can set a specific time for each day of the week and the application will start the prayer at that time like an alarm clock. There are WiFi and Bluetooth applications as well that allow one to connect to the network easily, without opening the settings app. Rex 90 also has access to Gameloft and Samsung apps. However, despite trying numerous times, I could not download even a single app from Gameloft; instead the Rex 90 hanged badly each time I tried, forcing me to take out the battery of the phone to bring it back to life. There are not many apps in the Samsung app store either, leave alone any decent apps.
Entertainment
This is perhaps the best aspect of the Samsung Rex 90. Not only does it have decent sound output, which, however, is not very loud. The supplied earphone is also of high quality. You can watch videos on the 3.5 inch screen, which is okay, but it is not something to boast about.


Surprisingly, the Rex 90 does not have YouTube app preinstalled.
Connectivity
The Samsung Rex 90 comes with GPRS/Edge connectivity. This means that you cannot have a 3G connection on this phone. Anyway, it has WiFi (b/g/n, though the WiFi connection was not as fast on the Rex 90 as it should be.)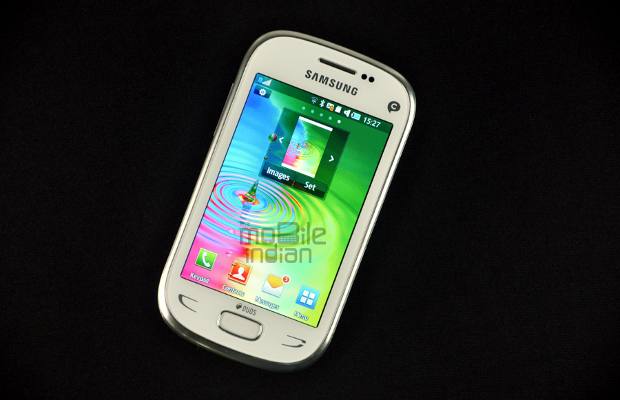 There is Bluetooth on the Rex 90 too. The phone has a micro USB port as well, which you can use to transfer your files from the PC to the phone or vice versa. It has dual SIM connectivity as well.
Processor
Samsung has revealed the exact nature of the processor or RAM in the Rex 90. The phone is not as fast as we expected it to be. It takes quite a lot of time to open apps and it did hang on a few occasions.
Camera
Samsung Rex 90 comes with a 3.2 megapixel rear camera, and there is no front camera. The rear camera can be used for both video shooting as well as to capture still pictures. The camera app is inspired by the Android camera app.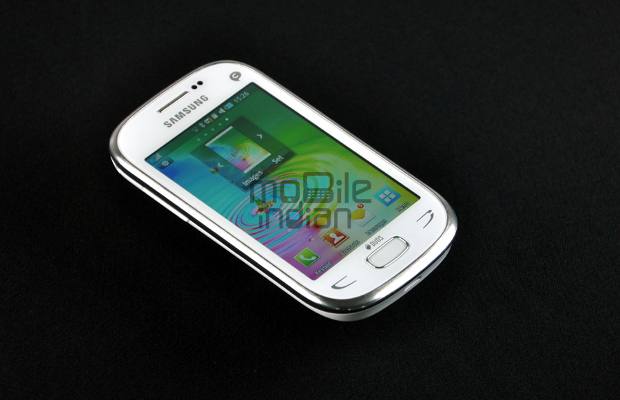 It has shortcuts on the screen itself that allow one to adjust many camera functions like exposure, timer and image pixel size in one touch. The 3.2 megapixel camera of the Rex 90 captures surprisingly decent images.
Battery
The 1000 mAh battery in the Samsung Rex 90 is said to provide 15 hours of talktime, which is decent too. With a single recharge, it can easily run for more than a day of normal use, but that is due to the fact that it is a non 3G phone and there are hardly any applications that will drain its battery quickly.
Conclusion
The launch of the Rex series of feature phones was a bold decision of Samsung to counter the Nokia Asha series handsets and especially when its Galaxy Y was such a hit among users a couple of years earlier. However, Samsung Rex 90 does not have a unique selling proposition unlike the Nokia Asha 311, which comes with the promise of faster performance and delivers results too. The Samsung Rex 90, on the other hand, performs slowly and does not look that good either.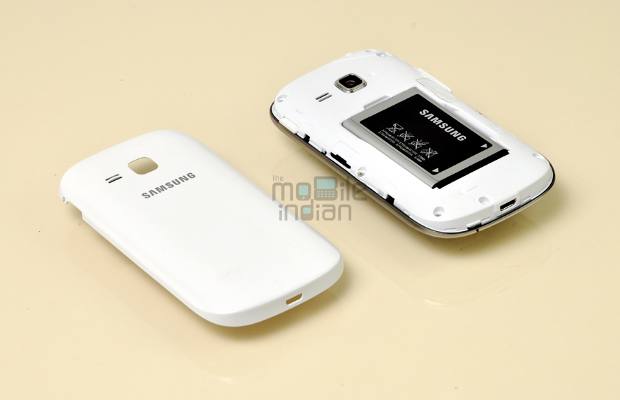 Of course it has good battery life, music output and a decent camera, but in these segments too the Rex 90 is not spectacular. At around Rs 6,000, the Samsung Rex 90 does not feel like a good bargain. Even if its price comes down to Rs 5,000, it already has a very strong opponent in the form of Nokia Asha 311, which also comes for around the same price. You can read my comparision of Rex 90 and Asha 311 here.