Foldables are the future and the future seems to be in safe hands when companies like Samsung are making the segment more mainstream each year. This year, its latest attempt at doing so includes the Galaxy Z Fold 5 and the Galaxy Z Flip 5 and today, we are here to review the latter so we can know whether the flip phone costing worth Rs 99,999 is worth it.
What we like about the Galaxy Z Flip 5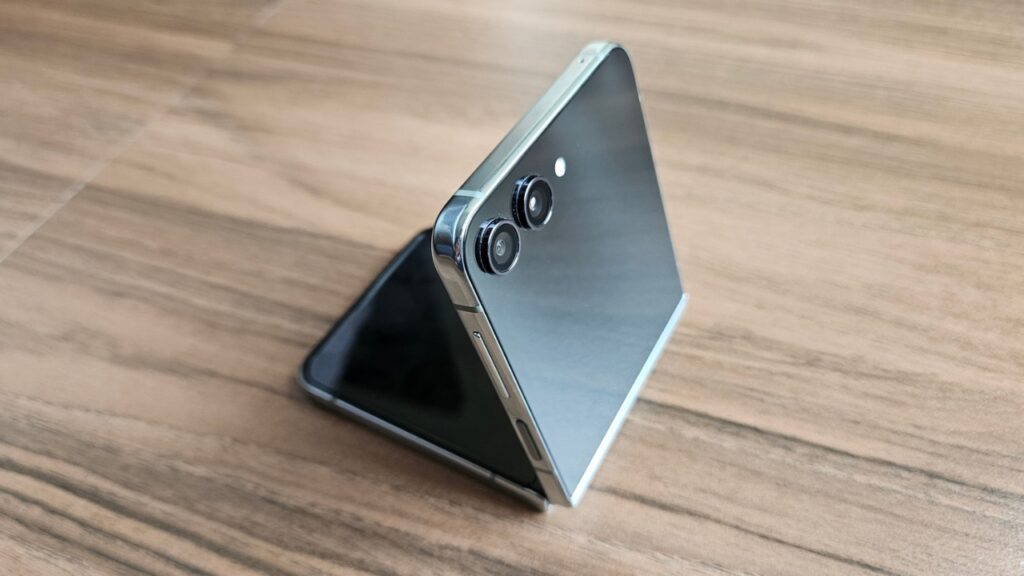 Firstly, let's talk about the things we like about the Galaxy Z Flip 5 and of course, the cover screen is a part of it. But before that, I want to talk about the build quality. While it largely remains similar to the Galaxy Z Flip 4, it's still one of the best foldables I have held in hand.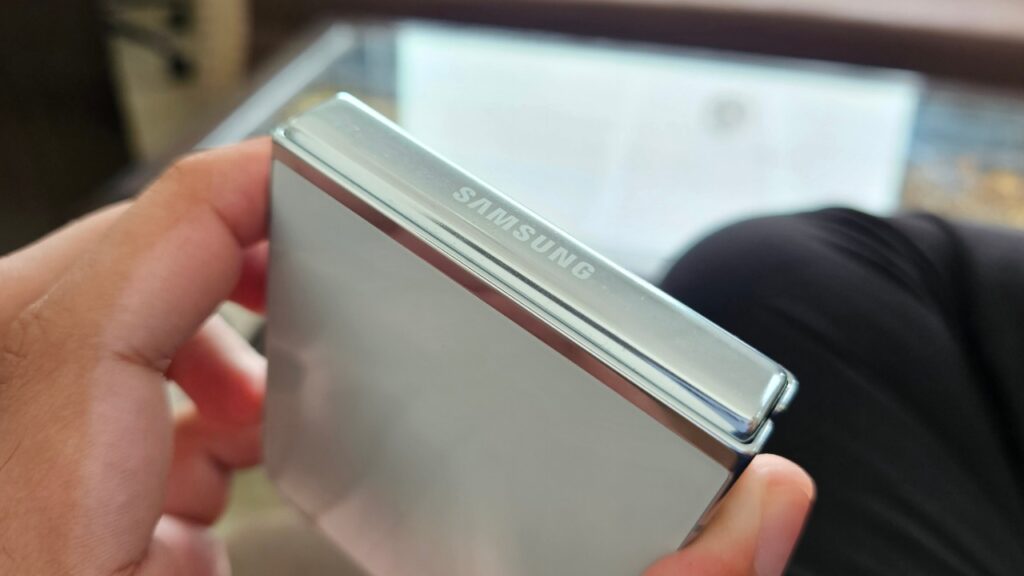 The slim form factor, while unfolded and the compact feel when folded, make it highly premium. Samsung has covered it with Gorilla Glass Victus 2 for better protection, along with its Armor Aluminum frame, and we don't have any doubts about the premiumness and durability of the handset.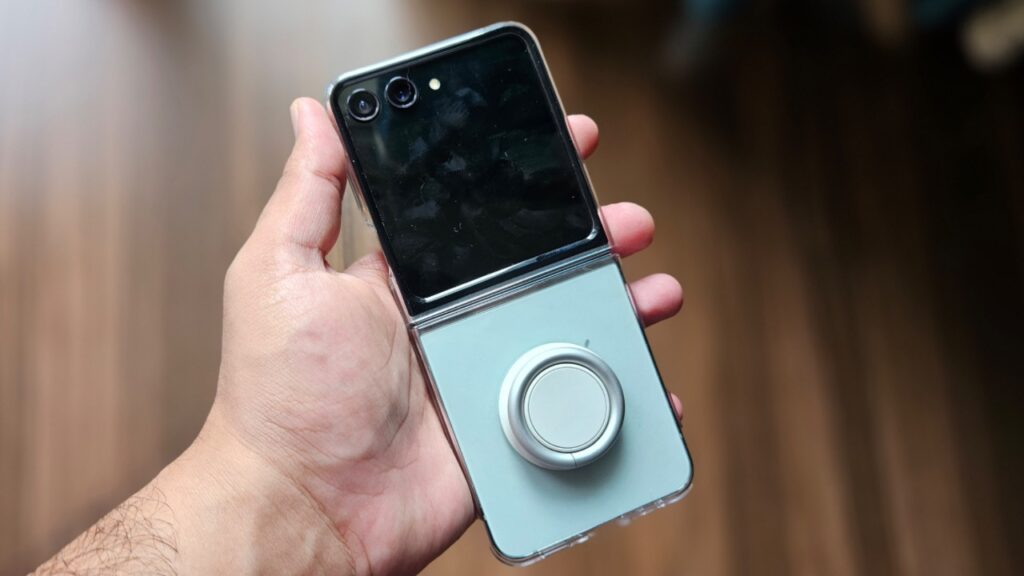 We were also given the Clear Gadgets Case for the Galaxy Z Flip 5 which has a holder ring at the back which can act as a stand or a handle where you can put in your finger for better grip. The case is transparent, fits well and looks decent. The holder at the back is tight and sturdy and can easily handle the weight of the phone to use it as a stand.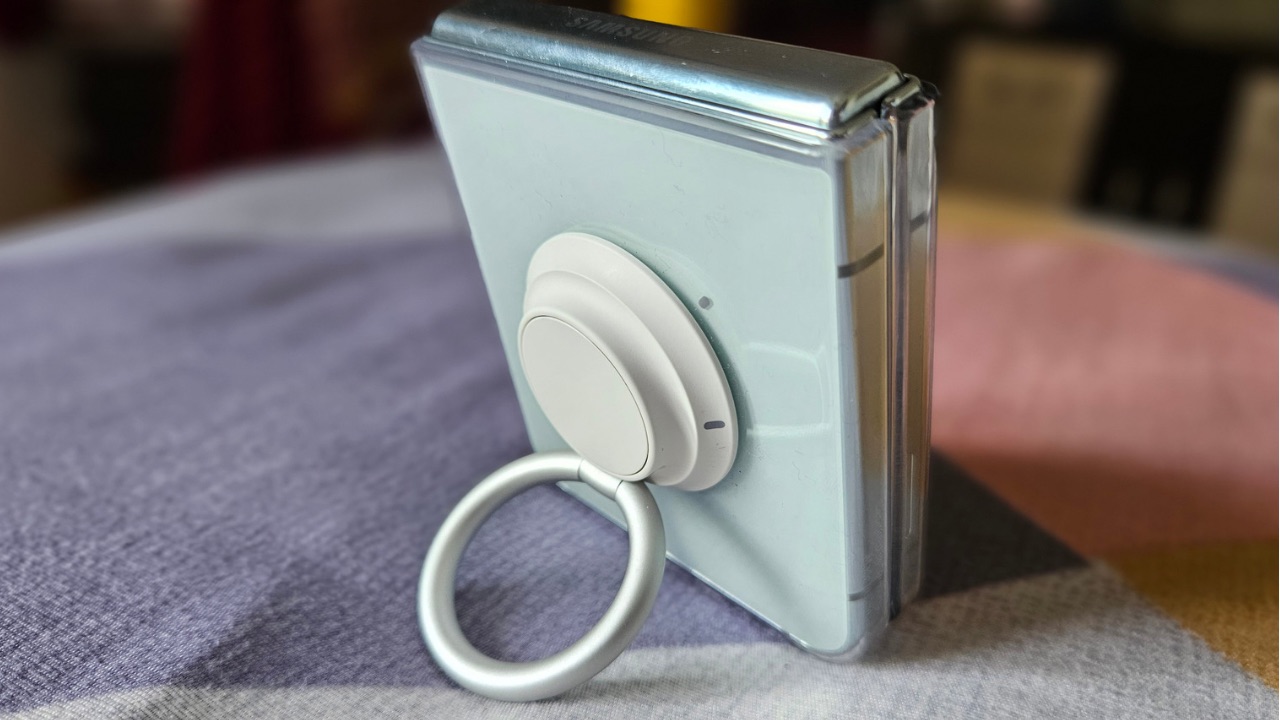 The upper half of the case has a black border around it, which isn't very intrusive once you put it on. If you press the middle circle and turn the outer portion to the left, the ring module can be detached.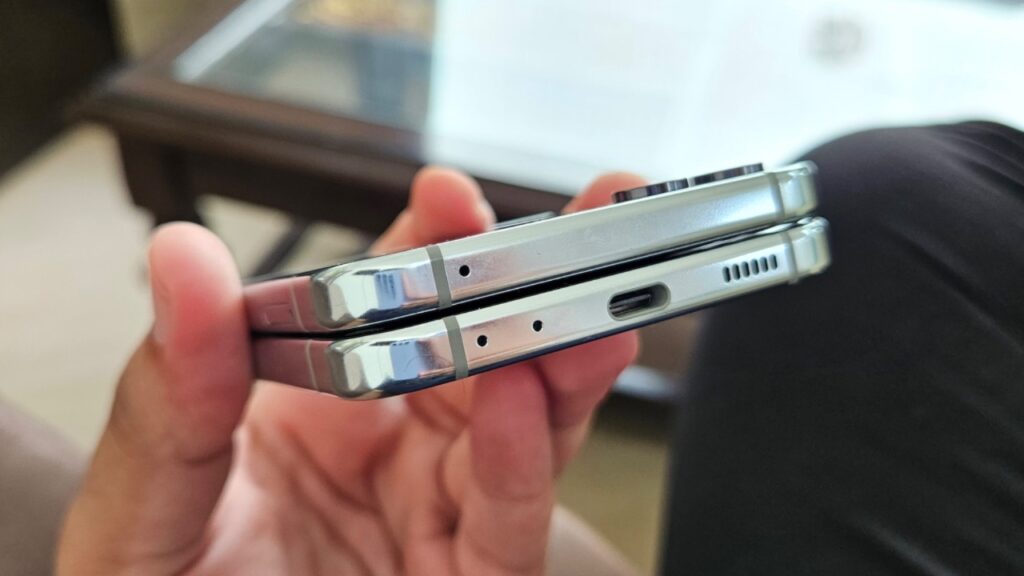 The speakers on the top and bottom sound identical to Flip 4 with not much bass, but more than enough loudness. The buttons on the right are tactile enough. The fingerprint sensor also works very well, and Samsung has also given you an option whether you want to keep it always active on the cover screen, main screen or both, which is a nice addition.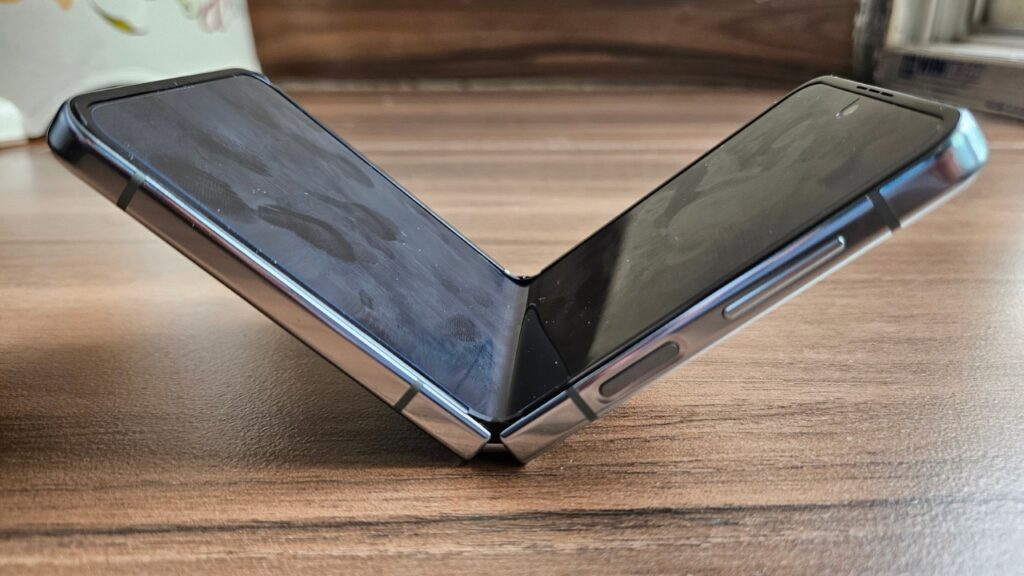 The device is lightweight and gives you a good grip when in hand. The new mint colour shade also looks minimal yet attractive at the same time. While we have already talked about the hinge and the cover screen in detail in our Flip 5 vs Flip 4 comparison article, we will still say that both are top-notch in terms of quality. The hinge feels loose on our Flip 5 but is most likely limited to only our unit. It can still stay rigid at most angles so flex mode works great at a 90-degree angle. Overall, the phone definitely has an appealing look and a head-turner design.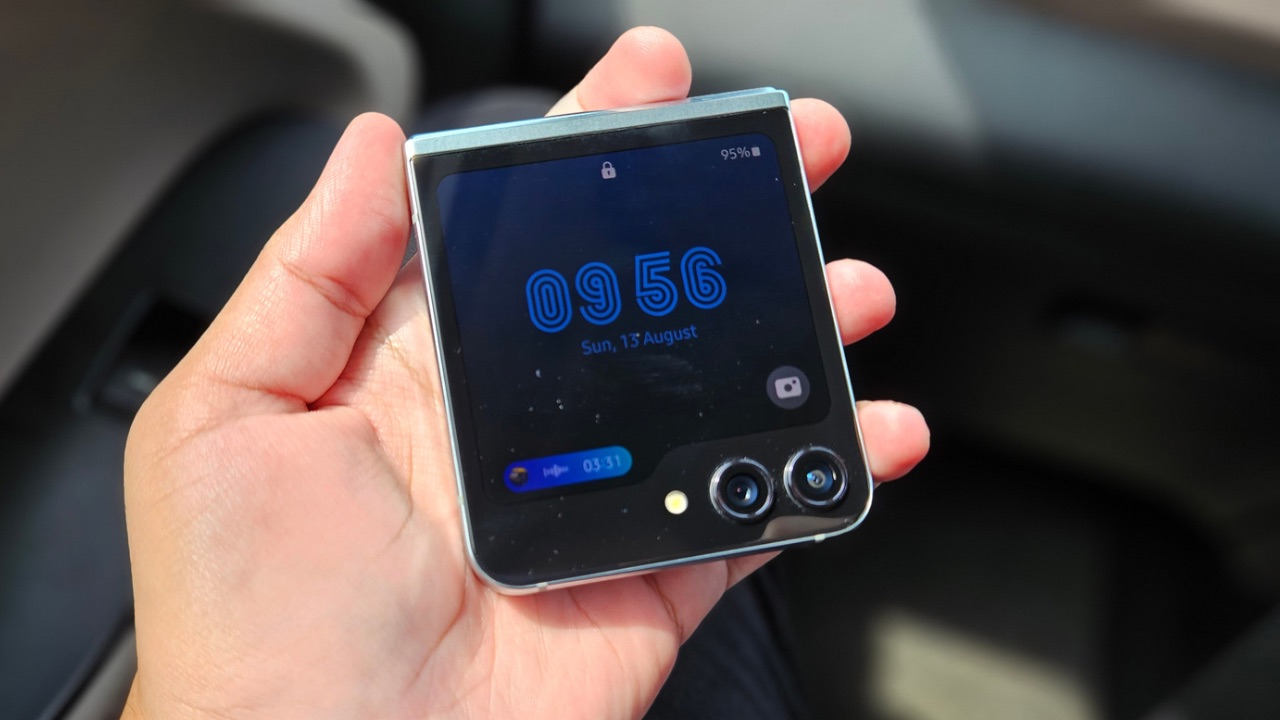 Then, the cover screen has a bunch of features to look out for. From various clock styles that can be customized in depth, to most of your apps working fine on the 3.4-inch outer panel via GoodLock, this screen can handle it all. You can also use the rear cameras for taking selfies when the phone is folded. This was possible on the Flip 3 and Flip 4 also, but looks much better due to the larger screen on the Flip 5.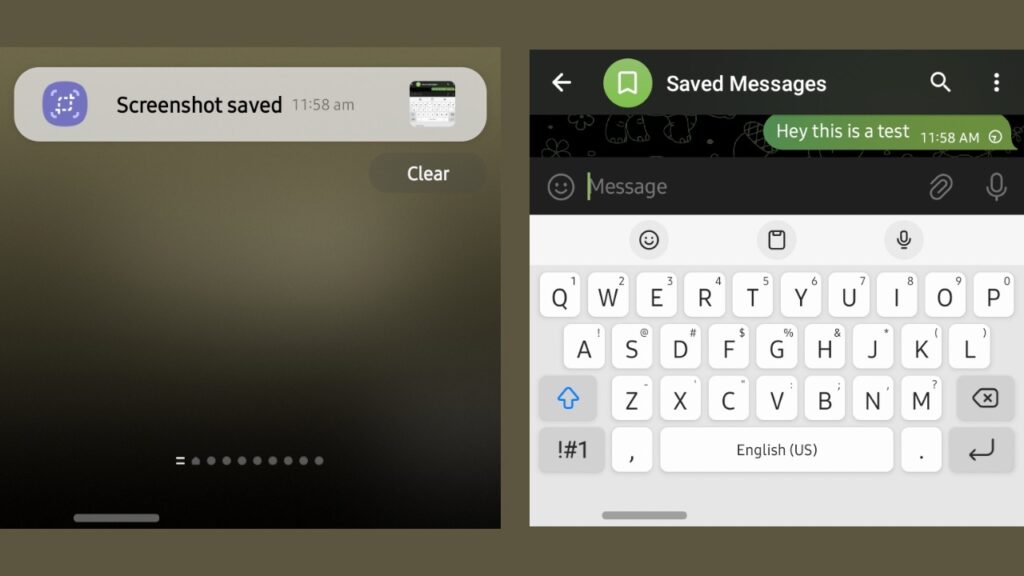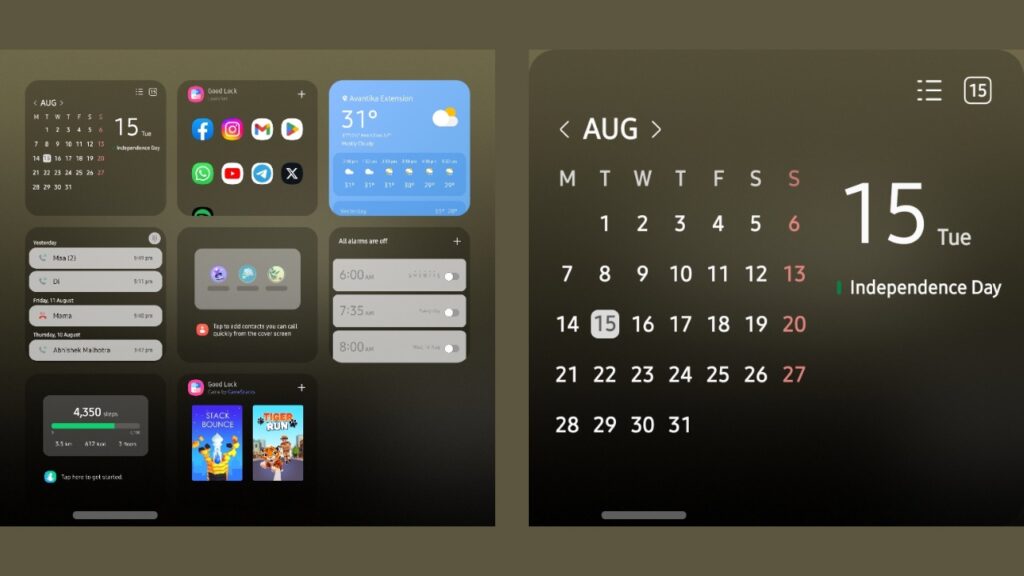 One can perform most of their tasks, such as placing calls, reading messages from various apps, checking notifications, controlling music playback and even replying to messages from the cover screen itself. There's a full QWERTY keyboard available with emojis, so you can chat without unfolding the phone. The panel runs at 720p Resolution at a 60Hz refresh rate. You may find reading messages or other text on it a little difficult under direct sunlight.
The inner display is identical to last year's Galaxy Z Flip 4, with most of the specifications being identical, except that the Flip 5 has slightly thinner bezels and a higher peak brightness at 1750 nits. This panel is sharp, responsive, adequately bright under sunlight and highly colour-accurate while being vivid.
The viewing angles are also impressive. The crease is also identical to Flip 4, with no visible improvement in the curvature of that part of the display from where it folds. It might take you some time to get used to the dent while scrolling, but once you are, it stops bothering you after a week or two. 
Now, let's talk about the Galaxy Z Flip 5's performance. With the Snapdragon 8 Gen 2 for Galaxy SoC under the hood, the performance of the smartphone is bound to be on point. There have been no lags as such while performing most tasks. However, the device does heat up a little while playing games or if you push it to its limits with other tasks, which we feel is most likely due to less available area for heat dissipation. This was also slightly an issue on the Galaxy Z Flip 4, but it's not a major concern.
One UI is being optimized yearly for foldables; this year is no different. The device comes pre-loaded with One UI 5.1.1 and July 2023 patch. Weirdly, it hasn't received the August 2023 patch yet, considering Samsung is mostly quick with its security patch releases. However, reports state that the rollout has begun in the US, so it could arrive here in India any day now. Furthermore, the version has new clock fonts for the lock screen over One UI 5.1 and also has a new clock style for the Always-on display.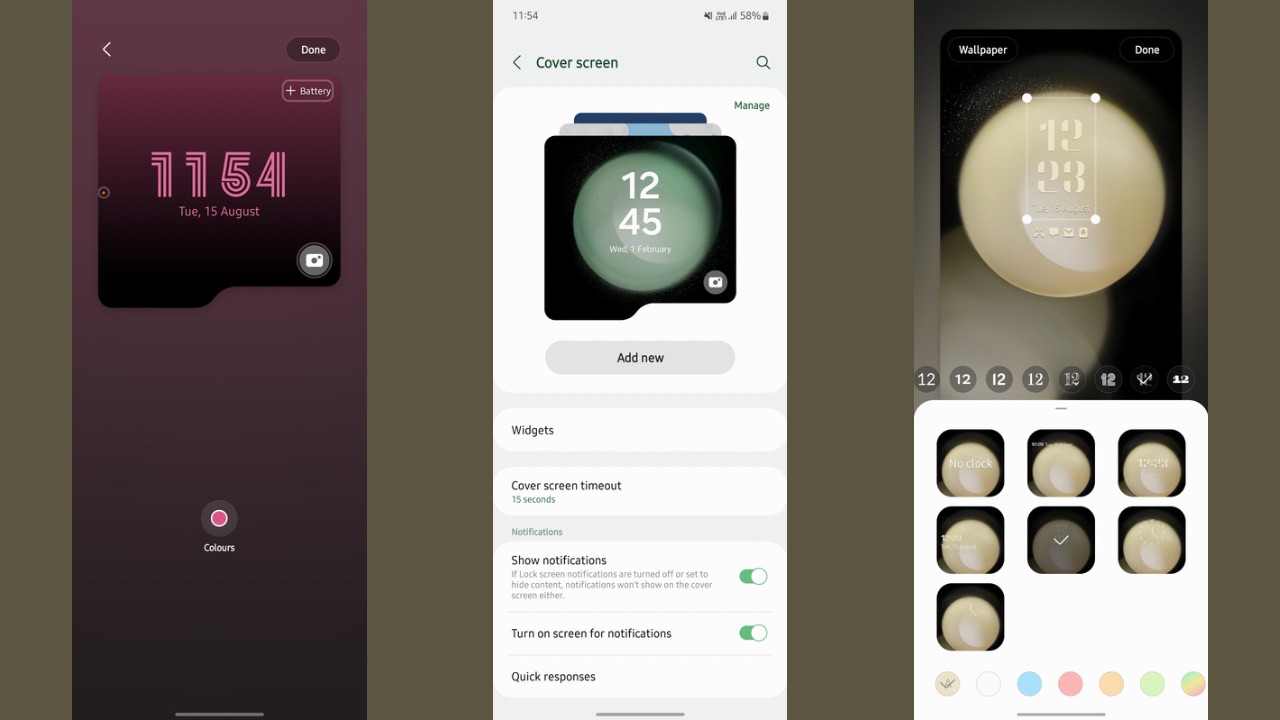 An exclusive feature for the foldables is the Flex mode, where apps are optimized to run only on the upper half with additional controls at the bottom if the phone is sitting upright at a 90-degree angle. Then there are Bixby routines, Virtual RAM support up to 8GB, GoodLock and a lot more to explore in One UI. It's feature-rich as well as the most stable software skin I have used that's based on Android. The animations are also fluid and not jittery anywhere throughout the system. 
Moving on to gaming, as you'd expect, it can easily handle the heaviest of titles. However, do expect it to heat up even if you play a fairly less CPU-intensive game.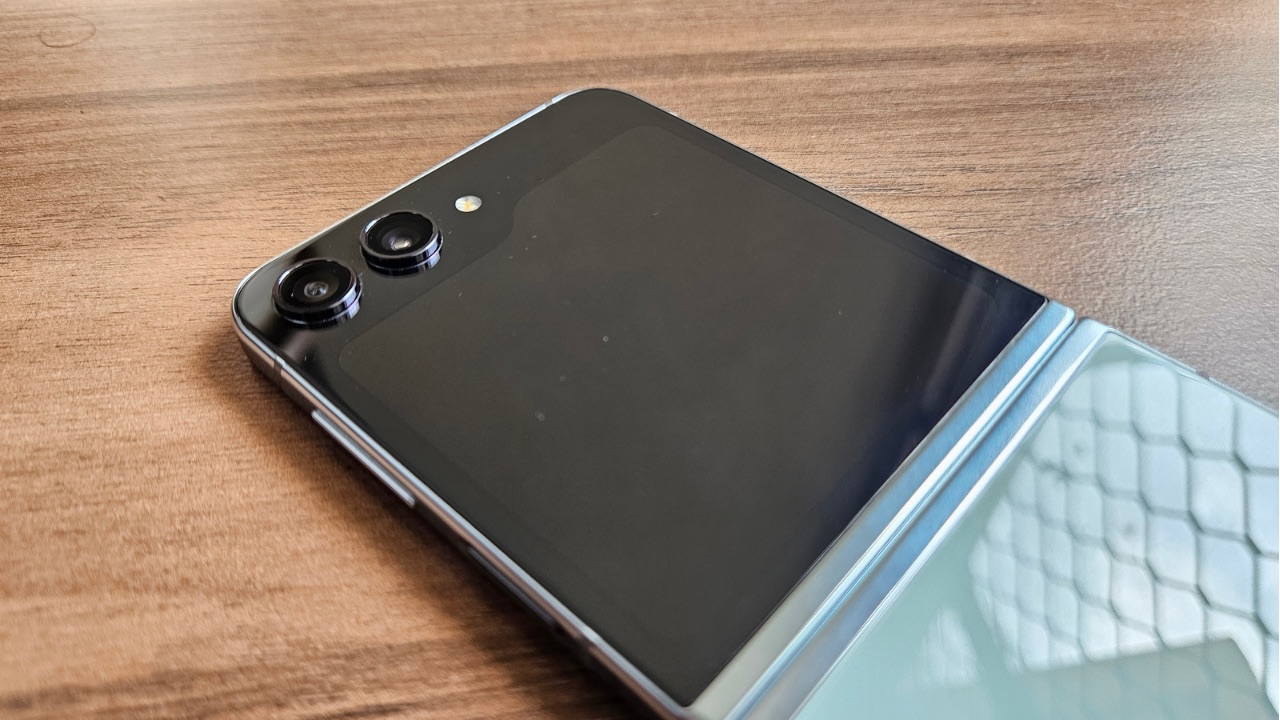 Coming over to cameras, the Z Flip 5 sports the same dual camera setup as the Flip 4, with a 12MP f/1.8 main sensor and a 12MP f/2.2 ultra-wide angle sensor. As these aren't flagship-grade sensors, do not expect them to perform at an S23 Ultra level.
However, they still get the job done in most lighting conditions. While we still like them, we feel that Samsung should upgrade these Sensors to be more capable next year with the Galaxy Z Flip 6, keeping the higher price tag in mind. Surprisingly, there's a bug where the post-processing of a photo takes an unusually long time to complete. We hope Samsung fixes that soon.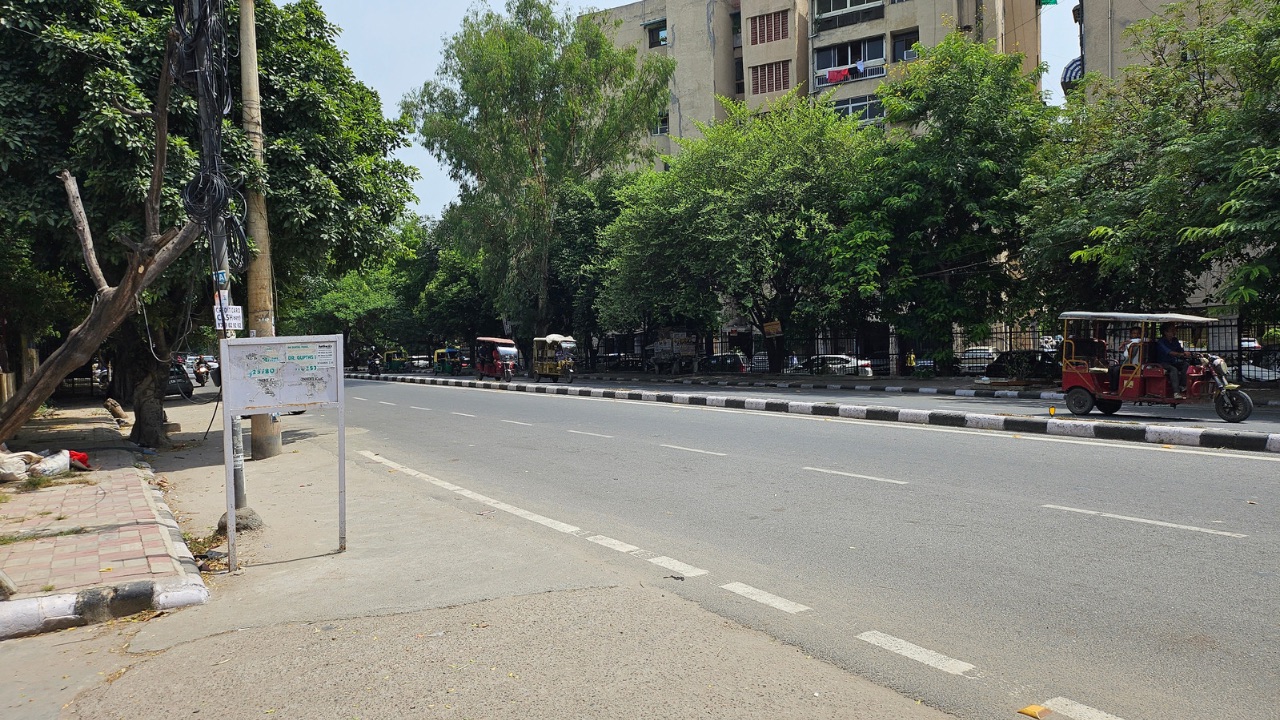 The photos come out sharp and colour-accurate in outdoor conditions where the sun is shining bright. The colour tone is set to natural, and the dynamic range is also on point.
Ultra-wide angle photos from the second sensor look impressive in terms of colour tuning as they match the tuning of the main sensor. EDGE distortion is well contained but detailing does take a hit as the shots become soft.
Portrait photos look nice, with edge detection handled finely. Detailing and sharpness are all impressive. Moreover, the colours are vivid and decent to look at.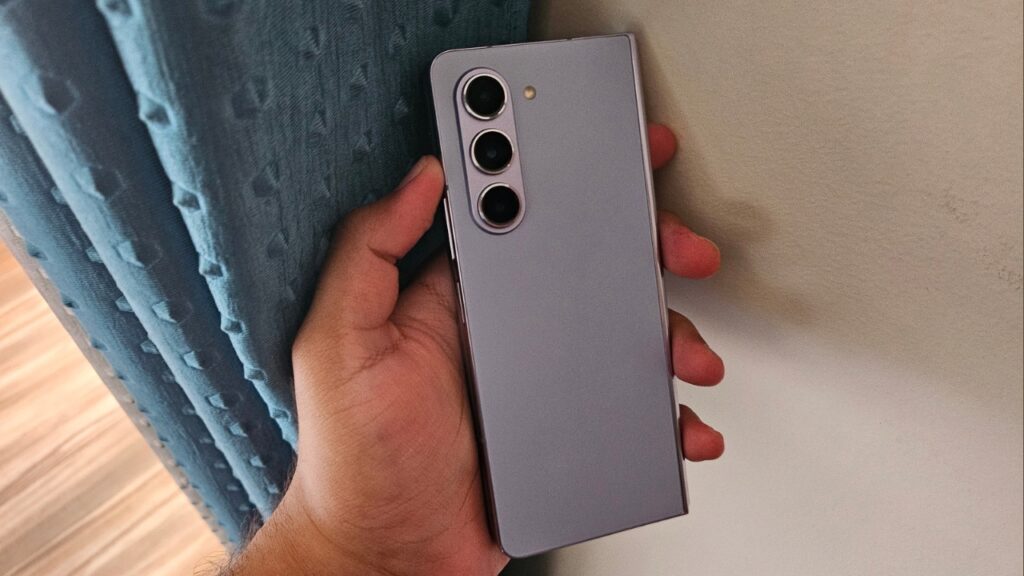 In artificial lighting, the photos have slightly boosted colours but don't look odd. The sharpness looks impressive, and the overall shot is well-handled. Low-light shots do have a slight bit of noise, but the colours are retained fine.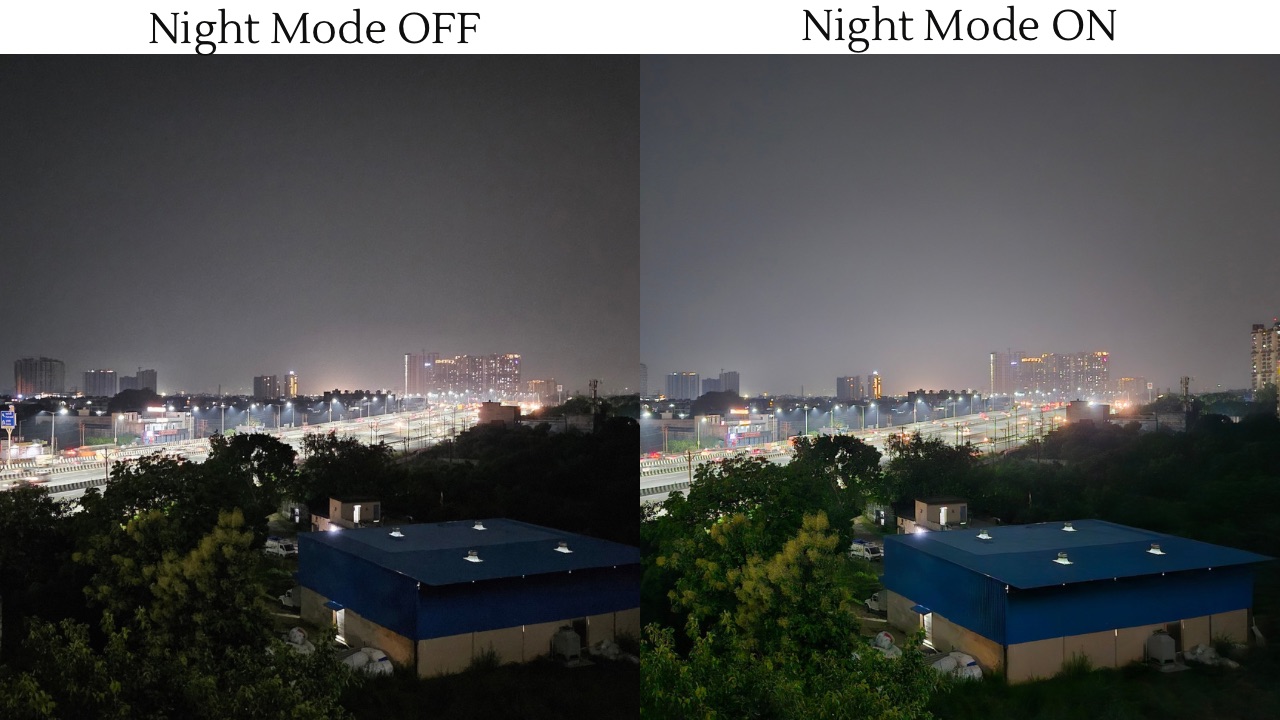 Night shots actually look pretty impressive with Night mode ON. While the colours are muted with night mode off, the exposure levels increase with decent colours and increased sharpness with night mode turned ON. Selfies have decent detailing, however, colours and dynamic range can take a hit in some cases.
What we don't like about the Galaxy Z Flip 5
There's not much to dislike about the Galaxy Z Flip 5, but no phone is perfect, and the Flip 5 isn't an exception. It has shortcomings, such as similar battery life as last year's Flip 4 with little improvement. It can get you through a day easily if your usage is similar to mine, such as chatting, social media browsing, web browsing, some calling and some amount of multitasking.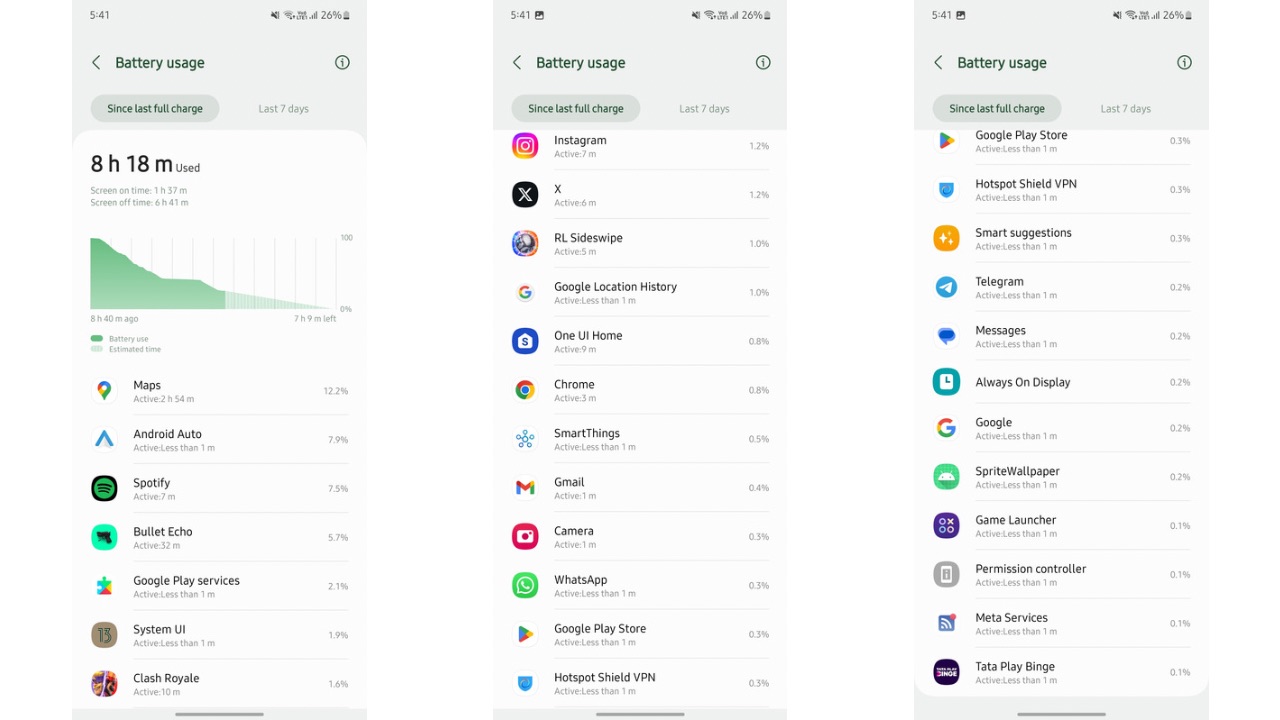 It got me around 5 to 5.5 hours of consistent screen-on time in most scenarios which is actually very close to the figures I got with Galaxy Z Flip 4. However, considering it has more pixels to power on the outer screen and an even more power-hungry chipset, it should have been equipped with a bigger cell.
It's high time that Samsung takes the battery capacity above 4,000mAh (similar to 4,300mAh on Oppo Find N2 Flip), as 3700mAh is now showing signs of being a weak factor for an otherwise great foldable phone. If you opt for a heavy workflow on a particular day, say it could include navigation and gaming, the device fails to last you even for the whole day, forcing you to plug it in. In the screenshot above, one can observe the battery backup with wireless Android Auto for over 2 hours, music streaming, and 5G mobile data.
Moreover, it takes Flip 5 more than 1.5 hours to charge from 0 to 100 percent, thanks to charging speeds being capped at 25W. This is very slow compared to competitors. However, it does support wireless charging, so that's a positive. Wireless power sharing is also available but I won't recommend doing that unless you are in an absolute emergency, as it takes a big chunk out of your battery without any significant gains in the phone that's charging.
Lastly, what I didn't like about the Galaxy Z Flip 5 is its haptics. They are still the same as Z Flip 4 and in front of other flagships at this price tag, including Samsung's own Galaxy S23 and S23+, OnePlus 11, 11R, iQOO 11 5G and even some cheaper phones, the Flip 5's vibration motor feels weak and not very premium in the hand. It would have been much better if it had a stronger haptic motor, which would have added to the overall experience.