Samsung Galaxy S III was one of the best-selling smartphones of the Korean handset manufacture which propelled it into the No 1 smartphone maker spot. Now the company wants its flagship phone, the Galaxy S4, to further cement that place for it. The phone has already achieved the 10 million sells mark within a month, breaking the record of SIII which achieved the feat in 50 days.
So how extraordinary is the S4 that makes it so successful? Let's find out.
Design – The best looking Samsung phone till date?
The Samsung Galaxy S4 has almost the same design elements as that of Galaxy SIII. Even the button placement and design of S4 resembles SIII. The power button is on the right side, the headset jack is on the top; the volume rocker (it's a little longer than that of SIII) is on the left while the power connector is on the bottom.
For stats lovers, Galaxy S4 is 7.9 mm thick and weighs 130 grams.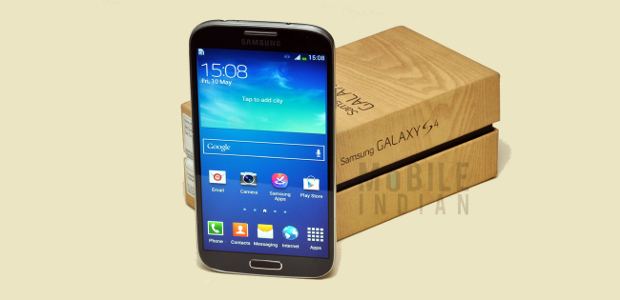 The 5 inch display of Samsung Galaxy S4 is one of the standout features which differentiate it from SIII along with a tiny black and silver diamond design on the back panel (in the black coloured model).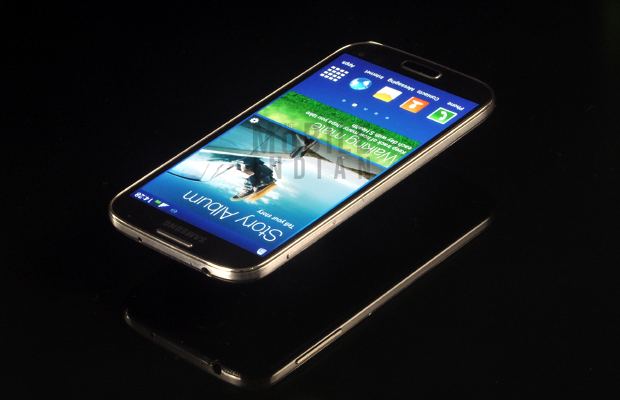 But it is not the only good elements that Samsung has borrowed from the SIII. Galaxy S4 too has a glossy plastic finished back panel, a reason for which the Galaxy SIII was immensely disliked as consumers usually look for a more premium feel from such costly devices. Although a chrome bezel has been added in the smartphone, it might not be enough to address the long standing complaint against the Galaxy series of phones.
So do I like the new design? To some extent, yes. It has sharper edges as compared to its predecessor, which gives a nice look but if it had a metal or glass body it would have been a killer. Also, inspite of having a 5 inch screen it is easy to hold, which is a plus point.
Display – Its almost perfect
The 5 inch Amoled display in Samsung Galaxy S4 yields detailed, rich in colour, sharp images thanks to its 1080p HD resolution. Everything from web pages to video looks brilliant and is definitely going to impress everyone.
Taking a leaf from Nokia, Samsung has given S4 a sensitive screen, which can be used wearing gloves-something that people living in cold climates will find useful. Apart, from that the display has a Gorilla Glass 3 cover.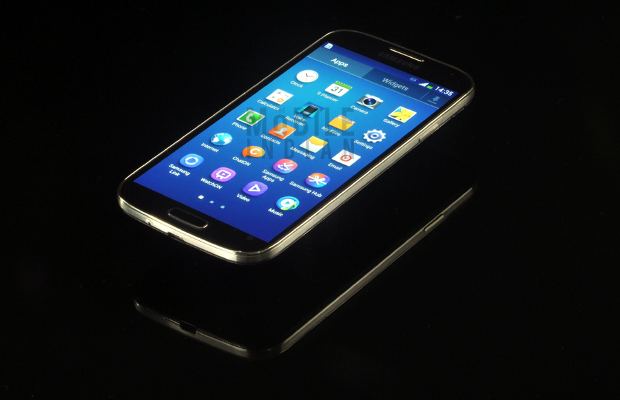 As with the Galaxy S3, the display of this latest flagship smartphone of Samsung gives the best results indoors but it is found wanting in bright sunlight, even at full brightness. I had to really struggle in reading text message or finding contacts from the phone book with the Sun God shining in all its glory above my head.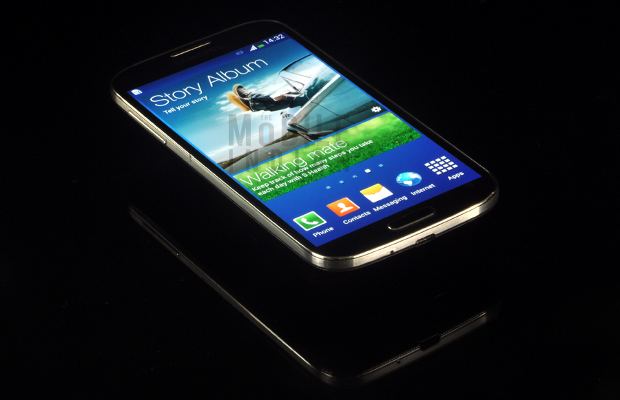 Also, one can change the display brightness from the notification bar or just press the Auto button and Galaxy will do the needful on its own.
Aside from visibility outdoors, there's not a thing that we can criticise in the display of Samsung Galaxy. It is almost perfect!
Interface
The Samsung Galaxy S4 runs on the latest version of the TouchWiz Nature UX atop Android 4.2.2 operating system. In the new interface users can choose which notification buttons they want displayed, and arrange them according to their preference or need.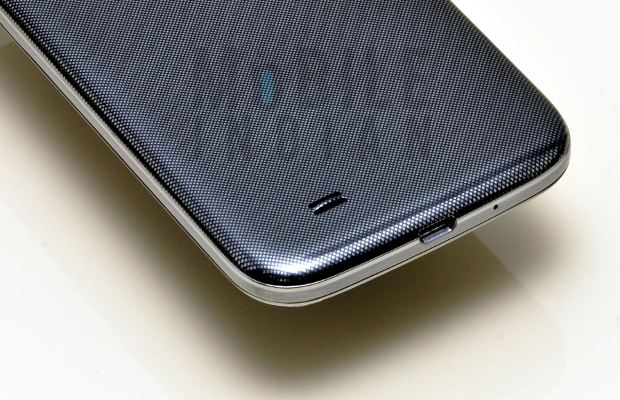 In the notification tray, on the press of a button on the upper right corner, one can see a list of 15 icons including that of WiFi, Blutetooth, brightness controller and so on. This way it's possible to bypass the need to go to the settings menu again and again to activate or toggle settings.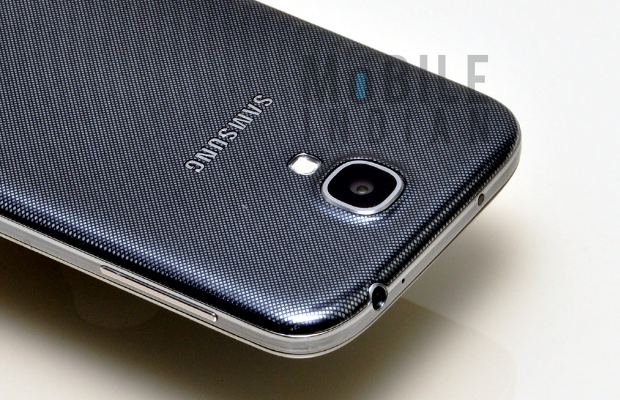 For people new to smartphones, Samsung has added an Easy Mode, which, when activated, displays only the essential features in the phone. This feature will help beginners better understand their phone in a gradual manner so that they are not bogged down by the features of their Galaxy S4.
Camera
Samsung Galaxy S4 has a 13 megapixel backside-illuminated sensor and a 2 megapixel front camera. The picture quality of the rear camera is excellent and the finer details of snaps emerge clearly.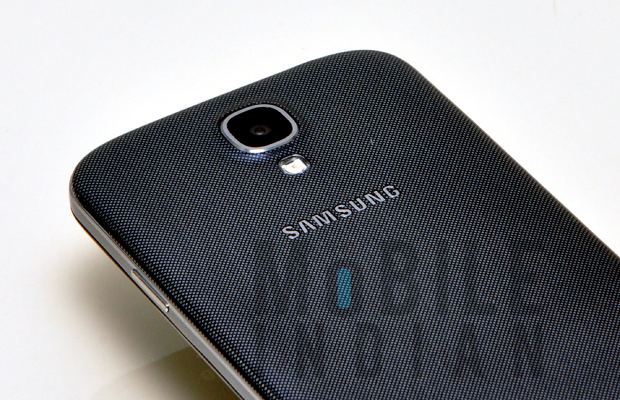 The camera app is accompanied by different modes to capture different moments. Some of them are mentioned below:
A) Dual shot
In dual mode Samsung Galaxy S4 uses both the front and back cameras, simultaneously, to capture two images, which it combines into a single image. It is quite fun using this feature and one will find it useful when one is the official photographer of a get-together, or a party, and misses out on getting himself clicked.
One can use different kinds of frames to insert one image in dual mode like stamp, heart and so on.
B) Animated photo
In Animated mode one can freeze the majority of the picture and animate a small portion. For example, you can click a picture of your friend who is laughing and freeze the complete picture except his face. In this mode the camera takes a video clip of your subject and you can choose what to animate.
C) Eraser
The eraser is a very interesting feature of Samsung Galaxy S4 where you can remove unwanted moving elements in a shot by combining five shots together. For example, you could remove someone who walked across the background of the shot.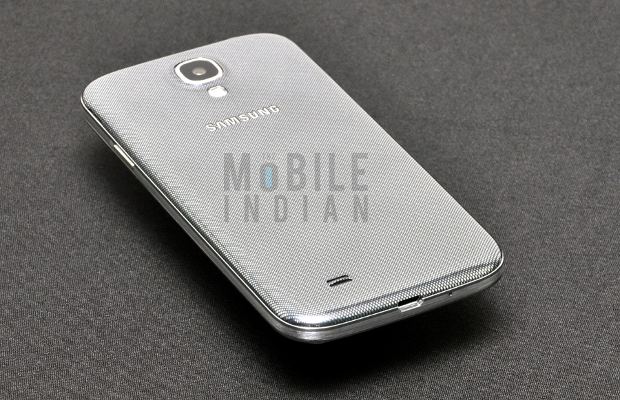 It is definitely a good feature, especially when you are taking snaps where there are lots of people, but one has to activate this mode before proceeding.
D) Drama shot
Drama Shot is an amazing feature, which captures action sequences while keeping the background constant. One will need to do some practice before mastering this mode.
E) Story album
The story album feature is not directly accessible from the camera; instead it's a stand-alone app. In this app, one can select pictures from one's gallery and then create picture albums from them. I cannot comment about this feature as it was not working in the device unit I received for review.
F) Phonebook, calling and connectivity
The first thing you will notice when launching the phone book application is the four tabs on top that provide access to the dial pad, groups, contacts and favourites. Also, while accessing contacts one can right swipe for quick dial or left swipe for sending a text message.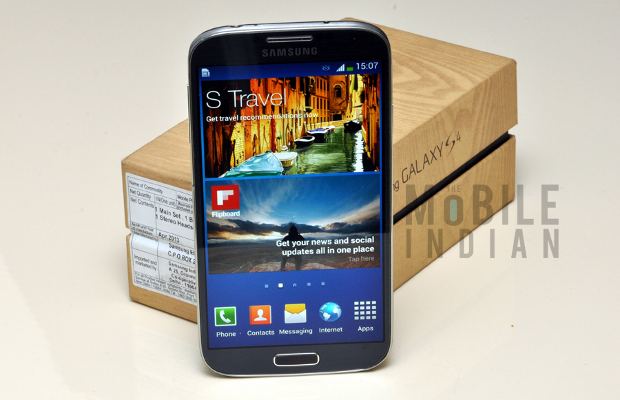 As far as contacts are concerned, one can assign different numbers, email addresses, ringtones and so on to them so that all the information regarding your contact is available at one place. Voice conversation on Samsung Galaxy S4 is of top notch quality but the only issue we faced was regular call drops after approximately 2-3 minutes of every conversation. We are not sure whether this a common issue or a particular issue with the review unit we got. We also faced a similar issue with WiFi connectivity.
Additional features
The Samsung Galaxy S4 is loaded with gesture controls and proximity features like Air Gestures, Smart Scroll and Smart Pause.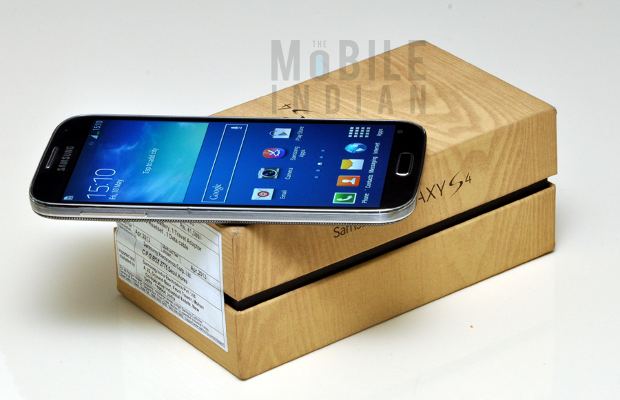 I found the Smart Scroll feature quite irritating. It uses the front camera to 'watch' your eyes and scroll through web pages or emails. It kept on moving my web pages even when I had not finished reading and I had to hold the S4 at different angles to get the desired result.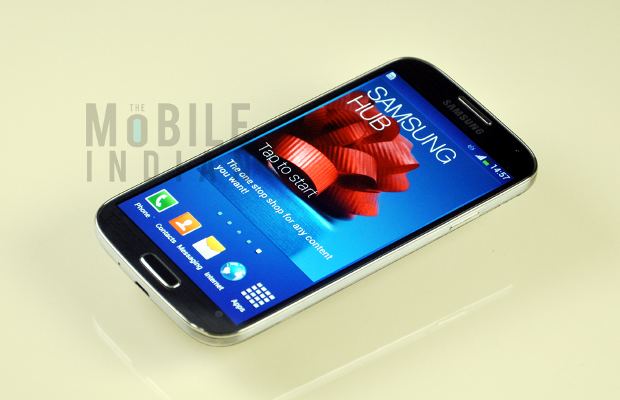 On other hand Smart Pause, which stops playing video when you look away from the screen, was pretty good. I didn't face any issue while experimenting with it.
We'll mention just one more of the additional features that Samsung has packed in S4 – Air Gestures. To use this feature one has to sweep a hand across the sensor above the display screen and then can scroll web pages, accept incoming calls or flip photographs. This feature worked well but I personally find it a bit of a gimmick, as fingers can easily be used for carrying out such actions.
Apps
There are plenty of preinstalled apps on Samsung Galaxy S4. S Translator is one of them. It simply translates what who speak or write into a wide range of languages.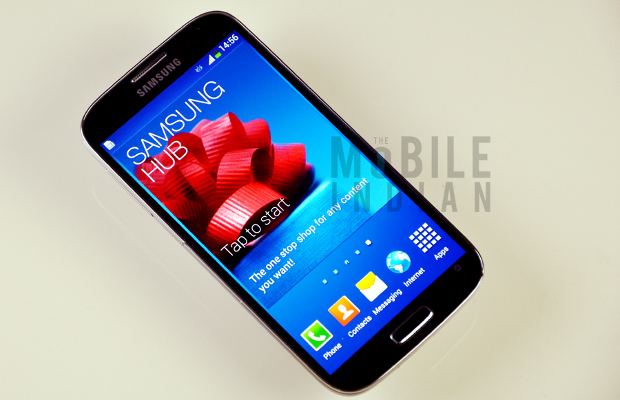 Samsung has also preloaded an app for fitness lovers, called S Health. This app has a pedometer, which can keep a track of calorie intake and can help decide the exercise regime.
Another interesting app pre-loaded on S4 is WatchOn that allows you to use your phone as a remote control for your TV, DVD, player or set top box using IR (infra red). We were able to use it with Sony TV and DVD player and Tata Sky. We were not able to use it with Videocon DTH.
Performance and battery life
The Android 4.2 Jelly Bean based Samsung Galaxy S4 is powered by Samsung's Exynos 5 Octa processor, which is essentially a set of two quad core processors-a 1.2 GHz Cortex A7 quad core processor and a 1.6 GHz Cortex A15 quad core processor.
It is backed by a 2 GB RAM and 16 GB of expandable internal storage, of which only 8.79 GB is available for the user.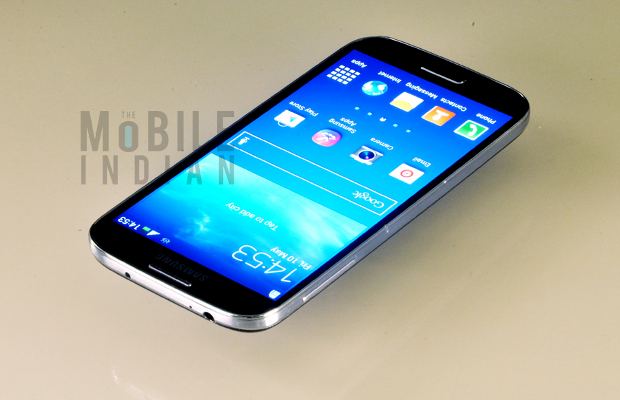 The overall experience of browsing, typing, calling and navigation was pretty impressive, and we didn't face issues except call drops and Story Album which I mentioned above. Surprisingly, Galaxy S4 lacks FM radio, and especially in India where people love to listen to the radio, it is not a welcome move.
As far as battery is concerned S4 comes with a 2600 mAh unit. Under normal usage conditions: 3G connectivity, one personal email id, one official, messengers, some photography, 15 minutes of video viewing and 3 hours of WiFi access, we were able to get back up for 8 hours after a full charge.
Comparisons
Samsung Galaxy S4 and HTC One – both devices are latest flagship smartphones of their respective companies and have incorporated lot of innovative features. If we compare them undoubtedly, H HTC Oneis a much better looking device that also gives better feel to the hands. However, Samsung has yet again traded-off on the build and packed more processing muscle inside the phone.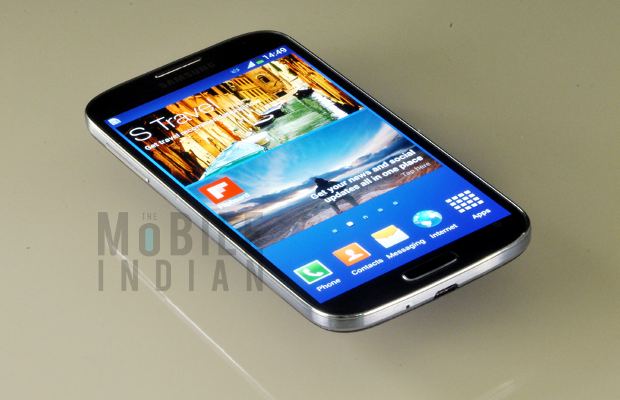 If we compare Samsung Galaxy S4 with Apple iPhone 5 in design terms Apple scores a point because of its iconic design philosophy that has been to make the device fit in the user's palm while offering them all the best features optimized for the devices. You can read the Apple iPhone 5's review here.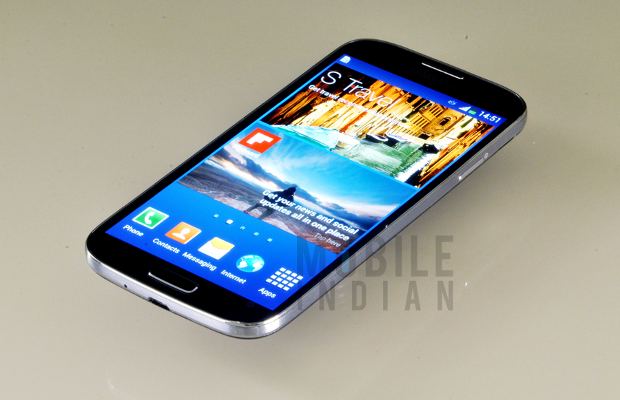 On the other hand Samsung Galaxy S4 comes with best in class hardware, latest operating system plus new features some of which are filmy though. The full HD display is another real plus along with slim and sleek figure that gives some brownie points to S4.
Verdict
The Samsung Galaxy S4 is without any doubt a phone which has power packed features and muscles to keep it running. The display is of top notch quality and the camera is amazing.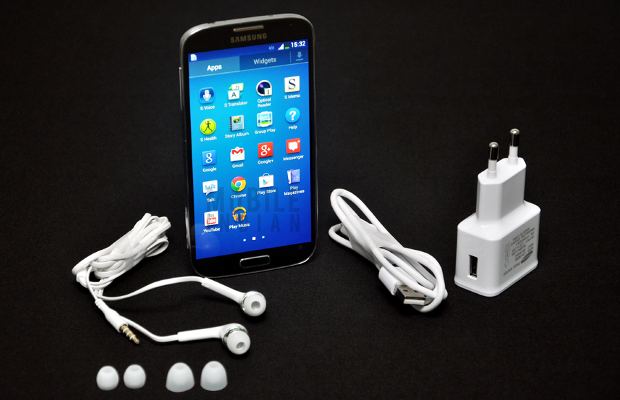 Having said that, I was not impressed by sensor-based motion and air gestures and found it more irritating than useful. At a price point of above Rs 40,000, it is surely going to pinch your pocket but if you compare it with its competitors priced at almost the same level. Even on the design front its competitors, like HTC One and iPhone 5 have a better design.
If you are already using S3 and are confused about whether you should upgrade to S4 or not then I would suggest if you want to have a bigger display, an octa core processor, and price is not a deterrent, you can go for it. But do keep in mind, you will not find any difference in processing of your day to day tasks between S4 as and Galaxy S3, and most for the gesture controls will come to your existing phone via updates.