Samsung has been pretty consistent in its different smartphone lineup catering different price categories. The company recently launched its Galaxy A5 (2017) and A7 (2017) followed by the Galaxy C7 Pro and the latest offering being the big one i.e. the Galaxy S8 and S8+. However, the company actually kick started the year with its Galaxy C9 Pro. Launched back in January 2017, Samsung Galaxy C9 Pro has won more than desirable sales figures for the company in the offline market. The Galaxy C9 Pro is priced at Rs 36,900 unless you get a good bargain from your nearby store. The device packs a massive 6GB of RAM along with some decent specifications but can it beat the other players in this price bracket? Let's break it down.
What did we like in Samsung Galaxy C9 Pro?
Although the whole aesthetics follow the same design language as any other handset in this price range, the Galaxy C9 Pro's design does grab some important points in this category. Despite coming with a huge 6.0-inch display, the device doesn't feel that big. It measures 162.9 x 80.7 mm and is only 6.9mm thick which makes this device feel much smaller, in hands, thanks to those narrow bezels on the sides, top and bottom. The device is entirely made out of metal with a back which slightly falls off on the sides to make it, even more, easier to hold it in one hand. Regarding the built quality, Samsung Galaxy C9 Pro feels as sturdy as any other smartphone built out of aluminium. At the back, we have the primary camera along with dual-tone LED flash. The antenna lines on this one is slightly different with a three line combination both at the top and bottom. The power button along with the SIM tray and the microSD card expansion sits on the right while the volume rockers are placed on the left. At the bottom, we have the USB Type-C charging and data transfer cable, a speaker grill which actually combines with an earpiece to give a surround effect, the primary microphone and a 3.5 mm headphone jack. Up front, we have a 6-inch Full HD (1080 x 1920 pixels) Super AMOLED display which pops out extremely vibrant colours both indoors and outdoors with the auto-brightness working well when needed. Just above this display, we have the front facing camera along with the earpiece and some sensors. On the bottom, there is a physical button which also doubles up as a fingerprint scanner along with two touch-type capacitive buttons.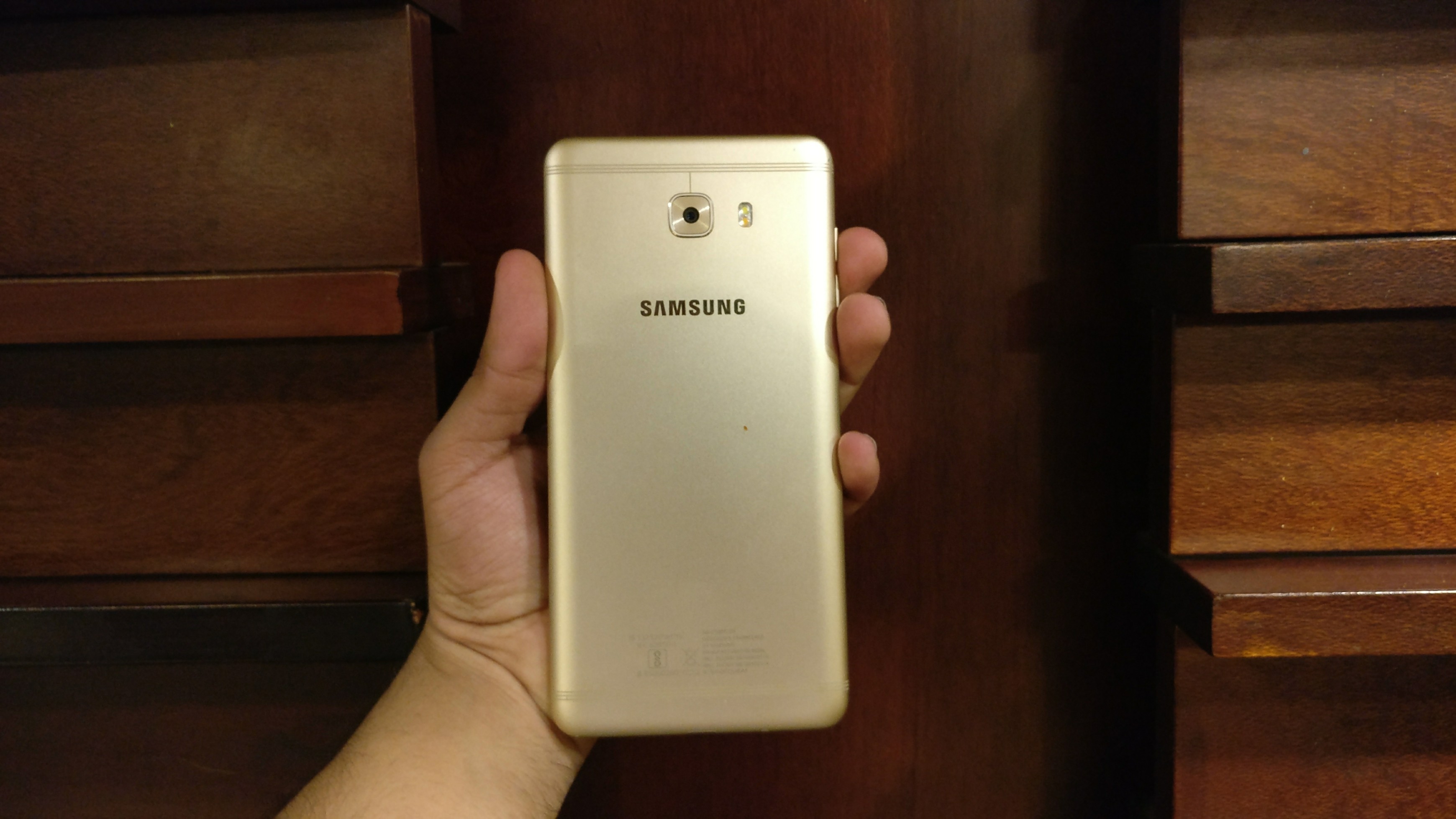 While the exteriors are impressive, the internals doesn't disappoint as well. An Octa-Core Qualcomm Snapdragon 653 chipset clocked at 1.95 GHz along with Adreno 510 GPU ensures a lag-less experience all throughout the UI. It's been awhile since I have used a Samsung device and the UI on the C9 Pro certainly feels more light and responsive. This might be due to that 6GB of RAM which is paired with 64GB of internal storage (expandable via dedicated microSD slot). In my 10 days period with the C9 Pro, I rarely encountered any major hiccups in the performance department. It is surely not up there with the stock Android in smoothness but it is getting there. Not being a fan of Samsung's UI, the one on the Galaxy C9 Pro has actually grown on me. I also played a bunch of games on the device such as Asphalt 8, Pirates, Subway Surfers, Mario Run etc. and all of them worked flawlessly. There are no major heating issues even after long gaming sessions of 30+ minutes. Multitasking is a breeze especially with a couple of added features (by Samsung) such as Multi-Window and Pop-up window despite running on Android 6.0 Marshmallow.
Samsung Galaxy C9 Pro in Pictures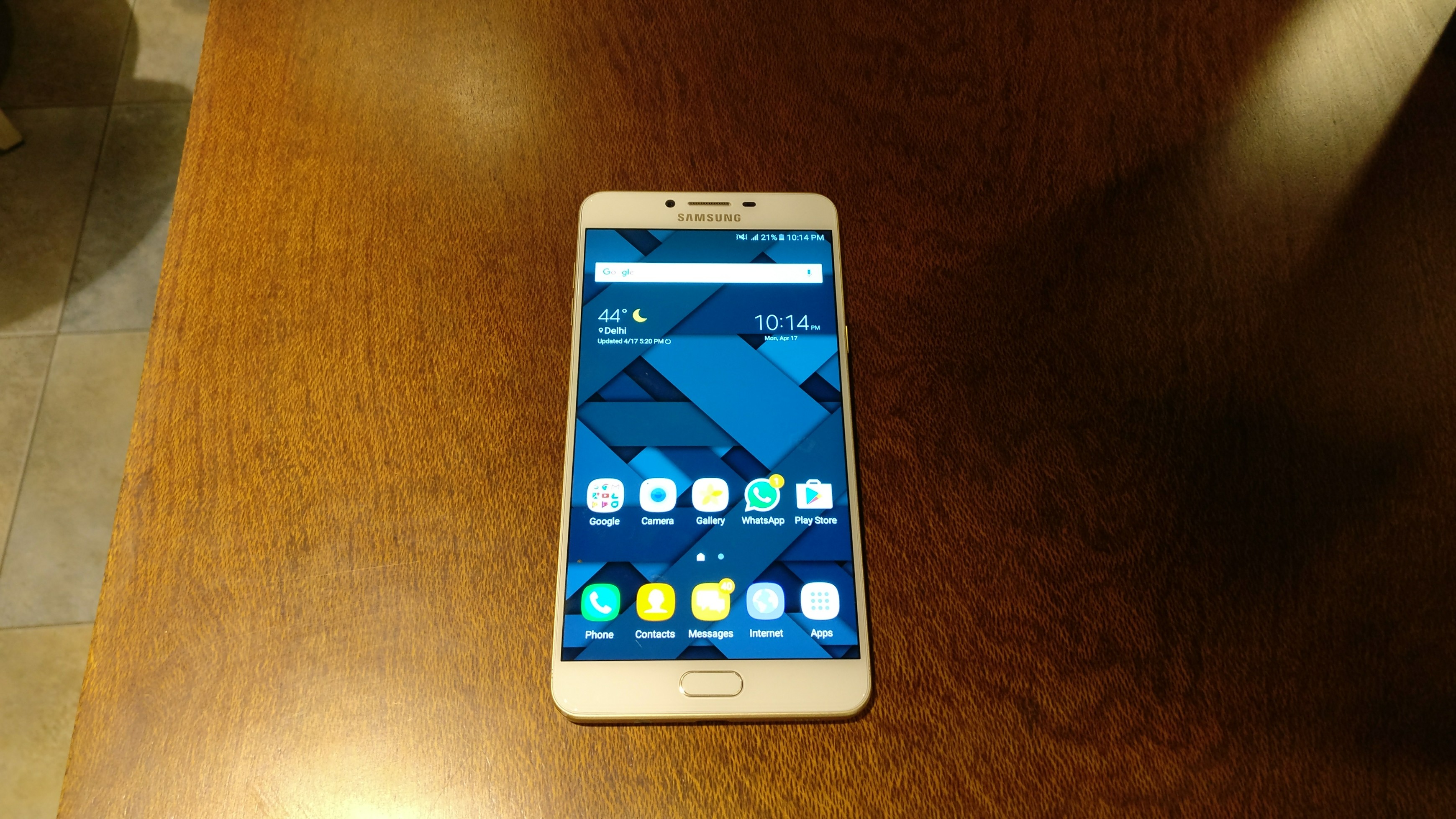 Coming to the UI, which is another area where Samsung have had mixed reactions. Keeping the heavy part aside, for the time being, the Samsung UI brings in a tonne of customizations. If Stock Android lies on the boring end of your preference scale, then the Galaxy C9 Pro will surely impress you. Apart from the Multi-window, Samsung UI offers a dedicated one-hand mode which does come in handy, if you have small hands. The notification shade up top is full of quick setting toggles which can be swapped around easily. We get options like 'Game Launcher and Tools' where the device will automatically pile in all your games under one folder. The Tools options will enable a floating set of icons when you play certain games. Then there is Smart Capture which allows you to take a screenshot by just swiping your palm from right to left and you can then edit (Crop, Draw and Share) your screenshot. Samsung Knox security is there as well which will probably take care of all the malicious attacks, although I never got a chance to test this one. We have a standalone Theme store which offers both free and paid themes along with a tonne of wallpapers. Then there is Smart Stay which will track your eyes and will force your device's screen to Stay switched on as long as you are gazing at it.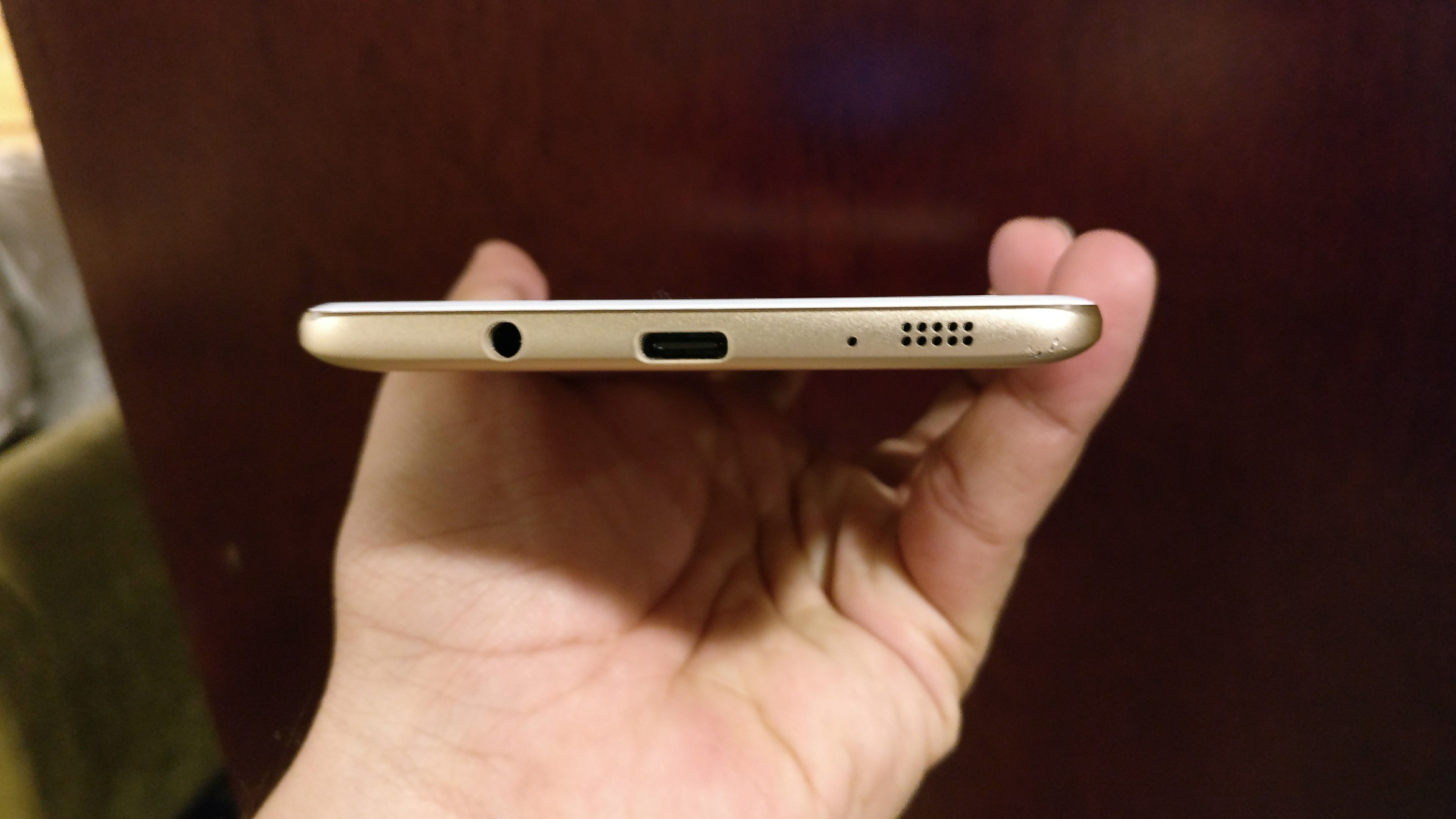 In terms of battery, which is another aspect where Galaxy C9 Pro manages to shine, the device comes with a 4000 mAh non-removable battery. Now don't expect 6+ hours of SoT (Screen on Time), but during my experience with the C9 Pro, the device gave me an average of 4.5-5 hours of Screen on Time with all kinds of battery hogging apps installed such as Facebook, Snapchat etc. My normal day would include 1 hour of calling, 1 hour of YouTube watching, 1-hour music listening, about half an hour on social media and another half an hour gaming. Now 4.5 hours of SoT might not be enough for some people but here comes Samsung's built-in Battery Saver which, in my case, did manage to extract a little more juice by tweaking around the background processes and other settings.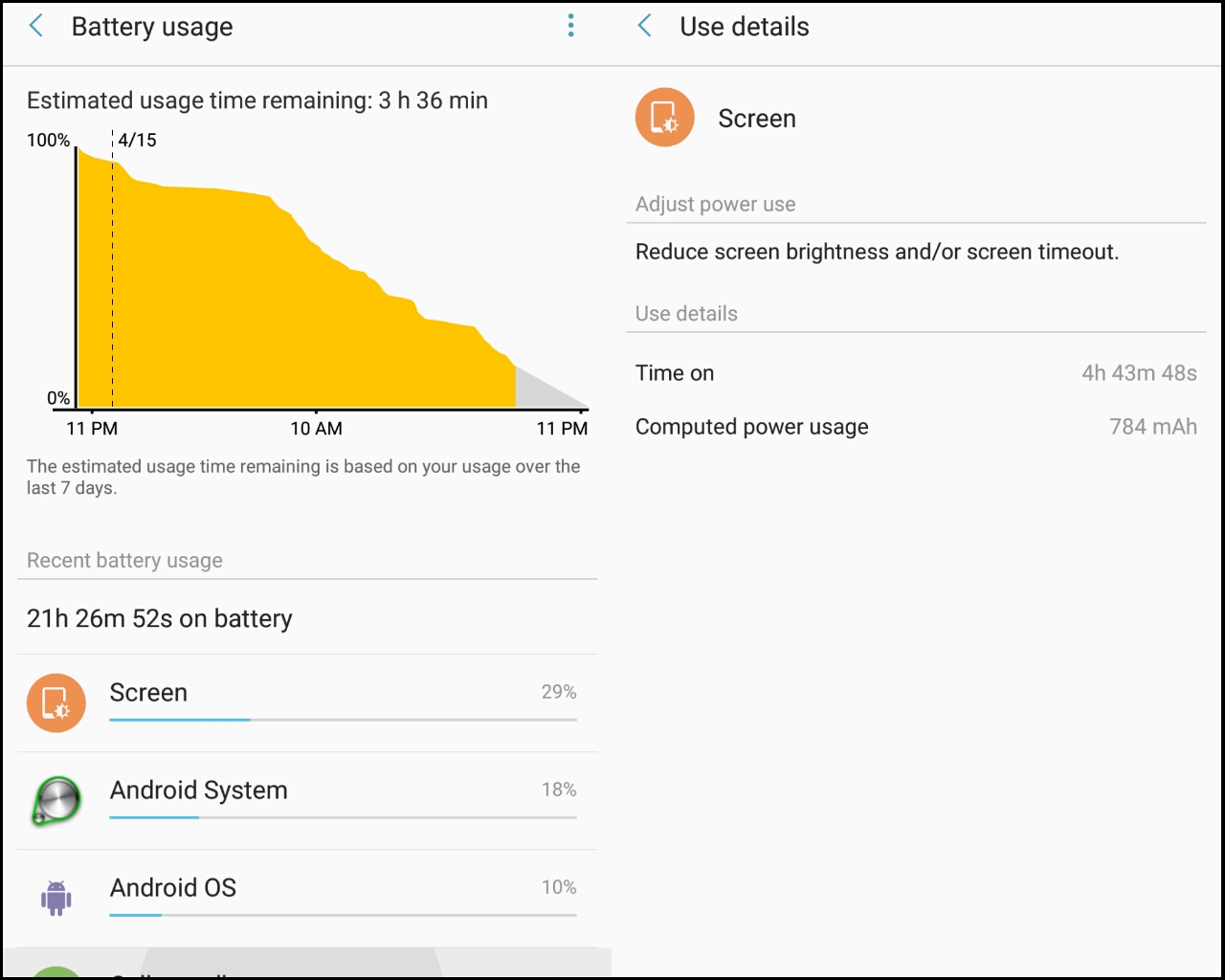 What didn't we like in Samsung Galaxy C9 Pro?
While Samsung did a commendable job of shrinking the overall size of the device, the C9 Pro is still a huge smartphone. It took me more than a couple of days to get settled with such big form factor even though I was coming from the OnePlus 3T. So if you have small hands, be careful before you go for this device.
Another area where Samsung kind of jumps in both the pools is the User Interface. While there are people who like having a bunch of customizations pre-bundled with their smartphone, there are users, like me, who like to keep it simple. And if you fall in my list of users than you might not get over with the fact that how heavy is Samsung's skin. Although it didn't pose any issues (long-term usage still to be tested), this Android Skin is one of the heaviest skins in the market. As a result, you only get 51.5 GB of the total 64GB for your apps, music, photos etc. The reason behind this is also Bloatware. Samsung has been long criticised for packing apps which are already there by Google and as an Android device, you need to have certain Google Apps pre-installed. So, we have two apps for the Internet, two apps for email etc. and of course, S-Voice which has probably been never used by anyone. Not only this, you get the whole folder of Microsoft Apps pre-installed along with the usual such as Facebook also eating up your crucial space. Yes, Samsung has managed to bring down the number of apps but it is nowhere there with Stock Android.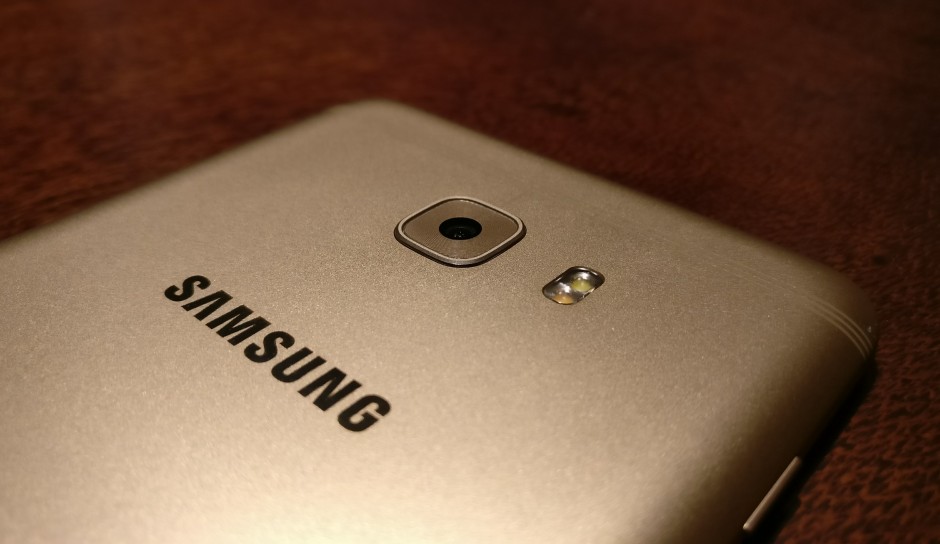 Now, this might come as a shocker for a lot of people but the camera on the Galaxy C9 Pro doesn't justify the price. Yes, I might be going too hard here but when you pay Rs 36,900, you expect a flagship like a camera performance. Starting with the specifications, the Galaxy C9 Pro sports a 16-megapixel camera at the back with f/1.9 phase detection autofocus (PDAF), dual (tones) LED flash. At the front, we get another 16-megapixel camera with f/1.9 aperture. Both the cameras can record in Full HD (1080p) only. For the camera software, you get a Pro mode, Night mode, HDR, Continous Shot and a Food mode. We also get a bunch of filters swiping from the right.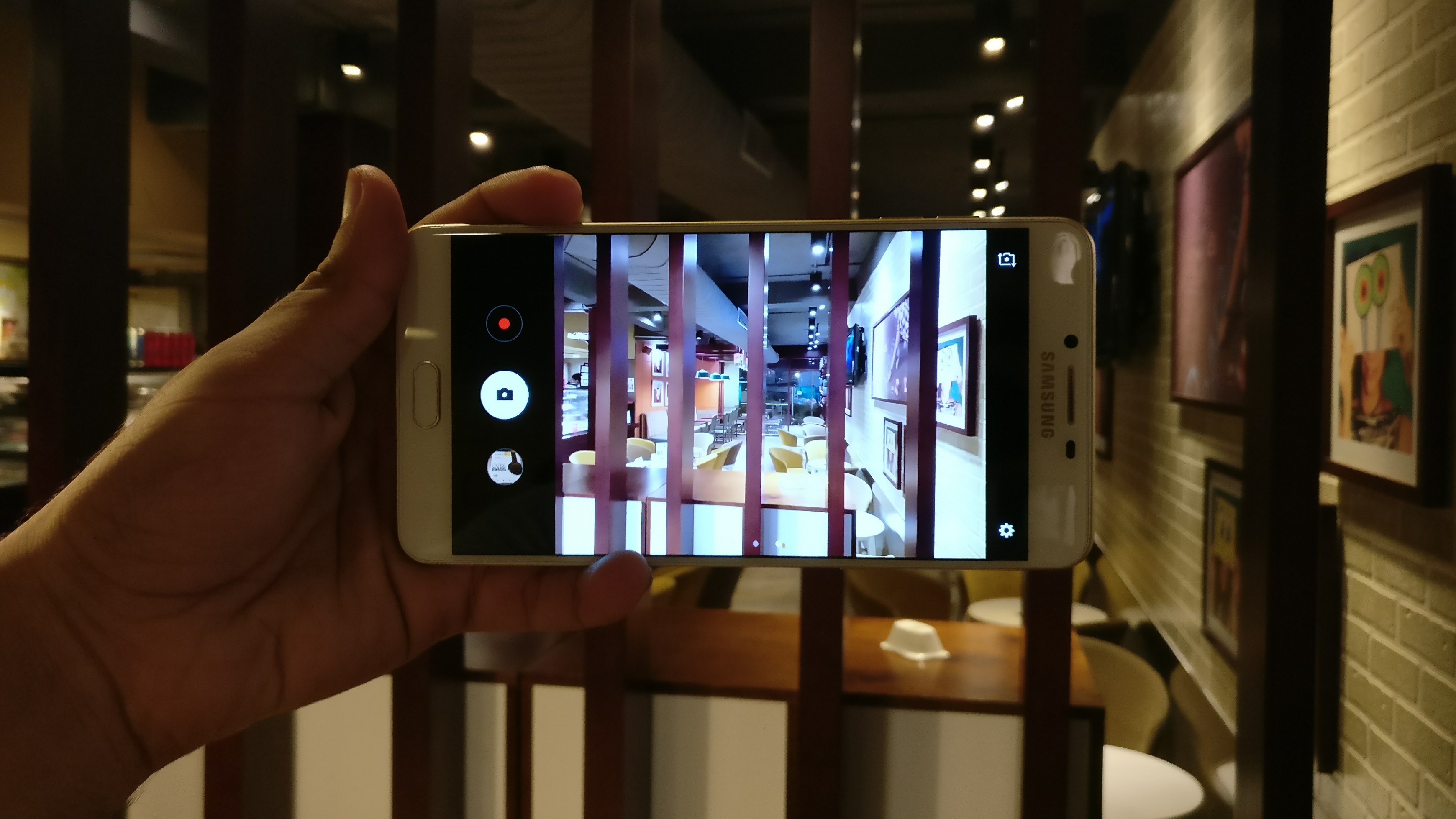 For the performance, Samsung has gone with an aggressive post image processing. You will notice the final image a lot different from the preview you get in the viewfinder. Overall, the camera on the Galaxy C9 Pro is inconsistent. In daylight conditions, you might get some really good shots but then there are times when the Galaxy C9 Pro pulls out artificial colours (not natural) to enhance the overall quality. Sometimes it looks like as if you have applied a filter on top. Apart from that, you get a decent amount of sharpening and the dynamic range is average at best. When moving to low-light, the camera struggles even further. Not only the images shot in low-light conditions lack detail, they also bring in a lot of noise deteriorating the overall quality of the image.The HDR mode does help but that is also a tad more aggressive, in my opinion. The front 16-megapixel, on the other hand, did a relatively good job. The colours were accurate, most of the time, and the images come out to really sharp and accurate in terms of detailing as well. However, low-light selfies tend to struggle just as it was with the rear camera. Don't get me wrong, the Galaxy C9 Pro will do most of your photography just right but if you are buying your smartphone for the camera, put in a little more money and get a Samsung Galaxy S7.
Samsung Galaxy C9 Pro Camera Samples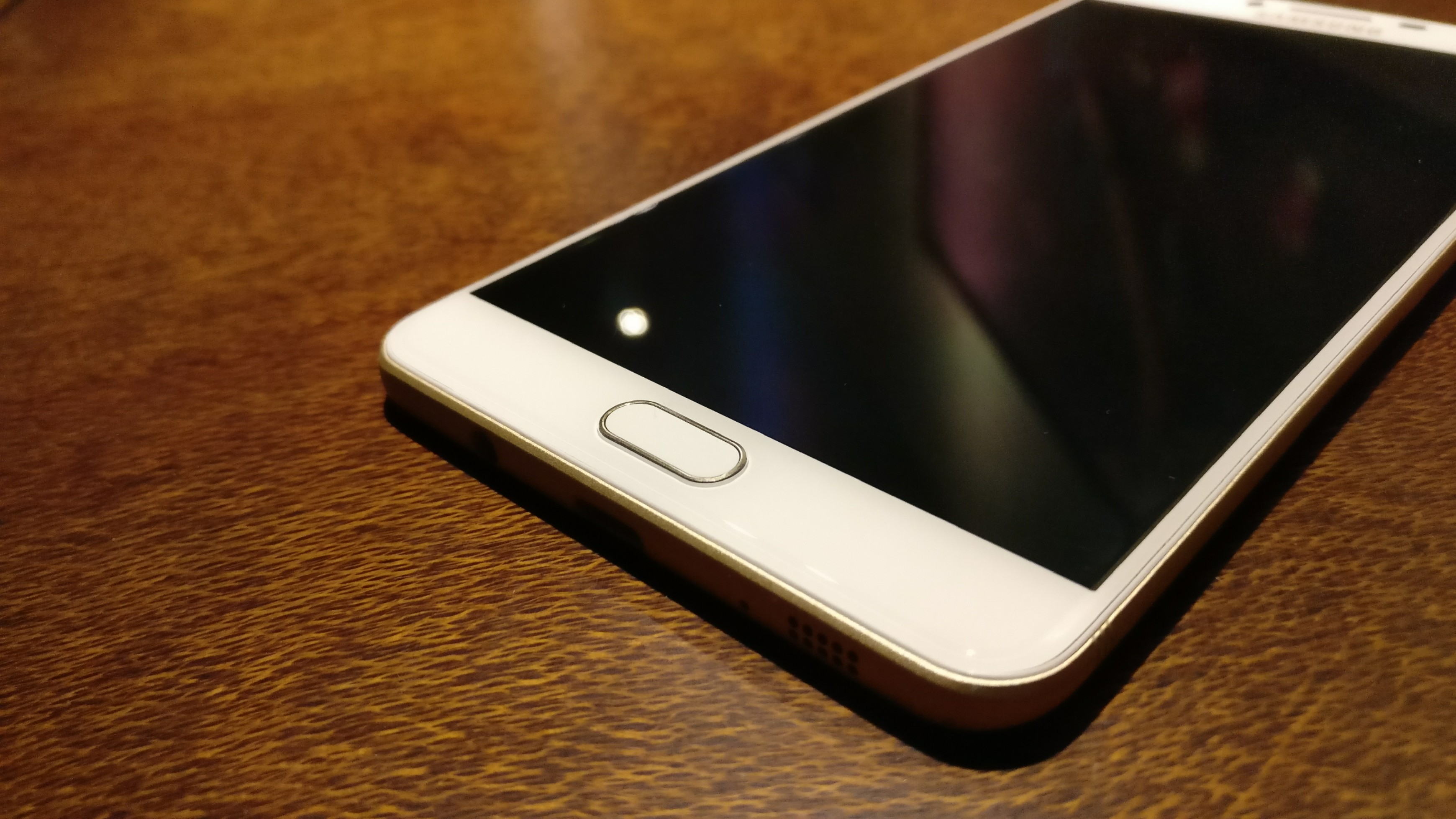 There were a couple of other issues during my usage, of which one is the fingerprint scanner. Samsung Galaxy C9 Pro sports a fingerprint scanner at the front embedded on the home button and it is highly inaccurate. It is so inaccurate that there came a time when I simply went in for a pattern unlock avoiding the fingerprint scanner altogether. Another minor bug, which I noticed was with the software. Irrespective of my preference of mobile network (3G/4G), the device would always show me a 4G symbol in the status bar although the internet speed would still fall in the 3G category.
Apart from this, the Galaxy C9 Pro comes with Wi-Fi 802.11 b/g/n/ac, Bluetooth v4.2, GPS, NFC, USB Type-C for connectivity and an accelerometer, proximity sensor, ambient light sensor etc.
As final thoughts, Samsung Galaxy C9 Pro is a great phablet if you are looking to buy one but if not, then you might have a little bit of researching to do here. OnePlus 3T, for example, comes with a much better processor, a decent camera, and moreover, a stock android experience for a price of Rs 29,999. On the other hand, the recently launched Oppo F3 Plus, priced at Rs 30,990 might be a considerable option but not when you are brand conscious.