Nowadays everybody is concerned about the global warming and "Go Green" is the mantra everyone is trying to imbibe. Even Disney Interactive Studios the makers of Temple Run Oz seems to be treading the same path, as they have incorporated lot of greenery, forests, in their gaming app which was launched yesterday.
After playing 'Temple Run: Oz', we felt that apart from adding lot of new content, it has also borrowed some of the scenario and gaming elements from both Temple Run Brave and Temple run 2.
Temple Run Oz is inspired form the upcoming Disney movie, The Great and Powerful Oz. In the game you play as Oz and your main objective is to avoid flying Baboon (in earlier version it was Gorilla) and obstacles and cover as much distance – non-stop and running. You can collect coins, gems and keys in between.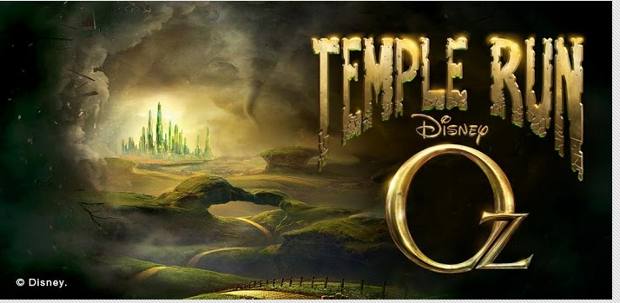 Like previous version, the game play of Temple Run Oz involves swiping to jump, turn, and slide to overcome the obstacles and tilt to move Oz from side to side to collect coins or avoid obstacles.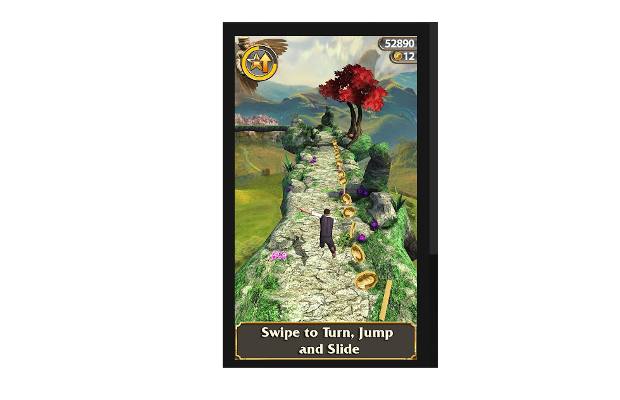 In Temple Run Oz, the new background scenery will definitely be distracting you when are overcoming obstacles, some of which are fixed and other pop during the course of the game, and that's the beauty of this game. It has maintained the gameplay as that of Temple Run Brave and temple Run 2 but added a new twist to the visuals.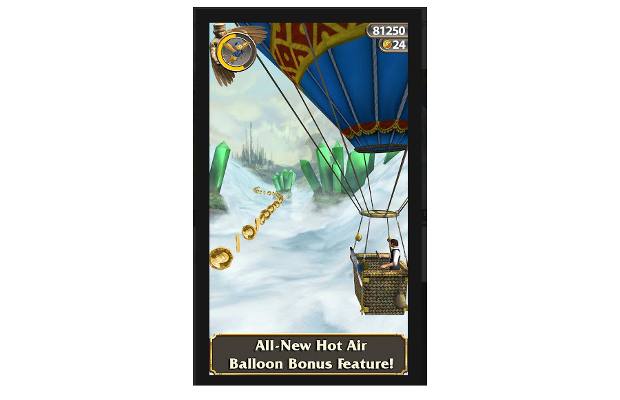 Also, while playing the game you will hear score of The Great and Powerful Oz movies in the background and as its predecessor games, graphics are smooth and catchy in Temple Run Oz.
When you start the game your journey start in a forest scenario with a flying Baboon following you and after clearing the hurdles, which you will come across while running, you will come across hot air balloon pass in front of your path, and if you run in the direction of the balloon, you'll be able to enjoy a balloon ride. You have to leap to catch the balloon!
Once inside the balloon you have to tilt around to avoid obstacles (crystals) and collect coins. Balloon journey is not very long but it will definitely help is breaking the monotony of the running in the jungle.
While playing the game you can opt for weekly or legendary Challenges from the Menu section for exploring new gameplay.
Currently only paid version Temple run Oz is available on Apple's App Store and Google Play for around Rs 55.
Even though the app isn't free, people who liked the older version of the game will love this endless running game will not repent their buying decision.