Nokia usually had regular headsets that could work with all phones. Lately, though, the company has partnered with Monster to work on stylish headphones specially meant for smartphones. The Nokia Purity stereo headset WH-920 by Monster is an in-ear device that comes with modern styling and a larger than life case. We managed to get our hands on a Purity stereo headset and took a closer look at it.
Nokia's focus has slowly yet gradually shifted to providing better and top class accessories for smartphones. A lot of attention is given to the trends and expectations of consumers, while designing the accessories, which appear simply as a pair of earphones.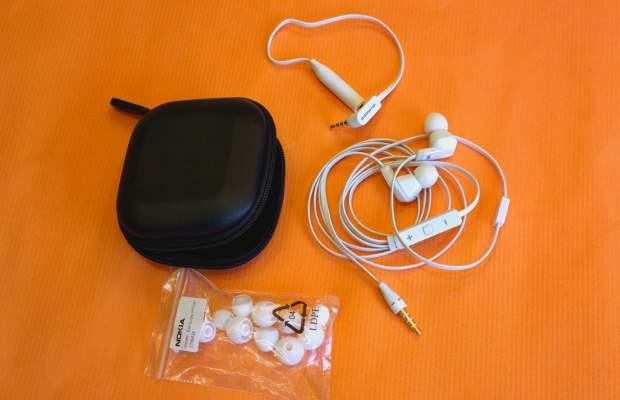 The Nokia Purity stereo headset by Monster was the joint effort of both Monster audio engineers and Nokia hardware engineers working together. While the audio technology part is taken care of by Monster, the design seems to be heavily inspired by Nokia's exciting line of products.
Design and packaging
Nokia has been pretty generous about the packaging of its accessories. Even the smallest Bluetooth headset has a bigger case. The Nokia Purity stereo headset comes in a box that is as big as the one used for the mobile phone. Inside the box is a Hard Shell carrying case, a Nokia AV adaptor, five pairs of different sized earbuds and a 12 month warranty card. Now, this is important because most accessories come with 6 month warranty, but since this is a special one it gets more support.
The Nokia Purity stereo headset by Monster comes in four colours – black, white, fuchsia and cyan. This Purity stereo headset comes with a microphone on the left side of the earplug cord. The flexible Y design meets at a point, connecting to a remote control with + and – volume control options and a clickable button in the center.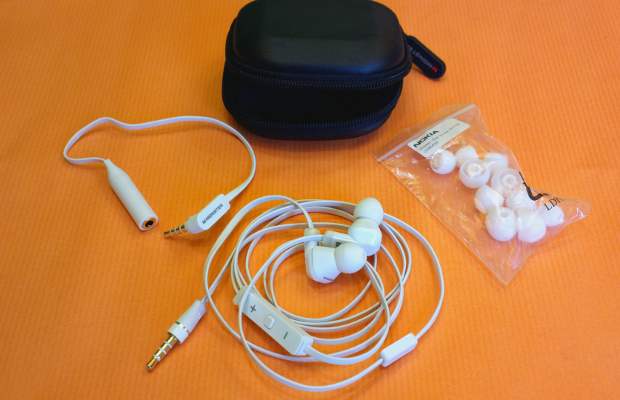 Nokia decided to use Monster's thin flat cable design and is claimed to be tangle resistant. On checking, the earphones do get tangled, but take much less time to untangle. The earplug shells are square with rounded corners and are clamped with a strip of plastic that carries the Monster logo on the outside and L/R marking on the inside. The rubber material used for the cable is oxygen free and seems to be of good quality, instead of being cheap and shiny.
The Nokia AV adapter is to be used while using the headphone with mobile phones that don't support it directly. What surprised us was that the Nokia 808 PureView did not support the Purity stereo headset out of the box and we had to use the Nokia AV adapter. The downside of using the AV adapter is that the mic and remote control become unusable.
PlayBack and comfort
The Purity stereo earphones work great while you're sitting or lying down. This pair is really not recommended for those who work out in the gym or wish to carry it for a jog. Despite the earphones being in-ear, one has to keep pushing them into the ear. Now, while you are working out on a treadmill or are out for jog, these earplugs will keep slipping out of your ears. Though Nokia has used the lightest possible material for the mic and remote panel, both add up to the milligrams of weight and eventually pull out the earplug shells.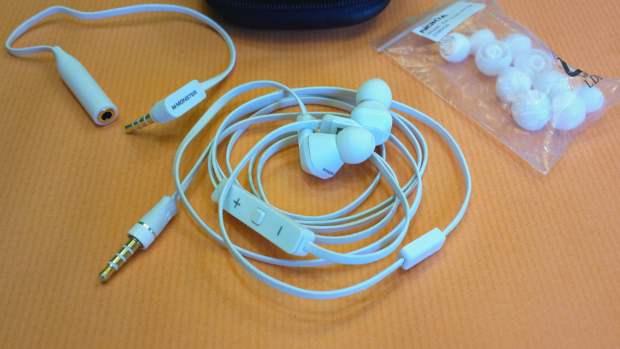 The remote control at the center works flawlessly with several compatible devices. Even on an Android based smartphone, controlling volume, and pausing the song by tapping the middle button on the remote is absolutely instantaneous. The earplug shell is constructed with fairly strong plastic, which doesn't get scratched or cracked even if the pair falls from a height of up to six feet. We have noticed cheap quality earplugs getting cracked or even splitting open if dropped from a reasonable height, mostly due to poor quality industrial adhesive.
Audio experience
Purity stereo headset WH-920 steps out of the crowd of regular headsets as soon as you start playing a song of your choice. Purity WH-920 offers fair sound quality at mid-range volume and delivers warmer bass. Thankfully, there is no boom-boom of the bass in the ear canals to cause fatigue and pain. At higher volumes, the bass takes centre-stage and pushes the treble behind a bit. Clearly, this pair of Purity richness is meant for bass lovers who love to listen to rock and pop music. Such folks will be rewarded with deep and rich bass.
Even watching movies or TV shows is a pleasant experience as long as there are no heavy bass songs involved. However, we noted that the headphone's feedback is different from device to device since one had a really good audio chip with optimized driver (Nexus S) while the other had just an audio chip. So the bottomline is that mobile phones with audio chips and audio drivers supporting great HD quality will certainly provide better audio feedback with the Purity stereo headset.
ControlTalk Universal is the on-cable remote on the device that turns the bass-influenced pair of headphones into a headset delivering clear sound quality.
Final words
The fancy and chic looking Nokia Purity stereo headset WH-920 by Monster costs Rs 4,990, inclusive of the bundled carrying case and AV adapter. Indeed, the headphones are a bit costly on the pocket, especially for those who splurge a lot on smartphones. The Klipsch Image S4 (S4a for Android, S4i for iOS) pair of earphones win hands down in almost all departments-quality and performance, with due respect to price.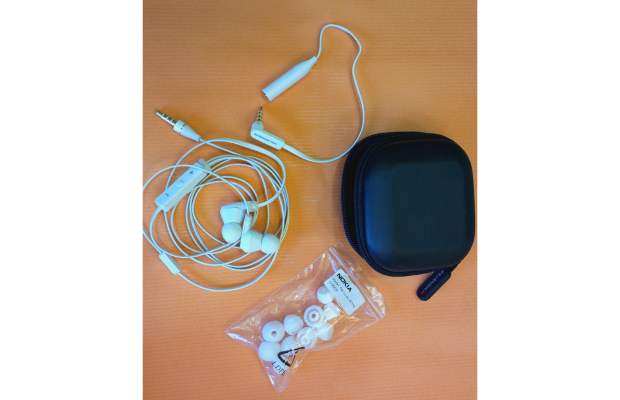 Nokia Purity stereo headset WH-920 by Monster is targeted at the young crowd with the latest smartphones, who are seeking great bass feedback from their handheld. With crisp mids and decent soundstage, this Purity family of headphones does step ahead of the line-up. This pair is strictly for bass lovers. Do note that the Nokia Purity stereo headset pair has been designed and engineered especially for mobile phones, hence do not expect phenomenal output with computers.