Gloves date back to the thirteenth century when it was primarily used by females as a clothing accessory and mostly as a fashion statement. With changing times, gloves are now used to protect hands from cold, chemicals, dirt and for many other applications.
But with technology evolving at a faster pace, gloves became like a roadblock, especially with the capacitive touchscreen based devices such as tablet and smartphones. These devices function upon being touched by bare skin as our skin emits a very small electrical current which is identified by the capacitive touchscreens that in turn prompts the device to perform the desired action. But gloves, since they are non-conductive by nature, they hindered their usage with capacitive touchscreen based devices.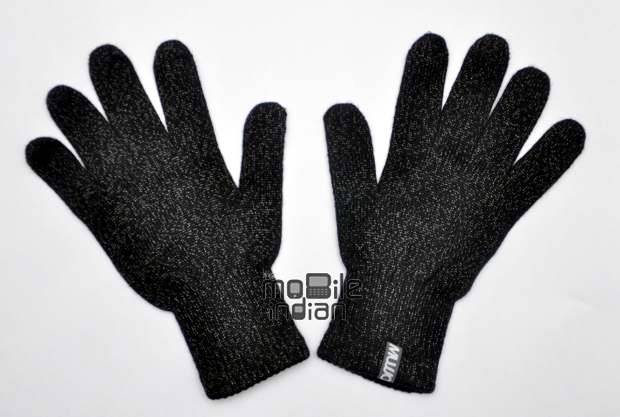 Mujjo, a Dutch-based brand associated with manufacturing of gloves for capacitive touchscreen based devices, has announced its entry in to the Indian market as well. With this, the brand aims at launching its products for Indian customers in the coming few days. The capacitive gloves which are manufactured by Mujjo allow users to operate capacitive touchscreen based devices without having the need to expose their hands in the cold weather.
Mujjo gloves are very simple looking gloves, made up of black Acrylic wool which makes it possible to pair these up with any form of clothing and can be worn by anyone, man or a woman. The gloves come in three main sizes – small, medium and large making it available for people with bigger palms as well. The feel of the gloves is soft and comfortable and you can easily wear them for a whole day without any discomfort.
Although Mujjo gloves are made up of wool but the treads are thin and are woven closer, making them perfect tools to ward off cold while making them usable for typing on capacitive touchscreen based device which is not possible with many other gloves. Since Mujjo gloves are very thin, it enables easy handling (griping) of devices.
###PAGE###
The Technology behind
Capacitive touchscreens work on the principle of electrical conductivity. Since our body is a good conductor of electricity, every time user touches a capacitive screen with bare hands, a small electrical charge is sent to the area (from our body) touched on the device. This electrical charge allows the capacitive touchscreen to sense the location of the touch and initiate an action. And this is exactly the reason why capacitive touchscreen based devices do not respond to regular gloves.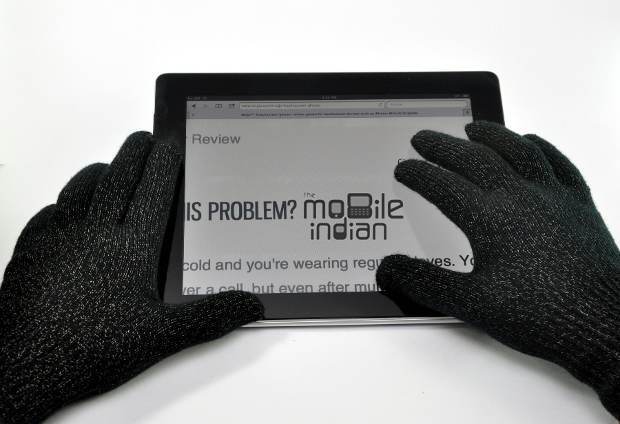 Mujjo touchscreen gloves use special wool which has very thin strands of silver wire weaved in to the glove allowing the current right from the fingertips of our hands to travel to the touchscreen allowing it to sense and convert the touch in to and equal action. The reason for using silver is also very simple as silver reacts with very few elements that we use in our daily lives and can thus be washed like our other clothes as well.
Benefits
The benefits of the Mujjo capacitive gloves are many and that is the reason they win a straight battle with many other capacitive touchscreen gloves available in the market now-a-days.
First, the gloves are made throughout with the same silver blended wool making the whole glove capacitive touchscreen friendly therefore users can also use these gloves on devices which support multi point touch. Therefore, devices that feature ten point or 6 point capacitive touch sensing can also be used up to their full potential with these gloves.
Secondly, there are many other products presently in the market which have copper blended wool and have just about two to three capacitive friendly fingertips. Also due to use of copper in construction which easily reacts with water and detergent, the life of these gloves is less.
The Experience
We used the Mujjo gloves for more than a month and during that time we tested these gloves in a variety of temperature environments and with a variety of devices as well. The gloves, to begin with, are really very comfortable and warm and live up to their purpose very well. The gloves were used on multiple devices such as Samsung Galaxy Tab, Motorola Milestone, Apple iPad, and Apple iPod.
All the devices promptly acted to the inputs, without any second tries or failed attempts. However with smaller screens, you might not get that pin point accuracy but you can now use your nails for that while wearing gloves which do not work otherwise.
###PAGE###
The Verdict
The Mujjo capacitive touchscreen gloves with a price tag or Rs 1875 per pair (including international shipping and delivery charges). The price might sting most users but for those who want to protect their hands from cold and understand the functionality of this product, this price tag is not much. Though other good pair of gloves for capacitive screens are available in the market for just around Rs 500, but Mujjo gloves offer superb capacitive device functionality.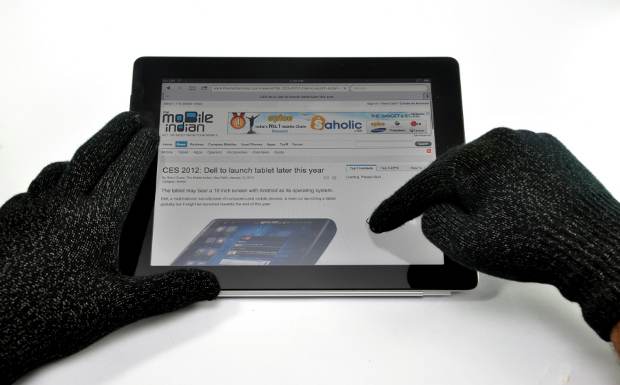 A decent capacitive stylus will cost you another Rs 500 along with cheap gloves but will miss out on the multi touch functionality for which capacitive touchscreen are loved for.
Ultimately, the Mujjo gloves justify their price and offer far better functionality than cheap Chinese products. So if you love your devices and want to utilise the capacitive touchscreen functionality without feeling the cold this winter, this investment will not hurt you even a little bit.