Classic games have a charm of their own. No matter how advanced mobile games have now become, people want to play the classic games they played on their PCs when they were teenagers.
Developers are now bringing some classic games to the Android platform like Sonic the Hedgehog, Pacman etc. Among those names there is Prince of Persia, which has been very popular for decades. It's first version was not that successful on Android. Now, Ubisoft has released the second version of the game on Android, which is known as Prince of Persia: Shadow and Flame. The original Prince of Persia: Shadow and Flame platform game was released way back in 1993. Of course, the new Android version has improved challenges and graphics.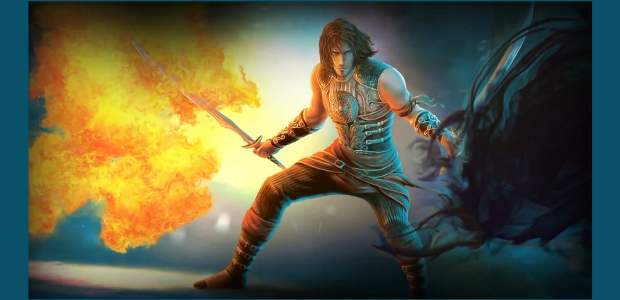 Set after the events of Prince of Persia Classic, 'Prince of Persia The Shadow and the Flame' continues the saga of the wanderer who was born a prince. Now he must embark on an epic journey in search of his past that will redefine his future!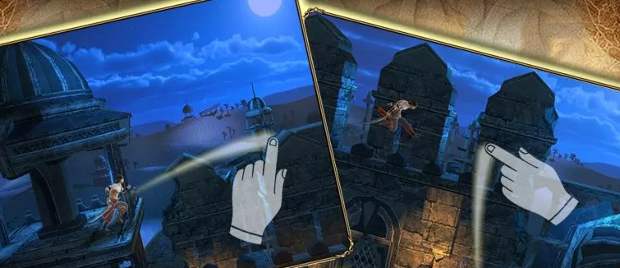 It has a story mode, but there is a world map as well through which you can replay any level. But first you have to finish all the levels.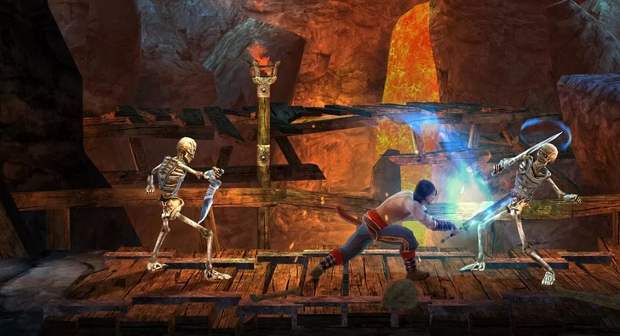 The game has 14 levels in total and five different environments. Like the original game, you will find some traditional roadblocks, and in addition, new enemies await you in the game including floating skulls, skeletons and, of course, guards. Besides, in the game you have to sometimes fight with multiple enemies at once. The combat system has also been tweaked and will test your skills.
Same as the original game, here too the character runs, jumps, climbs and docks while avoiding obstacles to arrive at the destination. The beauty of this game is the puzzle. As in the original game, you have to find your route carefully, else you may die in a trap or fall from a wall. There are treasures and potions all along, which you have to discover, overcoming difficulties. There are different swords as well as fighting combos. You can spend some coins to buy swords and combos.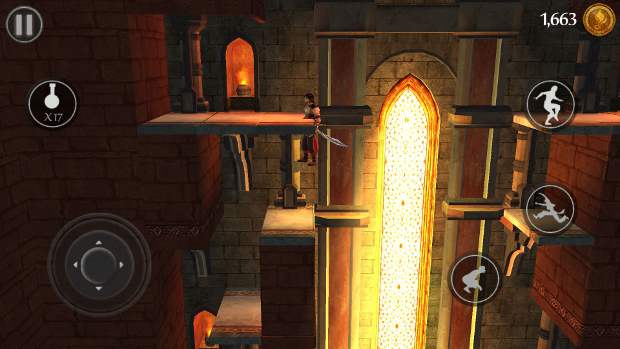 There are several Achievements in the game as well like blood on your hands (which you get upon defeating three palace guards); The great escape etc, which you can share on Facebook. You can also log on to Facebook to check the leaderboard.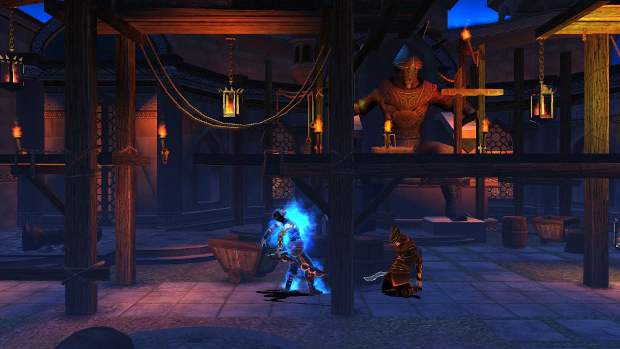 Moreover, you can choose gesture based touch controls or a virtual joystick to play the game. However, the controls feel a bit erratic, which will make you feel dejected in some situations where you have to cross multiple roadblocks in a stipulated time. Also, once while fighting multiple enemies, the touch based movement control just did not respond.
There are some bugs in the game as well. In one instance, the character just stuck mid way while climbing and I could not proceed further after that. Finally, I had to exit the game to start afresh (see the picture). In another instance, the health of the character just stuck at zero despite my repeated efforts to regenerate health.
Also, there is a time challenge in the game: every time you finish a level you can see the time you have taken to complete it and the time you should have taken. Also, the statistics will tell you how much treasure you have managed to explore.
Conclusion
Prince of Persia: The Shadow and the Flame managed to carry the charm of its older version well without tinkering much with its DNA, which is a combination of puzzle and action. The newly introduced controls are good but the bugs should be fixed as soon as possible. Developers should also resolve the problems faced during gameplay as I cited above. The music and the environments are well chosen and the difficulty is also standard – not too difficult, nor that easy. Its ending is quite decent.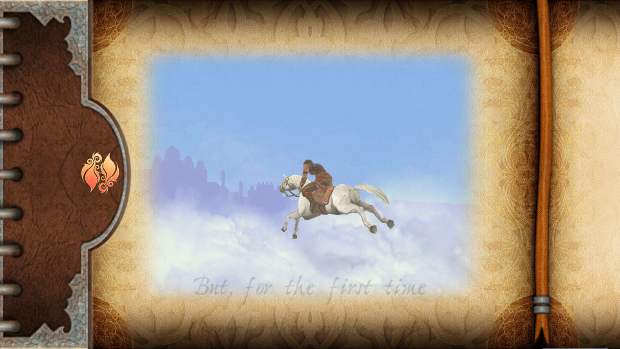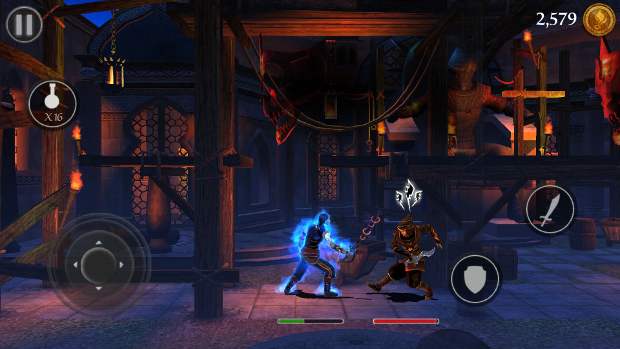 All in all Prince of Persia The Shadow and the Flame is a good game that you would love and can repeatedly play, even if you finish it once or twice. Though its Rs 199 price tag would seem a bit too much but its 41 MB size and graphics would not put much pressure on your mobile's storage or processing capability.