Almost all smartphones and tablets these days come with a wired headset, while a few come with a headphone as well. However, only a few costlier ones have a decent headset/headphone. None, though, come with a Bluetooth headset, which is mostly a useful option. This is where Plantronics comes into the picture.
Plantronics has a decent history of making good headsets, including Bluetooth ones. It has recently also launched an innovative product called BackBeat Go 2 – a Bluetooth headset which comes with a pouch like power bank.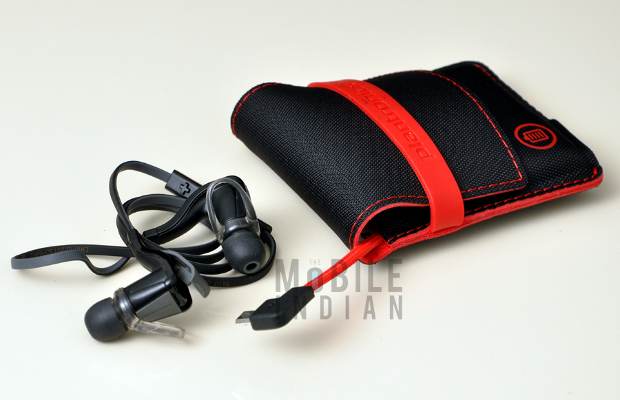 As The Mobile Indian had earlier reported, the Plantronics BackBeat Go 2 is available in black and white colours for Rs 4,990 but for the pouch, you have to shell out Rs 1,000 more.
Now everyone would agree on one fact and that is, to get high quality music, they have to shell out plenty of bucks, but is the BackBeat Go 2 worth Rs 4,990? We used this headset for around a fortnight and here is what we found.
Design
The BackBeat Go 2 comes with a 22.4 inch cord, which, most importantly, is tangle free. So no matter where you keep the headset, in a clumsy female purse or in your jeans pocket, it won't get tangled. The size of earpiece, like in its predecessor – the BackBeat Go, is a little bit bigger than average earplugs, but it is so light (14 grams) that you won't feel something is hanging from your back. There are three different types of ear tips as well.
Plantronics has provided stabilisers with the headset that work to some extent in keeping the earpiece well in place even while you run. Though the level of comfort may vary I had no issues even while using it for hours together without any pain in my ears.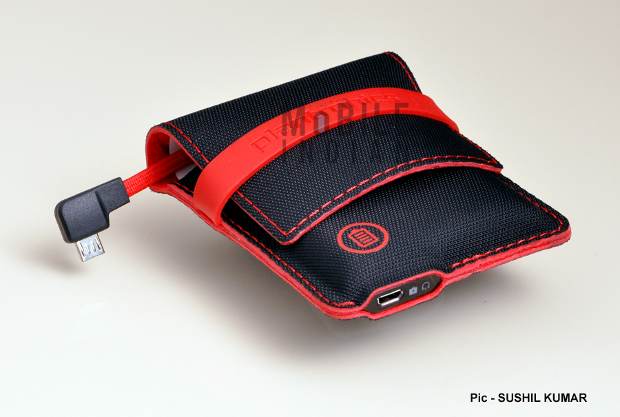 Plantronics has wisely provided a very wide controller, which is close to the right side earplug. The controller has three buttons for volume control and for receiving calls. The buttons are widely placed and that make control very easy even for a first time user, unlike in other Bluetooth headsets where these are squeezed into each another.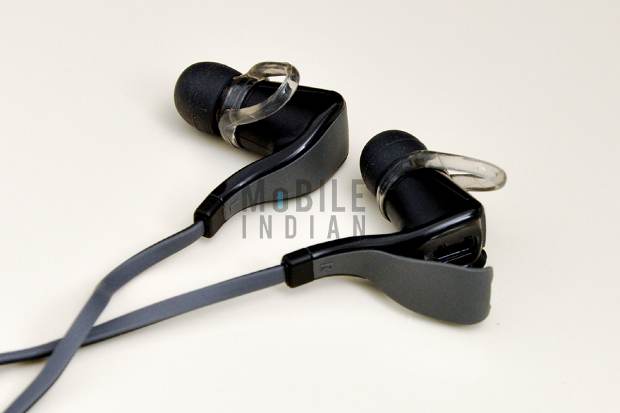 Moreover, the earbuds come with P2i military-grade nano-coating that protects them from moisture, spills and sweat, which would make Go 2 very attractive to gym-goers.
Performance
The Plantronics BackBeat Go 2 can be easily paired with a Bluetooth enabled device – just start the Bluetooth on your device and make it visible. Then press the pause button of the BackBeat Go 2 for 2-3 seconds to pair it. Once paired the Plantronics headset remembers the Bluetooth device and it takes just 1-2 second to connect. However, do not press the button for two long as it may go to set up mode or just power off itself. What's more? It can remember up to eight devices, and that is a very good upgrade from its previous generation that has only a single device memory.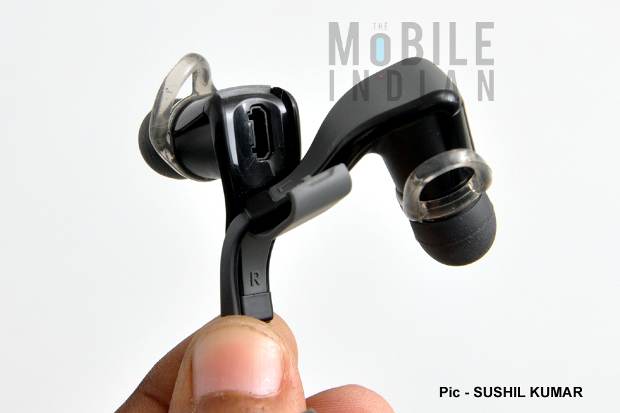 Finally, and most importantly, the sound output of Plantronics BackBeat Go 2: It comes with a third generation 6 mm speaker, an improvement over the first generation 6 mm speaker of the BackBeat Go. It provides clear sound output, highlighting even the faintest sounds of instruments used in songs. Bass level is really good but you have to fit the earpieces well into your ear otherwise you will miss out on it.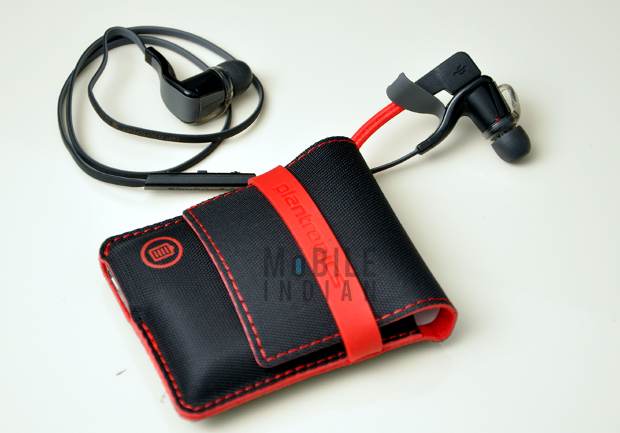 Moreover, the BackBeat Go 2 comes with Digital Signal Processing and full duplex echo cancellation that cancels ambient noise so that you will enjoy a clear conversation with the caller even in buzzing markets. Also, as officially claimed, the BackBeat Go 2 has an operating range of 10 meters; I was even able to use it from around 15 meters away.
Battery
The Plantronics BackBeat Go 2 comes with a micro USB charger. The micro USB charging port is in the right side earplug. There is an LED light on the earplug, which blinks red indicating that it is low on charge. Once charged fully, which takes just around half an hour, the LED light turns blue. Similarly, the charging case also has an LED light indicating its charge level.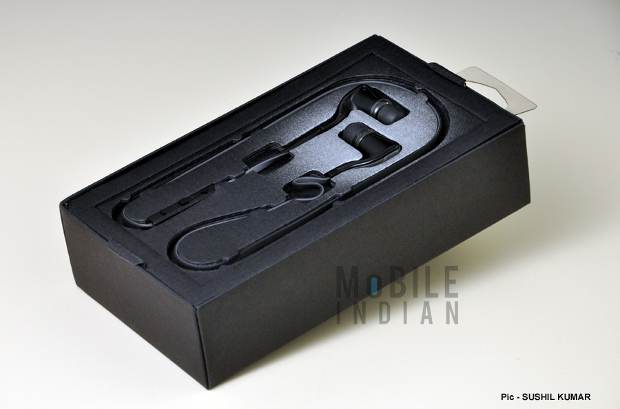 Like the previous generation BackBeat Go, the new Plantronics BackBeat Go 2 provides 4.5 hours of battery life, which is quite disappointing. Plantronics has released a charging case for the BackBeat Go 2 but the case does not come bundled with Bluetooth. To get the charging case you have to shell out Rs 1,000 over Rs 4,990. However, it has DeepSleep hibernation mode that extends its standby time to up to six months so you don't have to worry if you left it uncharged for a month or so.
The Ballistic nylon rechargeable case, if fully charged, claims to provide 10 more hours of talktime. However, you cannot use the case to charge the headset while using it to talk at the same time.
Conclusion
The Plantronics BackBeat Go 2 definitely gives impressive sound output and is one of the best I have used so far in the arena. It is sturdy and is ideal even for clumsy users. It has sweat and waterproof earbuds and a tangle free wire. It can easily be connected to up to 8 devices and control is quite easy too.


However, its battery back-up is on the lower side. One may argue that the Rs 4,990 tag is a bit too high, but you should remember that for peanuts you will only get monkeys. Plantronics should have provided the BackBeat Go 2 with higher battery back up or should have bundled the charging case with it.


Thus, in a nutshell, if you are okay with 4 hours of battery back up, then go for the Plantronics BackBeat Go 2 to enjoy your music, leaving every other worry about the headset's safety at bay.