Today the smartphone market is flooded with handsets take any price segment but a big grudge among buyers is that most of them do not have any key design factor that will make them stand out in the crowd. In short, whether high end or an affordable device, most smartphones look like replicas of one another. Samsung, the No 1 smartphone maker of the world is facing severe criticism for not making a smartphone that "looks different".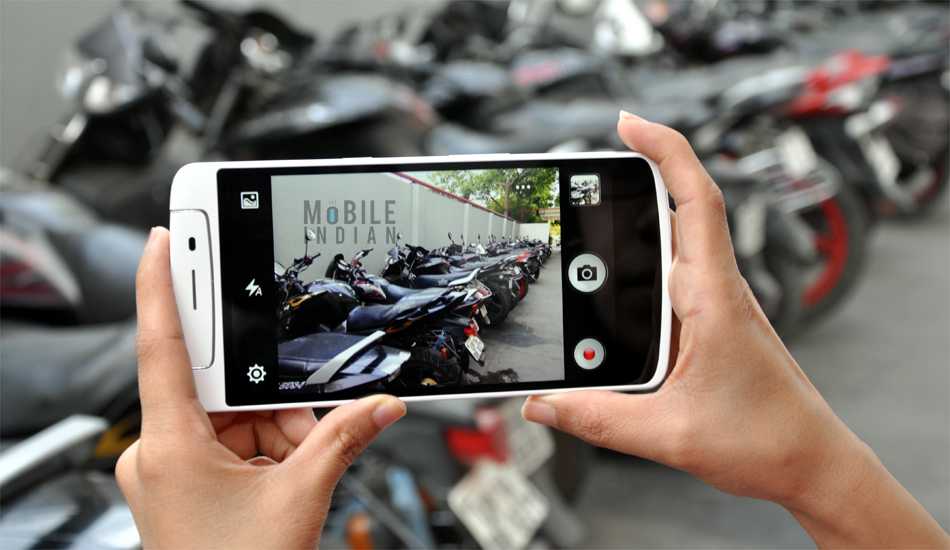 So if you are one of those who want to have a "different" looking device, the Oppo N1 is an ideal one. It comes with an impressive specification
Design
This is one of the USPs (Unique Selling Proposition) of the N1. Its body is made off solid plastic but makes no mistake; the Oppo N1 is quite tough as well. We did drop it once while taking it out from the trouser pocket but it survived the fall with just a scratch in the side panel. Part of this toughness is attributed to the aluminum alloy frame of about a millimeter which also provides a good grip. Moreover, the smooth ceramic finish of N1 also ensures the phone doesn't get dirty with fingerprints. Not only the sides but also the camera and LED flash lights have an aluminum ring surrounding them that adds a touch of glamour to the Oppo N1.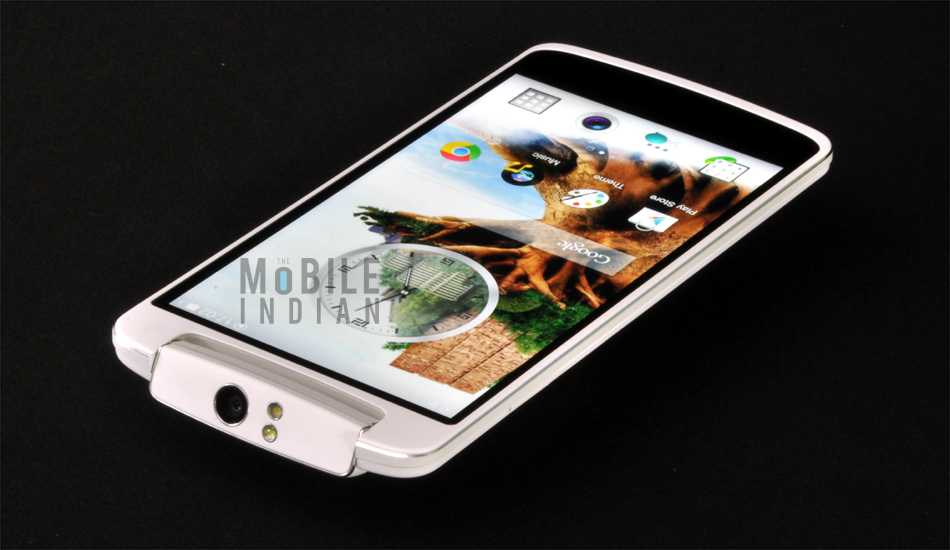 The main design aspect of N1 is its rotating camera module which allows its rear camera to be used as a front camera. This means that using the 13 megapixel rear camera you can make video calls or click selfies. According to Oppo, the rotating camera module can withstand 1 lakh rotations so even if you rotate the camera 40 times a day, it would not create any problem for about seven years. Throughout the review process, of around two weeks, the rotating camera never showed any issues.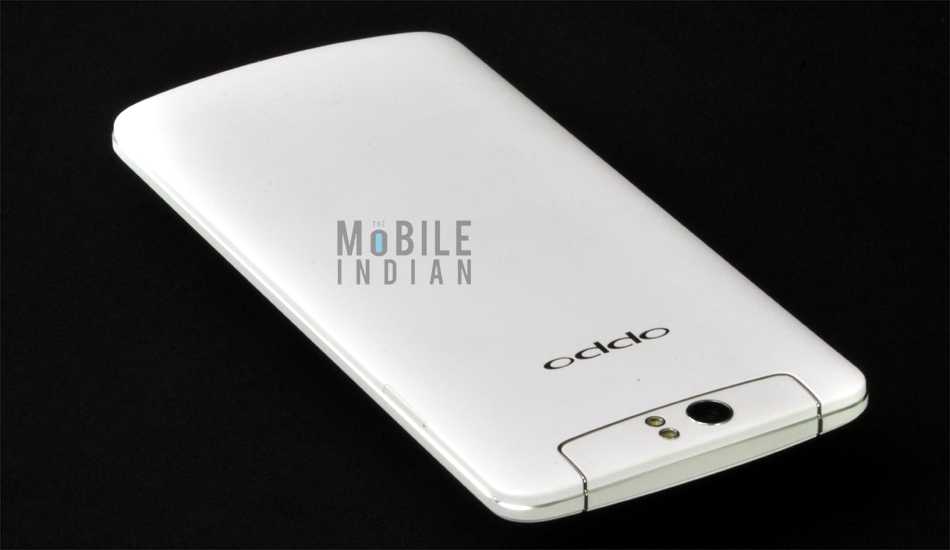 Now coming to the dimensions, the Oppo N1 is definitely huge; its dimension of 170.7 x 82.6 x 9 mm tells the same. But to counter its size issue (operating such huge device in one hand is definitely a problem), Oppo has armed it with O-touch panel. This 12 cm2 rear touch panel on its back panel makes one handed use for the large Oppo N1 screen comfortable and easy. With O-Touch you can scroll, tap, or snap photos – all without your fingers blocking the display. Though initially, it would be difficult for you to operate the O-Touch panel, but with time you will get used to it.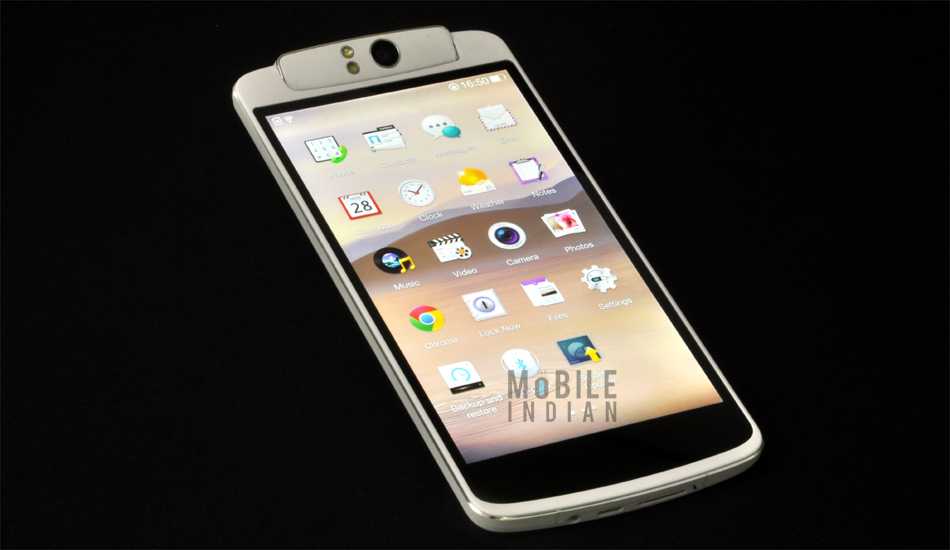 The N1 also comes with an accessory called O-Control. This piece of equipment can be fitted with your key chain and allows one to remotely operate the N1 camera or set of an alarm if you unfortunately misplace the phone from a range of up to 15 meters via Bluetooth. The O-Control itself is a tough hardware as well.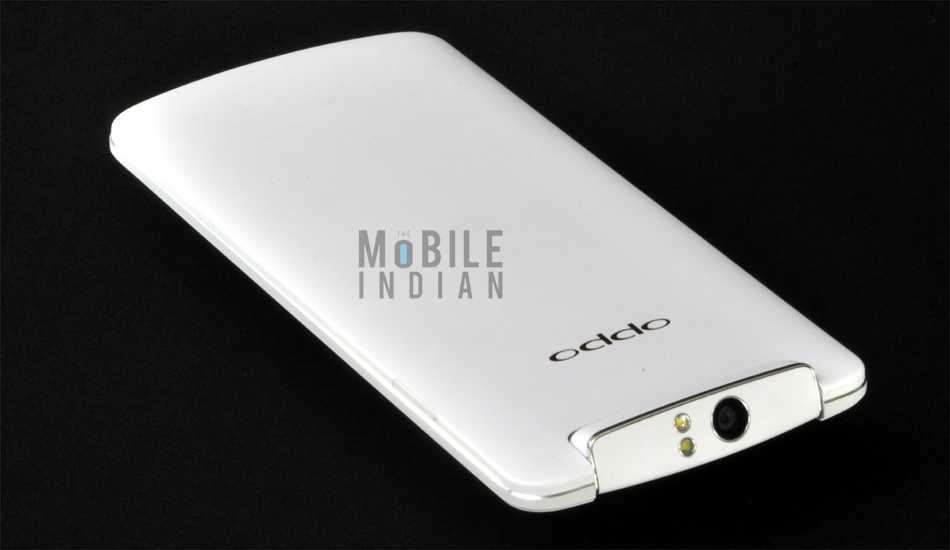 The tagline of Oppo N1 reads, "Return to Innovation". We couldn't disagree with Oppo any less. The Oppo N1 is so different that it turns every head that passes it. It is built to last and designed for ease of use and to impress others.
Rating for design: 10/10
Display
The Oppo N1 comes with a 5.9 inch display with full HD (1920×1080 pixels) resolution which translates to 377 ppi pixel density. This IPS panel has Gorilla Glass 3 protection. The display also supports input from fingertips, gloves and styluses.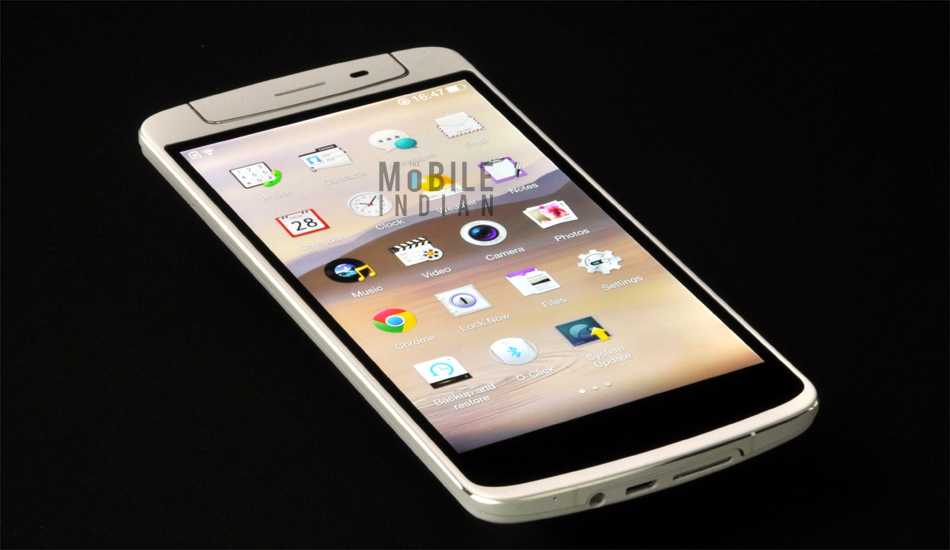 The display is at a lower level than its surrounding bezel that gives it some protection in situations when you place it in table or in other surfaces with the display facing down. Moreover, the Gorilla Glass 3 covering on N1 gives it an excellent protection from scratches. The brightness levels of the display are a bit less than other high end phones but you can operate it outdoors with maximum brightness.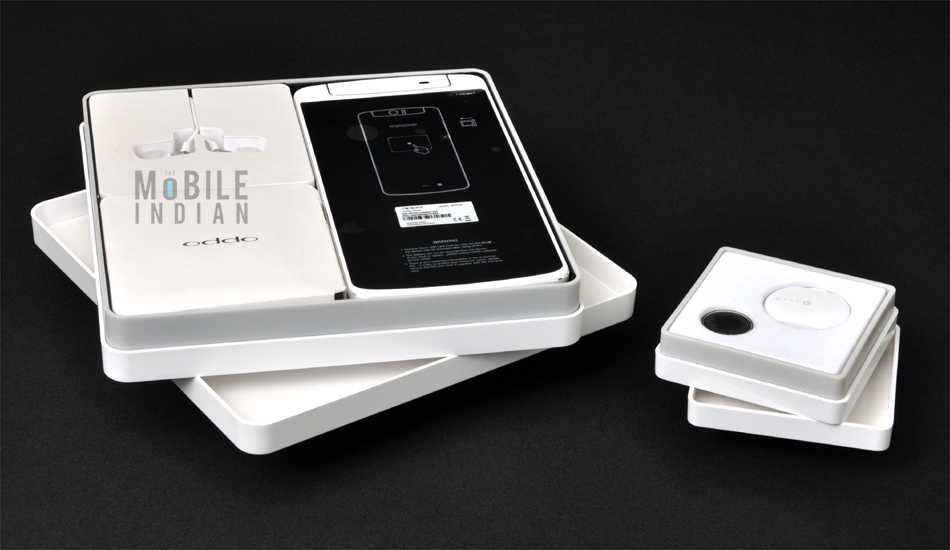 The display is not only huge, but it also manages to reproduce colours exceedingly well. In short, it is one of the best smartphone display we have seen so far.
Rating for display: 9/10
User interface
Another most talked about aspect of Oppo N1 is its user interface. The operating system, named as Color OS, is based on the Android 4.2 Jelly Bean version. The phone has thus access to the Google Play store. Infact, the Color OS is not very different from the traditional Android OS but it has many new features that improve the stock Android version.


To start with, if you pull the notification bar from the right hand side, it will show you quick settings and notifications while when drawn from the left it will lead you to gesture panel where you can draw gestures to open particular tasks.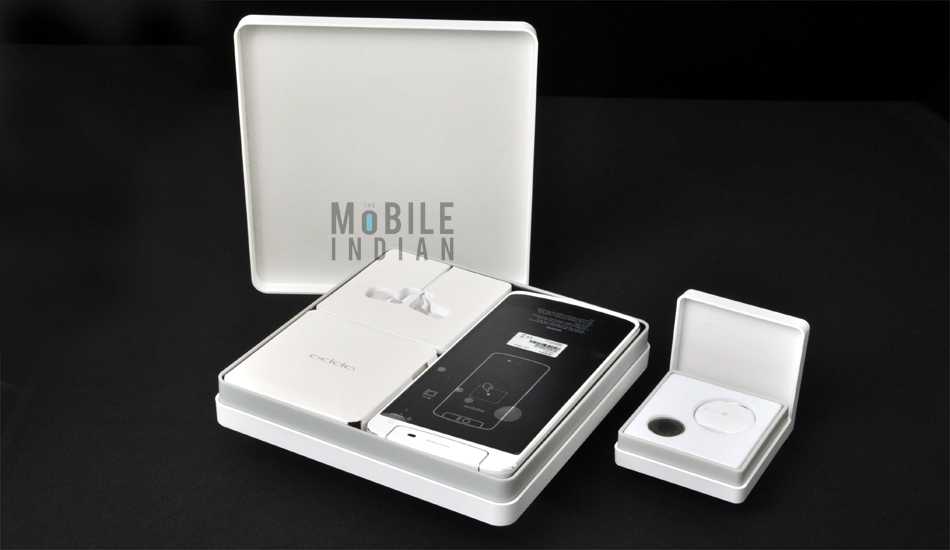 The ranges of gestures are lot different and simpler than what we had so far seeing in many Android phones. In one such gesture input, you just need to switch on the phone and then grasp the screen with four fingers to open the camera. A three finger swipe takes a screenshot. To make a speed dial, you just need to open the notification bar and draw "1". To start music, you just need to swipe on the locked screen itself with two fingers. Also, you need not to switch on the phone to change music. Just make a forward arrow (>) gesture with your finger on the display of the phone; to go to previous track, draw "<". />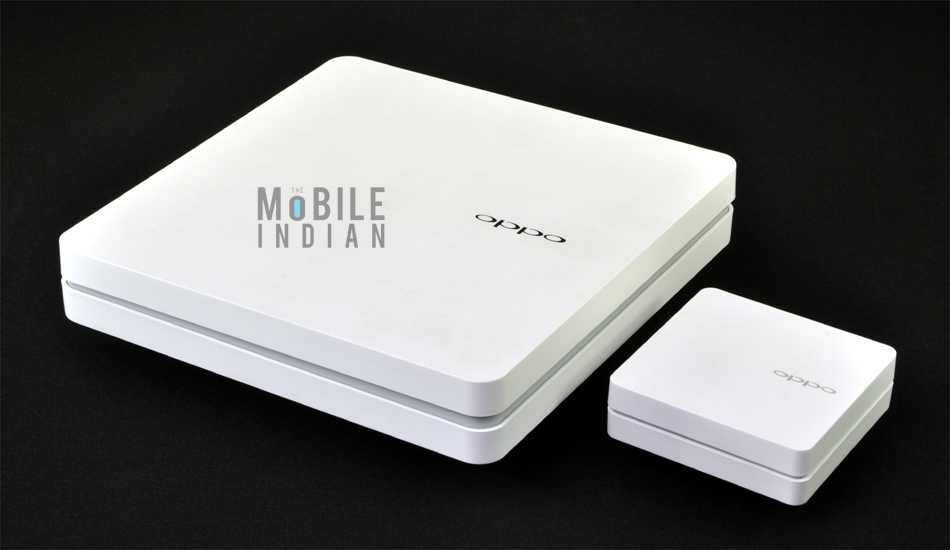 The Oppo N1 has a 'guest mode' as well under which you can hide applications, videos, and photos. The Oppo N1 also allows encrypting any application so that none can access them without your nod. It comes with the usual screen lock mechanisms – slide, pattern, and password. Upon choosing slide method, you can also get to see notifications in the locked screen.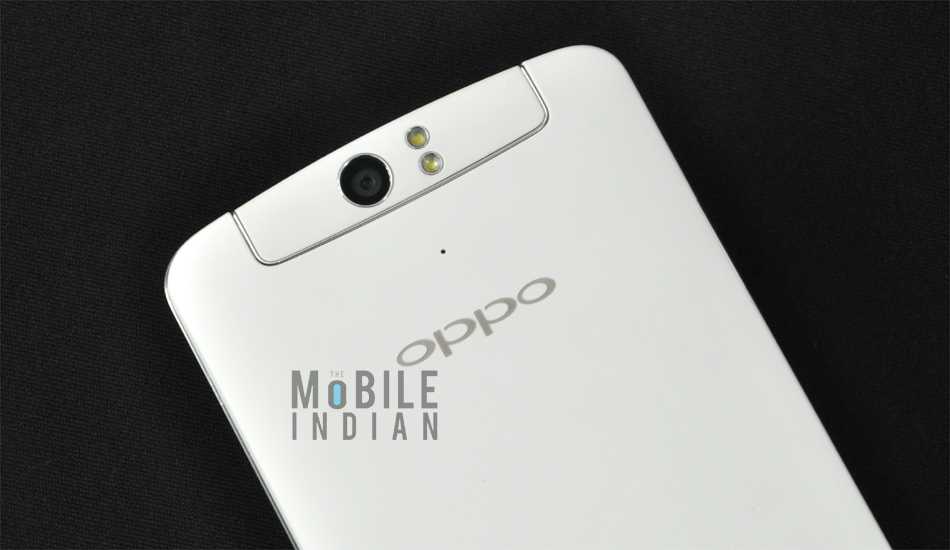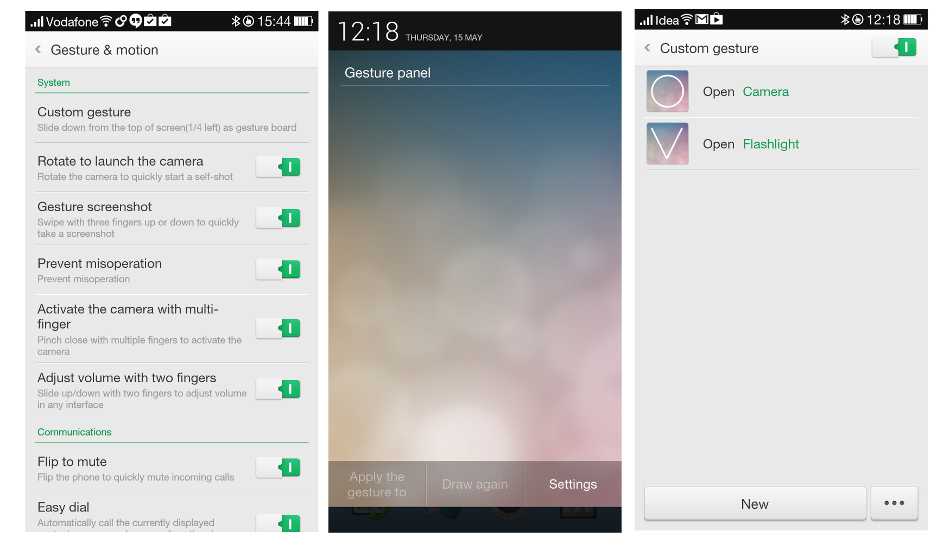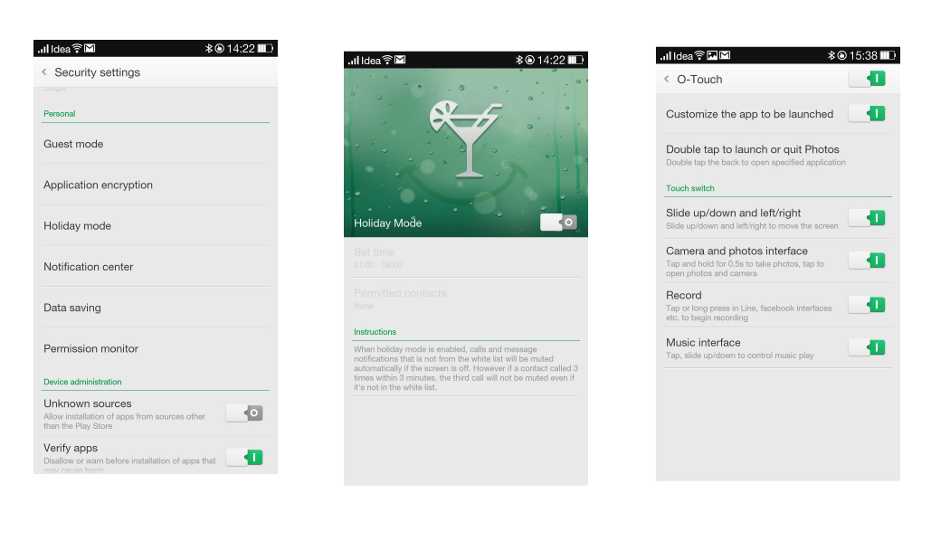 Now let's go talk about the celebrated O-Touch panel. This 12 cm2 rear touch panel on its back panel is meant to control music, photos, and to scroll the screen. In the 5.9 inch display bearing Oppo N1, this is a handy feature but its usages are limited as of now to the above mentioned apps. Also, the response of the O-Touch panel is not that smooth as its display. Hopefully, in future Oppo will include more features to the O-Touch, probably to make it work like a second screen.
Rating for user interface: 9/10
Hardware
The Oppo N1 comes with the last-generation 1.7 GHz Qualcomm Snapdragon 600 quad core processor which is not as powerful as the latest Snapdragon 800 processor. But make no mistake, the Oppo N1 offers an outstanding performance thanks to the Adreno 320 GPU and 2 GB RAM. Owing to the high-end hardware, we had never faced any issues while multi-tasking or playing high end games on the N1.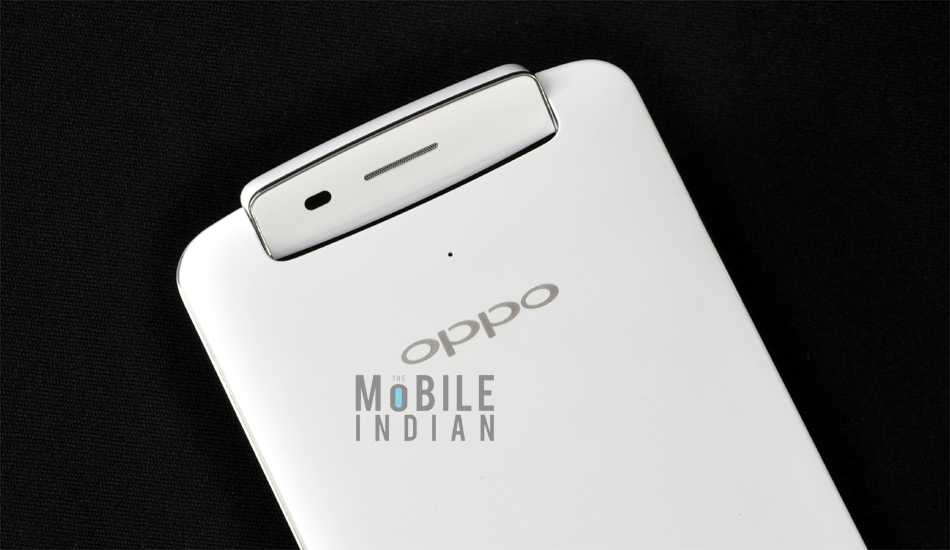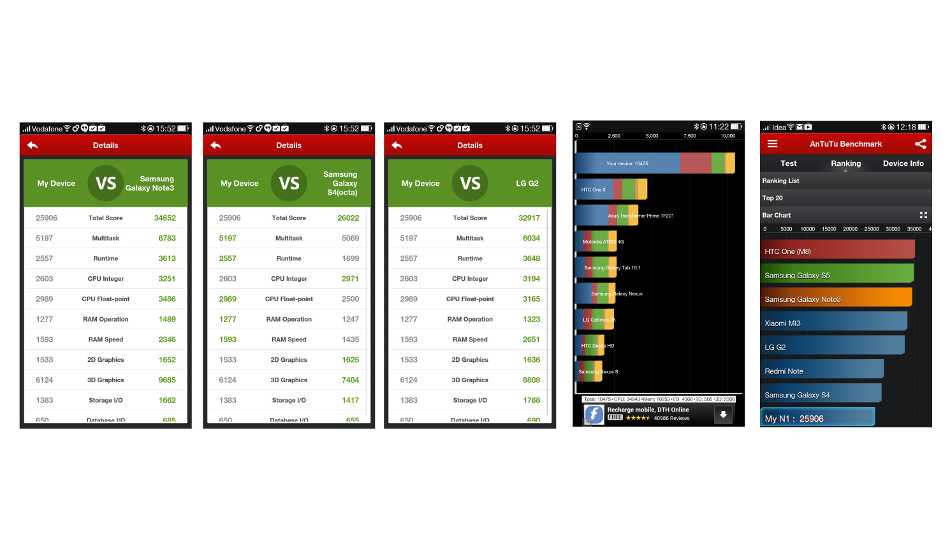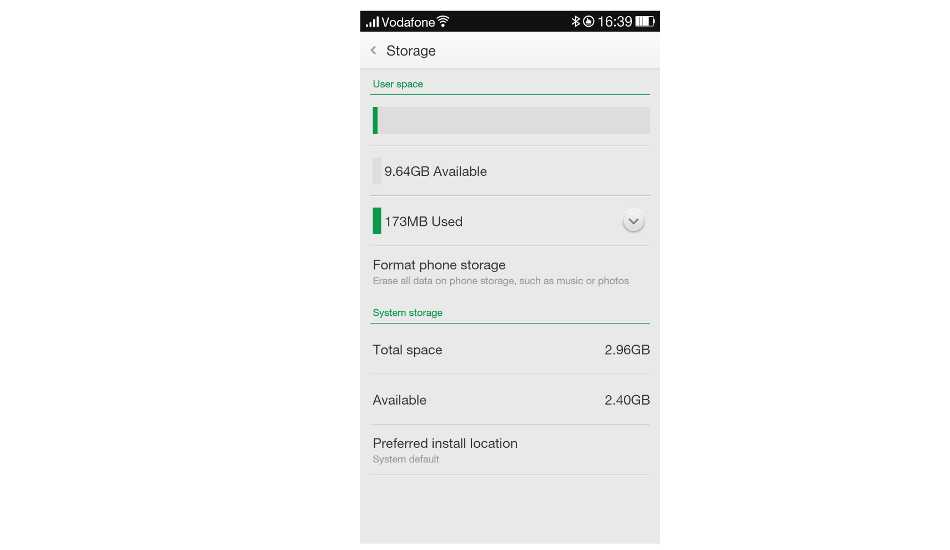 The Oppo N1 comes in 16 and 32 GB storage versions but in India only the 16 GB is available in India that costs Rs 37,990 at the time of writing. Of 16 GB, only around 11 GB is available for users to store their content. Though this much of space is just enough, many would find it quite less as keeping 4-5 movies and same amount of high end games will completely occupy the space.
Rating for hardware: 8/10
Camera
The swivelling camera is one of the highlights of the Oppo N1. It can rotate 206 degrees and thus eliminates the necessity of a front camera. This means that you can even click a selfie using its 13 megapixel rear camera. Oppo is also providing an accessory called O-Control that you can fit in with your keys. With this O-Control you can click photos remotely; just place the phone at a convenient place and click. Also, if you rotate the camera module by 120 degrees, the camera app automatically starts.
The camera application is not very different from the stock Android camera app (see picture).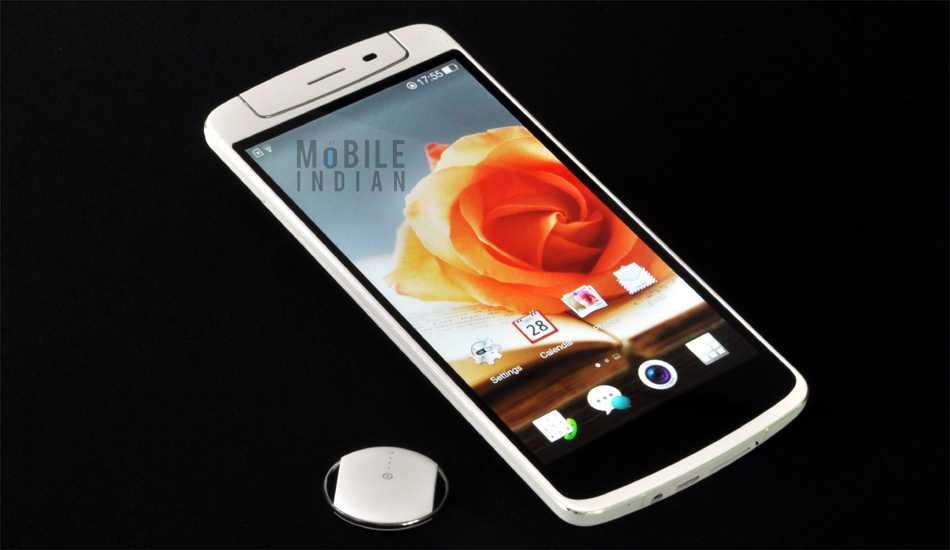 The phone has a 1/3.06 inch CMOS sensor of 13 megapixel resolution. The lens has a F/2.0 aperture and a 6-element design. In contrast the Nokia Lumia 1020 has a 6-element lens but smaller F/2.2 aperture while iPhone 5S has 5P lens and f/2.2 aperture.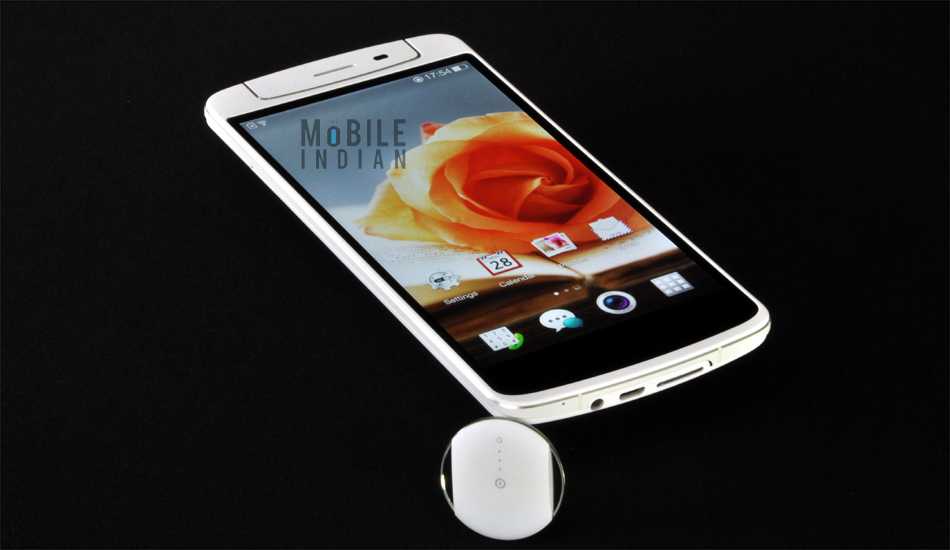 The Oppo N1 also comes with dual LED lights but here also there is a twist. One of the LED lights acts as a soft light which gets active when you flip the camera forward. This diffused camera light helps clicking a much better selfie.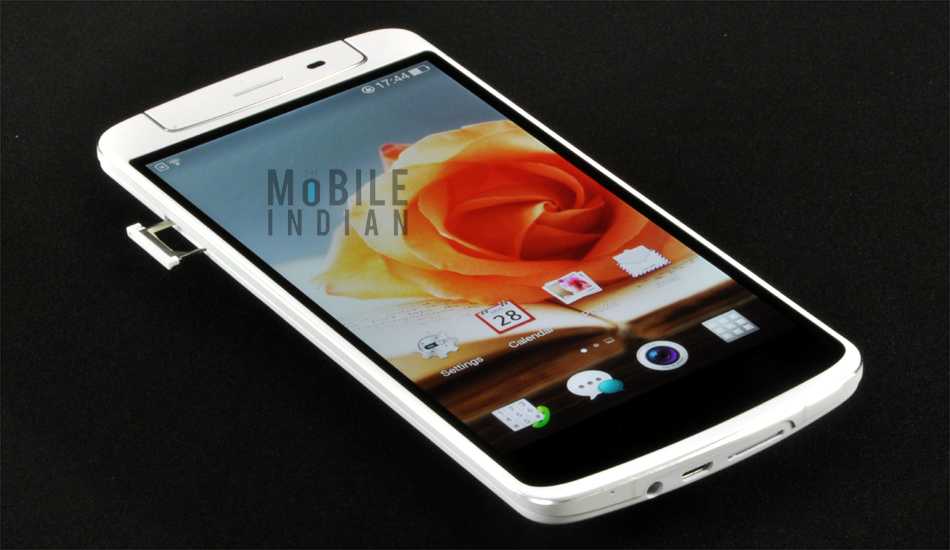 The Oppo N1 though is not as great as its other high end rivals when it comes to camera department despite the impressive specs. Though its focussing ability and colour reproduction is commendable, it isn't that impressive when it comes to capturing distance objects. However, since the main camera can be rotated and be used as a front camera, needless to day that this is the best front camera in the market today. Plus the O-Click makes the use of Oppo N1's camera much easy and innovative.
You can check its samples, here.
Rating for camera: 7/10
Battery
The Oppo N1 comes with a huge 3610 mAh Li-Ion non-removable battery. Such a big battery is necessary for Oppo N1 which comes with a huge 5.9 inch display.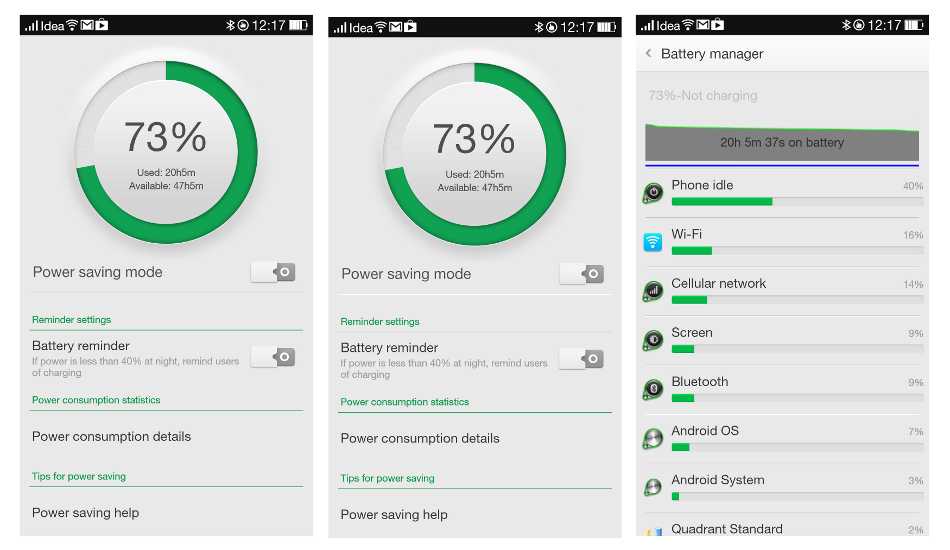 Though initially we were quite apprehensive about its battery back up but the phone really managed to offer more than 24 hours of back even on heavy usage. To be specific, it offers around 10-11 hours of WiFi browsing and even for video playback. Needless to say, in day to day usage, even a heavy user who constantly makes calls and to play games and watch videos and do browsing often will get a day's back up easily.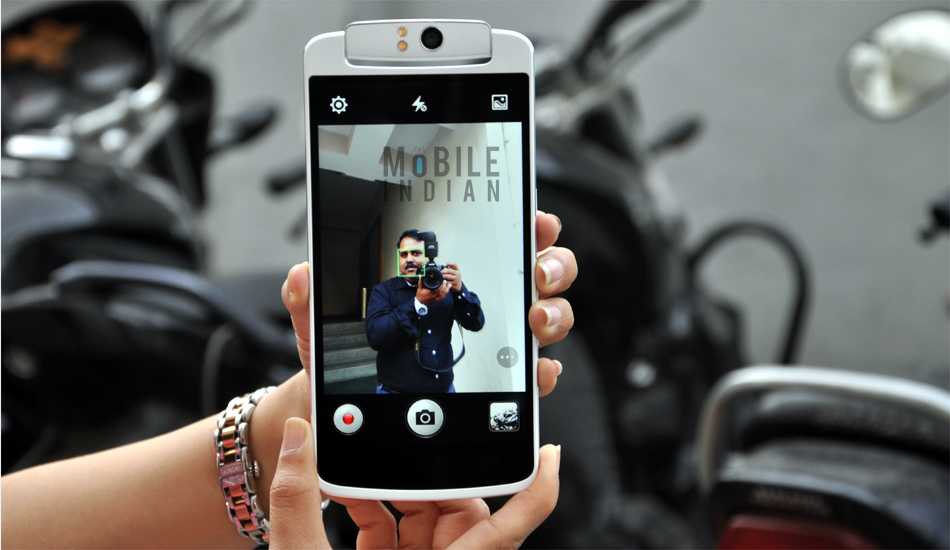 Plus, the Oppo N1 comes with a power saving mode which has significant effect on battery management (see screenshot).
Rating for battery: 9/10
Connectivity
The Oppo N1 comes with a single micro SIM slot. Sadly, its not 4G enabled and you have to use the 3G network connectivity. Like all other high-end Android devices, it has WiFi 802.11 b/g/n, WiFi Direct, DLNA, WiFi hotspot, Bluetooth 4.0, NFC, micro USB 2.0, and USB on the go feature.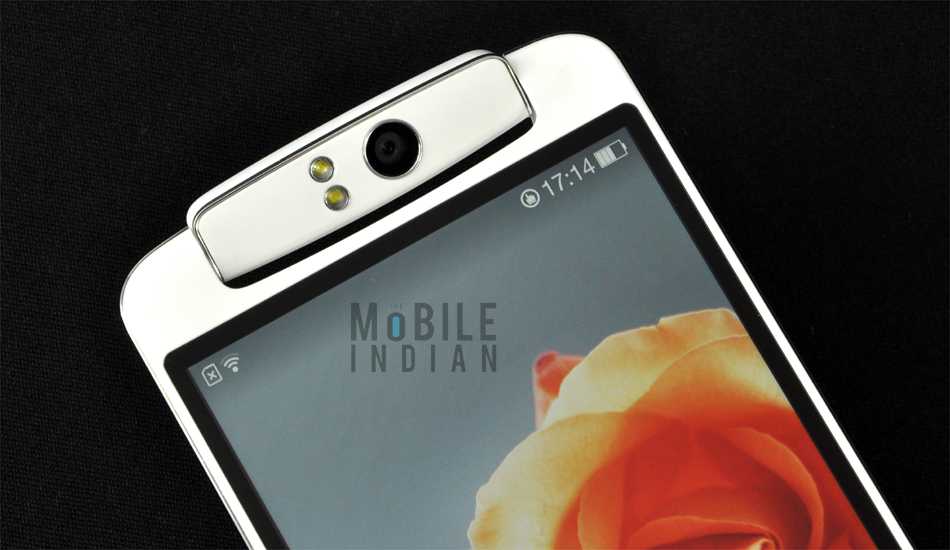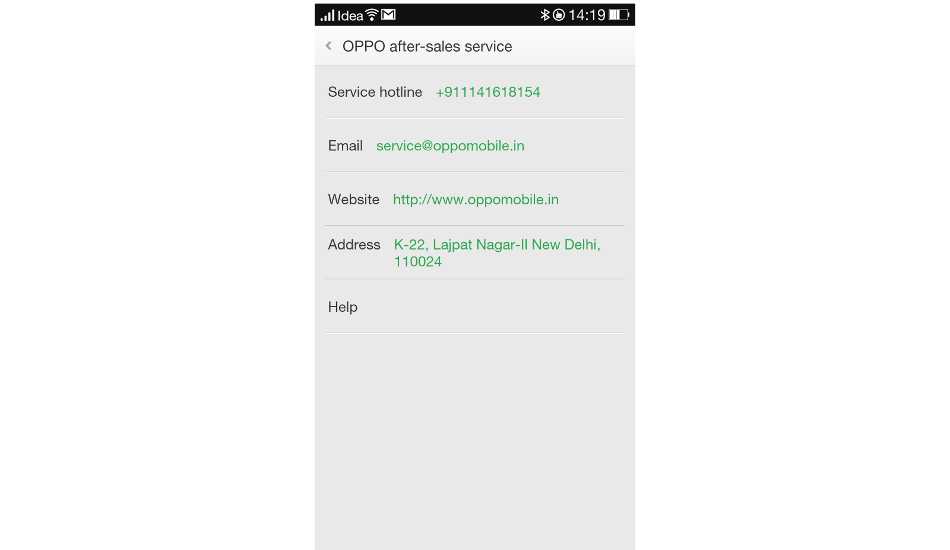 Though it looks all well, the review unit has slight issues with calling; we had a hard time listening the callers' voice. We hope, this is an issue with the review unit only. Also, being a high end smartphone, we expected it to offer MHL like its rivals. Plus, a dual SIM variant would have been much better.
Rating for connectivity: 7/10
Images by : Sushil Kumar