The recent Chinese mobile phone brands in India have managed to impress people with their product offerings. Brands like Zopo, UMI and Gionee have been offering much better specifications compared to Indian brands, though unlike the usual perception their products are not very cheap; on an average they are costlier than products from their Indian counterparts, and much cheaper than other MNC brands.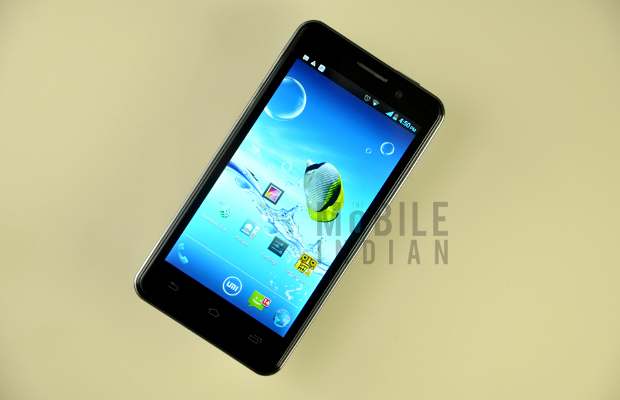 UMI X1s is no different. It is priced at Rs 10,500 which is marginally costlier than the average Rs 9,000 price of 4.5 inch quad core phones from Indian brands. However, it does have certain aces up its sleeve like HD resolution instead of qHD in most, and the 8 megapixel rear camera gets a BIS sensor. However, other than that it is not very different from the competition in terms of specifications. So how does the overall package fair?
Let's find out.
Design
The phone looks good in terms of design. It is light at just 125 grams and though it is not the slimmest, at 8.5 mm it is very handy and can be called slim.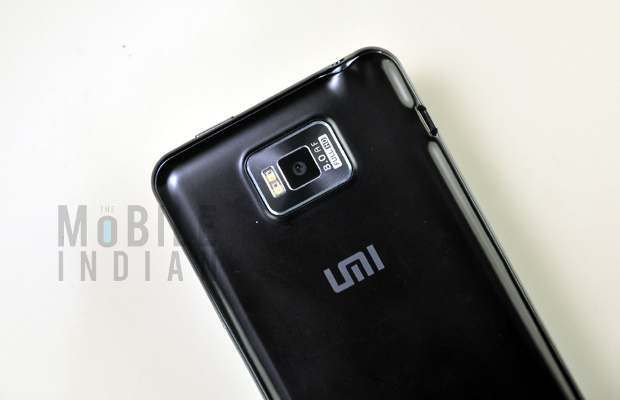 However, the back panel gets very slippery and is a fingerprint magnet even though it's not very glossy and rather has a matt finish. The side is chrome plated and houses all the ports and physical buttons. These are placed very regular, though the volume rocker is not raised as much and therefore it is difficult to operate without looking at it.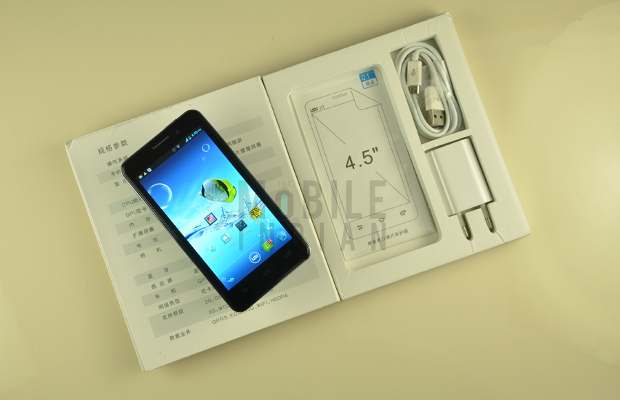 The camera housing is rectangular and is raised. There is dual LED flash on the very same panel. The camera lens is recessed inside to protect it from scratches.
Display
The phone gets 1280 x 720 pixel resolution, which is quite high for a 4.5 inch display, resulting in very high 326 ppi pixel density. Obviously there are no pixels visible with the naked eye and pictures are very life-like. On the downside the brightness is on the lower side and compromises on sunlight legibility.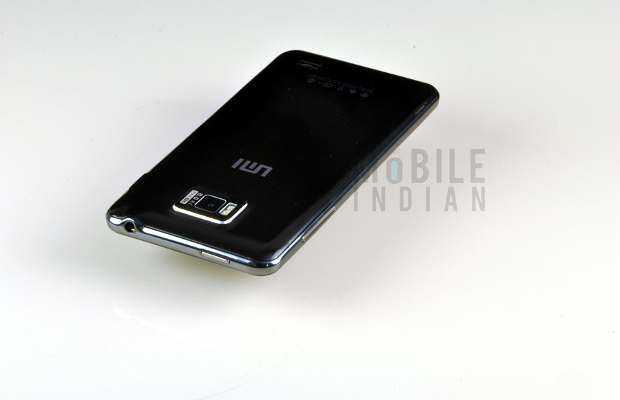 The touch sensitivity of the display leaves no room for complaints, though the capacitive buttons at the bottom are slightly less sensitive, which is a small, but not inconsequential, issue.
Performance
The phone gets the same 1.2 GHz quad core processor from Mediatek that most quad core phones below Rs 15,000 use and therefore the performance is on predictable lines and is good. 1 GB RAM and 4 GB inbuilt storage means that there is always enough space for apps to run properly (for your media files you can always use external storage). We did not encounter any slowdown in performance and the phone manages to play all sorts of games like NFS, Temple Run etc very well. On the Antutu benchmark the phone got 12929, which is what you get from other phones based on this platform and it is definitely a healthy score.
Camera
The rear camera is 8 megapixel and comes with a BIS sensor, which is aimed at enabling better low light photos. The camera performs well and delivers good indoor images, though there is noise (grains) in the image it is well within tolerable limits. In brighter conditions the images are sharp with more or less natural looking images. While it is certainly not the best camera out there, as far as phones in this range are concerned, we will definitely rate this as one of the better ones.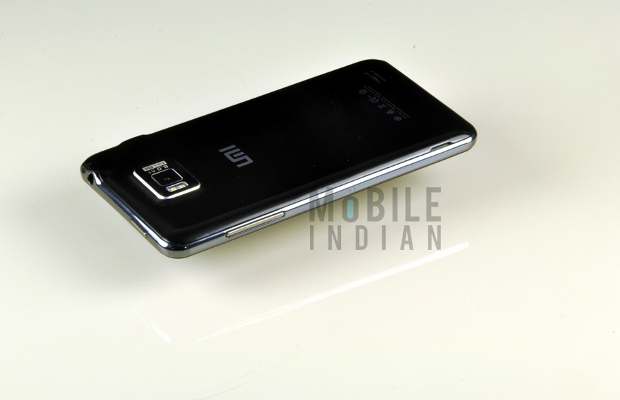 There is also a 2 megapixel front facing camera, which takes good videos and is good for video chats, though for self portraits it's not so good.
Operating system
The default keyboard is of Chinese origin with the presence of Chinese letters even when you have chosen English as your language and while you can easily change to Android keyboard as default it does not reflect well on the company and is a problem for the not very well-versed users. There are many Chinese apps and some of them like Facebook, Youtube etc are missing (but can be downloaded free).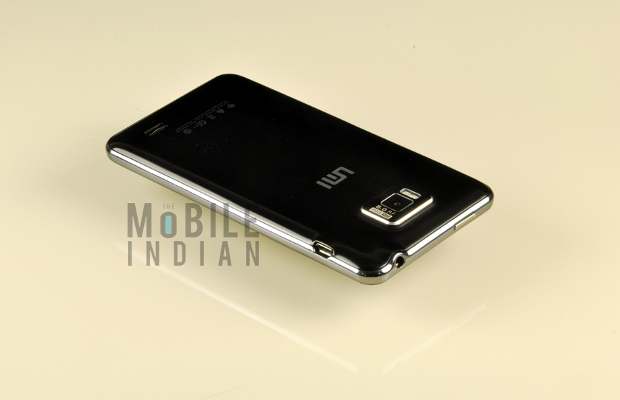 Other than that the phone is based on Android 4.1 Jelly Bean and while it supports over the air updates of the operating system, the latest Android 4.2 is still nowhere near being available for the phone. However, UMI does upgrade its phones so this is not really a big issue for buyers.
Battery and other stuff
The phone is powered by a 1750 mAh battery, which lends the phone a decent one and a half days of battery backup, with about four hours of talking, an hour of music, one hour of video and some web browsing.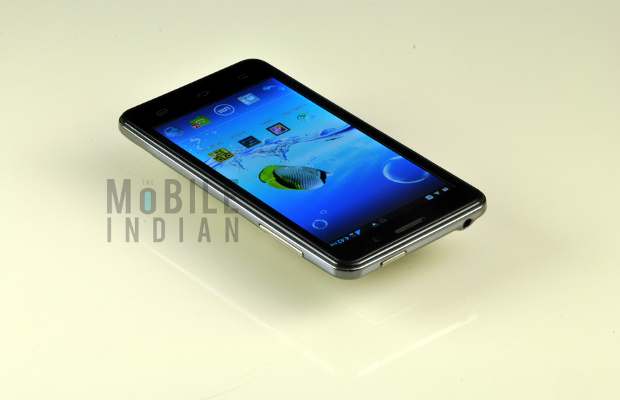 The phone does not come with a headphone in the package and also there is no flip cover, SD card etc. The volume from the speakers of the phone is not very high though it is clear enough.
Verdict
The phone looks like a good quality product with good performance, nice camera and good battery life. However, the biggest problem is of availability; moreover, there is competition like Xolo Q700 and Q800, which offer almost the same performance and come at a lower price, and are from an Indian company with a well-established network.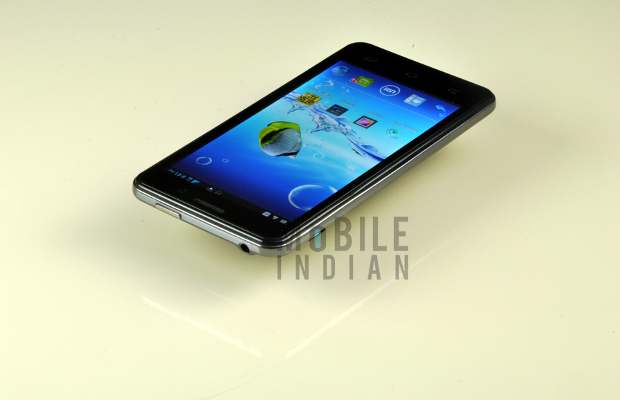 The other issue is the use of Chinese language applications in phones selling in India, and even though you can just ignore them and get your own set of apps it is an annoyance nonetheless.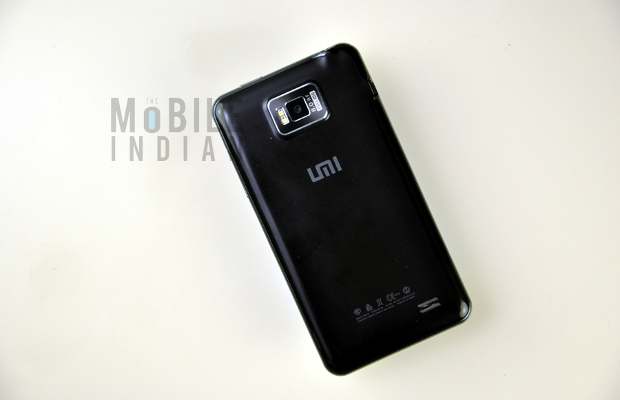 If UMI has to succeed in India it has to work on its distribution and support network, without that in place we would not like to recommend the phone to anyone. Even though it is one of the better phones in the price range it is available. We are giving it 7 out of 10 just because it lacks a support network in the country; otherwise it is a potential candidate for 9.