Home grown Spice Mobile has recently launched three Android smartphones in its new Stellar series, which includes Stellar Craze MI-355, Stellar Mi-425, and Stellar Horizon MI-500.
We have already posted out first hand review of all the three handsets, but here is the thorough review of the Stellar Mi-425 which is priced at Rs 9,999.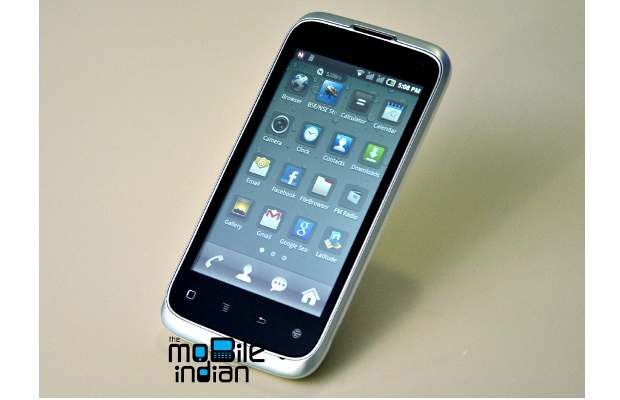 ###PAGE###
Look and feel:
The Spice Mi-425 is indeed a beautiful smartphone with its 4.1 inch capacitive touch display that has a 480×800 resolution. Also, undoubtedly it is one of the best looking smartphones of Spice. To start with, the screen of Spice Mi-425 is surrounded by a thin chrome strip which is further surrounded by a thicker aluminum strip. Apart from that, phone has curved edges and has mate finish pearl white body that looks really gorgeous.
There are two speakers on in the front just above the display with chrome strip and a red tint while the rear speaker just besides the camera panel too have a red tint – this red tint speakers in a white body really stand out well and make it a good looking handset.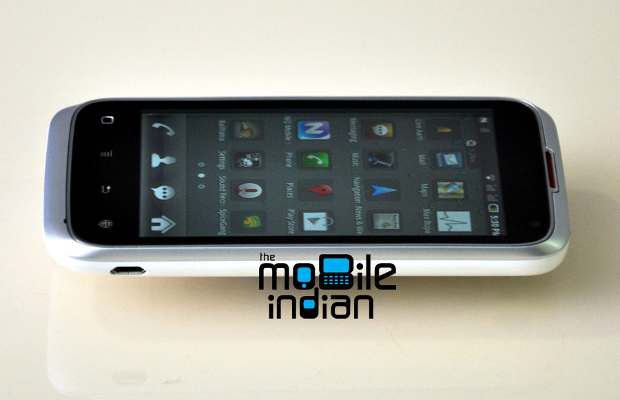 It has four buttons on the display and are all capacitive ones. There are two ports – a micro USB unit at the bottom right hand side and a 3.5mm jack at the top along with power button. The volume rockers are unconventionally placed on the left hand top side.
Inside the cover, the Spice Mi-425 has dual SIM slots and the SD card slot, which are placed adjacent to each other just above the battery. Though the phone feels a bit heavy, but it's overall built and body quality enthuse confidence.
###PAGE###
User Interface:
The first thing you would notice in the phone is the four capacitive buttons – Home, Menu, Return and Search – at the bottom of the display.
There are five home pages where you can add shortcut icons of applications and widgets as you want. The home page has a nice little tweak by Spice which shows a 3D cube like interface as you scroll between the home pages which look really cute.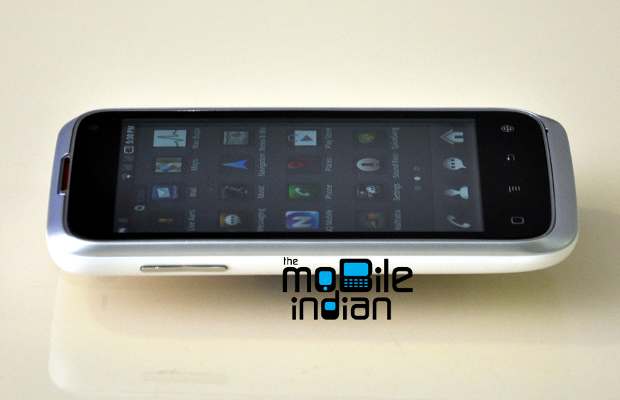 Spice has used a very nice font in the Mi-425 which in combination with large icons not only make it gorgeous to look at but aides in searching applications.
Anyway, the introduction of Android 4.0 will bring much more improvements to the user interface.
###PAGE###
Processor and Performance:
The Spice Mi-425 comes with a 1 GHz Snapdragon processor of Qualcomm and does most of the tasks quite efficiently. Scrolling the display or be it opening and closing of applications, the processor takes hardly any time. You would not face any problem while playing light games like Snow Board or My Paper Plane but heavy games does take a toll on Mi-425.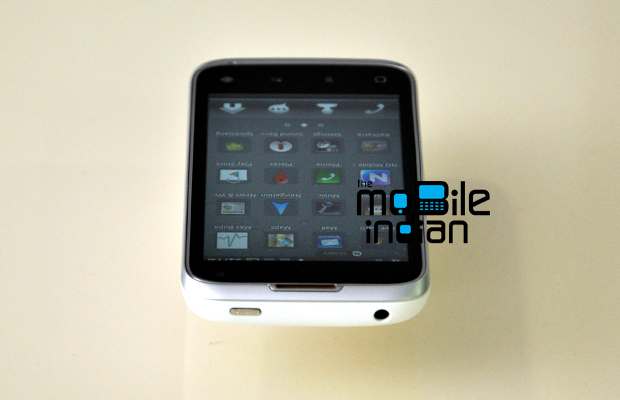 However, having said that one should remember that heavy games are meant for the high end mobile phones which have better processors. Further, the 4.1 inch display of Spice Stellar Mi-425 makes it a pleasurable experience to play games and watch videos on this smartphone.
Also, do remember that Android smartphones under Rs 10,000 come with low RAM and processor and are not upgradable to Android ICS and hence this gives Spice Mi-425 a clear advantage over others.
###PAGE###
Operating system:
Another highlighting point of the Spice Stellar Mi-425, which also the company said numerous times during its launch and thereafter, is that the phone is upgradable to the latest Android version – the Android 4.0 Ice Cream Sandwich.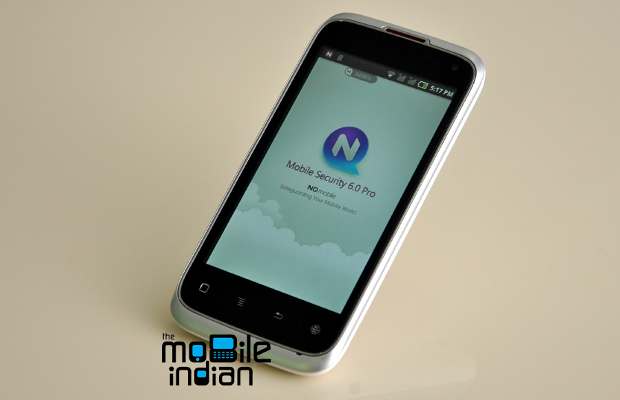 Currently, the phone has the latest build of Android Gingerbread – the Android 2.3.6 version. Please note that not many devices in the sub-Rs 10,000 category come with Android 4 operating system because of the high end hardware requirement of the operating system. So this again goes in favour of the Mi-425.
There is no information on its RAM, but we guess it should be more than or equal to 512 RAM as it is the minimum amount for Android ICS.
###PAGE###
Camera:
Camera feature is something that most of the Indians look at before purchasing a phone.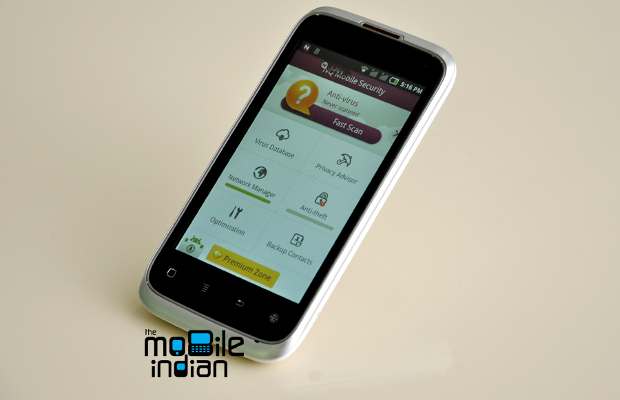 The Spice Stellar Mi-425 in this section has a very decent specification. It has a 5 megapixel autofocus camera at the back while a VGA camera lies in the front. Further there is a single LED flash to support the rear camera.
Now coming to the quality of the pictures taken, the Spice Stellar Mi-425 looks good and are not watered down as said by many. We have also uploaded some pictures taken with the rear camera of Spice Mi-425 on The Mobile Indian's Facebook page, you can check those out to judge yourself.
###PAGE###
Battery:
Now this is also a big criteria for anyone before buying a smartphone and especially those with Android operating system.
The Spice Stellar Mi-425 comes with a 2000 mAh battery which looks excellent considering the fact that most of the smartphones come with batteries less than that but the huge battery has also increases the weight of the Mi-425.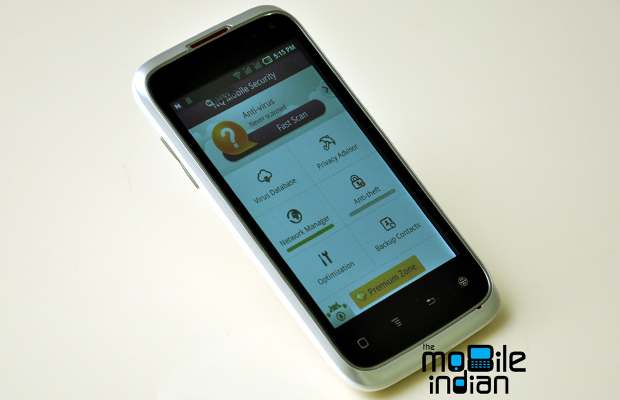 The 2000 mAh battery, which can be called humongous for a smartphone, does not delivers as it is expected. True, it can last a whole day with average usage but if you are planning to play games on it for around half an hour and keep WiFi on for one hour or so to view videos on YouTube and browsing, than you have to be ready with your charger.
However, a user with average usage involving couple of minutes of talktime and few minutes of WiFi/3G browsing, will be satisfied with the battery of Mi-425. It is not out rightly bad but considering that it is of 2000 units we expected the Mi-425 to give a better result on this front.
So Spice Stellar's battery life can be termed as average if not worse.
###PAGE###
Security:
Spice has provided Netqin security app with Mi-425, again which is marketed as one of the USP of this device. The security solution will be available for free to users for first six months of purchase. The app not just provides anti virus, but also offers anti theft and a vault to keep your private photos, videos, call logs and docs safe from people who can have access to your phone.


The Netqin app also offers data management and keeps you updated on how much data you have consumed and you can also put a cap on data usage according to your bill plan, which will prevent bill shocks to you.
Upon the expiry of the six month free period, you can still use the app, but virus database will not get updated unless you pay for the app. While it is a good inclusion, we call this marketing gimmick as the app is available for a limited time and one need to pay for its usage beyond six month, so it is not as big a deal as Spice would like us to believe.
###PAGE###
Others:
Its speakers are loud for a smartphone and the voice doesn't crack at as one raises the volume. The headset provided along with Spice Stellar Mi-425 is also of good quality.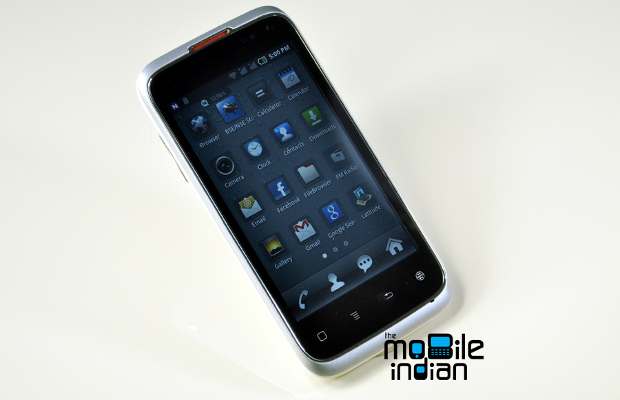 The Spice Stellar Mi-425 comes with the usual features like WiFi, Bluetooth, GPS etc.
###PAGE###
Verdict:
To sum it all, the Spice Mi-425 is indeed a very good phone considering the combination of features for such a price. It is faster and bigger than most of its competitors, apart from the fact that it looks good too.
Yes, the phone has few down sides like its low viewing angle that makes it difficult to see videos as you tilt the phone. Also, the WiFi connection frequently disconnects once the gets locked though it shows fully connected. It is also a bit heavy but the bigger battery also contributes to the longer operation, though we expected a slightly better battery life.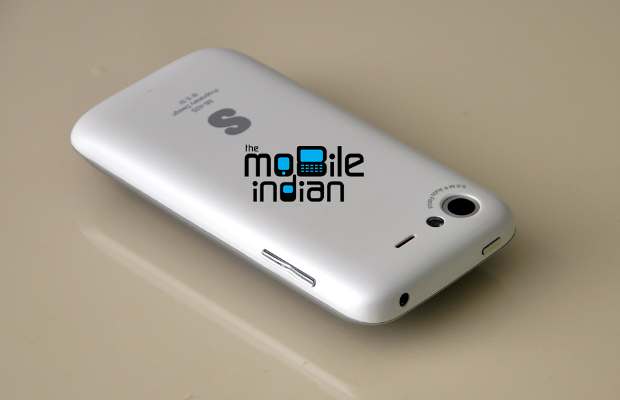 Nonetheless, these are very insignificant cons considering the specification Spice is offering and thus Spice Stellar Mi-425 is highly recommended. We would like to review it again after it gets Android ICS upgrade to see how it battery life improves.