Mobile Review: Spice Stellar Horizon Mi500
By: Nilabh Jha, The Mobile Indian, New Delhi

Last updated : August 24, 2013 5:50 pm
The phablet on paper looks promising with dual core 1 Ghz processor, 5 inch screen and a 5 MP camera.
PROS

»

Nice performance

»

Very good battery life

»

Good to hold

CONS

Spice Stellar Horizon was one of the first phablet (phone + tablet) to be announced by an Indian brand. However, by the time Spice launched it in the India market, most other Indian brands too came with their own 5 inch screen based smartphones with very similar specification and pricing.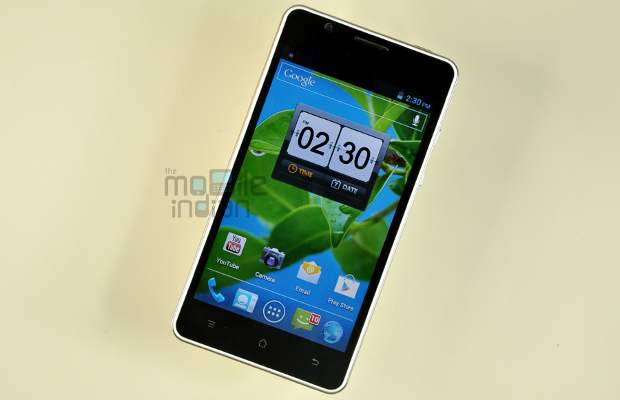 The Spice Stellar Horizon has very healthy specification like a 5 inch display with 800x480 pixel resolution, 5 megapixel rear camera with flash, front camera, 1 Ghz dual core processor based chipset from Mediatek, 512 MB RAM and a 2400 mAh battery. Moreover, it is priced at Rs 12,499 which seems a little high as other Indian brands are offering such phones starting from Rs 9,999.

While specifications are healthy on paper, let's find out how it performs in real world scenario.