Spice Stellar Horizon was one of the first phablet (phone + tablet) to be announced by an Indian brand. However, by the time Spice launched it in the India market, most other Indian brands too came with their own 5 inch screen based smartphones with very similar specification and pricing.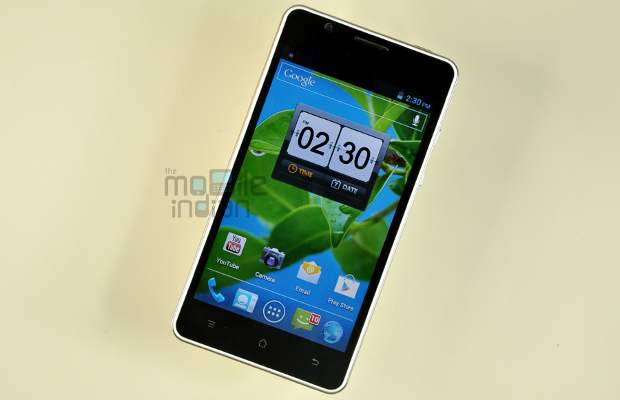 The Spice Stellar Horizon has very healthy specification like a 5 inch display with 800×480 pixel resolution, 5 megapixel rear camera with flash, front camera, 1 Ghz dual core processor based chipset from Mediatek, 512 MB RAM and a 2400 mAh battery. Moreover, it is priced at Rs 12,499 which seems a little high as other Indian brands are offering such phones starting from Rs 9,999.
While specifications are healthy on paper, let's find out how it performs in real world scenario.
###PAGE###
Display and design
Spice Stellar Horizon has a 5 inch screen with 480×800 resolution. The screen is sufficiently bright, though it appears slightly faded but only if you place it alongside a high end device; otherwise you won't feel a difference. Considering its price and the sheer size of the screen, the display is fairly reasonable.


Touch sensitivity is good too, though sometimes while scrolling, you will feel that it is opening links that you cross which is annoying. However, this problem is only pronounced when you are charging the device otherwise it is a rare thing.
Stellar Horizon is not a very slim one by current standards with 10.5 mm thickness. It has a very flat back and has rounded corners in otherwise rectangular design. We won't delve into the look aspects much and let you have a look at the device through our photographers lens, however as far as feel is concerned, it has good grip offered by the chrome strip of the phone on side and plain plastic back panel. The only drawback of the phone in terms of physical design is its weight which is 205 grams and is one of the heaviest phones currently.
###PAGE###
Performance
The phone has a Mediatek designed dual core 1 Ghz chipset and 512 MB RAM. While the phone chugs along nicely in all day to day task without any hiccups, you throw at it a heavy graphics intensive game and frame rates starts coming down. During out review, the phone never stopped working. We tried Agent Dash, and Beach Buggy Blitz which are fairly graphics heavy games and they worked fine with little to no frame rate drop.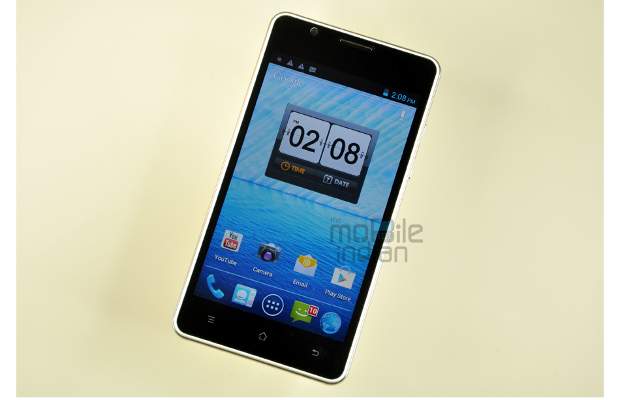 The 512 MB RAM on the phone however at times feels inadequate with 80 per cent memory getting full in no time which you need to clear to regain performance. With few of the competition now offering 1 GB RAM, the game definitely seems to be moving forward.
The audio quality of the phone is decent too. The speaker is loud for a smartphone and the headphone supplied is also not of poor quality. The video also plays smoothly with the default Android app.
###PAGE###
Camera
The 5 megapixel with a single LED flash sounds good enough. However, in actual use the cameras does not even seems like a 2 megapixel unit. The low light condition is simply bad. While in good light, the images look good enough to share online but are not even worth seeing on a full screen.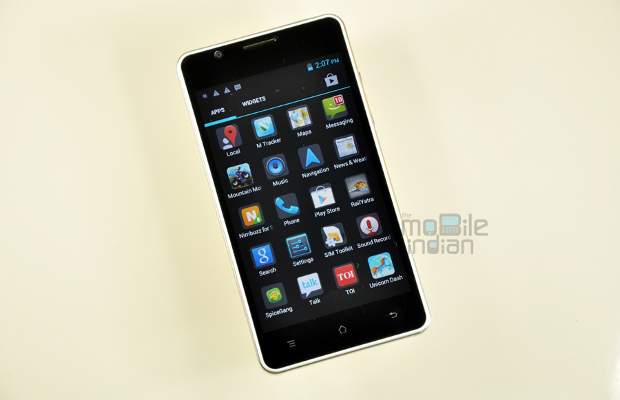 The front camera in Stellar Horizon on the other hand is better when you take into consideration that it is just a 0.3 megapixel camera. We tried it even in low light conditions and it worked better than expected.
###PAGE###
Battery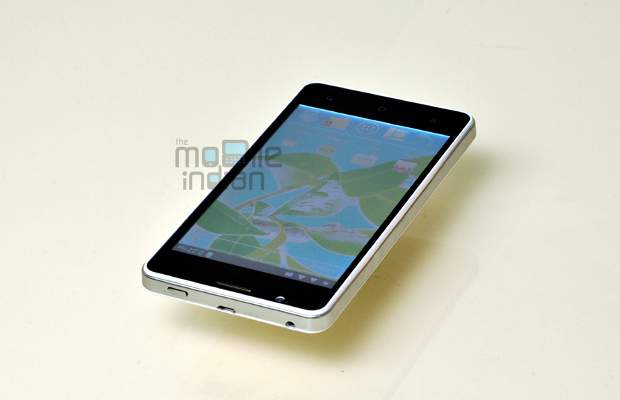 One of the best parts of the phone is its battery. The 2400 mAH battery in Spice Stellar Horizon easily powers the phone for full two days working with almost eight hours of WiFi on and medium usage of calling, music and videos. Even if you push it a bit harder, it will still manage one and half day.
Software
The phone is based on Android 4.0 which is almost stock. Spice has though added few apps on to it. While Spice announced with much fanfare that it is a secure phone, matter of fact is that it is only giving two months trial version Netqin antivirus software. While Netqin is without doubt a good application, it can be anyways downloaded from Google Play store.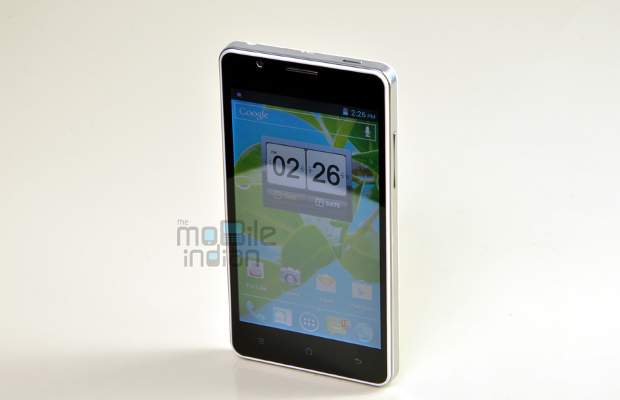 However with the presence of Netqin which keeps the phone optimised by clearing the RAM and though it is an antivirus, it doesn't slow down the phone while keeping it protected. So it would be a nice idea for people to invest in Netqin or similar apps from Google Play store.
###PAGE###
Competition
The biggest competition for the phone comes from Micromax Canvas II which is price at Rs 9,999 and comes with better 5 inch IPS panel, 8 megapixel camera and dual core 1 Ghz processor. Since we have not used the Micromax handset, we are not in a position to claim how it performs in the real world.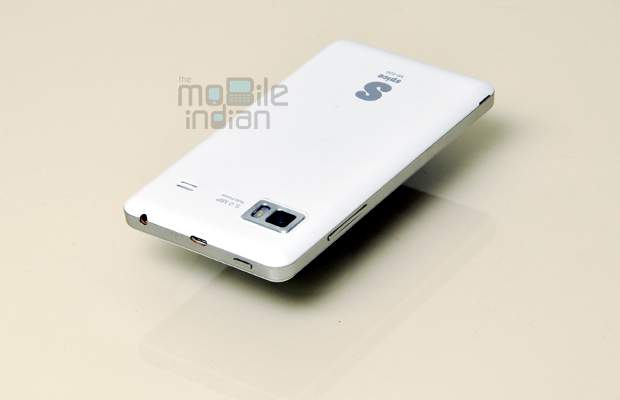 There are other such phablets also from brands like iBall, Mercury, Zync and Karbonn which also compete in the space.
Verdict
While the Spice Stellar Horizon Mi 500 is a decent phone at this price, due to its late arrival post announcement, competitors have got enough opportunity to bring products that have better hardware though none of them have moved ahead in terms of software as yet (All are on Android 4.0 ICS).