In a country where 3G is still available in select cities, and even in those cities very few use it, it makes great sense to come out with smartphones with 2G only connectivity, thereby reducing the price.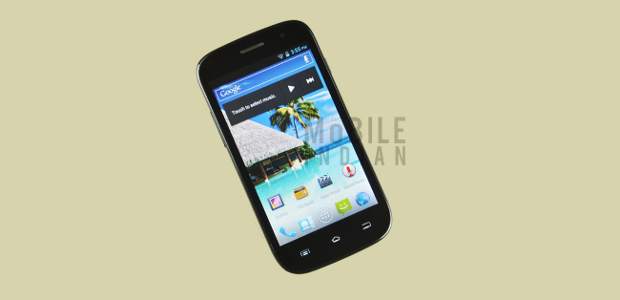 Indian brands saw an opportunity here and have been bringing such phones for quite some time now. Recently this segment even entered the 5 inch display category with Micromax taking the lead with its Canvas Viva A72. However, most of these 2G only phones not only miss on 3G but also get very little RAM (256 MB) and low resolution cameras (2-3 megapixel,) and also miss on proximity sensors. This helps manufacturers reduce cost but at the same time makes the phone very slow, with no space for additional applications. Moreover, they are forced to use the aging Android 2.3 Gingerbread as Android 4.0 and beyond work only on 512 MB RAM or more.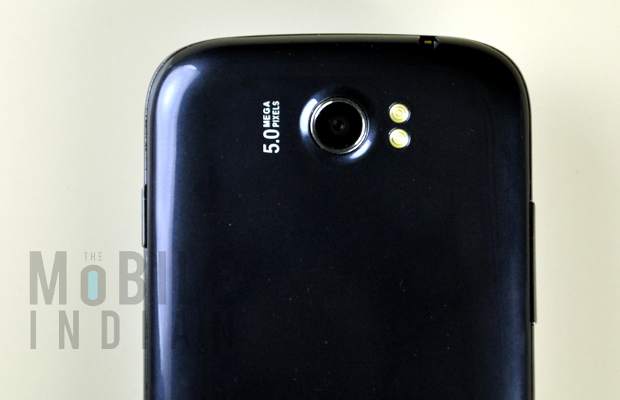 Spice Mobile has however created a phone with Spice Smart Flo Pace 2 Mi-502, that addresses most of these issues. It gets a 512 MB RAM, Android 4.0 operating system (though not the latest Android 4.1) and also a bigger 5 megapixel rear and 1.3 mega pixel front camera. And it is still priced at an attractive Rs 6,999.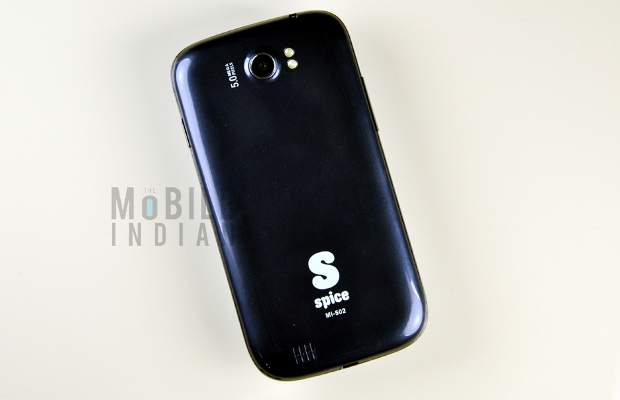 But having good specifications is one thing and performance is another. So here is our review of how the phone actually performs in the real world.
Design
The phone doesn't have anything unique in the way it looks. The front is all glass with three capacitive buttons at the bottom. The top gets a speaker grill and front camera, and the rear panel is curved around the edges, and has a glossy finish. You also get a flip cover with the device, which is good to look at.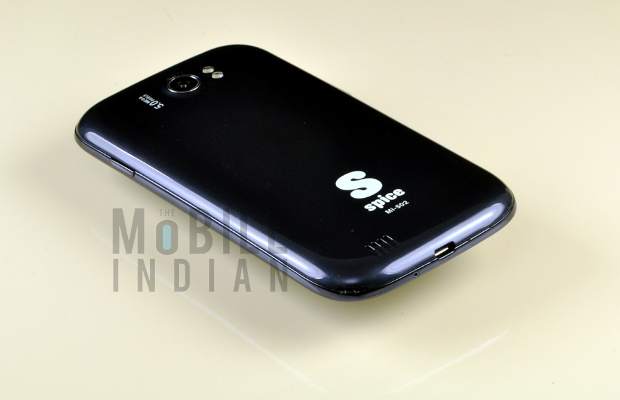 At the back there is a 5 megapixel camera with a chrome ring around it, flanked by dual LED flash. It has a power button on the right; volume rocker on the left; USB port at the bottom and a 3.5 mm jack on top, all standard fare.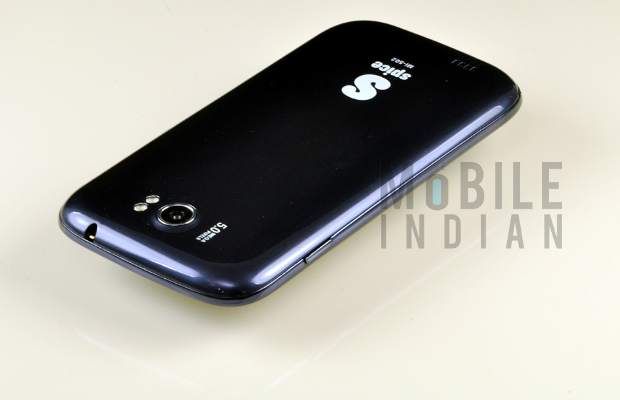 Overall, it's good looking but has a slightly slippery design. The phone is not very thick and is good to hold, though the glossy finish makes it a little slippery, especially if you have sweaty hands. Rubberized sides would have been better.
Display
The phone gets a 5 inch display with WVGA (800 x 480 pixel) resolution, which is good for a phone in this price range. The display is bright enough and looks quite vivid with slight oversaturation of color.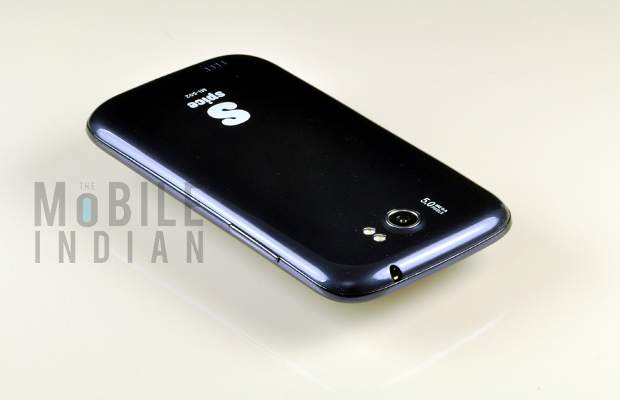 But all in all it's good to look at and also offers quite a wide viewing angle. Touch sensitivity is also good.
Camera
Spice has put in a 5 megapixel autofocus camera at the back accompanied by dual LED flash. The camera is not great, though, and to be frank we were not expecting it to be great. It takes acceptable pictures with light conditions being appropriate and the flash is of immense help in less than perfect lighting for close ups. However, some amount of grain is visible in all pictures irrespective of lighting conditions; just that in bright conditions it is less.


If we look from the perspective of what we get from the competition this camera is great. Micromax Canvas Viva for instance gets only a 3.2 megapixel fixed focus camera.
There is also a 1.3 megapixel camera in the front, which is good for video chats.
Performance
While there are many large screen 2G-only phones in the market most of them have only 256 MB RAM, which is not sufficient to run Android 4.0 and beyond. The result is that such phones still get only Android 2.3 and offer sub-optimal performance.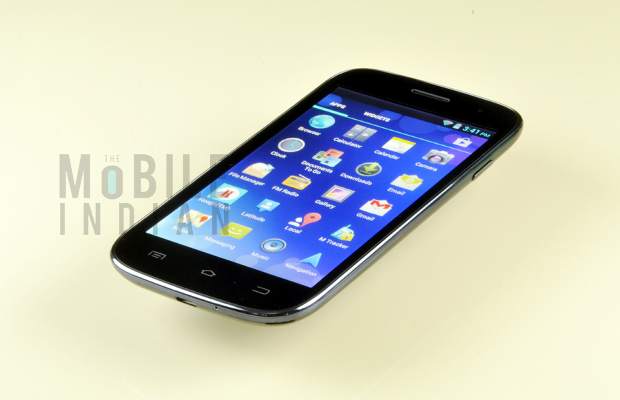 Spice seems to have learnt from that and now has 512 MB RAM, and a 1 GHz dual core processor from Mediatek on this phone. However, it also gets only 512 MB inbuilt memory, which means that there is no space for pictures or anything else. To tackle that Spice offers an 8 GB card free with the phone.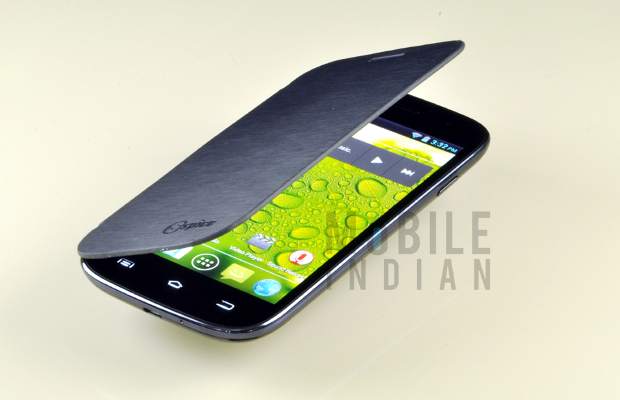 The phone scores 6354 on the Antutu Benchmark, which is great for a phone in this segment. It manages to play games like Temple Run with no visible framing. The video playback is also smooth. There are no heating issues either.
Operating system
Spice has used stock Android 4.0 ICS on this phone, though it has put in some pre-installed apps like M Tracker (mobile tracker) to help track the phone in case it is lost. There is also a SpiceGang app that offers stuff like wallpaper, animations and apps. You get access to the Google Play Store as well.
Connectivity
The phone is a non 3G device, though it does support EDGE (up to 256 Kbps speed), WiFi, Bluetooth and GPS. It also has FM radio. 3G penetration in terms of its availability is limited to top cities with scattered coverage in smaller towns and cities.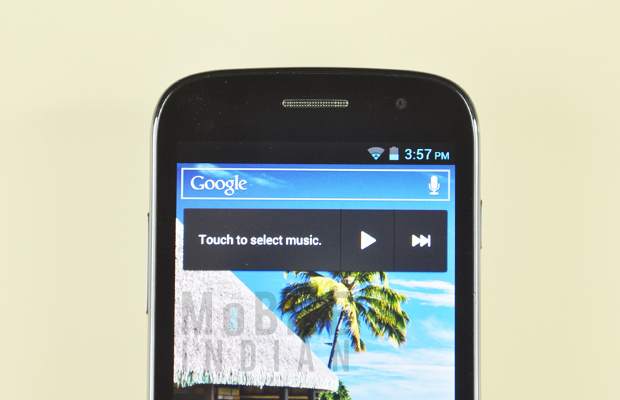 Moreover, not many people use 3G even where it is available and for them this phone makes good sense as it comes cheaper because of the absence of a feature that they don't use in any case.
Battery
Spice has put a 2100 mAh battery in the phone and for a 2G only phone it is quite big. However, surprisingly the battery backup is not as one would expect from such a large battery. And while it does manage to offer a day's back up on a single charge with medium level usage, we expected it to last at least one and a half days.
Conclusion
For those who do not wish to use 3G either because it's too costly or because it's not available in their area, or perhaps because they can access WiFi anytime, this phone makes very good sense. A compromise has been made in terms of 3G and not in other key areas, offering a very good alternative to more expensive 3G 5 inch phones with more or less the same hardware.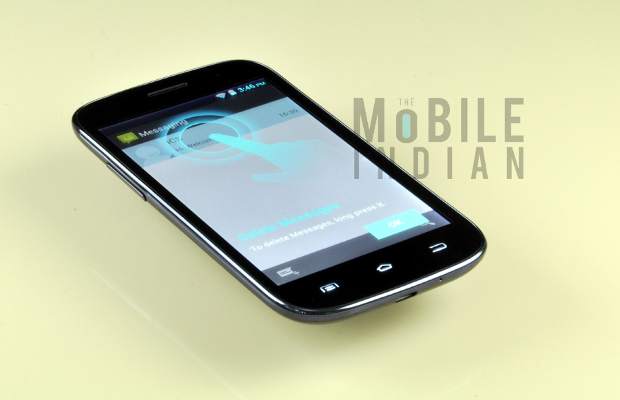 The phone offers good performance and has a good display. However, battery backup could have been better with a big battery in place and no 3G to drain it, but somehow battery life is not so good, though it delivers average battery life of one day. Camera quality is not great either but it's at par with other 5 megapixel units on other Indian handsets. With this kind of pricing the phone is definitely good value for money.