Spice Mobiles (now S Mobility), which has some popular dual SIM phones in its kitty, has announced the Android based Mi 350n smartphone some time back. This Android phone also comes with dual SIM feature.
###LONGSUBSTART### Looks and build quality
Spice has always been very selective about the design of its devices to make them safe yet appealing to the masses. This is also very evident from the design of  Spice Mi 350n &#151 it has a sleek body but cannot be called slim. The device features a grey and black colour finish, which makes it a very average looking smartphone; but at the same time the device blends in well in a world filled with HTC's and BlackBerrys.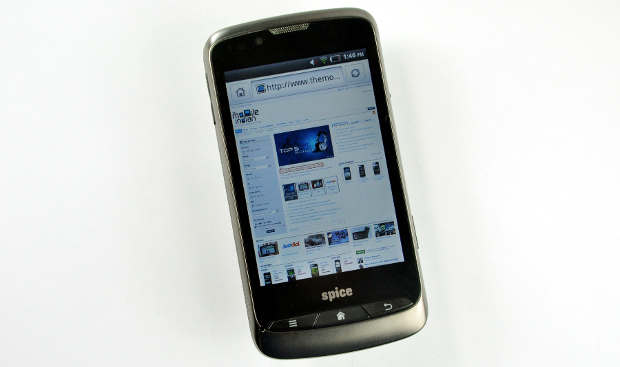 While the looks are ordinary, the device has a decent build quality. It is sturdy and is good for most daily tasks. The hard plastic shell of this device won't break in case it falls a short distance, but since it is after all a smartphone, it is fragile.
###LONGSUBSTART### Display and touch
Spice Mi 350n has a big 3.5 inch TFT screen with 320 x 480 pixel resolution and the ability to display 16 million colours. The display is a little low on resolution and has a lower pixel density of around 165 ppi, but this device does fall in the low cost category.


The capacitive touchscreen of Spice Mi 350n is not so great but has all the usual features including pinch to zoom and two finger scroll. A bundled scratch guard, however, would have been nice but there's none. Touch sensitivity could have been better but sadly there are times when you find yourself literally tapping or pressing hard on the device's screen in order to make it recognise the touch. But, nonetheless, it surely offers better usability than resistive touchscreens and is much better than many other capacitive phones out there in the market.
###LONGSUBSTART### Performance
The phone has a Mediatek MT6573 chipset that includes a 650 MHz single core processor and Adreno 200 graphics engine for dedicated graphics support. The effect of the speedy chipset is quite visible in most tasks this device performs. In terms of performance, Spice Mi 350n is quite responsive and performed as per our expectations. Dual SIM optimisation is one area where there are minute flaws but these can surely be overlooked.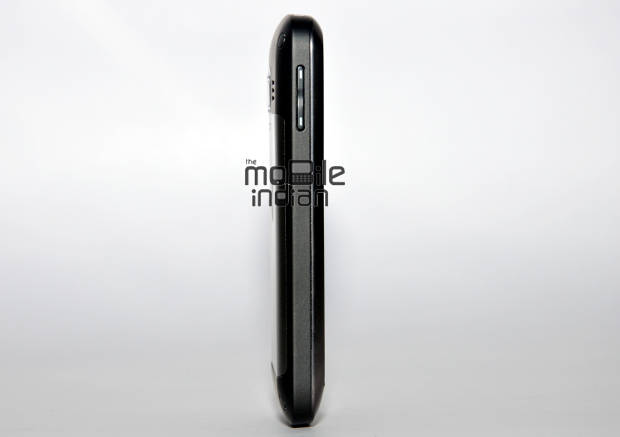 The phone has 256 MB of RAM and 512 MB of internal storage that doubles up as the ROM. The device supports 32 GB of external memory, which is pretty much a standard these days. As far as performance figures go, the RAM completely supports the processor and allows it to keep operations flowing smoothly, but a program to keep the RAM free at all times is highly suggested as applications these days require more free space than they earlier did, and the program will allow the device to work freely without glitches.
Spice Mi 350n has Android Gingerbread 2.3 operating system for maximum application compatibility and usage perks. The device is registered with Android Market, so there is no problem in downloading applications on it.
###LONGSUBSTART### Connectivity
Spice Mi 350n is a winner as far as connectivity is concerned. The device has dual SIM with dual standby, which means you can receive calls from the second SIM while talking to someone on the first. Of the two, only one is 3G capable and is based on WCDMA connectivity parameters. The secondary SIM is a 2G SIM so it serves just as a secondary SIM and not much more.
Besides, Spice Mi 350n features WiFi and Bluetooth for speedy wireless file transfers. Spice Mi 350n also has the WiFi Hotspot feature that makes this device act as a wireless internet router for other WiFi enabled devices.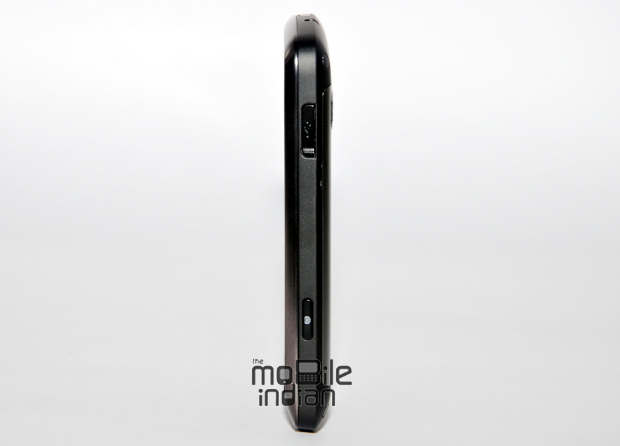 ###LONGSUBSTART### Camera and multimedia
Mi 350n features a 3.15 megapixel camera at the back along with a VGA resolution front camera for video conferencing. Hence, users will get a fast 3G device with video conferencing or calling capabilities.
Spice Mi 350n can play almost any media file with the help of applications that can be downloaded from the app marketplace. The 3.5 mm audio connector is great as it offers standard connectivity with most audio hardware. Along with that the audio output is good and Mi 350n definitely makes your ear buds smile.
###LONGSUBSTART### Battery performance
Unlike most brands that use a better energy efficient Lithium Polymer battery pack, the Spice Mi 350n has a 1500 mAh Lithium ion battery, but it is okay, especially considering the price of the phone. Also, since it's a dual SIM Android smartphone it would be unfair if we were to rate this device based on battery backup. The battery pack powers the device for a good two days of nominal usage with moderate WiFi and GPRS web browsing.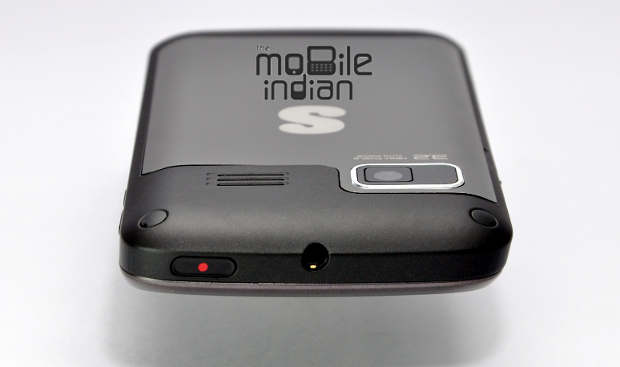 ###LONGSUBSTART### To sum it all up
Spice Mi 350n comes out as a knight in shining armor. Not just because it offers great functionality with the added dual SIM support, but also because it has faster Gingerbread 2.3 OS along with a speedy hardware combo that makes it quite a contender for the must-buy list.
Mi 350n has been announced with a price tag of Rs 4,949 but it will surely be available in the market at a lower
price. For this price, it is a great phone to have but minus the minor problems with touch and dual SIM optimisations.
This device is available online at Saholic website.