Many people are already confused whether to buy a smartphone or a tablet. Samsung has added to that confusion with its Galaxy Note.
Samsung Galaxy Note has been positioned in such a way that it falls right between a smartphone and a tablet, offering the functionality of both.
Galaxy Note sports a 5.3 inch HD Super Amoled display.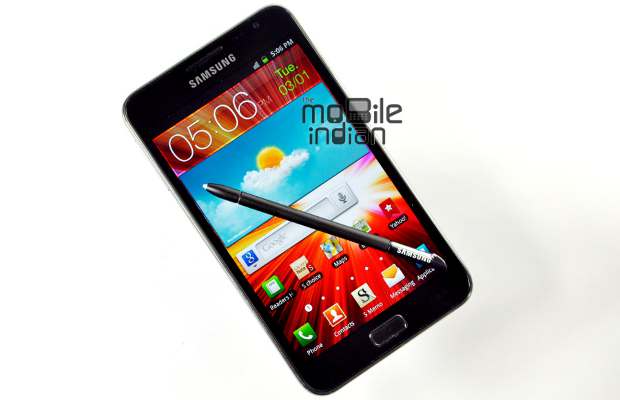 It's a stretched version of Samsung Galaxy S2 but offers far greater functionality than the smartphone.
###PAGE###
Design
Galaxy Note looks good, measuring 146.85 x 82.95 x 9.65 mm, which makes it thinner than most smartphones in the market. Despite a big 5.3 inch display, the device weighs just 178 grams. It is really commendable on Samsung's part to have built such a sleek and stylish device that is both light and slim.


The front has only a Samsung logo and a home screen button apart from a 2 megapixel camera and light sensor, which are not clearly visible on the black model. On the left side there is a volume rocker. The 3.5 mm headphone jack is at the top, while the power lock-unlock button is on the right side. Samsung has provided a micro USB charging slot at the bottom of Galaxy Note.
The Samsung Galaxy Note houses an 8 megapixel camera on its rear with LED flash. It is located in the centre – exactly the way it is on the Galaxy S2. The loudspeaker is placed at the rear bottom.
The 8 megapixel camera of Galaxy Note is capable of recording 1080p full HD videos at 30 fps (frames per second), but the drawback with the rear camera is that it has glass covering, which makes the camera prone to scratches.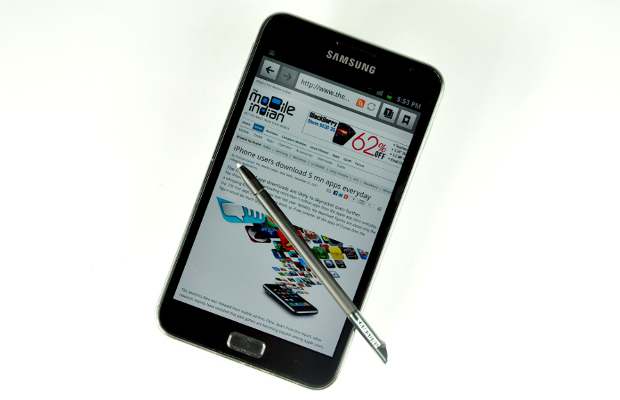 Samsung Galaxy Note comes with a stylus (S Pen) that can be used for drawing illustrations and taking notes. The stylus also has a button on it, which performs certain gestures.
From the design perspective, Samsung Galaxy Note looks suitable for heavy data users who are hooked to the internet; but from the perspective of voice users, a device with a 5.3 inch display screen does not make sense.
###PAGE###
Hardware and software
The heart of Galaxy Note is identical to the Galaxy S2 with the only difference being processor power, which is clocked slightly higher in the Note. To power this massive device, Samsung has used a dual core 1.4 GHz Exynos microprocessor with a Mali-400 megapixel graphics chip. The Galaxy Note also features 1 GB of RAM along with 16 GB onboard storage memory.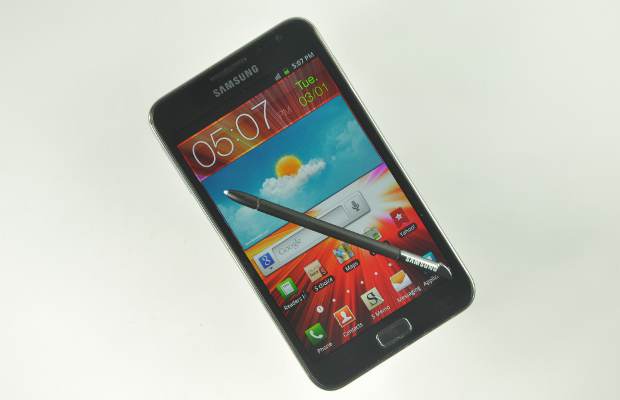 On the software front, Galaxy Note is using Android 2.3 operating system. On top of Android, the Galaxy Note was running Samsung's TouchWiz 4.0 interface. TouchWiz 4.0 interface is almost identical to the version on the Galaxy S2 though instead of 4 icons in a row, there are five in Galaxy Note.
The Note has seven Android home screens and you can delete or rearrange widgets in them, but users cannot add more screens. For navigation, you can pinch or swipe the screen. Doing so at the bottom of the screen, where the page number is displayed, will enable you to switch between screens even faster.
To access notification and the shortcut menu for accessing WiFi, GPS, Bluetooth, sound and auto-rotate functionality, one just needs to pull the Android notification bar from the top of the screen.
On the stylus front and the handwriting recognition software associated with it was not disappointing. In fact, it was quite accurate.
A 2,500 mAh battery in Samsung Galaxy Note with average usage can sail through the day without recharging. The device has ample connectivity options in the form of WiFi, HSPA+ and even Bluetooth 3.0.
In short, hardware and software specifications in Note will not disappoint either techies or even people who have recently started exploring smartphones and tablets.
###PAGE###
Call and contacts
Galaxy Note handles and syncs contacts with Google as any other Android OS device does. Its dialer has five tabs – Keyboard, Logs, Contacts, Favourites and Groups.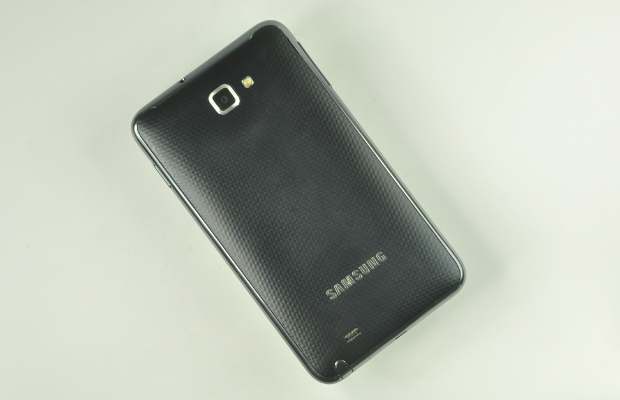 Using the Groups tab, one can create or edit a list of contacts so that messages can be sent to them at one go.
Making phone calls was not a hassle as some people initially feared, considering its huge display. In terms of voice quality, noise reduction and signal reception is at par with the Galaxy S2. Even speakerphone quality was not bad.
But that said, if you are looking forward to using Note extensively for voice calls, but not for data intensive work like browsing or reading or painting, Samsung Galaxy S2 is a better option.
###PAGE###
Display
The display on the Galaxy Note is its best feature. It has a massive 5.3 inch, Super Amoled HD display, with a magnificent 800 x 1280 pixel resolution at 285 ppi pixel density making visuals as detailed as possible without any signs of pixilation. Visibility in sunlight is excellent.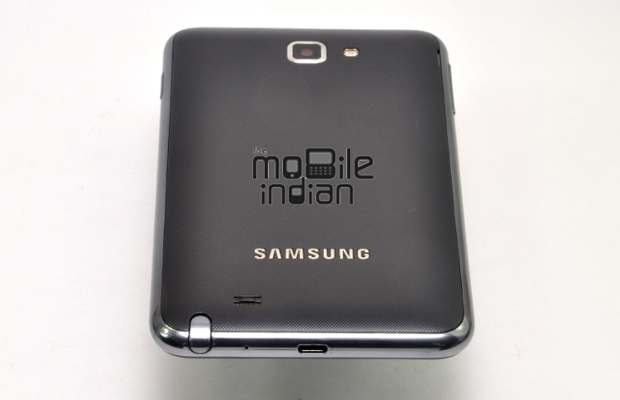 The size of the display makes it really great for activities such as video playback, web browsing, editing notes and creating presentations. While reviewing it, there were times when I completely forgot my laptop.
###PAGE###
Multimedia
Samsung Galaxy Note's 8 megapixel camera, coupled with a massive viewfinder, is one of the best cameras I've seen on a phone other than Nokia N8. The stills and video recording look excellent, with focus on details, contrast and colour saturation. Even low-light images are not bad at all.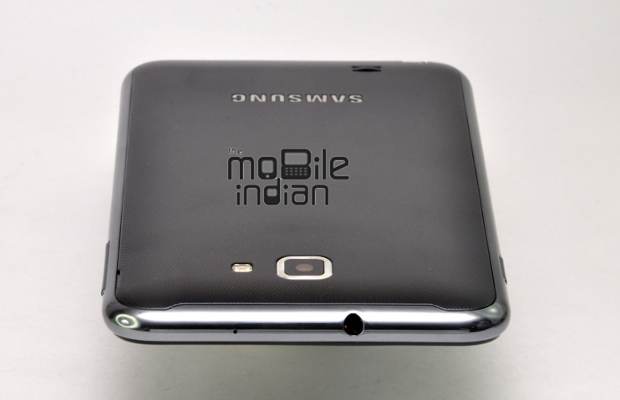 If a device has a 5.3 inch display, one expects it to have amazing video playback. Samsung Galaxy Note isn't disappointing on this front either, and since it can play multiple video formats, it was a pleasurable experience to watch videos on it.
Coming to multimedia functionality, Galaxy Note's loudspeaker is not up to the mark as it is not very loud. Note has only one speaker slot and that too on its rear so it's best to use headphones when watching videos.
Except for audio quality, Samsung Galaxy Note is a device to have if your world revolves around photographs and videos.
###PAGE###
Verdict
The Galaxy Note is priced at almost Rs 33,000 which may be a big hindrance for many buyers. But apart from the price factor, Galaxy Note is a good device in terms of specification and performance.
Personally, I enjoyed browsing the web and watching videos on Galaxy Note. However, my preference for making phone calls or sending SMSes was my smartphone that has a 4 inch display.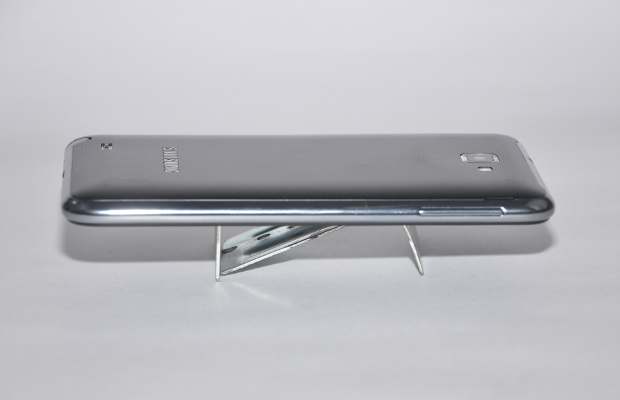 If, however, you're comfortable with the size and are an avid internet browser then the Galaxy Note makes more sense than the Galaxy S2.