Nokia quietly introduced yet another Lumia series smartphone into the current league. The new Nokia Lumia 625 is numerically slotted between the Lumia 620 and Lumia 720 but is a totally different device. Of the bunch of new improvements, two of the major ones are a bigger display and 4G LTE network support. The idea of the Lumia 625 is to deliver a blend of premium and budget experience in a single package.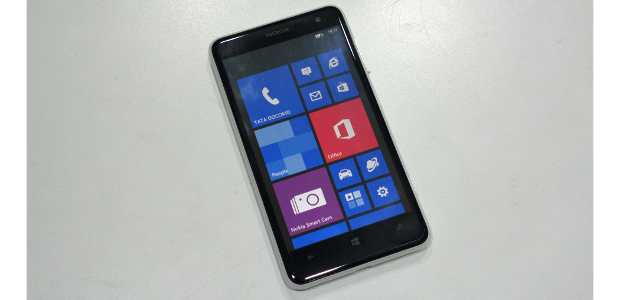 The Nokia Lumia 625 has the largest display among Nokia smartphones just now. Even top of the line Lumia 1020 falls short with a slightly smaller display compared to the Lumia 625. Nokia plans to offer the Lumia 625 in five different colours – black, white, yellow, lime and orange. This time, there is no cyan colour option for this model. Lumia 625 closely resembles the Lumia 720 and gives an easy choice to the consumer for choosing the right device as per display size.
We got our hands on the Lumia 625 smartphone that ships with the new Windows Phone 8 Amber update meant specifically for Lumia devices.
Design
Nokia has used the same sleek and slim design approach for the Lumia 625. To any random user, the first instance with the colours of Lumia 625 brings two things to mind – simple and fun. The simple design does say a lot with the perfectly rounded corners and no sharp edges.
The physical design is consistent with other budget Lumia devices. Rounder corners bearing Lumia 625 has a semi-transparent back shell. It takes utter care and skill to remove the semi-transparent back panel from the body. Also, the shells are changeable, so you can enjoy something Nokia has been offering for years – colour options for shells.
Sporting a rectangular design that curves right at the edges, Lumia 625 also has the edge-to-edge touchscreen display layout. Lumia 625 is 9.2 mm thick and is slightly heavy at 159 grams. In a way, the Lumia 625 seems like a good design mix of the Lumia 720 and Lumia 820 but of course with large display implementation.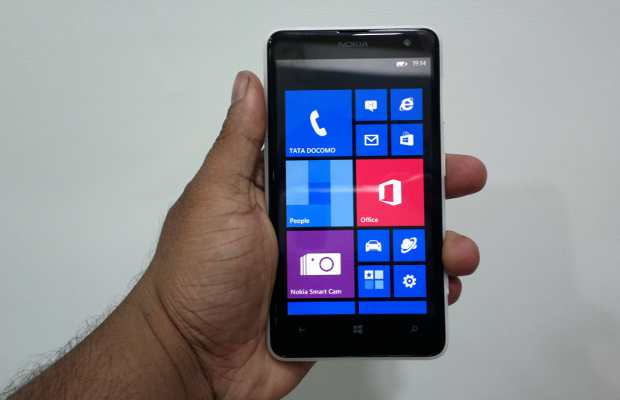 The memory card slot and SIM card slot are located under the shell and thus one has to open it carefully. However, the battery is non-removable so you don't have to worry about the phone opening up into pieces if it falls. Unfortunately, in case of a drop maximum damage will be to the large display.
As per standard Lumia design, the volume control, power key and dedicated camera button are located on the right rim of the device. The standard 3.5 mm audio port is on the top while the micro USB port is at the bottom center.
Though the Lumia 625 bears a 4.7 inch display, it sits comfortably in the hand-maybe because we have lately been used to large screen devices. The shell has a fine matte finish that provides a decent grip, but we really hope for textured shell designs in future Lumia models for a better grip. Also, it is not that big that it would peek out of the trouser pockets but is certainly large for the breast-pockets. Nokia has cracked the beautifully simple yet fun looking smartphone design with its Lumia series of devices. However, the mash-up of devices with similar appearance kinds of gives the deja-vu feeling.
Display and hardware
With a 4.7 inch 24-bit IPS LCD panel, the touchscreen offers multi-touch and pleasant viewing angles. However, the native 480 x 800 pixel resolution might bother those who are blinded by 720p HD and 1080p HD high-end smartphones. Also, the bumped up screen size demands higher resolution support but Nokia decided to lock it down to 480 x 800 pixel. Nokia has constructed the display using Corning Gorilla Glass 2 technology to make it thinner and stronger to fight normal scratches.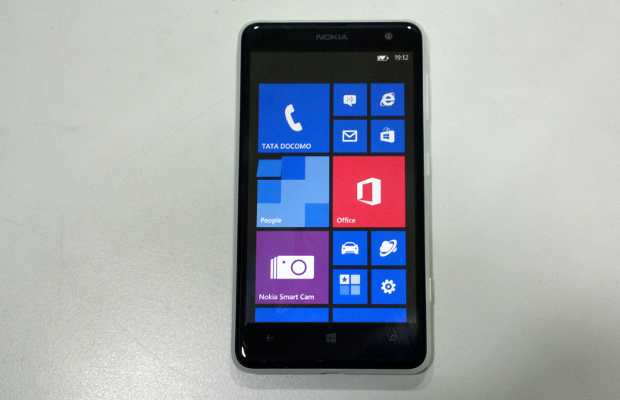 This display does not include Nokia ClearBlack technology layer to prevent reflection and give darker blacks. Instead, Nokia has offered the Sensitive Touch technology to make the display usable even with gloves. We do welcome the bigger display, though it lacks the finesse and crispness of other Lumia devices. Unfortunately, the next step from 480 x 800 pixel to higher resolution is directly 1280 x 768 pixel, or 1280 x 720 pixel; so there is no middle path for crispness.
Nokia has powered the Lumia 625 with a dual core 1.2 GHz Qualcomm Snapdragon S4 MSM8930 mobile processor with Adreno 305 graphics chip and only 512 MB RAM. Apparently, the same graphics and RAM combination has been used in the Lumia 720, Lumia 520 and Lumia 620. What was really surprising was that the Lumia 625 has been touted as a different device but it does not have 1 GB RAM. Sure, the different processor did make things slightly more responsive compared to other devices but we shall refrain from saying it was fast.
Surprisingly, even Lumia 625 has only 8 GB on-board storage. However, Nokia has offered a memory card to support up to a 64 GB micro SD card. The 7 GB free Sky Drive cloud storage with the official app is more like a consolation prize. For entertainment, the FM radio comes handy post the Amber update and there is the Nokia Mix Radio that offers music and downloads with Nokia Music subscription. The Lumia 625 delivers decent location based services through the GPS chip that has A-GPS and Glonass support for faster location lock.
Nokia has also implemented active noise cancellation with the dedicated mic that helps in enjoying decent voice calls.
Operating system
Nokia offers the Lumia 625 with the new Lumia Amber update, including the Windows Phone 8 GDR2. Meanwhile, the user interface remains the same – simple and easy to navigate.
The keyboard is very comfortable and adaptive. However, it does leave some space when used in landscape mode. Several email accounts can be used to enjoy reading emails in a unified inbox. Apart from that, the Data Sense app gives a fair overview of mobile data usage by the device.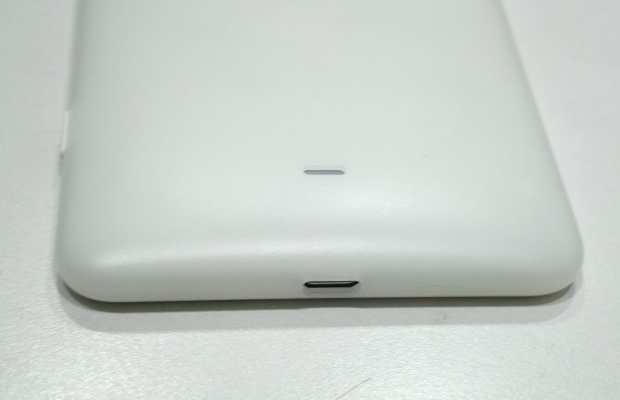 Several pre-loaded apps make it usable right out of the box, including Bigflix, BookMyShow, Cosmopolitan, Flipkart eBooks, Trip Advisor and Zomato. Such apps certainly ease the entertainment and travel woes of users. The MS Office Suite features make it quite competitive, with an Office 365 subscription to boost productivity on the move. Nokia Music does a fantastic job of keeping us entertained and Nokia Mix Radio is one interesting service for discovering new songs. Of course, we do possess the music subscription.
Nokia HERE (previously Maps) is one of the strong points that boosts a smooth mapping experience. Nokia HERE Drive offers turn by turn navigation and it can also be voice guided. The City Lens app brings augmented reality on the relatively small screen of this device, offering a computer generated mapped view to the real-world camera stream.
Social networking was taken care of by the Twitter and Facebook apps downloadable from the Windows Phone Store. Despite the great hardware, it misses out on the latest games due to lack of enough RAM and enough processing power. The popular new games stutter and fail to run smoothly on this smartphone. So if gaming is one of the features you are looking for, you will be disappointed. Learn more about the new Lumia Amber update here.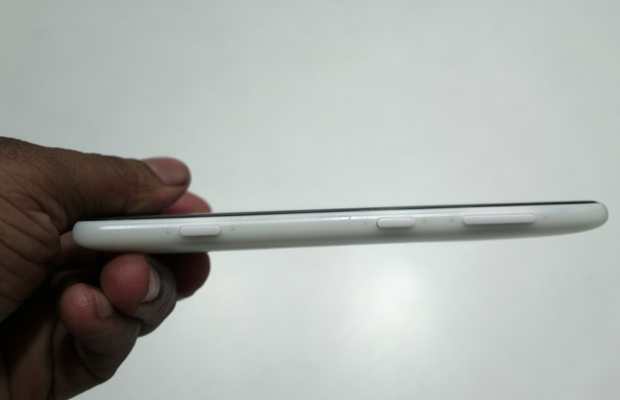 Camera
Nokia's new Amber update makes image processing much better. The Nokia Lumia 625 features a 5 megapixel camera. It has LED flash, auto-focus and a two-stage dedicate camera key. With the f/2.4 aperture, the camera's closest focus range is 10 cm. The touchscreen display acts as a large viewfinder and one has to touch the display to make the camera focus on a particular area. The camera app offers photo settings primarily set at default – scenes, ISO, exposure value, white balance, aspect ratio and focus assist light. Images deliver nice contrast and fairly saturated colours.
The camera gives decent performance in a well-lit environment in the day time. However, it fails to impress in low and dim light environments where noise creeps in. Optical image stabilization has not been added and the results of low light imaging are not that great.
Nokia has added four lens softwares pre-loaded with the camera app for image manipulation: bing vision, panorama, cinematograph and smart shoot. Smart shoot is a kind of burst mode for multiple images and the user gets to choose the best. With the Amber update there is a Smart Cam app to enjoy features such as best shot, action shot, motion focus, changing faces and removing objects. Unfortunately, it will not have the Pro camera app that is available to the Lumia 9xx series and higher devices.
The front facing VGA camera also has f/2.8 aperature but offers 640 x 480 pixel resolution. This camera can be used for quick video chats and clicking selfies – self portraits.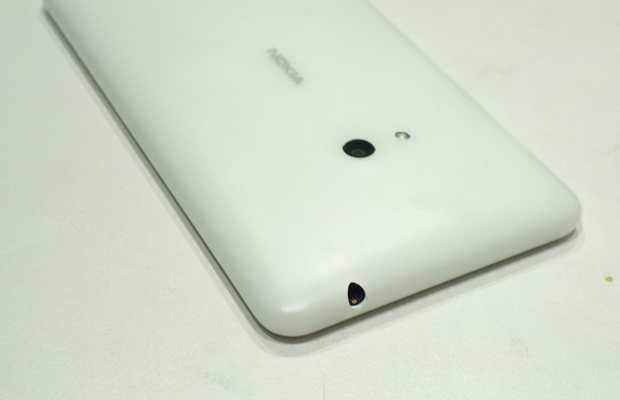 Multimedia
The speaker at the back has a very small outlet. It is not loud enough to wake you up from sleep. The Nokia Music Store and the Nokia Mix Radio can keep one entertained all the time. The music player also brings along software equalization presets to suit the needs of the listener. Sound quality too is decent and ideal for casual music lovers.
The Lumia 625 can playback MP4 and DivX files smoothly to make watching videos fun. Yet again, we shall mention that Microsoft needs to make the video player more capable of supporting a variety of video formats and adding more options such as subtitles. Photo Hub plays photos like a breeze. The sound output and better audio quality can be delivered with the same hardware. Listening to voice guided navigation is fun and quite helpful while driving.
Battery
Nokia has used a large display. We expected a bit of a bump in the battery capacity too considering the 4G LTE network support. Using the phone normally to check emails, browse the web and social media along with some entertainment gave a fair runtime of about fourteen and half hours approximately. We had switched off the battery Saver feature from Settings to get a more real world usage view. Also, the brightness of the display was set to automatic. Those who enable the battery Saver and push the brightness to maximum might see a runtime of about thirteen to fourteen hours. Nokia has packed a 2000 mAh non-removable battery. That might be an issue for many and is odd since the shell is removable but the battery is not.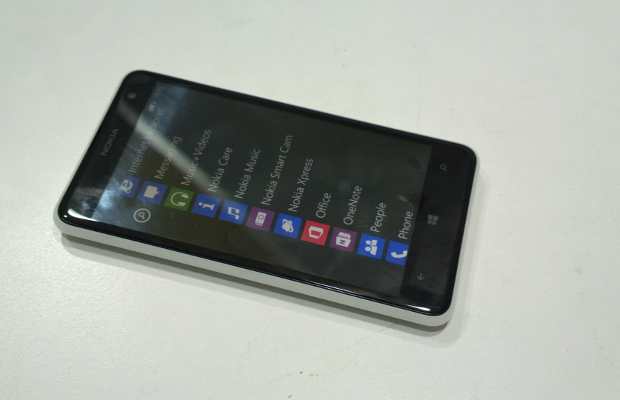 Final Words
Nokia Lumia 625 with Windows Phone 8 is priced for Rs 19,999 but one can always purchase it for less. However, that discount will not include the benefits worth Rs 16,082 from Nokia, Flipkart, Ozone and Tata Docomo. More details can be found on the product page. Nokia Lumia 625 is decent for those who want a slightly large screen but within a limited budget. It is ideal for those who have been using strict budget feature phones and want to enjoy good smartphone features. Gaming might disappoint a few folks but the phone makes up for that with other Nokia Lumia Exclusive offerings.
Lumia 625 is for those who aspire for a stylish smartphone with a big display, faster mobile data connectivity and most modern features.