Within a year of launching its first dual SIM phone, Nokia has managed to capture 19 per cent of the dual SIM market in India. Nokia now has more than ten phones in this category.
The Asha series of phones forms a major part of Nokia's feature phone strategy and looking at sales numbers, it is now clear that the strategy is working at least in India.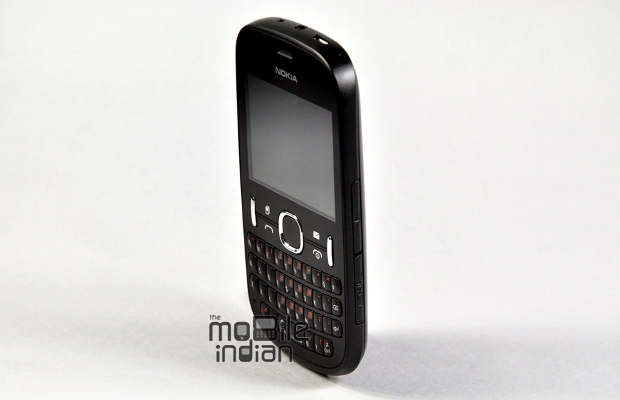 Nokia Asha 200 is a dual SIM phone with a Qwerty keypad and 2.4 inch screen, and it is one of the showcase devices of the series. We find out how good (or bad) this particular phone is.
Design
There is nothing striking in the design of Asha 200, however overall the phone looks good. While the quality of its plastic body is good, the keypad, which is also made of plastic is not soft to touch. Asha 200's keypad is not as good as the ones we used to get in phones like Nokia 1100, but it is decent. Being a Qwerty keypad, it nonetheless helps in typing.
The D-pad and two horizontal buttons on either sides of the D-pad are finished in chrome and this is just about the only design element that has been incorporated to make the device look good. There are four more buttons between the D-pad and the horizontal buttons for SIM management, answering calls, call disconnect/power, and one button for messages.
The phone's glossy back cover is curved at the edges and has a camera on the top right corner.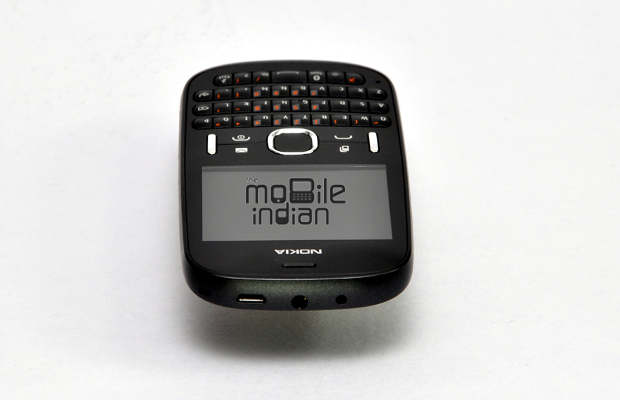 The SIM slots in the phone are in two different places – one below the battery and the other on the right side of the phone, which is hot swappable, or can be changed without the need to restart the phone. This function also allows you to pre set the settings of up to five SIM cards.
Just above the SIM card on the right side lies the SD card slot, which can accommodate up to 32 GB of memory and is hot swappable too. The remaining ports are at the top and include a micro USB, 3.5 mm audio jack and charging socket. There is no volume rocker on the phone but the D-Pad acts as one.
The phone weighs 105 grams and is good to hold too. There are five colour options available, including black, white, fluorescent green, pink, and a light shade of blue.
###PAGE###
Display and keyboard
The phone comes with a 2.4 inch TFT display with 320 x 240 pixel resolution. Display quality is good with good colour rendition, especially for a feature phone screen. It is also good in terms of size and Nokia has done well to design the operating system to suit this screen size.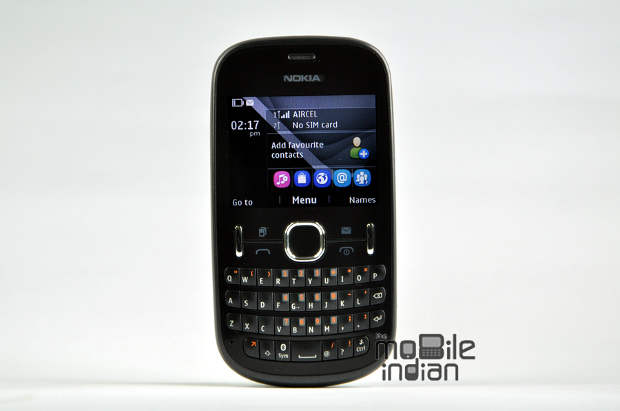 The keypad on the other hand is not the best we have seen from Nokia. The spacing between the keys is not good either and neither is the feel of the buttons. However, the design element is not a deal breaker. Yes, it is bad considering Nokia's standards but the phone still scores over its competitors vis-Ã -vis its design.
Camera
Nokia Asha 200 has a 2 megapixel camera, and unlike most other phones with similar camera specifications, this one is rather good. The camera captures pictures of 1200 x 1600 pixels, with good sharpness and colour reproduction. The camera also records video although at a very slow 10 frames per second.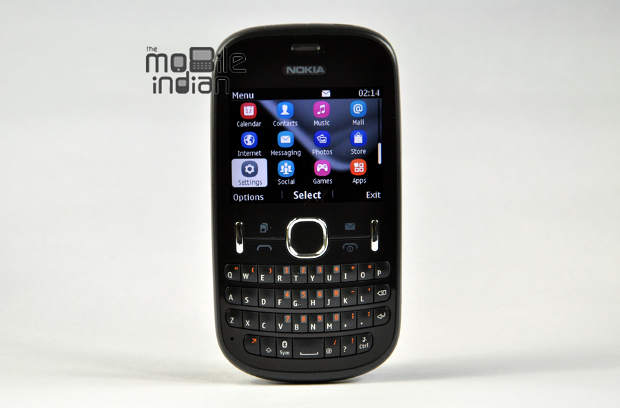 In terms of video, the camera is not worth considering, but it is good for still photography, especially in well-lit conditions. There is no flash so low light photography is not for this phone.
Battery
Its 1430 mAh battery is quite big for a feature phone and provides 6-7 hours of talk time. With full charge, the phone lasts for almost three days with more than 2 hours of music and an hour of talking over the phone, besides browsing and playing games for some time.
###PAGE###
Operating system
The operating system is the most important part of a mobile phone. This S40 device isn't disappointing on this front either. Though this OS is not as simple as Nokia devices are known to be; it is certainly on the user friendly side.
The biggest problem with the OS is the lack of a trackpad. A D-pad (direction keys) based navigation on this phone makes it slightly more complicated. The home screen is also very cluttered.


Selecting SIM cards on this phone is very easy; a button allows users to switch between the first and second SIM. Not just that, you can also save the settings for three more SIM cards.
Besides, with this phone users get thousands of songs for free from Nokia Music Store. There is Nokia Life tools too, which provides life enhancing information to both urban and rural users.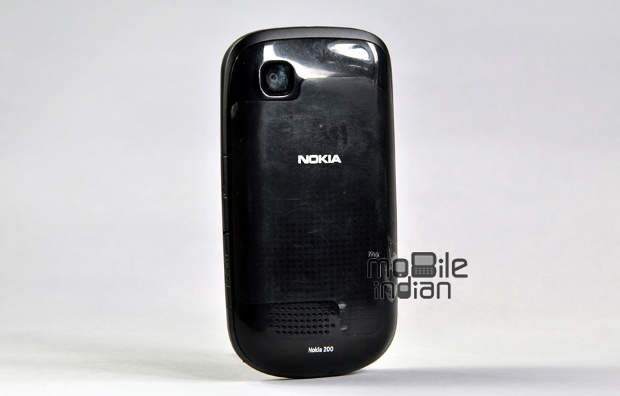 You get to download games and applications on this phone from the Nokia Store but you can't play heavy graphics based games on it – this is what differentiates Asha 200 from a smartphone. Also, Asha 200 does not support YouTube though it has FM radio.
Connectivity
There is nothing much to talk about in terms of connectivity.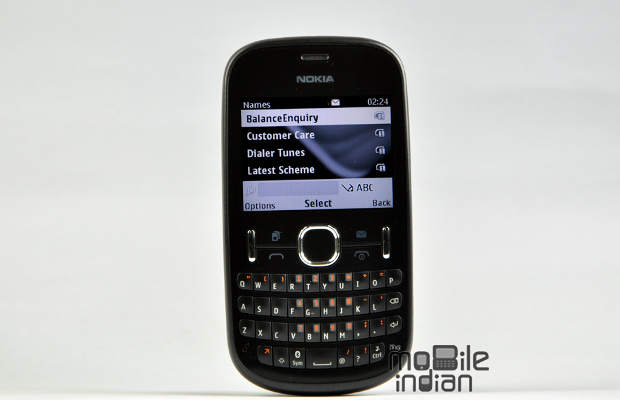 Nokia Asha 200 comes with GPRS and Edge connectivity for data access, and Bluetooth and USB for file transfer.
However, there is no WiFi or 3G connectivity.
###PAGE###
Verdict
The phone has quite a few tricks up its sleeve to wow users, like free Nokia music, easy SIM management, and very good build quality.
However, there are a few problems like the lack of a trackpad, WiFi and a slightly complicated user interface, all of which go against the device. The phone costs Rs 4,400, and for that much money you can get a Nokia C2-03, a touch and type phone.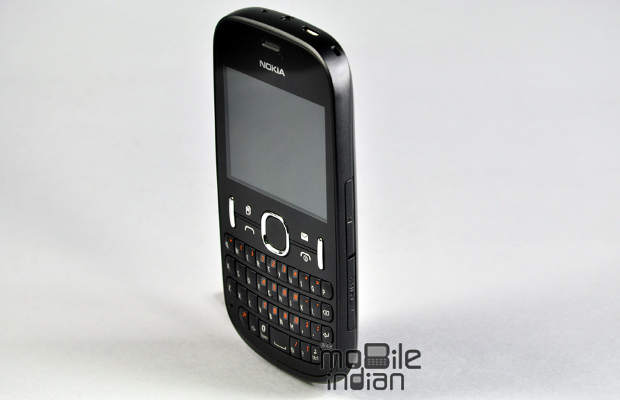 Samsung Chat 322 with a similar form factor and features is priced at Rs 3,600. And then there are several phones from Indian handset brands that offer many additional features including WiFi.
However, free Nokia Music, Nokia Life Tools and Nokia Store tilt the scale in Asha 200's favour. No other manufacturer has similar services for its feature phones. Overall, Asha 200 is well worth your money if you are looking for a feature phone in this range.