Till now, people often confused Android smartphones with characteristics like 3G, WiFi, Bluetooth etc. But, busting that myth, Micromax has brought out its A25 Smarty that has other Android smartphone like features sans some like 3G connectivity. Moreover, the phone also does not have Proximity sensor that switches off the display when the user use the handset for calling. Nor it has the Ambient light sensor that allows the phone to adjust the brightness of the screen according to the surrounding light.
Well by cutting on these features, Micromax was able to cut down the cost of the smartphone while providing users a smartphone that has basic essential features like a 1 GHz processor, a decent 2.8 inches capacitive touchscreen and the Android operating system.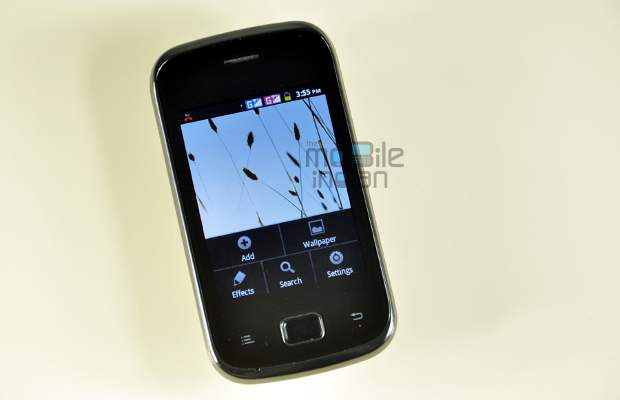 Clearly, the specification itself shows that it is a no-nonsense, plain, vanilla Android smartphone. Let's see how it works in real world.
###PAGE###
Look and Build
The Micromax A25 Smarty is quite small in nature and to be precise, it has a dimension of 56 x 104.5 x 13 mm (width x height x thickness). At 102 grams, it is also quite lightweight.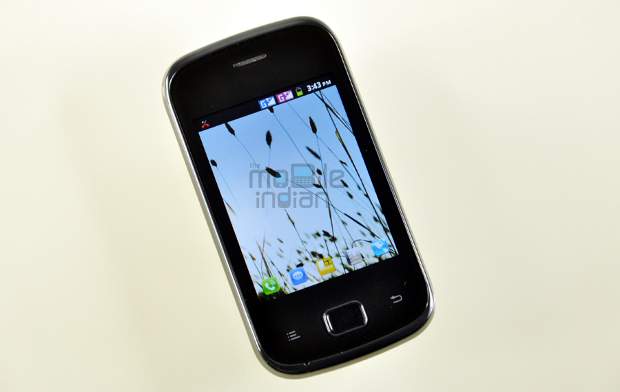 Nonetheless, it has great looks and build quality. The phone has a textured back panel that is really good for a good grip. To make it attractive, Micromax has provided a metal strip that runs throughout four sides. But the front panel attracts lot of fingerprints and you need to wipe it clean very often. But all in all, it has good built and decent looks considering that it is priced very reasonably at around Rs 4,000.
###PAGE###
User interface
This is another highlight of the phone. There is a power on/off key at the top while a micro USB port is on the left hand side. The volume rocker lies in the right hand top side along with the 3.5 mm jack. Just below the screen, there is a home key along with two capacitive touch buttons – the menu and return keys. This is purely the trend with Android handsets these days. But what makes it apart from others is the user interface.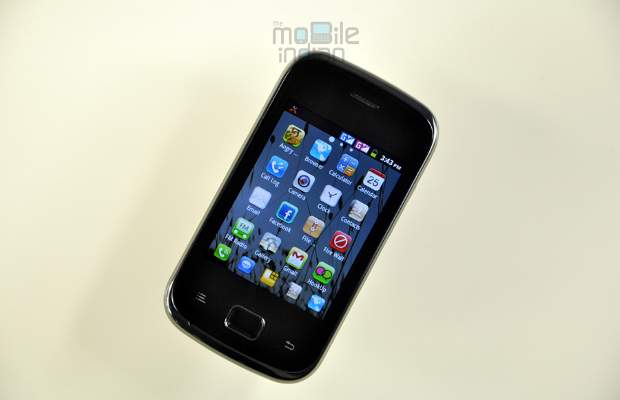 Despite its budget nature, the phone comes with Android 2.3 Gingerbread operating system but it has a slightly tweaked interface. As you power on the phone, you will find a lock icon that you have to scroll down to get to the home screen. On the home screen, there are four app icon shortcuts which are non-removable. But you can put any other app shortcut anywhere in the screen – to do that just press and hold anywhere on the home screen. The phone comes with lot of shortcuts on the home screen though which you can remove as well. There are five screens which means that you have plenty of space to put your favourite app shortcuts.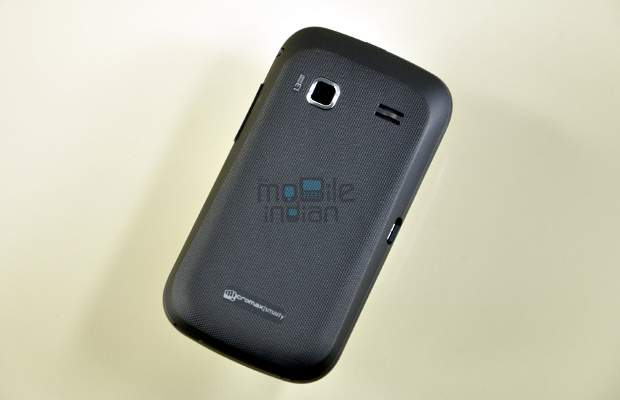 What is different in this phone is the pull down notification bar which has a section called 'Toolkit' which provides shortcuts to 11 tasks including airplane mode, reboot, power off, lock screen, Wifi, Data connection, Bluetooth, Audio, Input, Auto and Adjust (display brightness). These shortcuts makes it easy to operate the phone.
All in all, it has a nice user interface and all credit goes to Micromax to offer such a nifty user interface bearing phone for such a budget.
###PAGE###
Performance
This is again a highlight. Despite being priced at just around Rs 4,000, Micromax A25 Smarty has a 1 GHz processor. However, it has lowly RAM of 256 MB that to somehow takes the sheen out of this processor. Nonetheless, it is reasonably fast. We have played games like Ninjump and the Angry Tarzan and the phone did not showed any lag during the game.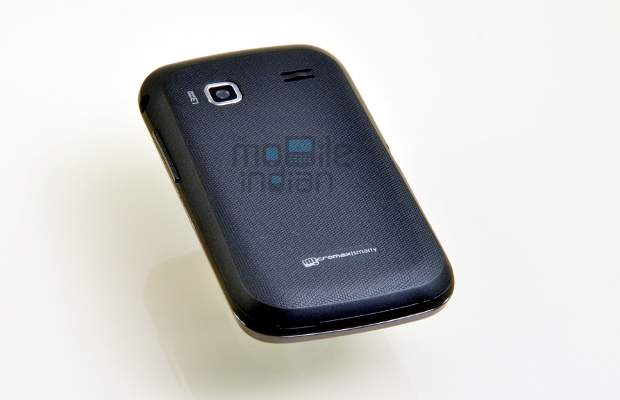 Conspicuously, the phone did failed to respond during start up and hanged while navigating from one page to another and also during closing and opening some applications. So it is advisable to have reboot or shut down the phone after an interval to free RAM but installing a RAM booster is not recommended as that app would take up a big chunk of the 256 RAM of the Smarty.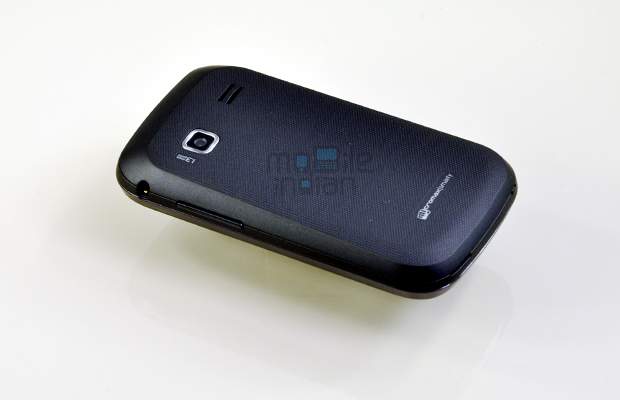 But overall, if you consider its price, than its performance is plausible.
###PAGE###
Others
Micromax can also be commended for providing WiFi and Bluetooth connectivity with this phone while striping it off 3G connection. The Micromax A25 Smarty has 1280 mAh Li-Ion battery that also provides back up of around one day with minimal usage with full recharge.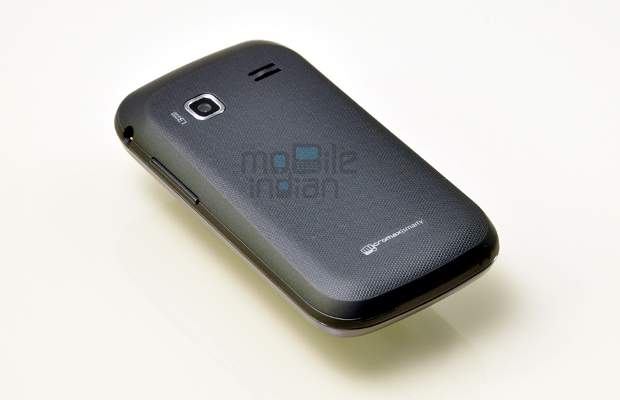 There is a 1.3 megapixel camera in the Smarty as well but it is just there for the sake of having one.
###PAGE###
Competitors and verdict
The biggest absentee features in this are the proximity sensor and the ambient light sensor. Due to unavailability of proximity sensor, the phone locks itself depending on the screen timeout time you have set. So suppose you have set it at 30 seconds or less, than you have to press the power button and then can only disconnect a call. This makes a delay of 1-2 seconds which will contribute to your overall phone bill and is very annoying as well.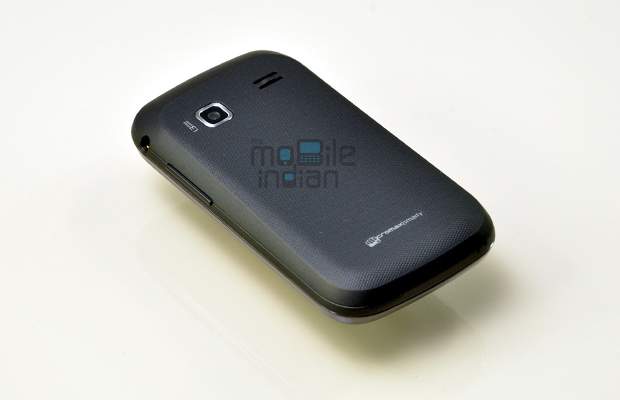 Also, absence of ambient light sensor prevents it to adjust to surrounding light that forces one to keep the display brightness at the maximum which results in faster battery draining.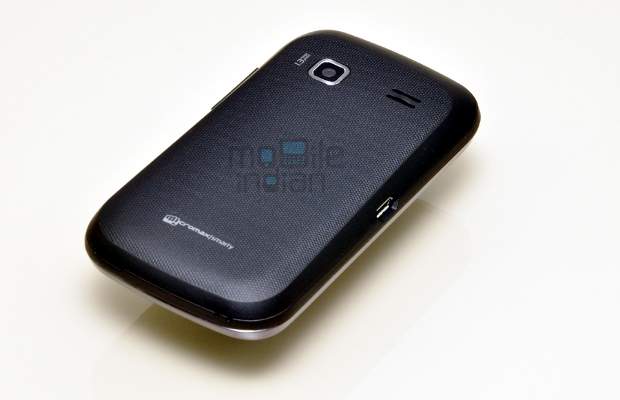 It is priced very cheaply at around Rs 4,000 and you can get it for Rs 3,700 as well. At this price, it has few competitions. Infact, Micromax has itself offering few other smartphones like Superfone Punk A44 for around Rs 4,000 while Karbonn A1+ comes for Rs 4,200 approximately.
Karbonn A1+ seems to be a worthy opponent of this handset as it has better specification than this like Android v2.3 operating system, dual SIM, 3 MP HD Primary Camera, Secondary Camera Support, 1 GHz Processor, a bigger 3.5-inch Capacitive Touchscreen, WiFi, 1500 mAh battery and even 3G. However, we have not tested the Karbonn A1+ so cannot talk about its performance.