This is perhaps the first smartphone with Android operating system that comes without 3G but has the Android 2.3 operating system along with a 1 GHz processor.
Advertisement
Pros
Battery life
Music capability
Build
Cons
Absence of Ambient light sensor and Proximity sensor
Frequent crashes
Till now, people often confused Android smartphones with characteristics like 3G, WiFi, Bluetooth etc. But, busting that myth, Micromax has brought out its A25 Smarty that has other Android smartphone like features sans some like 3G connectivity. Moreover, the phone also does not have Proximity sensor that switches off the display when the user use the handset for calling. Nor it has the Ambient light sensor that allows the phone to adjust the brightness of the screen according to the surrounding light.

Well by cutting on these features, Micromax was able to cut down the cost of the smartphone while providing users a smartphone that has basic essential features like a 1 GHz processor, a decent 2.8 inches capacitive touchscreen and the Android operating system.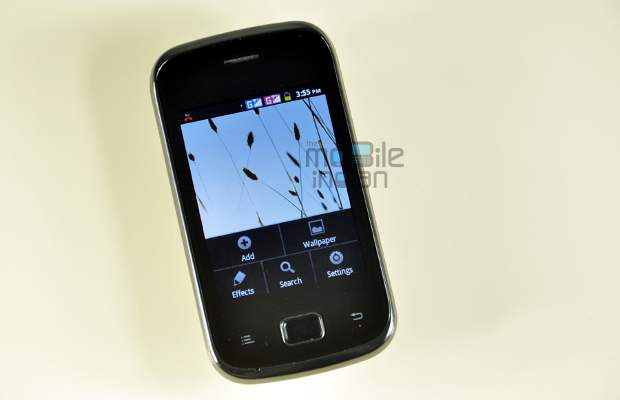 Clearly, the specification itself shows that it is a no-nonsense, plain, vanilla Android smartphone. Let's see how it works in real world.


Advertisement