Micromax's products always break the norm in terms of specifications at a given price point. However, many of its products do not perform as they promise on paper.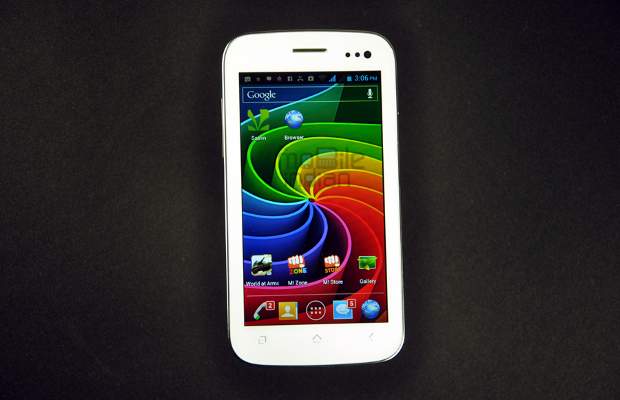 And this means that there is always a question mark in consumer's mind about whether they should buy the product or not. So in that sense this review is important.


Micromax Canvas II A110 is one product which is priced at the same as its predecessor – the Micromax Canvas – and yet offers much more in term of specifications.
Design
Micromax Canvas II A110 is a good looking piece of hardware, and is heavily inspired by Samsung Galaxy SIII. The front of the phone has a glass overlay that covers both the display and the non-display part. The rear panel has gradual slopes towards the edges that creates a feeling of slimness while its textured nature gives a good grip.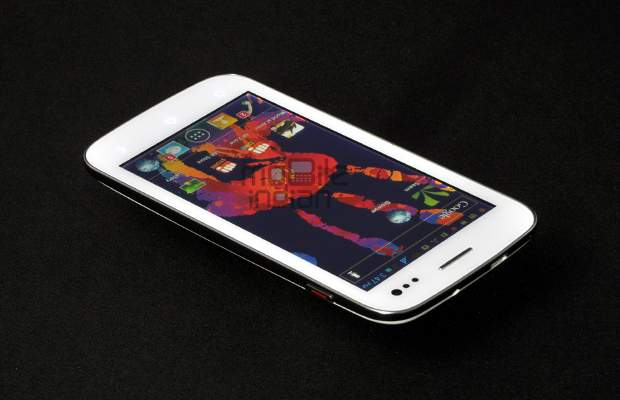 However one of the biggest drawbacks of the design is the bulging camera unit from the back, which makes the camera prone to scratches. The battery case is made of not very thick plastic but doesn't feel really cheap.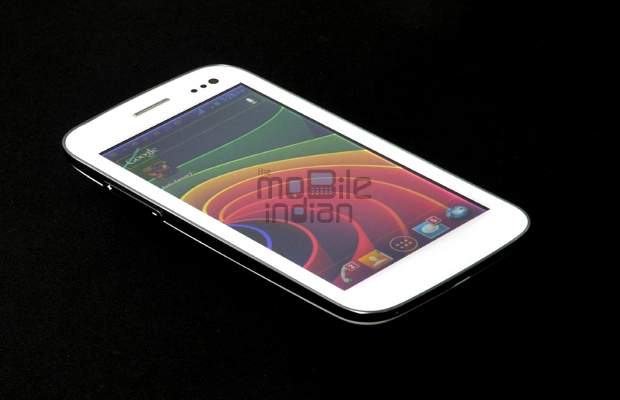 The overall built quality of the phone is decent, considering its price.
The SIM slots and the MicroSD card slot are placed inside the back panel. The power on/off button is on right hand side that makes it a bit easy to reach. The same goes with the volume rockers which are placed on the left hand top side. The 3.5 mm jack and a micro USB port are placed on the top.
Display
The Micromax Canvas II A110 has a 5 inch touchscreen with FWVGA (480×854) resolution, which is tad better than the common 480×800 pixel resolution found in budget phones. Since it is an IPS panel, it offers good viewing angle and readability, which is further complimented by its decent brightness.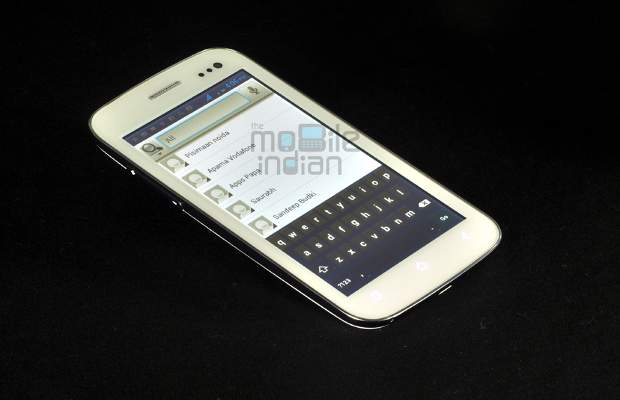 The touch sensitivity of screen is good and we did not face any issue whatsoever with that respect.
Performance
Canvas II comes with MediaTek chipset based 1 GHz dual core processor and 512 MB RAM. One may rue the low amount of RAM but the fact is that most budget phones come with this amount of RAM.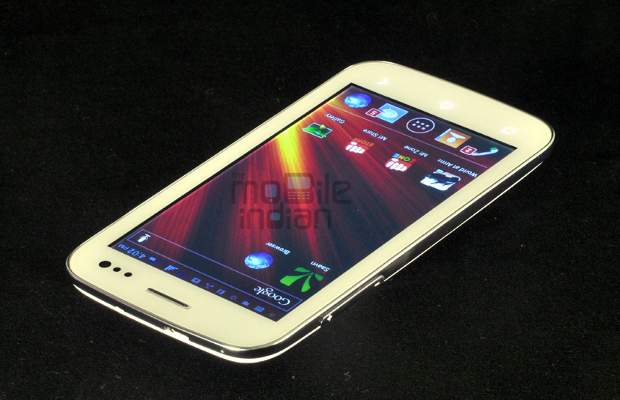 The performance of the phone is not comparable to a dual core processor with Qualcomm chipset, but it manages to play mildly graphics intensive games like Temple run, Angry birds etc.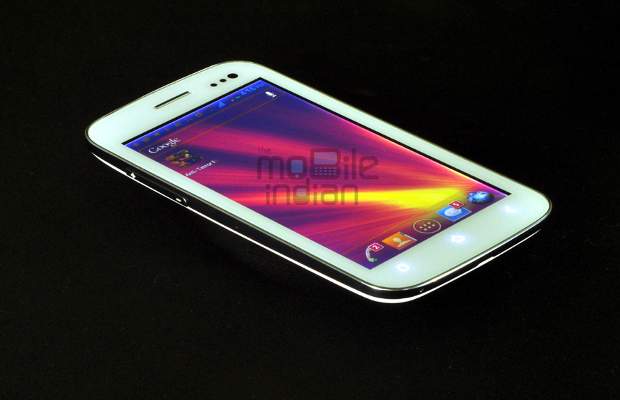 What slows down the phone majorly is the RAM which runs out in case you use the apps which require a lot of space to run.
Camera
In the back, Canvas II has an 8 megapixel camera with dual LED flash. We did not expect it to perform like some of the similar rated camera's from the MNC brands but you can compare it with a 5 megapixel unit.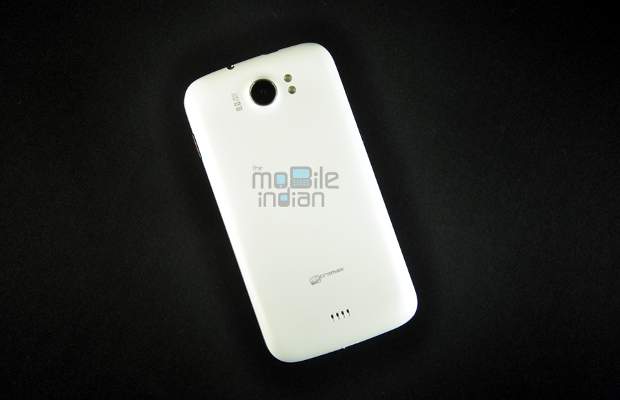 The pictures taken through Canvas II are decent especially in the daylight. The presence of dual LED means you can take closer shots even in low light. However the pictures lack sharpness and thus Canvas II definitely won't appeal to people who are keen on photography.
But then again it is a budget product and one should look at it with that perspective and then the camera too looks very much acceptable. The front VGA camera does its work of video chat just fine.
Battery
The phone has a 2000 mAH battery and that is sufficient to power this phone for a full day with medium usage. If its WiFi and GPS (switching it off when not in use) used judiciously, the phone can run even for one and half a day.
User interface and connectivity
The phone has stock Android 4.0, so nothing much to talk about it. In terms of connectivity, the Canvas II comes with 3G, WiFi, Bluetooth 3.0 and USB. No issue with connectivity as signal reception is good and reliable.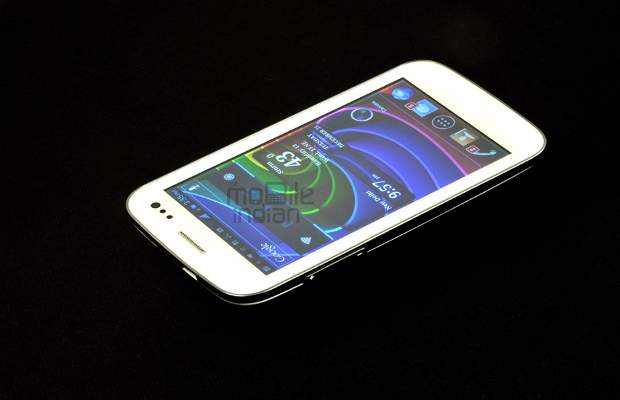 The smartphone has 2 GB user usable storage and 32 GB of expandable storage slot.
Verdict
The Micromax Canvas II is a low cost smartphone and therefore there are compromises in quality. However nowhere is it so blatant that you will not want to buy the phone.
It offers performance at par with similarly priced products from MNCs like Sony, HTC and Samsung, even though they have much lower rating for processor (mostly in the range of 800 MHz to 1 GHz single core), Even in terms of camera you will get similar performance (from cameras that are rated much lower), but offer much bigger screen real estate.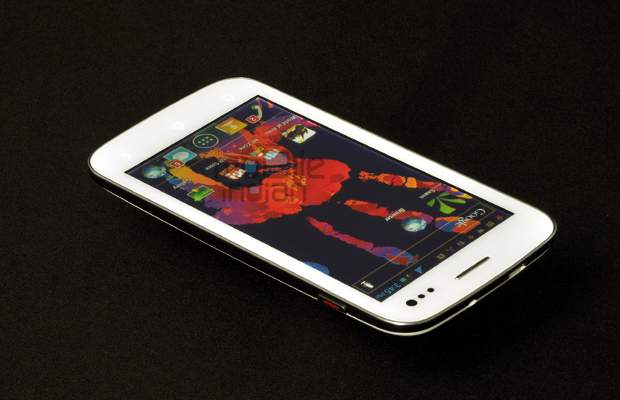 So in essence, Canvas II is a phone with likewise performance offered by products in the same price range from much bigger brands than Micromax and with a much larger screen which is also easy on the eyes.
We give thumbs up for this product given its value proposition. However be cautious it does not perform as well as it looks on paper. The phone has been there in the market for a couple of months now, so we expect Micromax and others to be working on a replacement or challenger already.