Being different is not always better and that is why we were suspicious about the LG Optimus Vu as it comes with radically different aspect ratio of 4:3. Both in our specification comparison as well as first hand review of the LG Optimus Vu, we highlighted the odd aspect ratio and wondered whether it would be acceptable to people.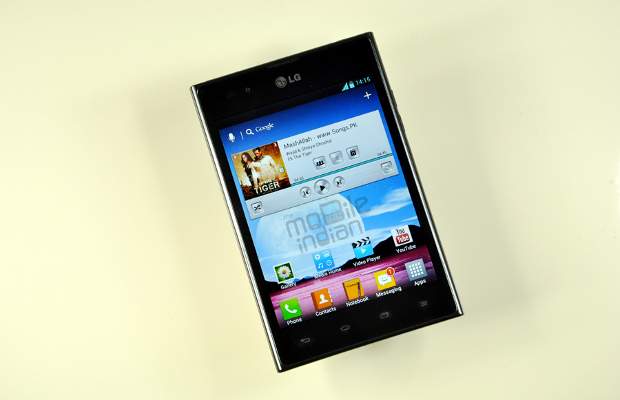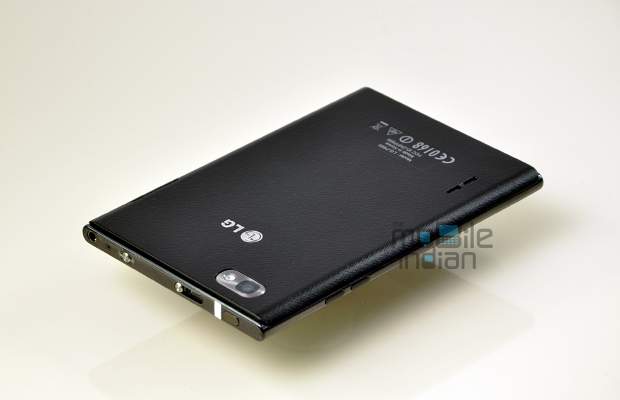 Thankfully, we have got the LG Optimus Vu in our test labs for a complete review. Here is our take but before that a quick glimpse at its specification list.
###PAGE###
Odd Dimensions
The LG Optimus Vu is truly the black sheep in the smartphone arena. In fact, I haven't met a single person in our office who did not take a note of it. And, everybody has one thing to say – it's different!
Now, the point here to ponder about is whether the distinction in LG Optimus Vu serves the cause or not.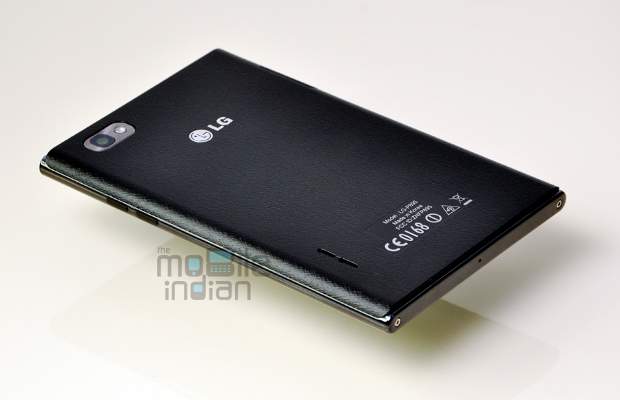 Well, when it comes to attracting notice, yes the Vu gets all the views. However, it is the operational part that many may have different thoughts. Personally, I find the odd shapes of Optimus Vu not only distinct but also very comfortable to use, probably because I have fairly large palms. Undoubtedly, it is the most comfortable phone when it comes to some tasks like gaming when you have to hold the phone in your palms but the smartphone gives some problem during callings.
During calls, you need to be very careful as it very large to handle. Also, dialing numbers is definitely not possible in one hand. So, sorry but you can't of course say – Ye to mere bayen haath ka khel hai.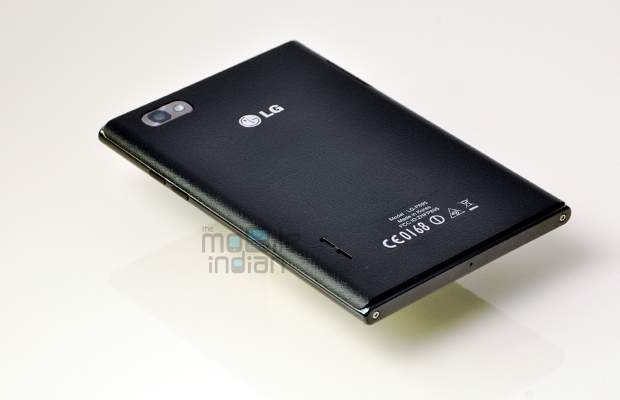 Now here are some facts that would give you a fair bit idea about the size of the LG Optimus Vu. It has a dimension of 5.50 x 3.56 x 0.33 in (height x width x thickness) and has 168 grams weight. The smartphones display is of 5 inch. Now let's compare it with the next biggest smartphone currently in the market – the Samsung Galaxy Note II, to bring thins in to some prospective.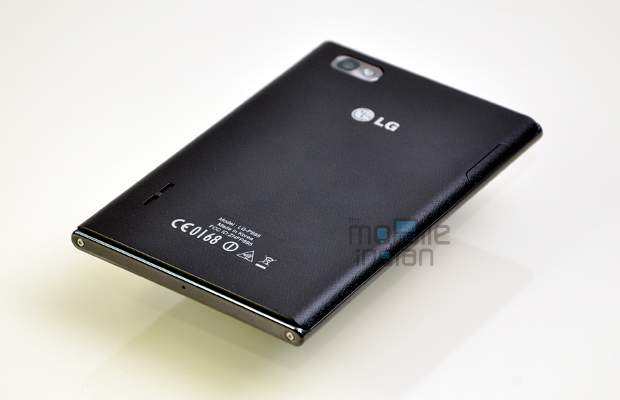 The Note II has a 5.95 x 3.17 x 0.37 in dimension and comes with a 5.5 inch display and is 183 grams in weight, from the figures itself, it is quite clear that the LG Optimus has more width but is sleeker and lighter than the Note II.
Now the obvious question – What are the advantages and disadvantages of Optimus Vu's odd display?
Well, as we said above, it would be difficult for some who have small palms to operate it and especially during calls; it is difficult to dial numbers in one hand. Knowing the obvious disadvantages, LG has though made provisions to correct the aspect ratio for any app; you just need to press and hold the home button to change the aspect ratio from 4:3 to 16:9. However, some apps don't respond well to that but otherwise, you can either see your videos, pictures or any other app in full screen or in the 16:9 ratio.
As LG too says, this aspect ratio is great for reading books and browsing website though.
###PAGE###
Body and Display
The LG Optimus Vu has however a very good built. The 5 inch display has been fitted well inside a thick metal strip that runs around the sides of the phone. The back panel, though a bit dull, has s rubberized leather finish that gives good grip and handling.
On the top you will find the 3.5 mm jack, shortcut key for note taking app, mini USB port and the on/off key from left to right in that order. On the right hand side, rests the volume rockers. The mini USB port has a shield like portion that protects the port getting damaged from dust and water. Also, it has a non-removable battery and the micro SIM card slot is on the top left hand side. The 8 megapixel camera along with flash has been fitted well in a silver coloured metallic plate on the black colour back panel well.


All in all, the phone has good looks if not extraordinary.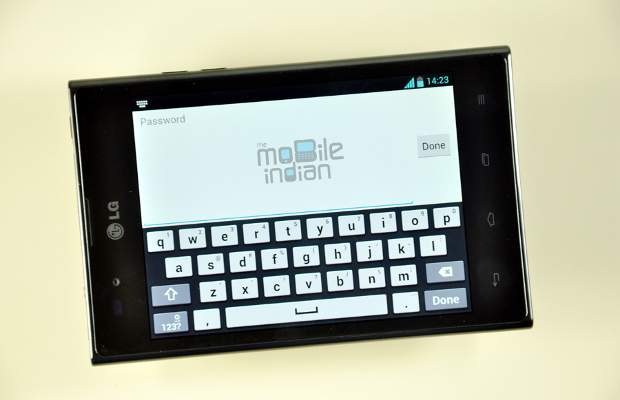 The LG Optimus Vu has a 5 inch HD-IPS LCD capacitive touchscreen with 768 x 1024 pixels resolution or 256 ppi pixel density which is appreciable. The display is not a finger print magnet and looks rather clean despite me having a sweaty palm. It doesn't get scratches too. The display is also quite bright and at maximum brightness, you can see pictures clearly even in the bright sunlight too. It produces colours well too.
###PAGE###
User Interface
The LG Optimus Vu comes with Android ICS operating system but has a customised user interface. It feels like an amalgamation of HTC One X's Sense 4 and the Samsung TouchWhiz but only in a good sense.
As you switch it on, you can either unlock it by swiping in any direction or can choose from other options like Face Unlock, Pattern, Pin or Password. Also, if you set the face unlock feature, you can choose a pin or pattern in case you have problems with face unlock feature later.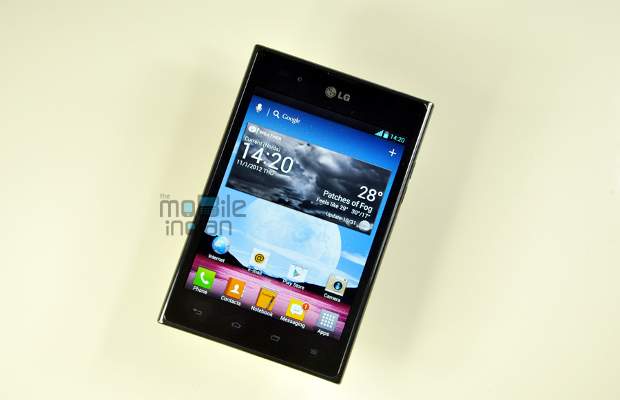 There are seven home screens where you can put any app or widget on any place. But unlike normal Android phones, as you put your finger anywhere on the screen and hold it, you will see all the Apps, Downloads, Widgets and Wallpapers folders just below the screen. This makes it quite easy to change the wallpaper and at the same time if you want to put any app or widget on that. Or just alternatively, use the plus icon on the right hand top side of the screen to change anything.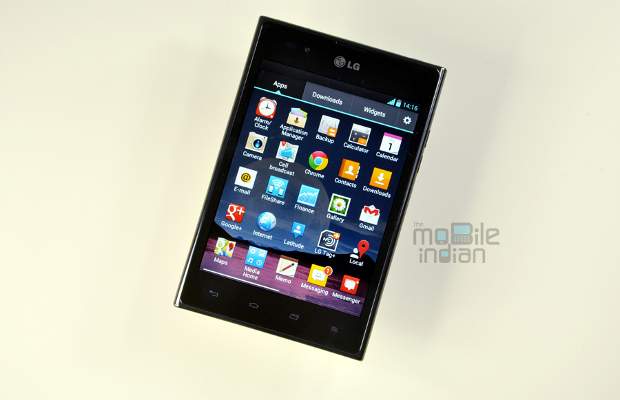 Like in Sense user interface of HTC, you will see Apps, Downloads, and Widgets when you go to the application menu. Also, there is a settings icon on the extreme right in the App Menu alongside the abovementioned folders, which you can use to arrange icons in four screens of the App menu.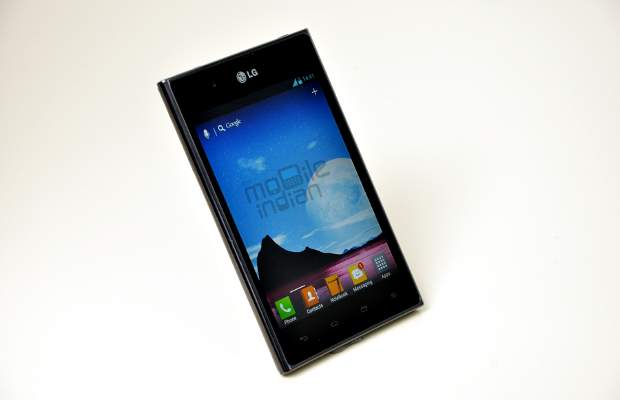 The four capacitive buttons (return, home, recent, setting) on the front panel, just below the screen, aides well for smoother options. The setting button itself allows you to just quickly change the settings of the display with ease. All in all, the LG Optimus Vu has is really easy to handle and has many options to personalise the phone with ease – which are absent in even in Samsung Galaxy SIII and even the best looking Android phone, the HTC One X.
In a nutshell, in my view, the LG Optimus Vu is the best user friendly Android smartphone in the market today.
###PAGE###
Note-worthy
The USP (Unique Selling Proposition) of LG Optimus Vu is its note taking capability as it has a wider body. True, perhaps this is the best shape for taking notes, as it is almost like a small notepad. But it is not about the body shape only.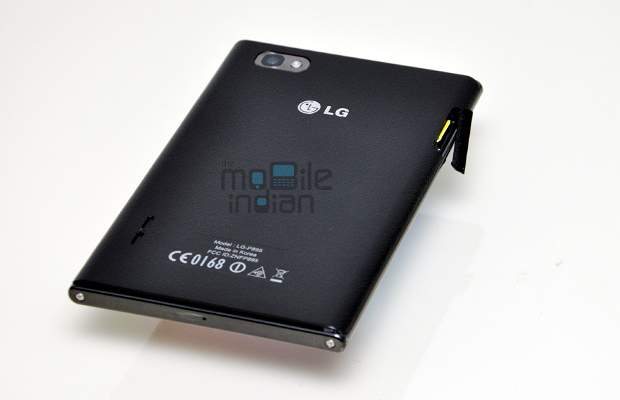 LG has provided a quick access physical key in the top part of the smartphone using which you can straightly go to the Quick Note app after unlocking the phone. This key also allows one to write something on a particular screen and save it or share it through social network. You can use this note taking app almost any screen and on any picture. Also, suppose you are doing anything else like playing a game or while watching any video or just anytime or on any screen, you feel like writing. This makes it the best thing in this phone.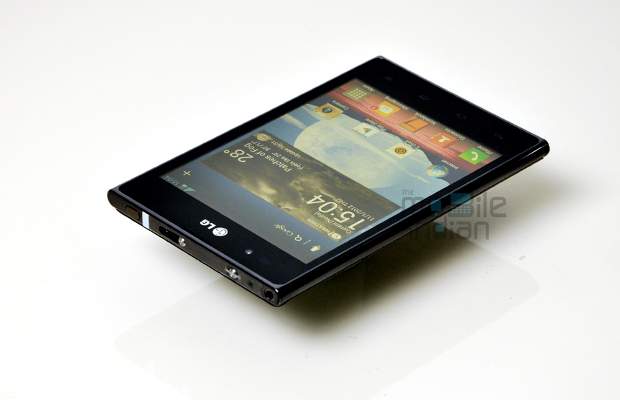 Also the Note application in the Optimus Vu is quite innovative. You can also customize your note by choosing your favourite covers, page types and their colours. You can share the notes over social network or through mail or just export them to your external storage.
The Optimus Vu also comes with a nice stylus that makes writing easy on the screen. However an obvious absentee here is a place to keep the stylus towed with the phone. Since there is no such provision, you either have to keep it in your carrying bag or in your shirt pocket to carry it around.
###PAGE###
Performance and others
The LG Optimus Vu comes with 1.5Ghz Quad-core processor which is well assisted by 1 GB of RAM. The technical specification's prowess also shows in the real world; the Optimus Vu ran the most graphics intensive games also with quite ease. Also, despite having a quad core processor which is alleged to be power-hungry, LG Optimus Vu has a decent battery life.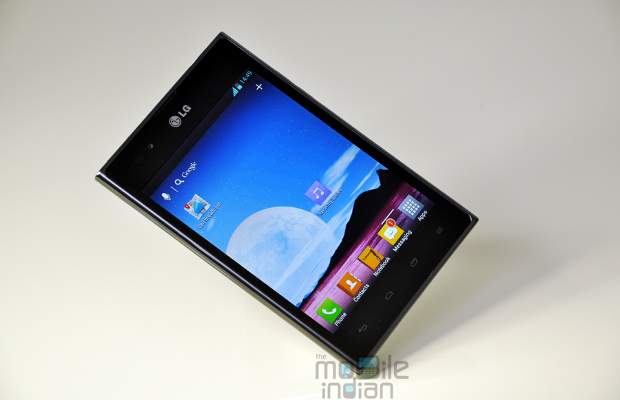 The Android smartphone comes with an 8 megapixel rear camera with an LED flash. There is a 1.3 megapixel camera in the front as well. The rear camera can record videos in 1920 x 1080 resolution at 30 fps. The camera app has also lot of features like Auto Focus, Time Catch Shot, Finger Tip Seek, Face Tracking, Continuous Shots, Beauty Shot, Panorama, HDR, Geo-tagging, Image Sharing and Image Editor.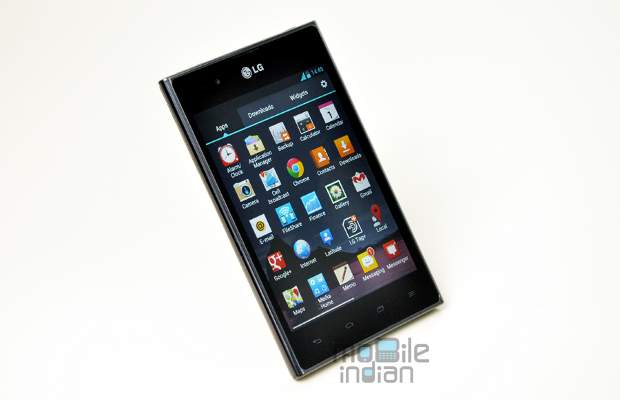 As the official record says, its rear camera is a good one, capturing all the decent colours. It performs well in log light conditions as well. However, the LG Optimus Vu's camera has some sort of issues with auto focus.
Connectivity features are also in plenty in Optimus Vu in the form of WiFi, USB, Bluetooth, NFC, DLNA etc. However, the absence of HDMI connectivity definitely would disappoint some. Also, there is 32 GB of internal memory but there is no micro SD card slot, so you cannot increase its memory further.
###PAGE###
Verdict
The LG Optimus Vu, both from hardware and software perspective, is a fully ornamented phone. It has some nifty features as well that makes it standout against competitors. But its size is what matters. Either you like the 4:3 aspect ratio or not.