Xolo X90 is not merely a product coming out from Lava, but it is importantly Intel's entry (or should we say re-entry) into the smartphone segment. Intel used to have a processor for PDAs (Personal Digital Assistant) way back in 1996.
So let's look at how Intel has fared in creating a smartphone that can challenge not just other brands but to challenge ARM which is somewhat default processor architecture provider for all smartphones.


###PAGE###
Design
The phone looks somewhat like the iPhone 4, with its rectangular body with curved corners and flat front and back. There is a chrome strip on the sides of the front panel. The sides are in grey colour with aluminum finish and the back is in rubberised black. The back cover doesn't open and there is no expandable memory either but it has 16 GB internal memory.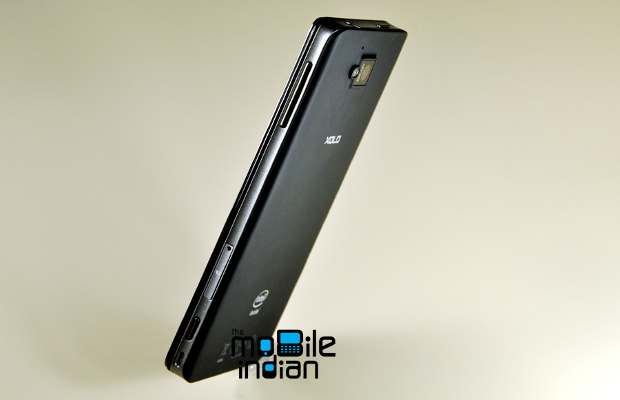 The SIM slot for the micro SIM is on right side and is similar to that of iPhone's placement and opens the same way. At the bottom there is a micro USB slot and on the side is the micro HDMI port, while the power button and 3.5 mm jack is at the top.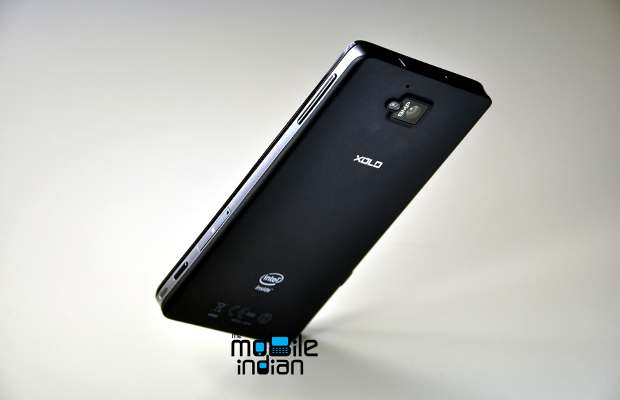 There is also a dedicated camera button as well as a volume rocker on the right side. The camera and LED flash is at the top of the back side. Lava Xolo comes with stereo speakers which are placed at the bottom of both front and rear panels. All in all, it has a very simple yet elegant design.
Though it is not the lightest or the slimmest, but Xolo feels nice to hold.
###PAGE###
Display
The phone has a 4 inch display with 1024x600p resolution, which is though not a high definition screen but is nonetheless good and the users will hardly notice in any pixels.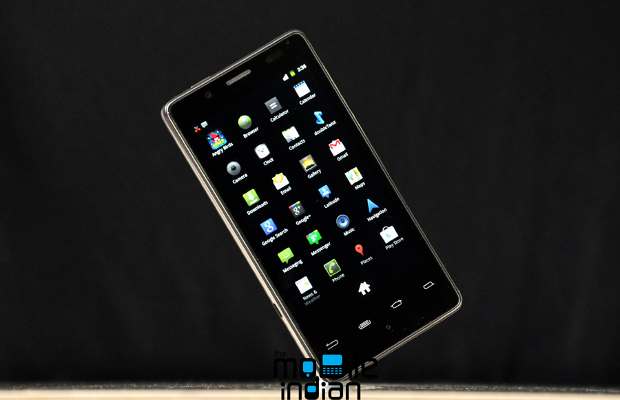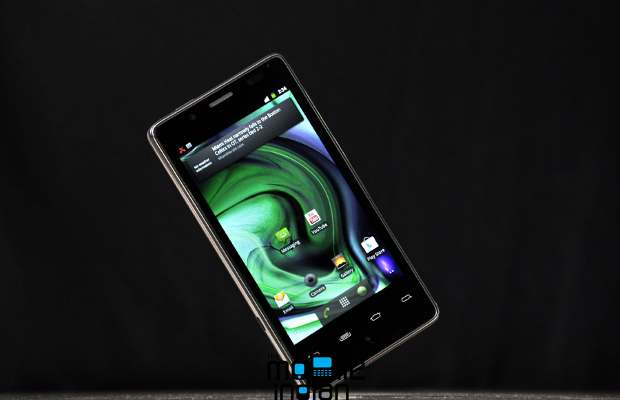 The colour reproduction and sharpness is top notch, and is as good as it gets at least in the price range that it is available at. In terms of touch screen effectiveness also there are no complaints.
###PAGE###
Performance
The phone uses an Intel Atom Z2460 SoC (codenamed Penwell) that includes a 1.6 GHz single core CPU (codenamed Saltwell) with Hyper-Threading, a PowerVR SGX540 GPU clocked at 400 MHz, and 1 GB of 32-bit dual channel LPDDR2 memory. The entire platform is codenamed Medfield.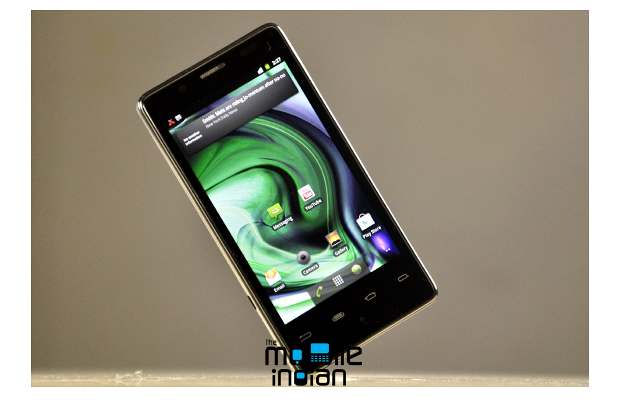 Though there are dual core processors available in this range also but none come close in terms of performance of this platform as they are of 1 Ghz dual core in nature or less.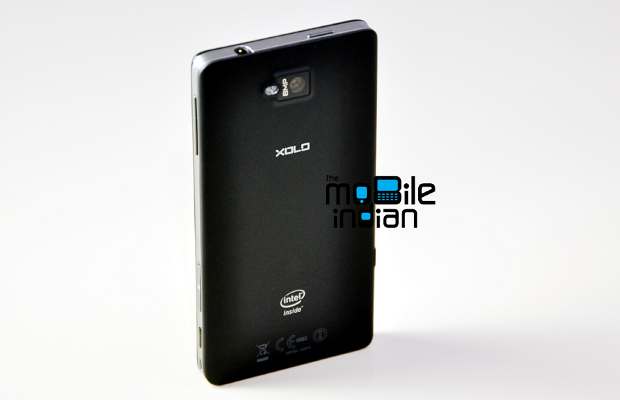 Thanks to the Medfield chipset, the Lava Xolo plays games without any framing, while video playback was super smooth. There was no visible lag in its performance related to multitasking or accessing an app.
In fact, in terms of benchmark scores, this phone even manages to beat the like of Samsung Galaxy II.
###PAGE###
Camera
Lava Intel Xolo comes with an 8 megapixel rear camera with a single LED flash while a 1.3 megapixel camera is in the front. The best aspect of the camera is the burst mode in which it clicks up to 10 photographs (you can set it to the number you want within that range).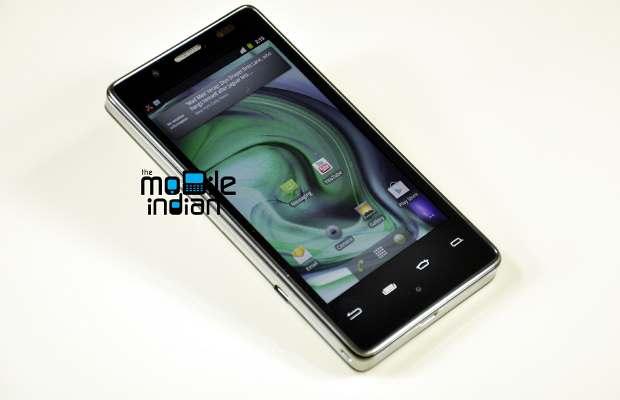 The other important aspect is that the camera app offers comprehensive options which are easy to use. You can set white balance, different scene modes etc. The camera's autofocus also works well. Moreover, both front and rear camera can capture videos in HD resolution.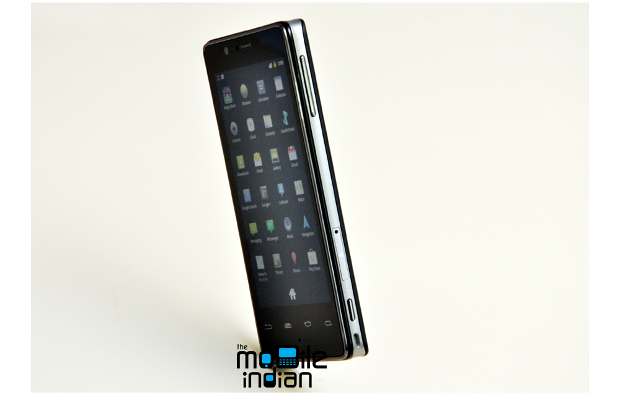 However, it is not the best camera in its range as far as picture quality is concerned. While it is not bad, there are better camera phones from Sony and others in this price range as far as sharpness and colour reproduction is concerned.
###PAGE###
Apps support
While Intel claims that its chipsets support 95 per cent of the Android apps, the real story is that it doesn't support many of the popular games like the Shadowgun, Deer Hunter, Backstab, Temple Run, and Asphalt 6.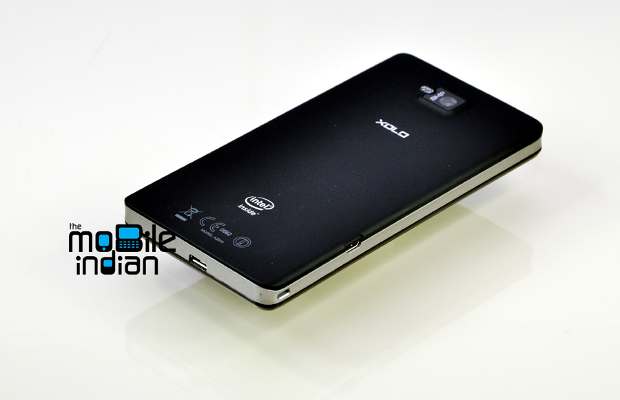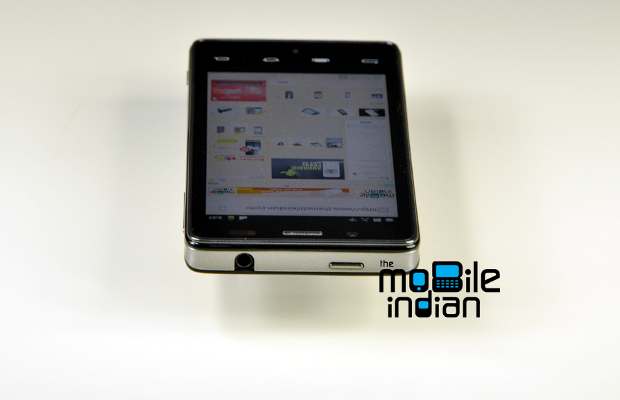 However, many other popular apps like Facebook, Twitter etc are very well supported. We are sure that Intel is already working on offering better support for apps to give Xolo user even better app experience.
###PAGE###
Battery
Another doubt that people have about Intel chipsets is their battery consumption, and thankfully this phone manages to put that speculation to rest. It easily lasts for a full day of medium to high usage, which is comparable to most Android based smartphones.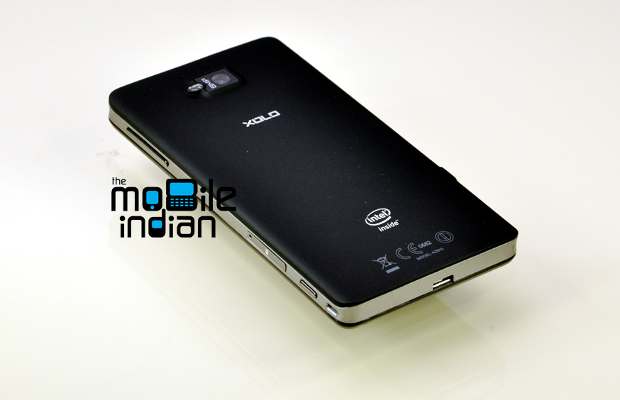 Operating System
Lava and Intel have not done much on the user interface layer over the Android operating system. However, we have heard that there are some tweaks in the background to support the x86 architecture of Intel, used in this phone, for better performance. Indeed, the tweaks have perhaps helping Xolo perform better.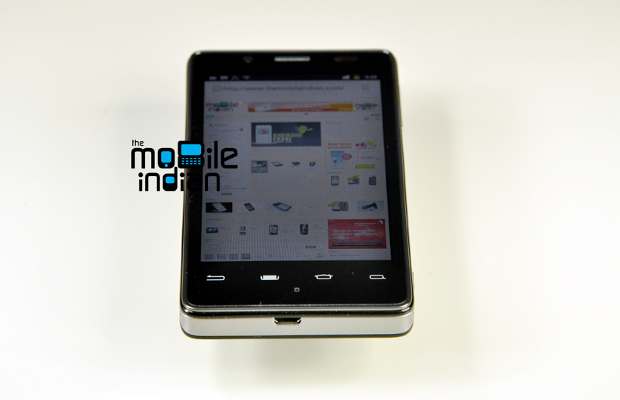 However, the negative aspect of this is that the operating system still is an Android 2.3.7 version and not the Android 4.0.4 version.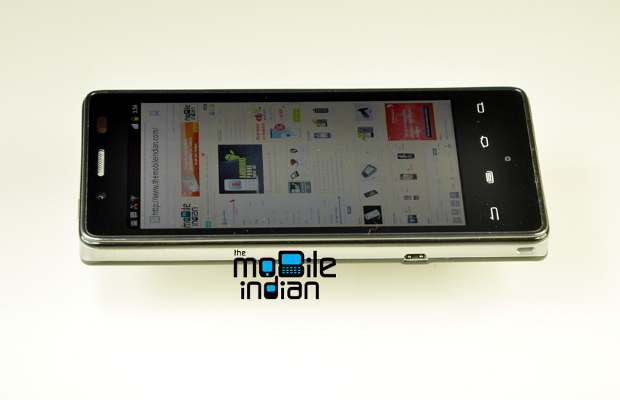 However it must also be added that none of the phone in this price bracket comes with Android 4.0 ICS, though for a few of them upgrade has been announced, which is not the case with Xolo X900.
###PAGE###
Verdict
The phone offers excellent quality and performance considering its price of Rs 22,000. In fact in terms of performance, it handsomely beats some of its costlier rivals. It offers decent battery life, good camera and a good display.
However there are few problems too. It doesn't support all the apps, it still runs on Android 2.3.7 without any promise of Android 4.0. However, one can take heart as most of its rivals too are on this platform.
However, while the two of the above problems are being gradually resolved, one concern that many potential buyers would have is about the phone being a Lava product, which has so far been only selling lower end products like feature phones or entry level Android handsets.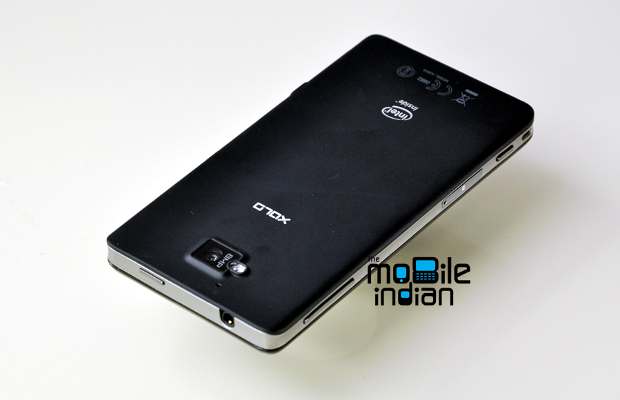 But as we have said earlier, it is more of an Intel product and Lava has got very little to with the designing or execution of the product.
While there are other phone like Motorola Atrix 2, Samsung Galaxy S Plus and Sony Xperia P and Xperia Sola, we have no issue in recommending this product, along with Xolo, to anyone who is looking for a phone in the Rs 22,000 price range.