For Rs 5,000, what sort of smartphone would you expect? Not a very powerful one of course. Probably, like me, everybody would expect a very ordinary, slow mobile phone that is more of a feature rich phone, just qualifying as a smartphone. At Rs 5,850, the Idea Id-280 3G smartphone does seem to be precisely that, but before you jump to any conclusion, you must read this review.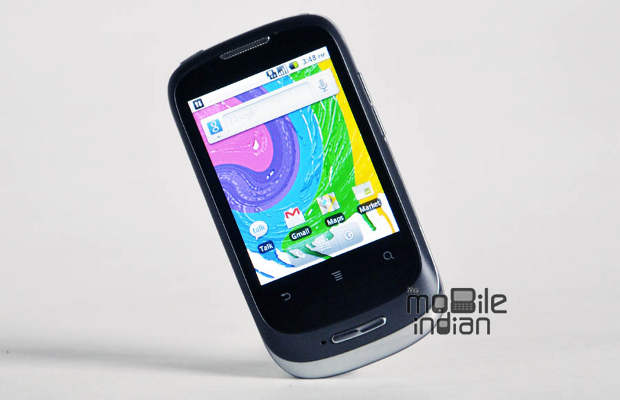 This is a Huawei device that Idea has rebranded as its own and it is offering the handset with 3G services that it says are worth Rs 3,500. So if you substract the tariff data, you are getting the handset for just Rs 2,350! Now, that's what's called, what an idea sirji!
Let's now look at the specifications of the phone and its performance to judge whether it justifies a Rs 2,350 tag or not.
###PAGE###
Look and design
This bar shaped handset comes with a 2.8 inch screen with three capacitive buttons and a physical Home key in front. The volume buttons are placed on the top right, while the 3.5 mm jack and power key are on the top. While one mic is placed on the top front, the other is at the back, beside the camera. There is a USB charger port at the bottom of the smartphone.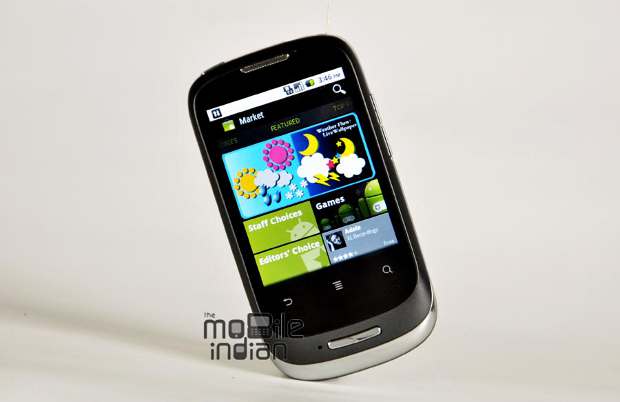 Id 280 comes with a matte finish plastic cover which is separated from the front display by a thin metallic stripe that runs around the sides of the handset, giving a decent look to the phone. This design is found on many other Huawei devices as well. The phone is uniformly thick from head to toe, but the back cover and front display gradually merge at the bottom.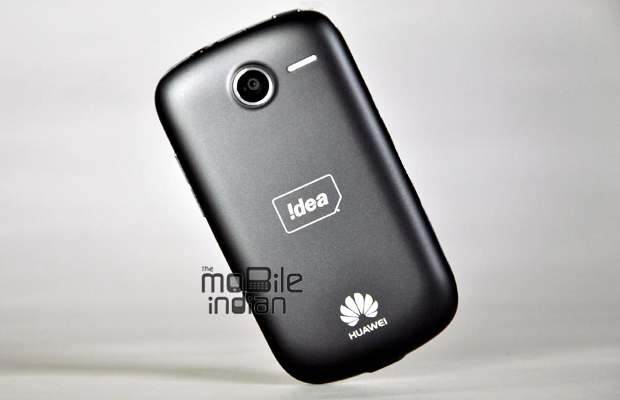 At 100 grams, it may be slightly heavy for a 2.8 inch phone but you won't feel it much.
In a nutshell, the phone doesn't have a spectacular design but won't downgrade your image. It looks decent, to sum up.
###PAGE###
Display
There is not much to say about the display of Id 280. The 2.8 inch TFT touchscreen is only able to produce images at 240 x 320 pixel resolution. Thus, it is not a great device to see images or play games. It is okay, but not great. The touchscreen though is quite responsive and reacts to most commands quite efficiently.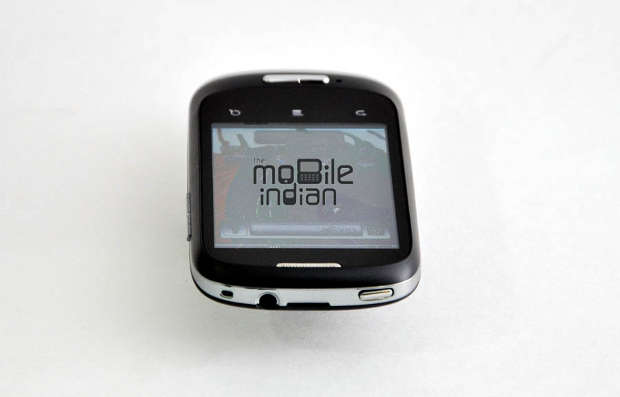 In fact, it could be the best capacitive touchscreen for a price of Rs 5,500.
Processor, operating system and speed
The biggest worry for me, before reviewing this phone, was about its processor. The 528 MHz Qualcomm Scorpion processor, at first glance, does not inspire much confidence. I have seen pathetically slow smartphones and the slowness virtually kills every joy of having a smartphone; you can neither play games nor do anything quickly.
Surprisingly, that is not the case with Id 280. The smartphone responded to most tasks swiftly. Yes, it took 2-3 seconds more to open applications but considering its price, it is acceptable.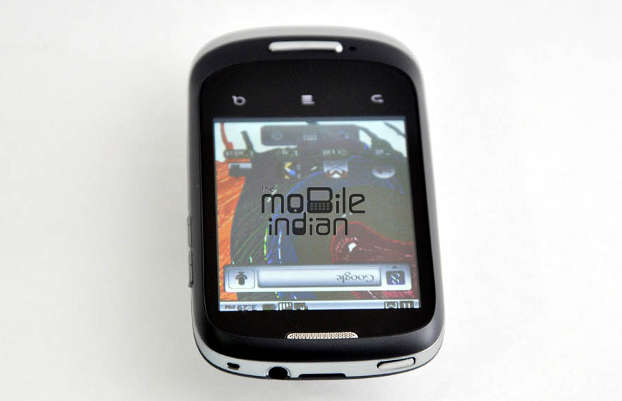 It also played games quite easily, but of course don't expect to play graphic intensive games or get extraordinary visual output. Though it did not freeze during the review process, it sometimes just did not respond to commands for a few seconds.
A sore point is its operating system. Android 2.2 Froyo does come as a surprise in the world of Android 4.0 ICS. Froyo has a number of disadvantages and you cannot hope for an operating system upgrade.
###PAGE###
Battery
As I said in the para above, the phone runs out of battery juice very quickly, partly due to its operating system. The 1250 mAh Li-ion battery certainly does not look right for a smartphone.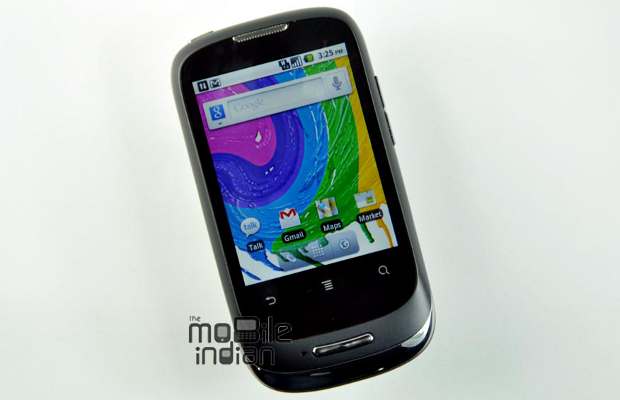 However, the phone can last a full day if you use it properly. As always, one is advised to shut down the WiFi connection when it is not in use and it will be better if you choose 2G from the settings as 3G connections drain battery faster.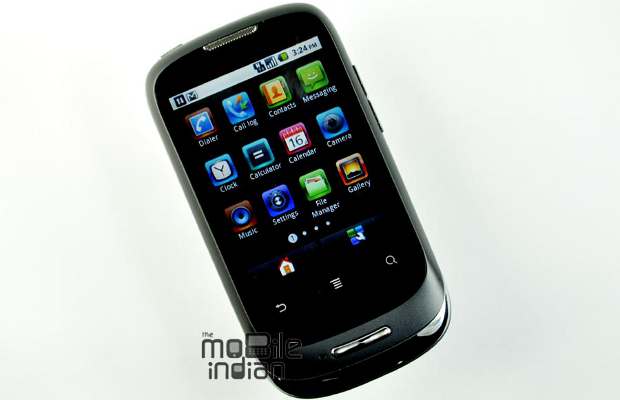 You should also download a task manager from the Google Play store, which will help you kill unnecessary apps that run in the background and kill the battery fast.
###PAGE###
Features
It has usual Android features like Bluetooth, WiFi and GPS. Besides, it comes preloaded with a number of applications like YouTube, Twitter, Facebook, Gmail, Google search etc. It has all the sensors like an accelerometer, a proximity sensor, ambient light sensor, digital compass, and gravity sensor.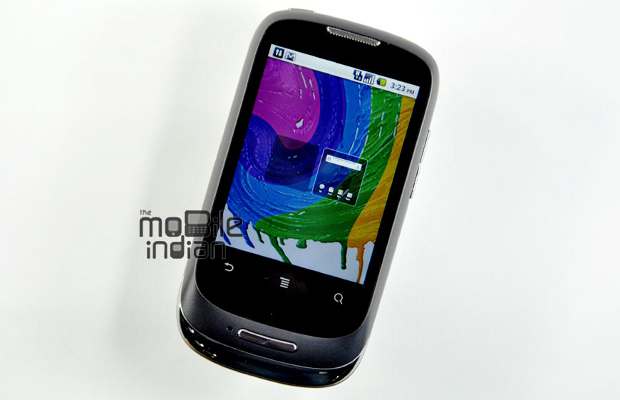 However, the noted feature is the Idea TV, which lets you watch a number of TV channels on this phone. Idea is offering a whopping 112 channels for just Rs 150 per month, including channels like NDTV, Times Now, Sony, UTV movies etc. Yes, you can watch many such channels for free if you download certain apps like Myplex Now from the Google Play store, but certainly not 112 channels, and the reception is also expected to be better in Idea TV.


It has a 3.2 megapixel rear camera, but do not expect much from it. Also, there is no front facing camera. The same is with its music player, which though is okay. FM reception, however, is good and better than on most smartphones.
###PAGE###
Conclusion
Summing up, I would recommend this phone for first time smartphone buyers who want to graduate from feature phones to smartphones. The Idea Id-280 is a decent looking handset with a fast 3G connection and appreciable performance.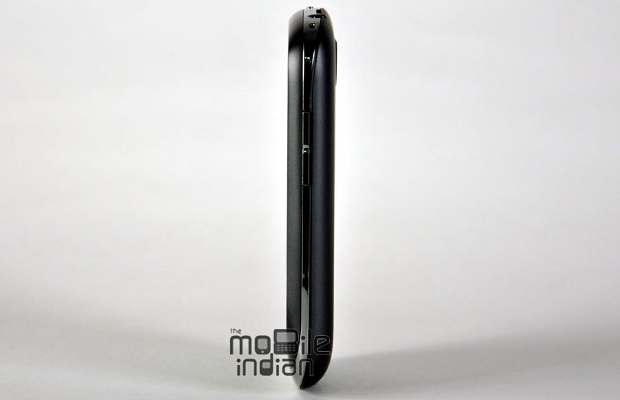 Though it is from Huawei, do not confuse it with cheap Chinese handsets. It has a nice touchscreen with a very good keypad in which I faced almost no difficulty in typing despite its 2.8 inch screen size. In a nutshell, it is a great utility handset but is not meant for gaming. It won't blow you out of your mind with its visual and sound output but it is better than having a feature phone worth Rs 3,000.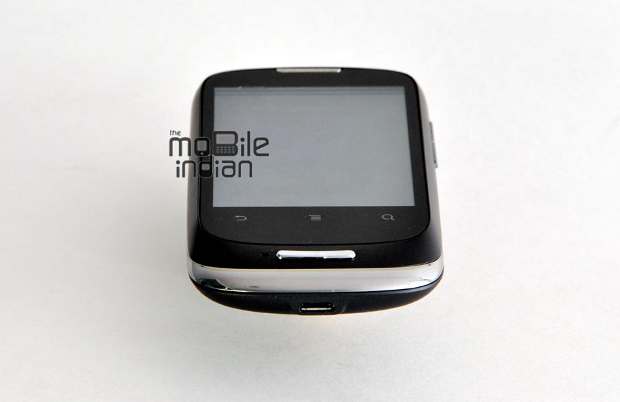 Also, the supposed Rs 3,500 3G benefits are questionable as the data tariff varies from operator to operator. But the handset is not SIM locked, so you have the option to change the operator by simply inserting another SIM into it.
So at Rs 5,850 with Rs 3,500 of 3G benefits in the first month, this is a good buy and you may end up saying, what a deal Sirji!