Chinese handset major Huawei had earlier this year launched this 4 inch display bearing Ascend G300 (U8815) Android smartphone in India. It is a mid level Android handset carrying a price tag of Rs 13,490- a sum for which you could choose from a number of other Android handsets from reputed brands like HTC, Motorola, Samsung etc.
Since Huawei has over the past years delivered some good phones and is one of the leading companies when it comes to telecom technologies, the Ascend G300 (U8815) is thus definitely a smartphone to be considered. The phone also has a very good specification sheet like a 1 GHz processor, Android 2.3 operating system, and a 5 megapixel camera etc.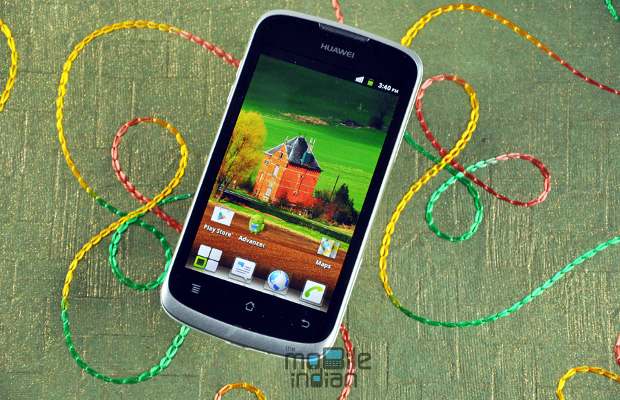 But performance, like true beauty, isn't just skin deep. Here is a detailed dissection of the Huawei Ascend G300.
###PAGE###
Look and feel
The Huawei Ascend G300 (U8815) is a unique phone vis-Ã -vis its looks and has been praised by analysts not only for its beauty but also for its build. Though I would not have said that this is the best looking phone, but it does have distinct looks that may or may not bewitch you. However, no doubt its build quality will enthuse confidence.
The first highlight is its 4 inch touchscreen that has been fitted nicely in a metallic finished plastic strip that meets the back cover in the mid section of the phone. The back panel that covers the battery is also built in the same plastic and comes with the same metallic finish. However, unlike other phones, the back panel does not cover the whole rear, though it covers most of it. A milky white strip built of plastic that feels really sturdy divides the rear and front panels.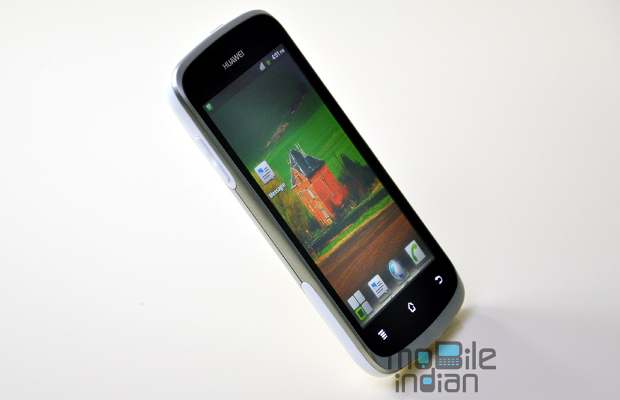 This whole design is really unique and looks very nice with its angular edges and gentle curves.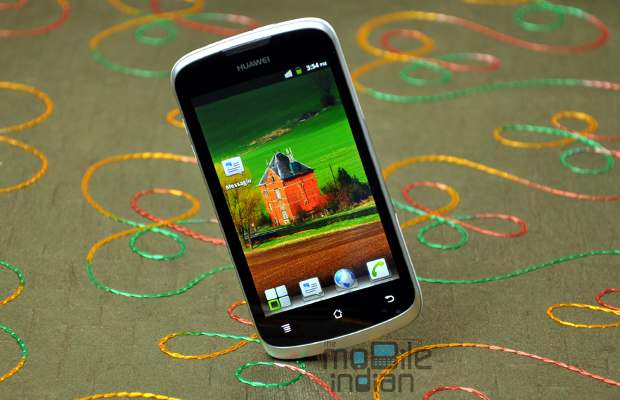 The back cover comes with a matte finish that provides very good grip. However, the screen gets dirty every now and then, so you have to clean it regularly. On the rear panel, the 5 megapixel camera sits prettily above a tiny LED flash while there is a speaker just beside it. The camera is slightly raised and is surrounded by a metal bezel. So if you compare the front and rear panels, you would probably end up loving the rear portion.
In terms of button placement there is nothing out of the ordinary to speak of. The power button is at the top beside the 3.5 mm jack while the volume rocker is on the top left side. The USB cum charger port is at the bottom. Though to some extent it is okay, right handed persons may feel a bit awkward initially reaching for the volume rocker due to the large screen. Otherwise, the phone feels good in the hand and at 140 grams is quite light as well.
###PAGE###
User interface
The Ascend G300 has the normal Android Gingerbread user interface without much customisation. There are three touch buttons including settings, home and return. Since there aren't any physical buttons on the handset apart from the volume rocker and power button, you have to access most apps by unlocking the phone.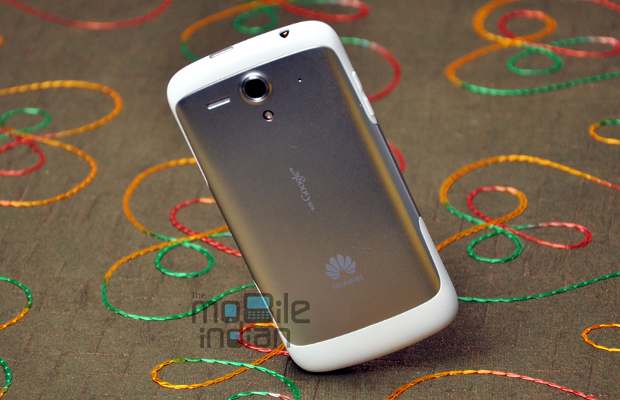 Thankfully, however, as soon as you open the handset, you get the option to directly go to call logs, messages, camera, or just the home screen. There are five home screens as well where you can put your favourite apps and choose which to keep as the main home screen.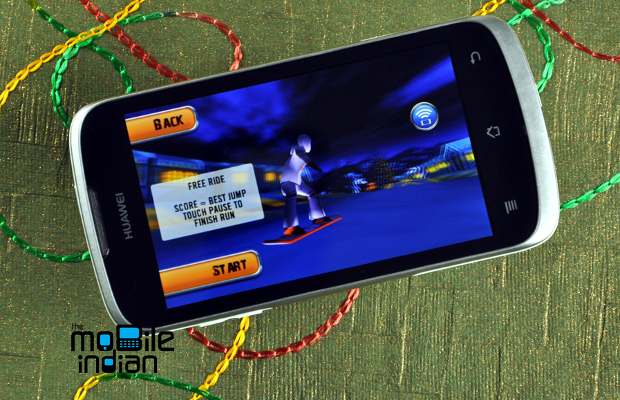 The app icons are quite big and soothing to the eye, and somehow make me feel like I am looking at an iPhone. It is pleasant just browsing through the phone menu, and unlike on many phones, on the Ascend G300 this is not at all a stressful experience.
There is also the normal Android notification bar. However, to be honest, sometimes I think there should be some more customisation to the user interface for easier and faster operation.
###PAGE###
Display
The screen is one of the plus points of the Ascend G300. Its large 4 inch capacitive touchscreen is quite responsive and smooth, registering most inputs with accuracy. As I told you earlier, the screen is a finger print magnet, so you have to clean it every now and then.
Due to the larger screen, reading or watching movies is a treat. Its IPS LCD screen reproduces images quite well and with crispness, but colours are a bit washed out. Though the resolution of the screen, 480 x 800 pixel, looks a bit low considering that today smartphones come with 1280 x 720 pixel resolution and more, the display of Ascend G300 is definitely good.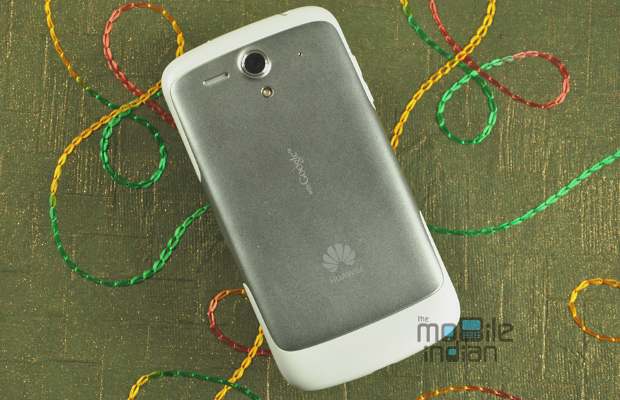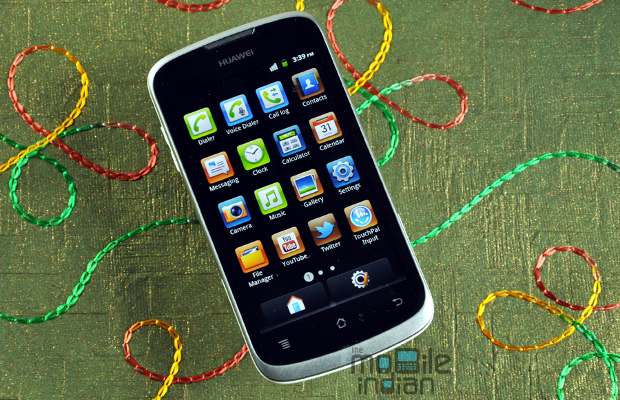 Though the display is quite bright indoors, outdoors the display loses its charm. It appears almost too dark outside to read or see anything on the screen, which we think is definitely a negative aspect of the phone.
###PAGE###
Calling and texting
In the Ascend G300, one speaker is at the top of the display while there is one on the rear panel just beside the camera unit. The front speaker thus makes it easy to hear voices quite clear and loud.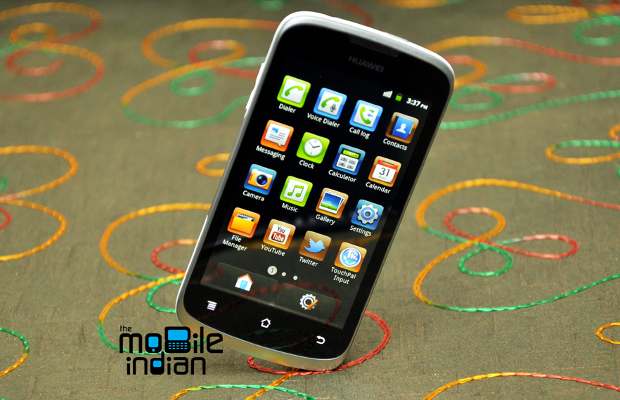 However, it is messaging that is a bit of a problem. The Ascend G300 comes with a Touchpal keypad along with a regular Android keyboard – you can choose as per your choice. However, the keypad is a bit erratic. Since it has a large 4 inch display, you would find typing easy in both portrait as well as landscape mode though the latter is easier.
###PAGE###
Processor and performance
Huawei Ascend G300 comes with a 1 GHz Cortex-A5 processor which gives good performance while gaming, or video playback. Strangely, the phone is sometimes a bit slow when it comes to opening applications and it feels that the device is really choked. In fact, I have to keep using the task manager to keep it working at times.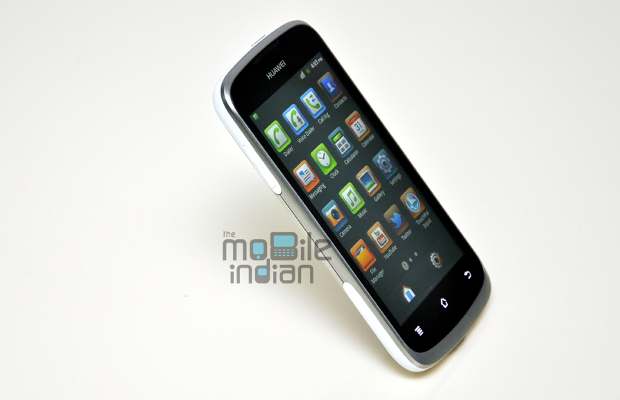 But overall, the performance is satisfactory.
###PAGE###
OS
The phone comes with Android 2.3.6 Gingerbread. Now, looking at its specification – a 1 GHz processor and 512 MB of RAM – it does seem like a qualified device to get the Android 4.0 Ice Cream Sandwich or ICS update. However, there is not much information on when the ICS update will be rolled out for the device.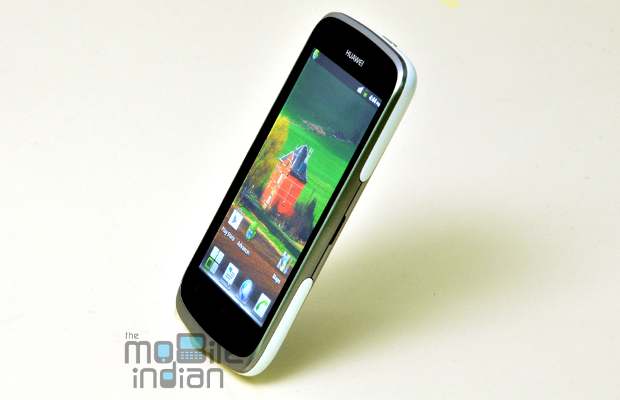 Of course, it would have been better if the handset came with Android ICS preloaded.
###PAGE###
Battery
As per Huawei, the Ascend G300's 1350 mAh battery provides 320 minutes of 2G talktime while on 3G, talktime is slightly less – 300 minutes to be precise.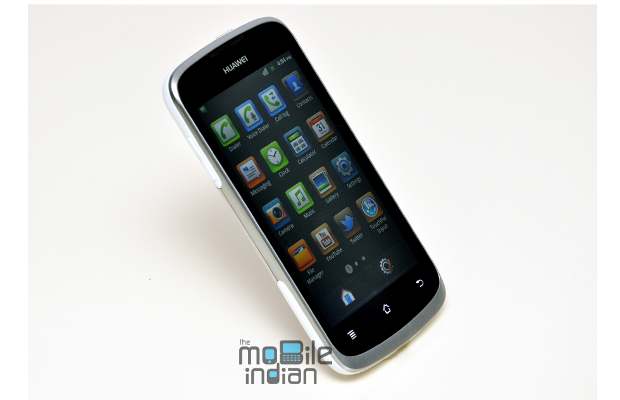 True to the company's claim of really long battery life, the Ascend G300 on full recharge is able to run for a full day. To be precise, after charging to 90 per cent, we were able to watch a movie for a full hour and than played games on it for the next half hour and after that also the battery had around 50 per cent charge.
Yes, the battery discharges faster when playing games than it does with most other tasks, but it charges fairly quickly as well.
###PAGE###
Entertainment
The powerful specification and the big display really make Huawei Ascend G300 a good device for playing games and movies. We played some games which ran quite smoothly on the phone. Yes, the device is a little sluggish while opening apps but with the help of a task manager you can keep a lot of space of its 512 MB RAM free for operation.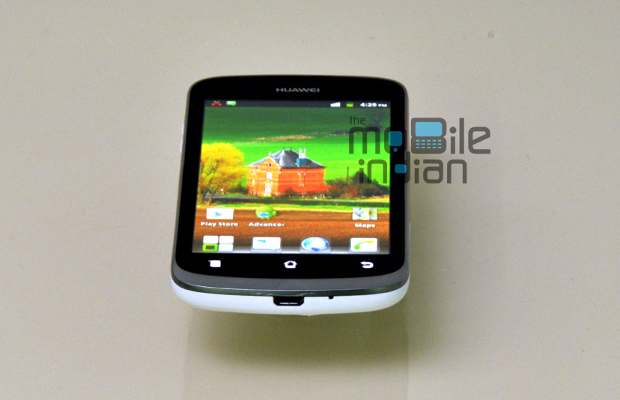 Coming to entertainment, Huawei has both a music player and an FM radio for music lovers. It has good speakers as well, but those are good only for when you keep the volume at reasonable limits. At a higher volume the quality of music seems to deteriorate. For better sounds, you should opt for a good quality headset rather than just relying on the one supplied, which is not up to the mark.
Since it has access to Google Play Store, you should also download a good video player like MX player which will take care of most of your videos. Also, thanks to its 4 inch screen, you will love to watch videos and play games on this phone.
Camera
Huawei Ascend G300 comes with a 5 megapixel autofocus camera with LED flash. It is able to record videos at 30 frames per second. However, it can only record videos at WVGA or 800 x 480 pixel resolution.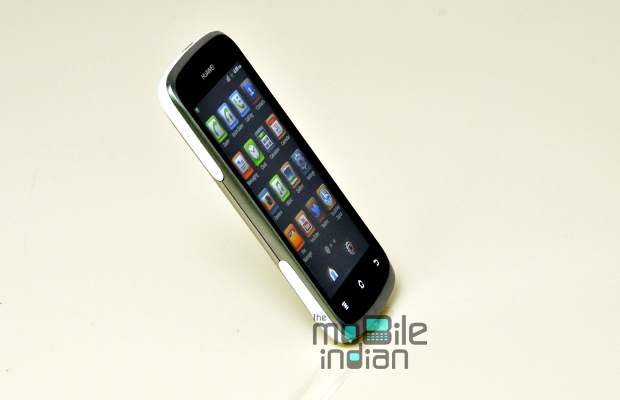 This is a bit of a dampener for those expecting HD recording capability. However, the camera captures decent still images with details of images showing all colours with crispness.
###PAGE###
Conclusion
In the Indian scenario price matters but it seems that Huawei has overlooked this fact while launching this handset. Further, the Chinese vendor seems to have seriously underestimated its competitors.
The Ascend G300 is priced at Rs 14,990 but Huawei is currently offering this handset for Rs 12,500. However, for around this price or less, there are a lot of options like Samsung Galaxy Ace, Motorola Defy Plus, Samsung Galaxy Ace Duos, HTC Wildfire S, LG Optimus Hub, Motorola Defy Mini and even Huawei's own Ideos X Pro.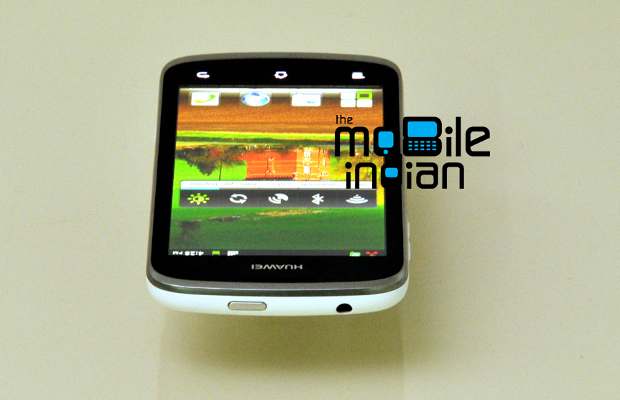 Besides, for Rs 12,399, you can get the HTC Desire C which has better specifications than the Ascend G300-like Android Ice Cream Sandwich and a 5 megapixel camera. Micromax Superfone Pixel A90 also comes for less than Rs 13,000 and has superb specifications, like Android ICS, an 8 megapixel primary camera and a 0.3 megapixel front camera. You can check for more similarly priced handsets in our Handset Guide.
So, looking at the above options, the Huawei Ascend G300 seems a bit overpriced but the phone performs well.