HTC One X is a top of the line smartphone and therefore a lot is expected from it. The phone costs around Rs 35,000 for which you could easily get a decent laptop or tablet.
Look and build
This is undoubtedly a gorgeous phone. In fact, many have termed HTC One X as the best looking Android smartphone in the market. It comes with a 4.7 inch 720p HD display which is based on Super IPS LCD 2 technology and is fitted on a chassis that is a mere 8.99 mm thick. The LCD display sits pretty well on the unibody white plastic cover which has mostly gentle curves but with some sharpness along the sides.
On the rear panel, there is a carved out camera with a metallic ring around it which further enhances the look of the phone.


Many termed its 134.36 x 69.9 x 8.9 mm size as large but at 130 grams it is not at all heavy. In fact, the large screen is what makes it so special. The device isn't bulky like the 5 inch Samsung Galaxy Note. Relative to its size it is quite thin and light. Also, the matte finish of the back cover along with the smooth edges makes it very easy to hold.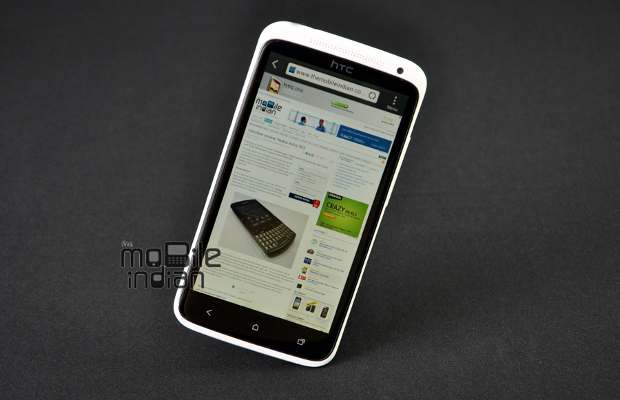 There are only two physical buttons – an on/off button on the top along with the 3.5 mm jack, and a conventional volume rocker on the right side. There is a USB cum charger port on the left side while the micro SIM tray lies on the back cover just below the on/off key.
One X's curved body is made of strong polycarbonate plastic material which is known for its durability; while the screen is made of scratch resistant Gorilla glass . Another interesting design feature is that the speaker's holes are so small that water doesn't go through them.
###PAGE###
Interface
There has been a lot of talk about Android 4.0 operating system and everybody wants it on his smartphone or tablet. Thankfully, HTC One X comes preloaded with Android 4.0 a.k.a. Ice Cream Sandwich, on top of which is HTC Sense interface.
HTC One X has three capacitive buttons on the screen that include back, home and one which shows recently opened apps. Thanks to Android ICS you can quickly access apps you have just used from the 'recent apps' section, or swipe to remove them.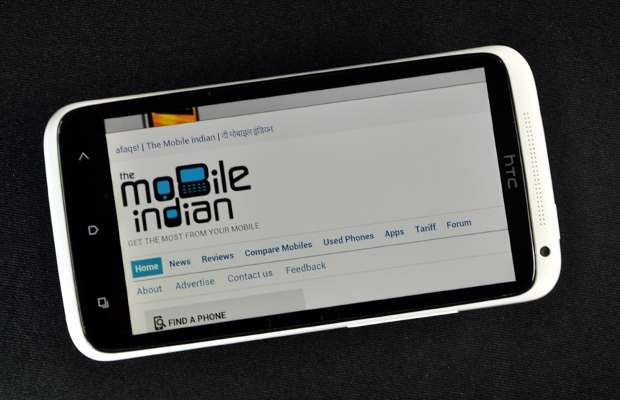 As soon as you open the handset, you see four apps/widgets which you need to drag into a semi-circular key to access. You can choose any app to place there. Besides, there are multiple panels where you can put apps. Thanks to the big screen there is no dearth of place for icons.
Also, there are multiple options for personalising your One X. The home screen comes with a 3D design that is noticeable when you rotate the screen.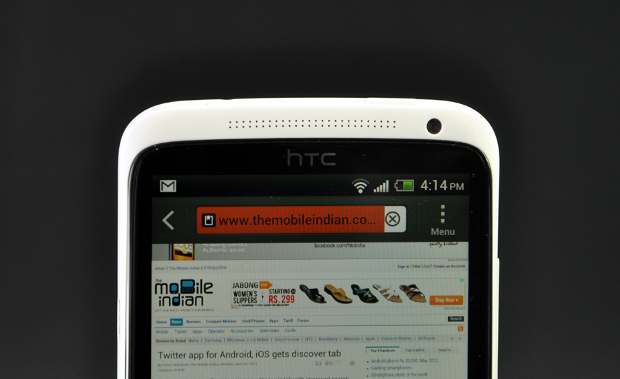 The notification bar is accessible even if the phone is locked, and from there you can directly access the settings. Thanks to Android ICS, you can remove all the notifications at one go or just swipe each of them left or right to remove them individually.
On the home page, you can either see all the apps or you can choose the Frequent or Download button at the bottom to see apps that you frequently use or have recently downloaded.
There is a search field just below the notification bar from where you can search apps by name or go to the menu to manage or to close apps. There is also Google Play app on this bar that makes it very easy to quickly access the app store.
In a nutshell, this is one of the best user interfaces I have come across. It is easy to access and manage any number of apps on it. The large touchscreen further makes it easy to place many apps on the home page for quick access.
###PAGE###
Entertainment and gaming
Large screen smartphones have one clear advantage-they can play movies and games better than their small screen cousins. However, for that they need huge computing muscle.
In this regard, HTC One X would never disappoint you. It has everything needed in a perfect entertaining device, whether you love to play games, watch movies, or just listen to your favourite songs.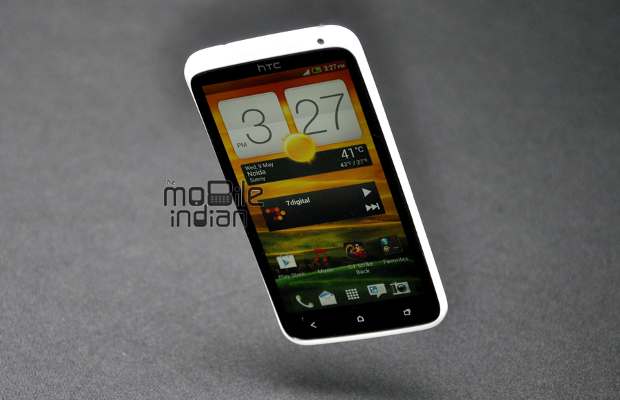 The highlight of One X is Beats Audio, which is considered one of the best sound enhancement technologies. Beats lets you adjust bass and supports a large number of files like AAC, AMR, OGG, M4A, MID, MP3, WAV and WMA.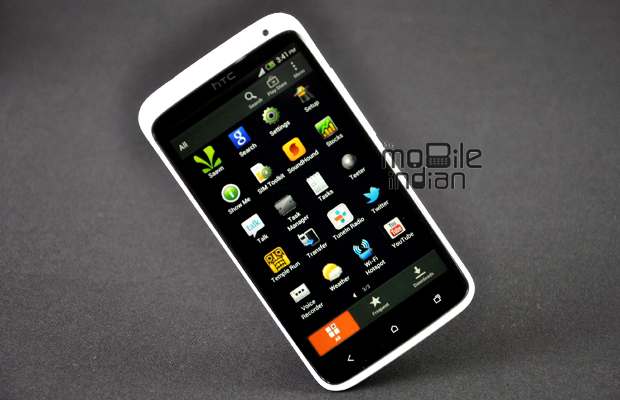 The main music player also has 7 Digital, SoundHound and TuneIn radio-like apps. You can add other apps to it. The interface of the music player is quite simple – you will find the 7 Digital, SoundHound and TuneIn apps beside My Phone, which is where you store your songs. At the bottom you can see recently played songs.
The same works for movies and videos. It is a pleasure to watch movies on this smartphone because of the great display and sound.
But the best experience is reserved for games. The large screen is backed well by a powerful quad core processor and the 1 GB RAM ensures smooth gaming. We played some graphics intensive games like Blood and Glory, CK: Zombies etc on the HTC One X and it never hanged or slowed down.
###PAGE###
Performance
When it comes to a high end device, which comes at a price of over Rs 30,000, it is not just smooth operation but refined and flawless performance that we expect, and why not? For this price you could get a decent laptop.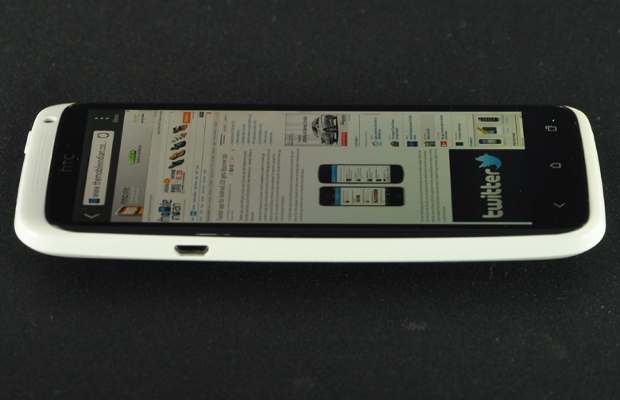 But HTC One X won't disappoint you even for a moment. Even though there are reports that the phone automatically closes applications that are not used for more than 30 seconds. HTC, in its reply, said there is no problem. When we tested it we found that the phone seems to restart applications, especially games, when left idle for around 60 seconds.


Otherwise, HTC One X comes out in flying colours from most tasks, be it gaming, movie playback or imaging.
###PAGE###
Camera
The amazing part of HTC One X is its camera. There is an 8 megapixel rear camera while a 1.3 megapixel camera is on the front of the device. The back camera has a single LED flash for low light imaging as well. The camera interface is quite simple. You can tweak the settings to choose the right mix and even if you are not satisfied, you can always add effects later.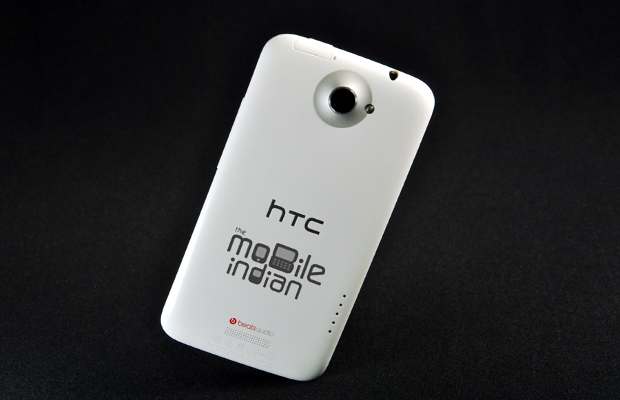 The highlight of the phone is its ability to capture a photo while recording a video. It gives a lot of freedom to the user who would otherwise have to choose to either record a video or take a photograph.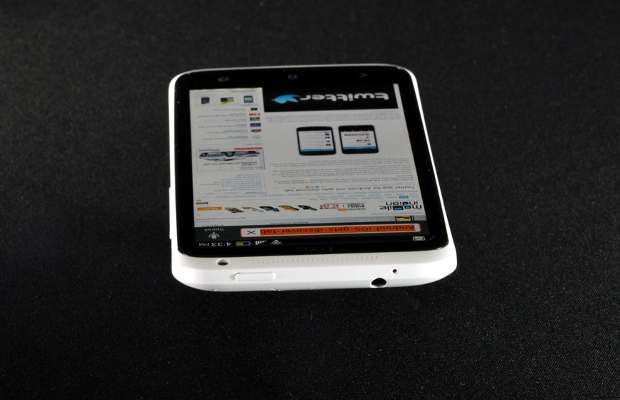 Quite commendably, the rear camera captures low light images while the powerful LED flash enhances images.
###PAGE###
Connectivity
HTC One X has almost all the connectivity features a smartphone could have. It comes with the most advanced Bluetooth version, Bluetooth 4.0, along with the latest WiFi (b/g/n). The micro USB port of One X can be used for transferring files from your PC to the phone and vice versa. The port can also be used as an HDMI connection, but for that you need a special cable.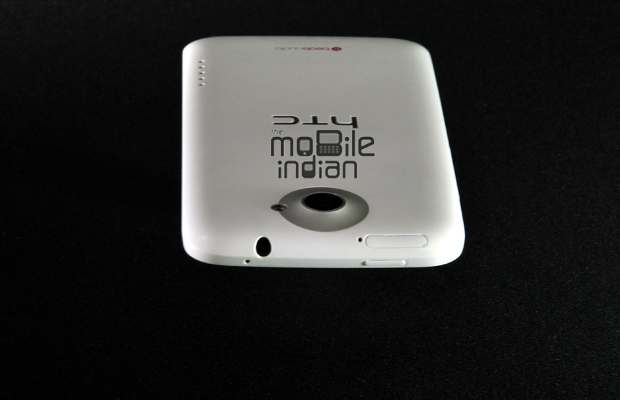 There is also a 3.5 mm audio jack. The phone is NFC (Near Field Communication) enabled, and can be used for sharing files with other NFC enabled phones as well. HTC One X comes with DLNA capability, which allows it to share multimedia files with other DLNA powered devices.
###PAGE###
Battery back up
HTC One X comes with an 1800 mAh battery which is not accessible. Like many people we were not quite sure whether this battery would be any help for a phone that has a quad core processor, which is notorious for battery guzzling.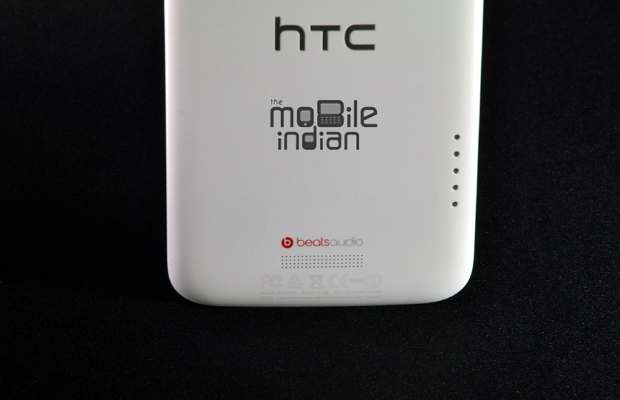 After fully recharging the One X, we used it for 2 hours of music playback, watched a movie of just over 2 hours and then played games on the smartphone for about half an hour – we did all this with the WiFi on. Even after that the phone had 14 per cent of charge left it lasted another three hours. This is commendable for a smartphone with a 1.5 GHz quad core processor.
###PAGE###
Verdict
HTC has done a very good job with the One X. From the design point of view it is perhaps the best looking Android smartphone available right now. It also has great build quality and can manage a few drops. On the performance side too it comes out in flying colours.
Criticising it for not having a removable battery would be unfair since the unibody rear cover looks great. HTC perhaps could not have maintained the charm had it provided for a removable battery slot.
However, a meager 32 GB of internal storage sometimes seems insufficient, especially for such a high end smartphone. The lack of a micro SD card slot further aggravates the situation, which would compel users to tread cautiously so as not to fill the storage completely.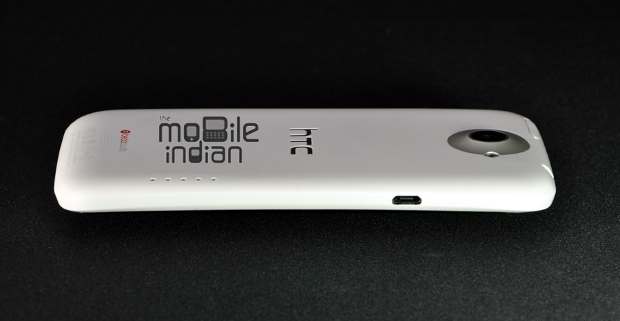 The premature closure of apps when left idle for about a minute is also a serious issue. We hope HTC comes out with a solution for this soon.
Though not stiff competition, HTC One X has some noted smartphones standing against it. You can check out our Handset Guide to compare it with the likes of Apple iPhone 4S, Samsung Galaxy Note, and Sony Xperia S.
Notably, Samsung will soon launch its Galaxy SIII smartphone for about Rs 35,000. Like HTC One X, it will come with a quad core 1.5 GHz processor, 1GB RAM, and 8 megapixel rear camera, but with a big 4.8 inch Super Amoled display and higher internal storage option. It would thus be interesting to see a head on comparison of these two phones.