This is yet another five inch smartphone from Byond, which has entered the mobile phone business in India just recently. We had reviewed almost all the smartphones of Byond including the Byond Phablet III, Byond B54, Byond B51, and Byond B63. We also reviewed the two tablets of Byond, namely Mi-Book MI8 and Mi-Book Mi7.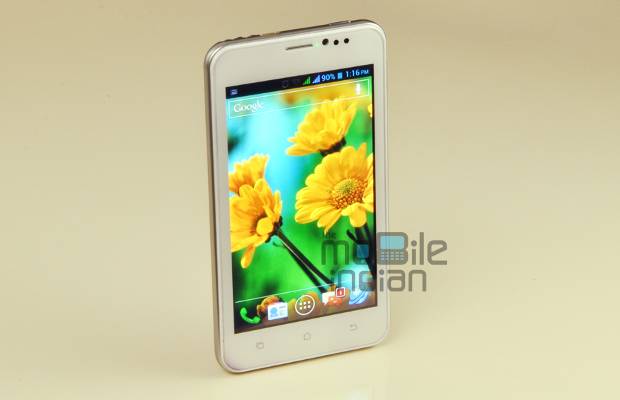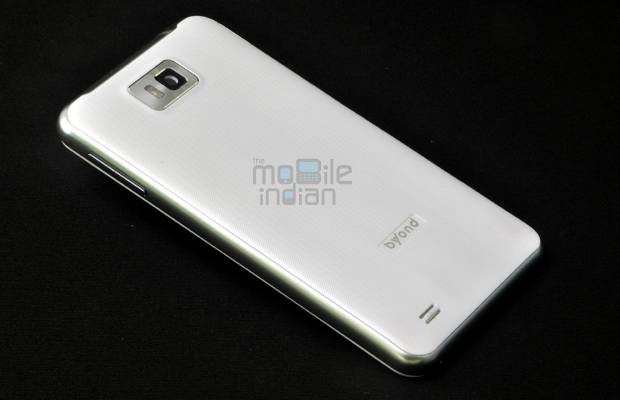 As we had pointed out in the reviews, most of the products were good, especially in terms of their processing capabilities. So when we got the Byond B66, we were expecting a similar result. It is currently selling for around Rs 9,000 and at this price it has a lot of opponents including the Samsung Galaxy Ace, Intex Aqua 5.0, Karbonn A21, Lava Iris 501, Sony Xperia Tipo, Micromax Canvas II etc. So why should you go for this handset? Read on to know more.
Body:
It is big and heavy, measuring 79.7 x 146 x 12.1 mm and with 218 gram weight. To put these figures in perspective, the Canvas II is only 9.7 mm thin while Intex Aqua 5.0, which is another heavy phone (198 grams) is just 10.1 mm thin. The weight can be attributed to its big battery and metal strips, which on the other hand are good for a smartphone.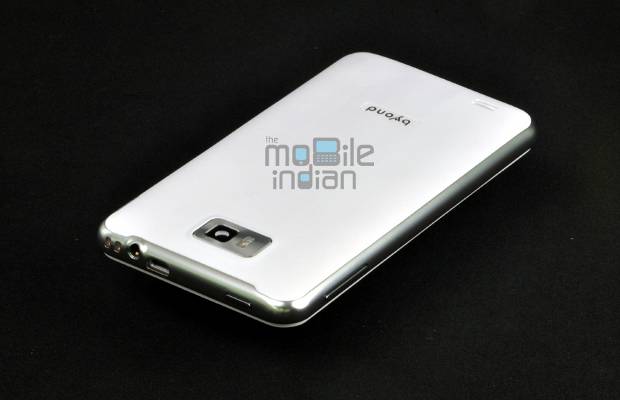 But the dimensions are not what disappointed us. Instead, the poor fitting of the back panel makes it look very vulnerable. However, the Byond B66 has a thick metal strip around its sides that enthuses the confidence that the device can withstand a few jerks. The back panel is shiny, which enhances its look but at the same time it has a textured surface that provides a good grip, which is essential for such a big handset.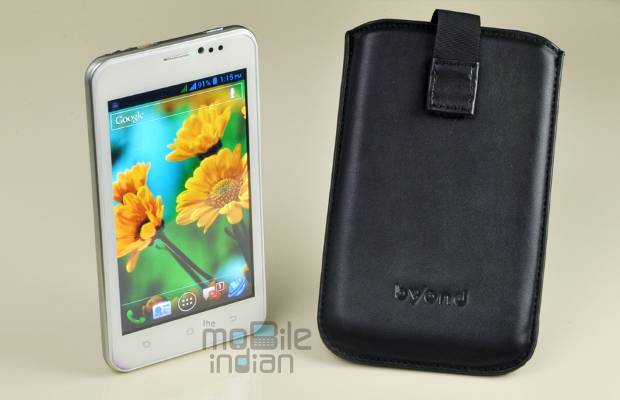 The volume rocker is well placed on its right side while the on/off button, 3.5 mm jack and USB charger port is on the top.
Display
It comes with a 5 inch display with the usual 480 x 800 pixel resolution, so pictures look pale. But this is an issue with most 5 inch smartphones under Rs 10,000. Quality-wise, the Byond B66's screen is okay and responds to touch well.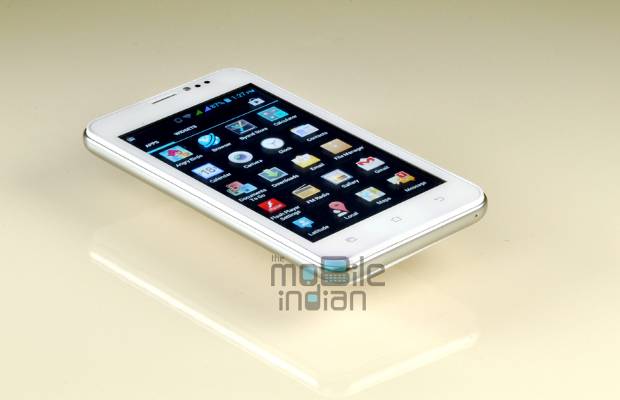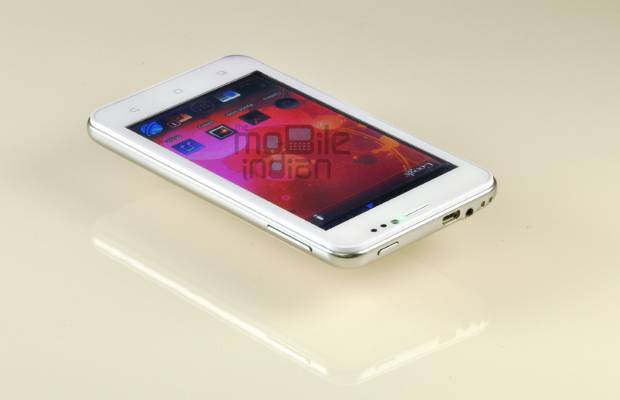 The display on B66 is not scratch resistant so it's best to use a screen guard – again, this issue is acute to most budget handsets too. The viewing angle of B66's display is good, unlike many of its competitors'.
Camera
An 8 megapixel camera does not sound bad in any way. But again, like most other budget smartphones cameras, the camera of B66 does not justify its 8 megapixel tag. That does not mean that the pictures are all bad.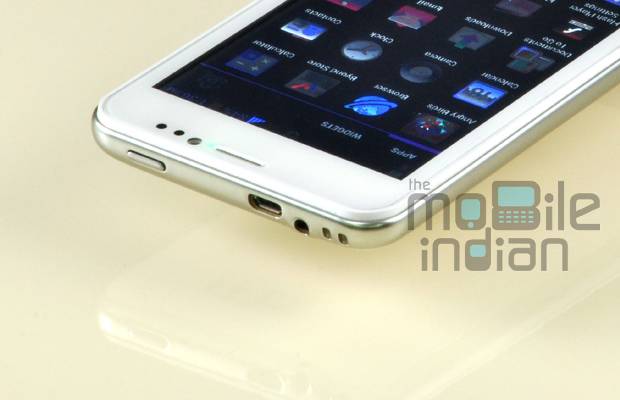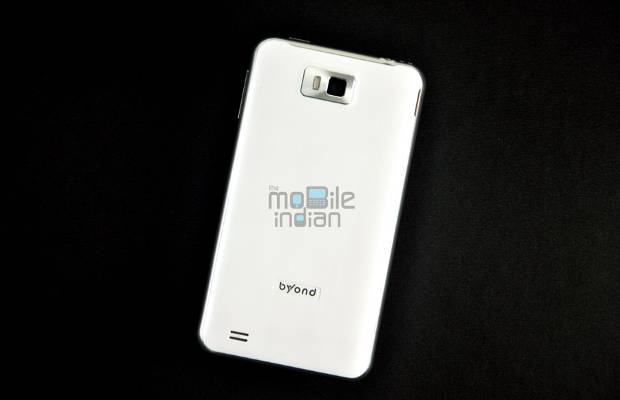 There is a 0.3 megapixel camera, which is good for video chats and can be used for self-portrait images, but one should avoid that if possible.
Battery
As we said earlier, the phone comes with a big 2600 mAh battery. The total talktime it provides was not disappointing either. For instance, we played games for an hour continuously, which sucked 40 per cent of the battery. So, ideally, you can play games on it for a maximum of two and a half hours after charging it fully, which is perhaps on the higher side for any smartphone. But if you choose to listen to songs or do normal calling and messaging or occasional browsing, you can let a whole day pass without charging it again.
Processor, OS and performance
The device comes with a 1.2 GHz dual core processor with 512 MB RAM and Android 4.0 aka Ice Cream Sandwich operating system. The specification list itself is not eye-popping, but the performance certainly is. Though not as good as B63, the Byond B66 provides decent performance.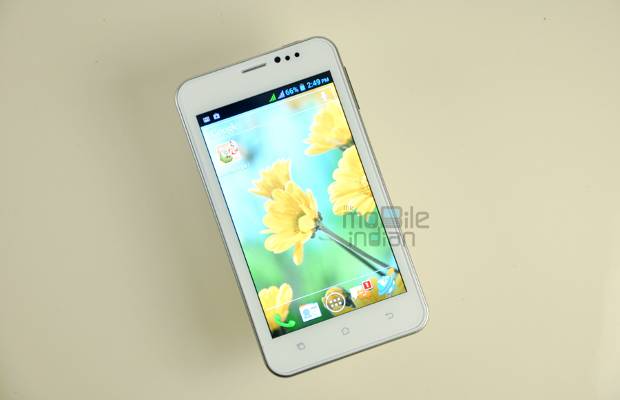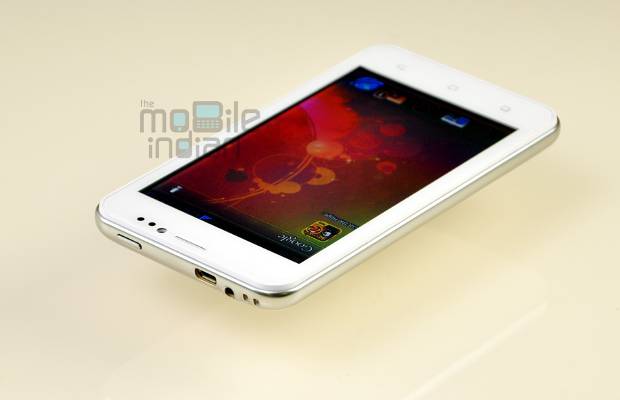 We ran many graphics intensive games like Temple Run 2, Riptide GP, Shine Runner and even the Shadowgun DeadZone on the phone and it played them with ease. If you use a task manager well to free its memory every now and then, the B66 will not give you any problem.
Entertainment
I would like to mention that the headsets supplied with Byond B66 are exceptional. Listening to music is a good experience on this smartphone. If its display resolution would have been slightly better, it would have done justice to full high definition videos but the experience is not that bad either.
Conclusion
Apart from its weight, which is on the high side, most of its features are okay if not disappointing like in many of its competitors' phones. At Rs 9,000, we would certainly recommend this phone as it has a 5 inch display and a good processor, which is essential in a smartphone.