BlackBerry Torch 9860 of Research In Motion (RIM), which was introduced in India a couple of months back, has two distinctions to its credit. First, RIM has ambitiously introduced its BlackBerry 7 OS with this smartphone. The second notable feature of this device is that it comes with a full touchscreen. Before this, two BlackBerry Storm handsets came with full touchscreen displays. In fact, RIM recently introduced two full touchscreen handsets that include the BlackBerry Torch 9860 and the BlackBerry Curve 9380.
###LONGSUBSTART### Design and looks
From the first look itself, the Torch 9860 with its svelte looks does seem to stand out from among BlackBerry's current line up. It has the signature chrome metallic strip band that runs from the sides and is visible at the top and bottom of the back panel. The device has been designed well, and that makes it pretty comfortable to hold. It is mostly free from edgy corners and its front panel is curved at the top and bottom.
The optical trackpad button in the center has a metallic rim around it and has BlackBerry menu buttons with call, back and hangup/power key buttons at the sides. The optical trackpad's rim glows in the dark to provide backlighting. The buttons have rounded corners and have a nice tactile feel.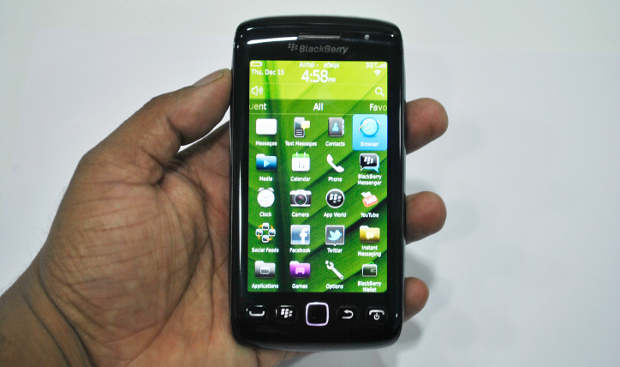 Sporting a 3.7 inch display, the Torch 9860 supports 480 x 800 WVGA pixel resolution natively and displays 253 pixels per inch (or has a pixel density of 253 ppi). After the first boot, the screen looks absolutely amazing – bright, and the icons as well as text appear crisp. Colours appear vivid and text is comfortably legible outside in the sun. The touch response of the display is pretty good and up to the mark with other modern phones. If anyone has an issue, it would be with unsupported or poorly coded apps/web pages.
At the right of the phone lie the volume control buttons along with a 3.5 mm audio port. With the changing designs and usage scenarios, several people would prefer the audio port to be on the top or bottom of the phone. On the left side lies the microUSB port meant for charging and data transfer. Torch 9860 has a 5 megapixel camera with LED flash that is set apart at a distance of about an inch from the sensor. There's no front facing camera and instead there is a proximity sensor next to the speaker grill on top. The battery cover has a metallic panel and matte finish for a good grip.
Under the chassis rests a single core 1.2 GHz Qualcomm MSM8655 mobile processor that promises decent performance as it has 768 MB RAM coupled with it.
BlackBerry Torch 9860 is handsomely comfortable to hold and does not appear as bulky as the Storm handsets. With curvaceous corners and stylish appearance, the Torch 9860 falls somewhat between being serious and in multimedia frenzy. Overall, the build certainly looks good but not as premium as the BlackBerry Bold 9900.
###PAGE###
###LONGSUBSTART### Operating system
The all new BlackBerry 7 OS does bring Liquid Graphics and system wide smoothness. Being a full touchscreen smartphone, most features are easy to access, but the 'fat finger' problem continues with certain apps which have not been optimised for the touchscreen. You can use the optical trackpad but that appears a bit odd, especially with a touchscreen.
RIM has really tweaked the user interface and made basic effects like scrolling between menu options and app lists very fluid indeed. Application icons appear pretty sharp and the text is crisp.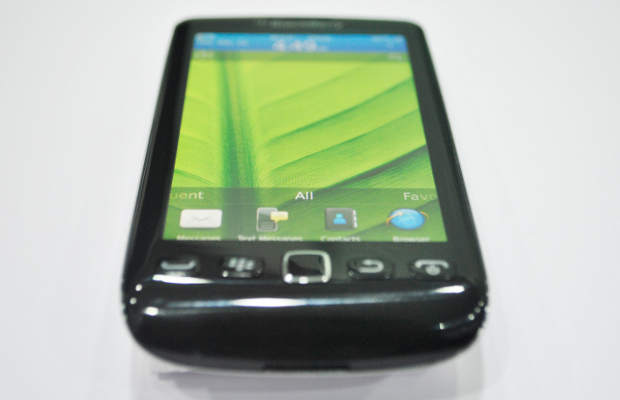 However, when it came to actual performance, we were a bit unpleasantly surprised. The BlackBerry App World background did load fast but the interface took about 2-3 seconds to appear, every time. Even some apps took a couple of seconds to load despite the phone having a faster processor and 768 MB RAM.
Call quality was clear and even audio recording quality was good. The portrait keyboard appears a bit cramped and froze a couple of times. Landscape mode is much more comfortable and you can use both hands to type quickly.
The mobile web browser takes its own good time to load a full web page but has one good thing &#151 it turns the space bar into a period key while a URL is being typed. However, if you turn off Geolocation and enable JavaScript from the settings, the mobile web browser works smoothly. Vlingo is fun to play around with but only when you are in a closed room for it doesn't work that accurately when you are in a crowded place.
Unified Messages Inbox will offer you a mix of your regular SMSs along with Facebook and Twitter updates. It would seem that BlackBerry Internet Services could not be the device's drawback because that's RIM's USP (unique selling proposition). BIS restrictions for setting up email and BlackBerry Messenger are understood but making Windows Messenger and Google Talk unusable is a bit unnerving. The optical trackpad works as an add-on at times when certain links in a web page or boxes are unusable or are very closely presented.
###PAGE###
###LONGSUBSTART### Multimedia
As always, BlackBerry gets many brownie points for its video and music playback. The native video player can play standard definition smoothly and can even play 720p HD files if they are in .mp4 format. DivX codec certification and file support would have been great considering the multimedia bent of this touchscreen handset. Unfortunately, the handset can't handle full 1080p HD video files.
Music playback through the loudspeaker located at the bottom bezel is fairly loud but not that clear. Native Music Player offers software EQ, but that works only with the headphones though we wish those settings were enabled for the loudspeaker as well. Not all users would like to use headphones to listen to music all the time. However, avid audiophiles would love to learn that the native music player supports lossless formats (FLAC) out of the box.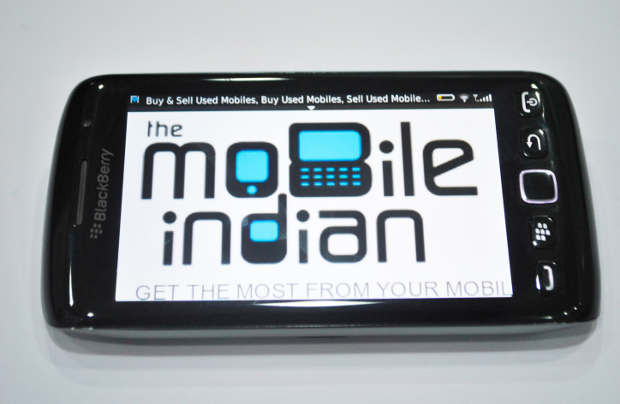 RIM has added a 5 megapixel camera with autofocus which is capable of recording 720p HD videos. The default auto mode doesn't offer face-detection but you can always enable it from settings. The convenience key has been set by default as the camera key and you need to half press it to get the autofocus mode. The LED flash of this handset is focused only at the center and darkens the area around it. The software might be tweaked but still can't make up for the quality an 8 megapixel camera can offer.
###PAGE###
###LONGSUBSTART### Battery life
The BlackBerry Torch 9860 offers battery life of a day and a half if you check email, browse the web, listen to music, text and make a couple of calls. However, in case of excessive web and Messenger usage, the battery falls short of just about a day. Just like any other smartphone, the battery dies faster when connected via WiFi. When we tested the phone we only turned Bluetooth and GPS on when required and otherwise kept them turned off.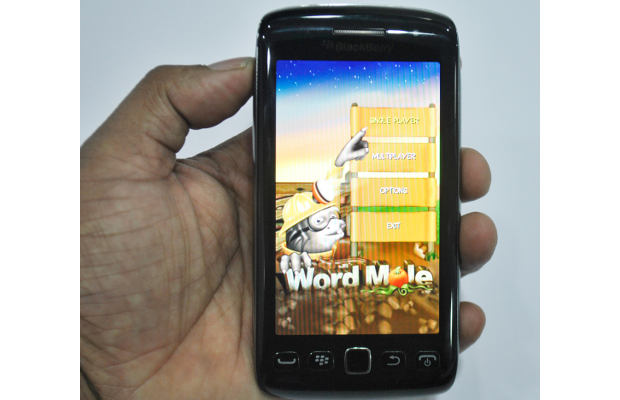 BlackBerry Torch 9860 deserves a 1500 mAh battery at least instead of the 1230 mAh unit it has. The touchscreen display and background data services might be able to make the best of the extra power. Only if RIM would offer a 1500 mAh battery pack for this smartphone, the Torch 9860 could be a long runner. In the end, Torch 9860 offers decent battery life if you watch your 3G and WiFi usage.
###PAGE###
###LONGSUBSTART### Wrapping up
The BlackBerry Torch 9860 is an absolute wonder for BlackBerry lovers who wish to enjoy a smooth and hassle free touchscreen experience. Multimedia enthusiasts will certainly welcome the pleasant features of this handset. Also, it is ideal if you're switching from a full screen smartphone to a BlackBerry for professional reasons.
RIM BlackBerry Torch 9860 is available at a market operating price of Rs 28,999 along with a headphone, connector, micro USB cable and charger. Number inconsistencies at a very micro level in the operating system software and even the keyboard can be fixed with future updates but there is no way to make up for the 5 megapixel camera.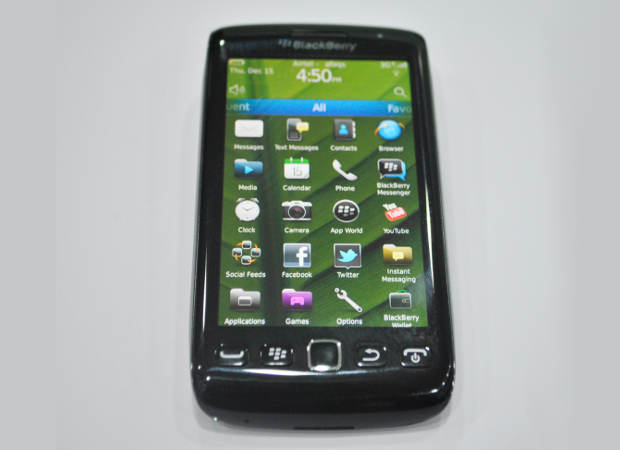 Competing smartphones offer an 8 megapixel camera with dual LED flash and nearly SLR like image quality. Also, the capacitive LCD touchscreen display is a bit disappointing compared the Amoled display featured in many handsets today.
All in all, BlackBerry Torch 9860 is a powerful handset for those seeking a full touchscreen experience of BlackBerry Messenger, email and instant messaging, along with a soothing multimedia experience.