Micromax Canvas Xpress 4G Q413 Review: An affordable 4G smartphone
By: Anil Satapathy, The Mobile Indian, New Delhi

Last updated : January 26, 2016 12:36 pm
Micromax Canvas Xpress 4G Q413 is an okay device for Rs 6,599.
PROS

»

Has 2 GB RAM, can play high end games

»

Looks decent

»

16 GB of internal storage and supports a micro SD card slot

CONS

»

Low display brightness

»

Off screen touch buttons not backlit

»

Cameras are not that impressive
Micromax Canvas Xpress 4G Q413 has a price tag of Rs 6,599 and was launched in India earlier in November 2015.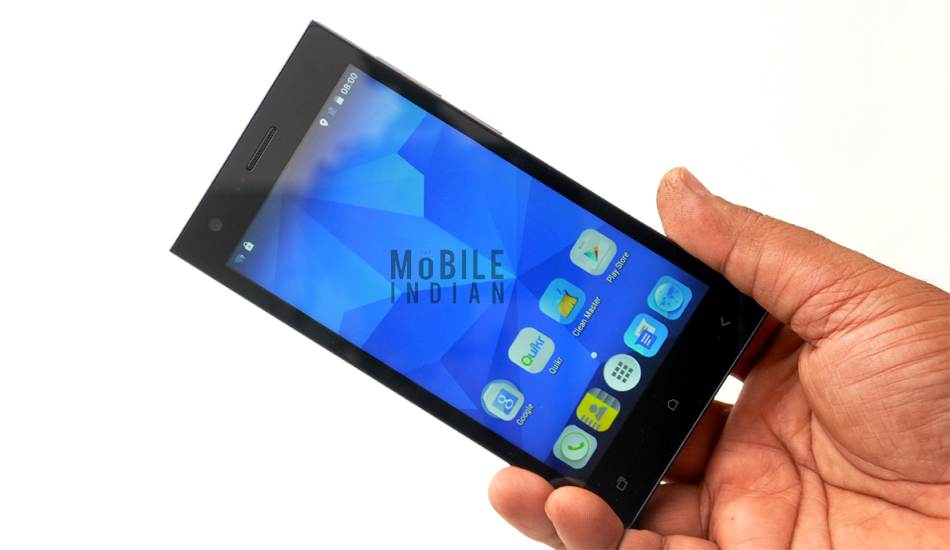 The Micromax Canvas Xpress 4G, the successor of Xpress 2, has a 5 inch display with high definition resolution. It has a 1 GHz quad core processor (Mediatek 6735P) which runs this Android Lollipop based smartphone with the help of 2 GB RAM. It has 16 GB of internal storage as well as a up-to 32GB micro SD card slot.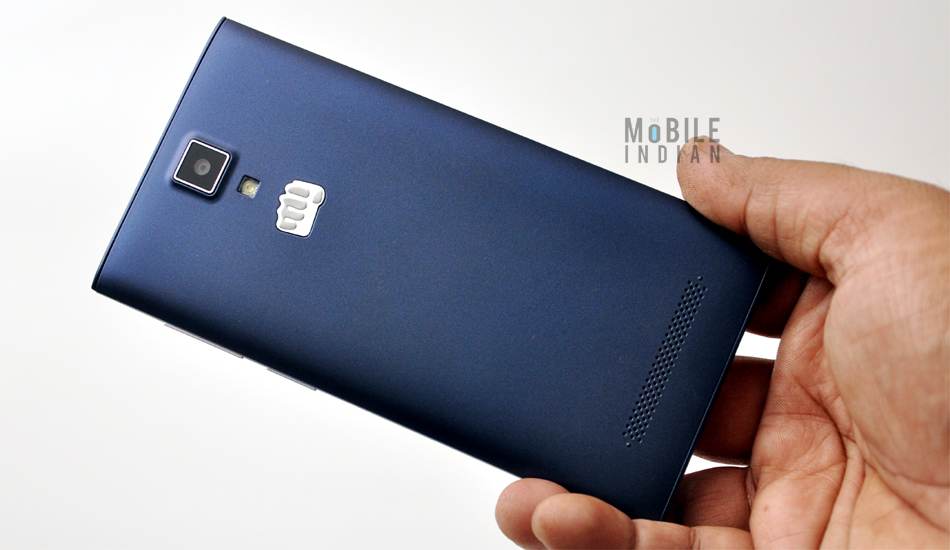 Besides, the Micromax Canvas Xpress 4G offers an 8 megapixel rear camera, a 2 megapixel front camera, 2000 mAh battery, WiFi, Bluetooth, dual SIM and 4G connectivity.

So let's have a look at its design and performance in real life.

Design

For such an affordable handset, the Canvas Xpress 4G is not bad to look at. It comes in dark blue colour with silver colour right and left hand panels that perfectly contrast to the overall body colour. The front panel is in black colour while the top and bottom panels are in dark blue as the rear cover.

Due to the glossy finish, the back panel repels smudges quite effectively but the same cannot be said about the display. Thankfully, the gloss of the rear cover is mild in nature and hence doesn't make the device too slippery.


The rear panel is quite clean with the Micromax logo sitting just below the LED flash light which lies beneath the rear camera module. The rear camera lens is quite prone to scratches as the camera lens is a protruding unit and while keeping it on any surface the lens gets exposed to the rough surfaces. There is a speaker grill at the bottom of the back panel.

The side panels have blunt edges which feels a bit odd while holding the phone. The top and bottom panels are unusually broader than the side panels and for no practical reason other than just to give the device a different look. The right side has both the volume rocker and power key. The 3.5 mm jack and micro USB ports are at the top. A microphone is at the bottom panel.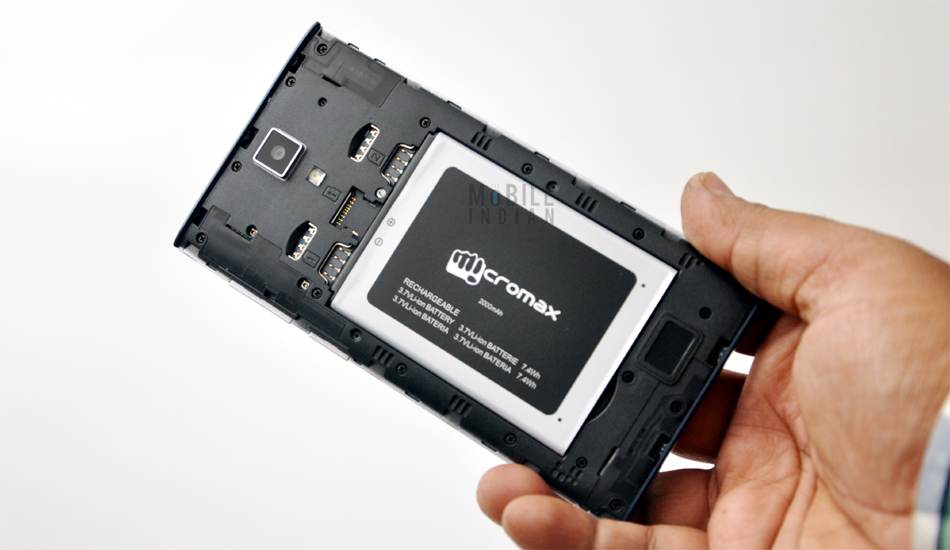 There are three three touch buttons (Return, Home, Recent) under the display. These are marked by silver colour and hence are visible as the background is in black. However, they are LED backlit and hence while using the phone in dark areas it is quite difficult to locate them.

Above the display lies a small speaker grill and the front camera. Note that the back cover is removable and under this lies two dedicated micro SIM slots and a micro SD card slot.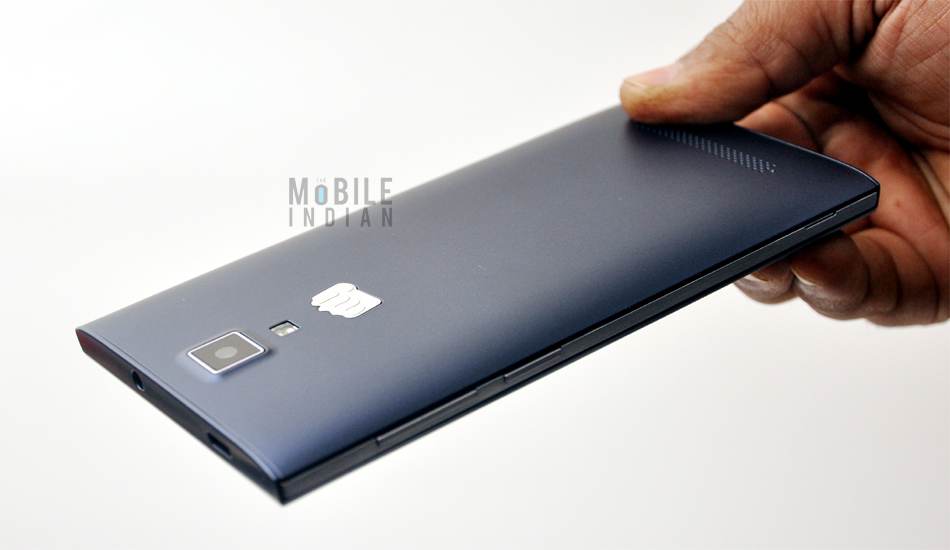 Though there are ample amount of bezel around its display but being a 5 inch it feels quite compact and is light weight too.

Overall, the Canvas Xpress 4G is decent to look at and to use.

Performance

First of all, the Canvas Xpress 4G with 2 GB RAM and a quad core processor is quite an able handset. It managed to play games like Sniper Dear Hunter 2015 as well as the Dead Trigger 2, a high end game, with ease. However, it did take a lot of time to start the Dead Trigger 2.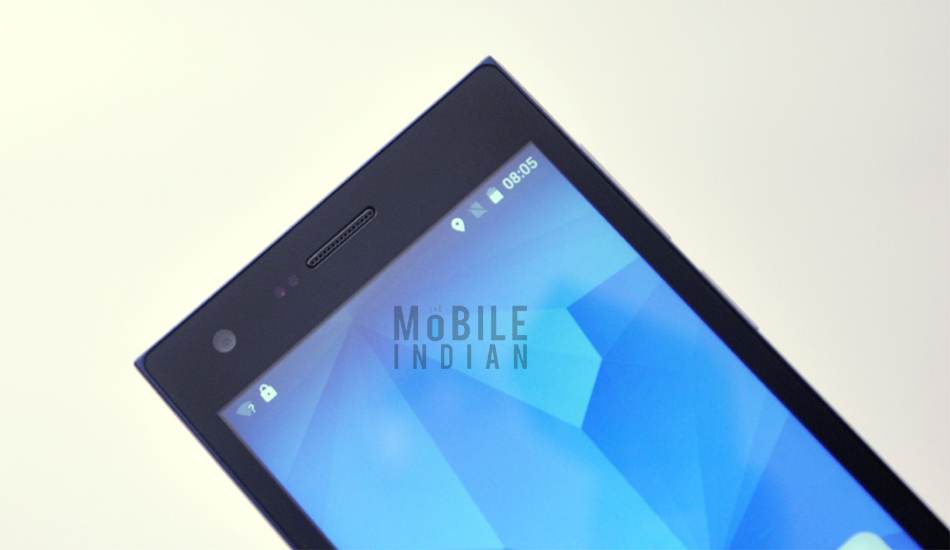 The 5 inch display of Xpress 4G is decent in terms of touch but brightness is on the lower side and will be inadequate in bright outdoors, especially in the summer season. The display does not have any scratch resistant glass, as nothing of that sort was claimed by Micromax. Throughout our usage though it did not get that many scratches but you should put a protective cover like a tempered glass on its display as soon as possible. Also, don't forget that the display has high definition resolution which is really helpful while playing games and watching movies.


The Micromax Canvas Xpress 4G (Q413) comes with Android 5.1 Lollipop operating system and has the default Android interface. But the phone comes loaded with many apps and has different kind of icons which are not that soothing to eyes. Some of these pre-installed apps like Wynk Music, Scandid (a mobile shopping app), Quikr, Chaatz, Clean Master etc are useful as well.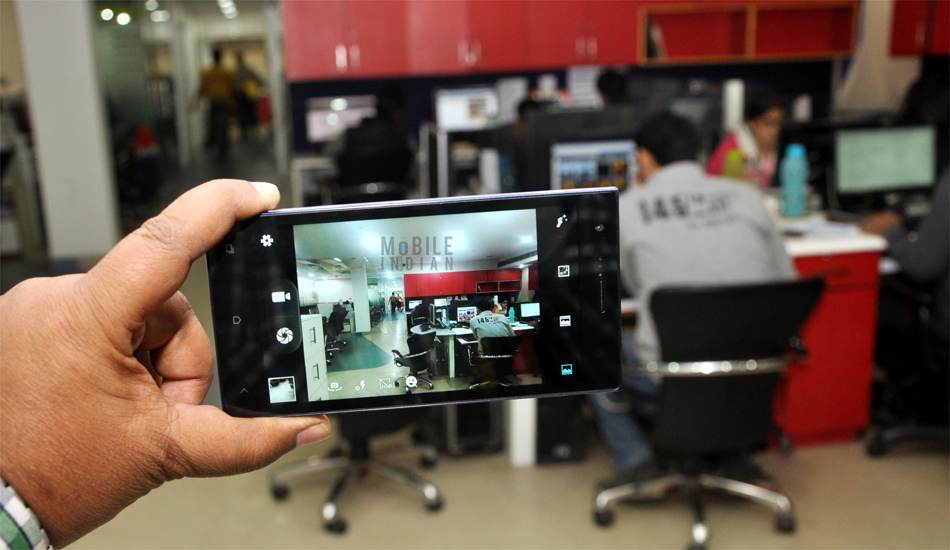 The phone also offers ample amount of storage space - 16 GB internal along with a micro SD card slot of 32 GB capacity. It doesn't have OTG functionality, though.

The 2000 mAh battery of Micromax Canvas Xpress 4G offers decent back up, offering about 7-8 hours of back up with normal usage.

The Micrmoax Canvas Xpress 4G has an 8 megapixel rear camera and a 2 megapixel front camera. There is an LED flash in its rear panel as well. However, don't just imagine too much from the figures. The cameras are quite fast but they don't offer much detail. The rear camera also fails to recreate the colours (see the picture of the orange below). Even in good light, both rear and front cameras, do not offer much detailing, so cropping is out of the question. In HDR mode, the rear camera does able to click some decent pictures.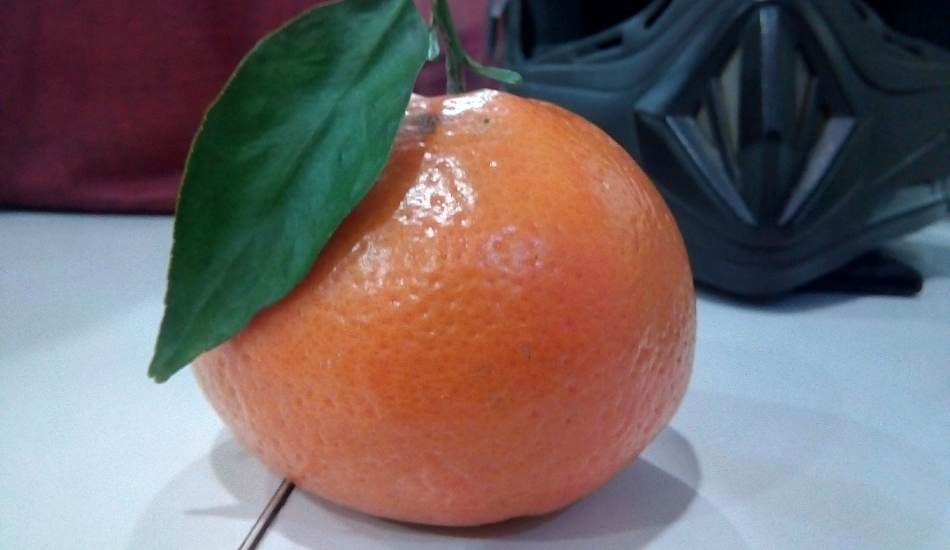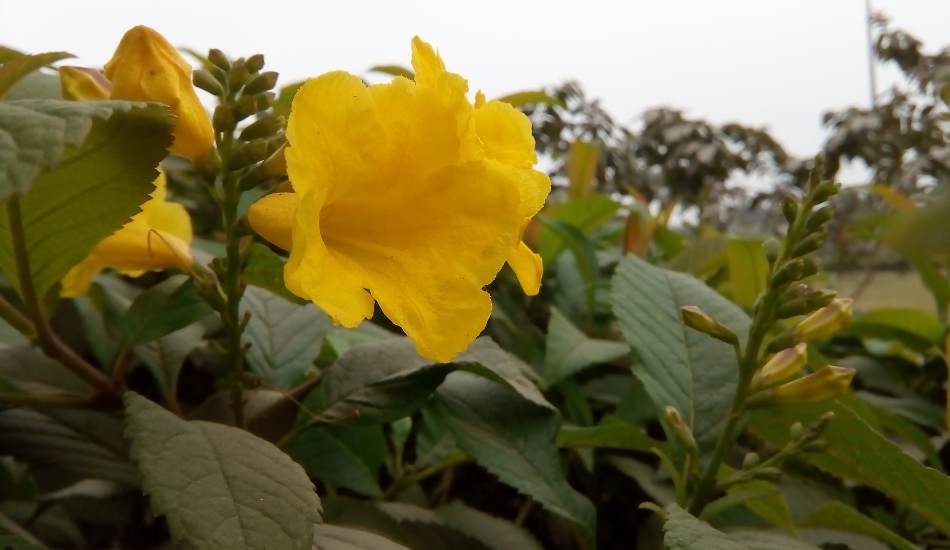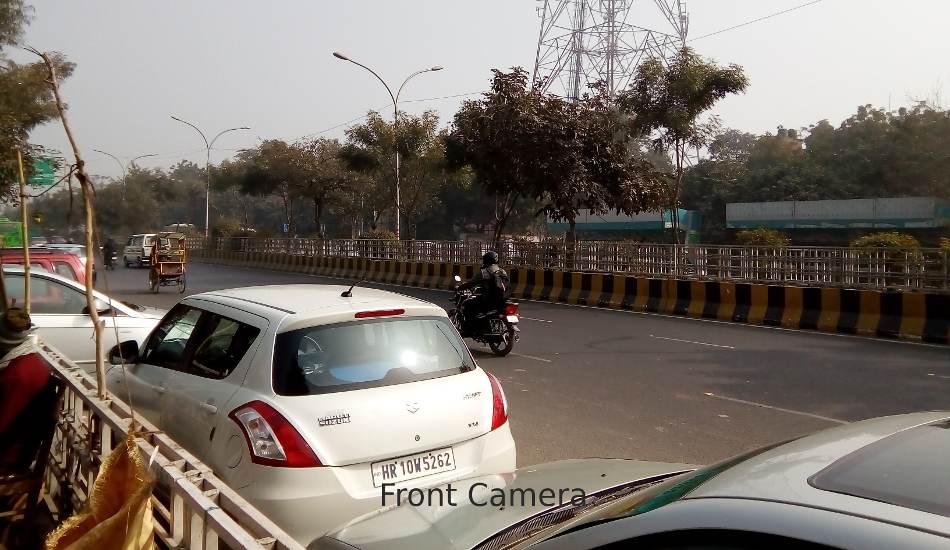 The USP of the Micromax Canvas Xpress 4G is definitely its connectivity. It is infact meant for the people who want an entry level 4G smartphone. With many Indian cities getting 4G services, the Canvas Xpress 4G is definitely a cheap device to experience 4G.

The Xpress 4G has two dedicated SIM slots. It offers WiFi, WiFi Hotspot, Bluetooth, GPS, micro USB port and a 3.5 mm jack as well.
Verdict
The Micromax Canvas Xpress 4G is not the only phone under Rs 7,000 to offer 4G connectivity. There are several other phones as well. However apart from the 4G, the phone is decent in terms of processing power and storage. It has a good display and offers decent battery back up. However, if you want a good camera phone in this price bracket and then check out its competitors. You can check out the Coolpad Note 3 Lite, if you have patient to participate in flash sales.