Lenovo has just recently announced the launch of its flagship smartphone, the Vibe Z2 Pro, in India for Rs 32,499. The phone will be available from October 6 on Flipkart exclusively. Despite being priced so, the Lenovo Vibe Z2 Pro offers high end features like that of LG G3 and Samsung Galaxy Note 3.
To start with, the Vibe Z2 Pro offers a 6 inch display with Quad HD resolution with brightness of 500 nits. The phone has a metallic body and comes in black, gold, and white options.
Lenovo has powered Vibe Z2 Pro with a quad-core 2.5 GHz Qualcomm Snapdragon 801 mobile chipset and 3 GB RAM. It has a 16 megapixel camera with BSI sensor along with two LED flash lights at the rear. The camera features Optical Image Stabilisation and it can be used to record 4K resolution video recording.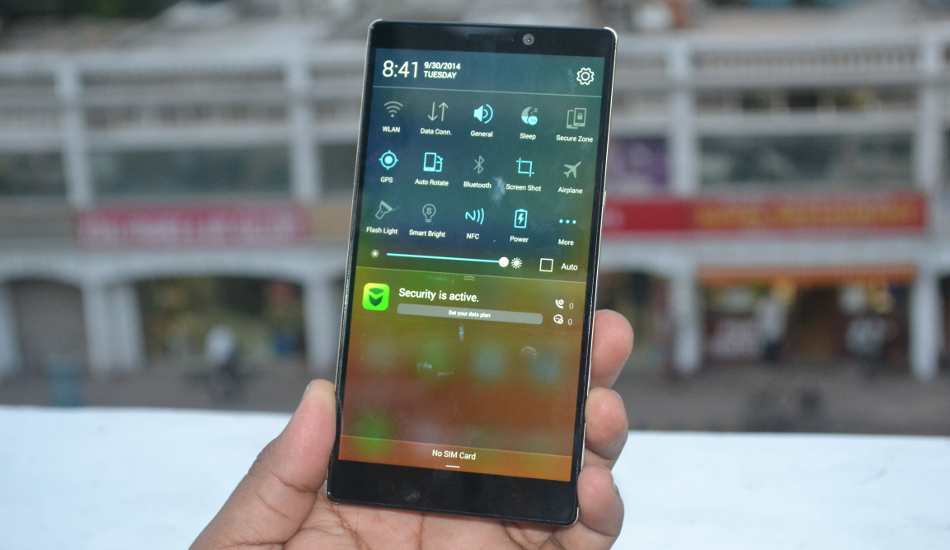 The Vibe Z2 Pro has Android 4.4 KitKat operating system with Lenovo launcher and user interface. Lenovo Vibe Z2 Pro also offers dual-SIM support and also offers 4G LTE connectivity. Lenovo has packed high-capacity battery inside this smartphone along with energy-saving modes.
During the launch event held in Delhi on Tuesday (September 30), we had a chance to explore Vibe Z2 Pro for a brief time. To our surprise, the phone felt a lot lighter and smaller than regular 6 inch smartphones. When we compared it with other 6 inch phones in the market, our belief was reconfirmed.
The Lenovo Vibe Z2 Pro measures 81.3mm x 7.7mm x 156mm and weighs 179 grams. In contrast, the 6 inch Sony Xperia T2 Ultra measures 83.8 x 7.7 x 165.2 mm while Nokia Lumia 1520 measures 85.4 x 8.7 x 162.8 mm and weighs 209 grams.
Lenovo has used a mix of polycarbonate and metal to create the body of Z2 Pro. Due to this, the phone feels quite sturdy like one should expect from a metal armoured handset while giving the comfort of a polycarbonate device. The device wasn't slippery and has the shine to catch the eye balls.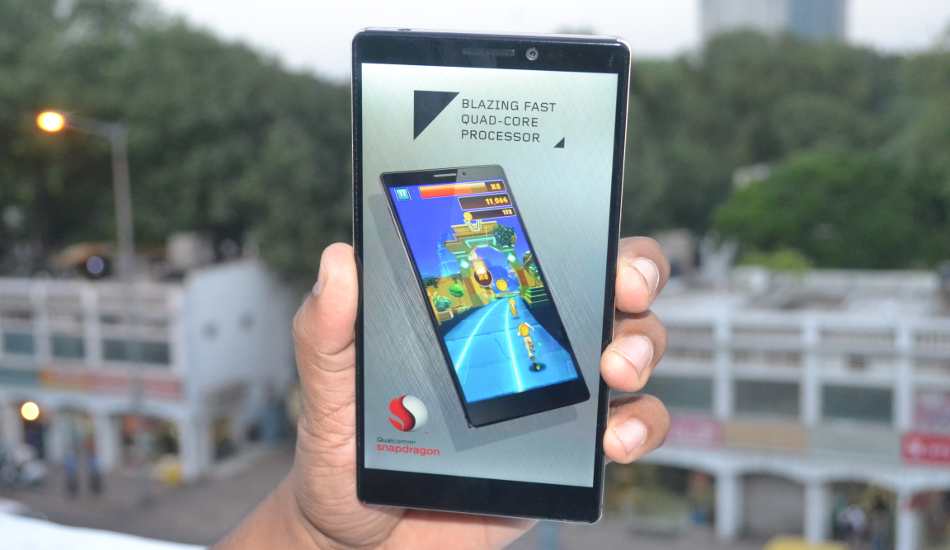 Keeping with the trend, Lenovo has armed the Z2 Pro with Quad HD resolution which is definitely perfect for the huge 6 inch display. The display needless to say was just gorgeous and since it has 500 nits of brightness, we have no doubt that one can even operate it in bright outdoors.
During our brief interaction I didn't had a chance to play high end games or to check its multitasking abilities but with 3 GB RAM and the powerful Snapdragon 801 processor, which is also being used in devices like LG G3, Samsung Galaxy Note 3, it is most likely to give a lag-free performance.
The Z2 Pro comes with Android KitKat 4.4 operating system but it has a customised interface in which there is no app drawer. Lenovo is offering several themes for the Z2 Pro. But most importantly, it allows switching from the customised UI to stock Android KitKat version with just a click – a very unique feature indeed.
The phone also comes with one-hand option in which you can reduce the screen size, to say 4 inch, if you want to use it in one hand.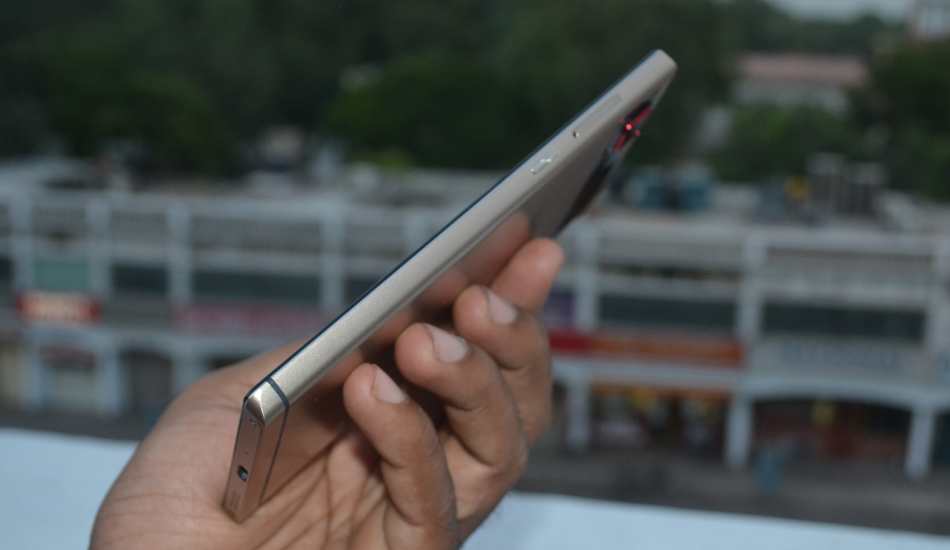 Another highlighted aspect of the Lenovo Vibe Z2 Pro is its camera capabilities. The Z2 Pro has a 16 megapixel auto focus rear camera which comes with Optical Image Stabilisation, and RGB and BSI sensors. The camera has two modes – Smart and Professional. In the professional mode, it shows numerical data on the viewfinder screen such as the degree of light, shutter speed, ISO, and color temperature. You can alter these to get a perfect picture. If you are a novice, then it is better to stick with the Smart Mode. I did manage to click few pictures in low light and it managed to grab good pictures in that condition but ofcourse its ability in various light conditions needs to checked.
Now comes the big question: with a QHD display and powerful processor, can Vibe Z2 Pro offer a decent battery life?
Well, Lenovo claims that the phone can easily last for close to two days (45 hours) with a single charge. At the launch event, it even showed clips of various persons, who are not associated with Lenovo and had tested the phone "without any monetary benefits", claiming the phone to last for even 2-3 days.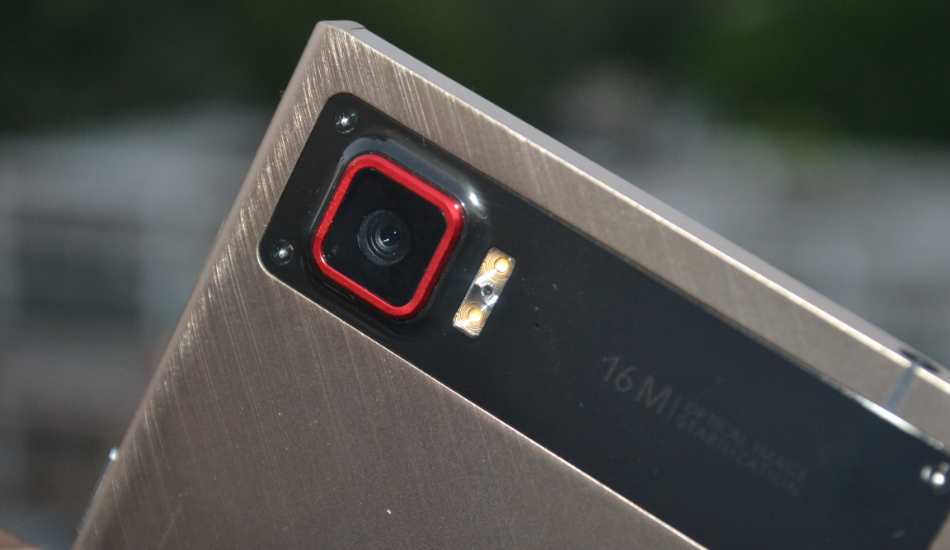 Note that it has a huge 4000 mAh battery but one also needs to keep in mind that the Z2 Pro has a huge 6 inch display and that too with Quad HD resolution and a very powerful Snapdragon 801 processor. So we cannot say it for sure right now about the battery life of Z2 Pro.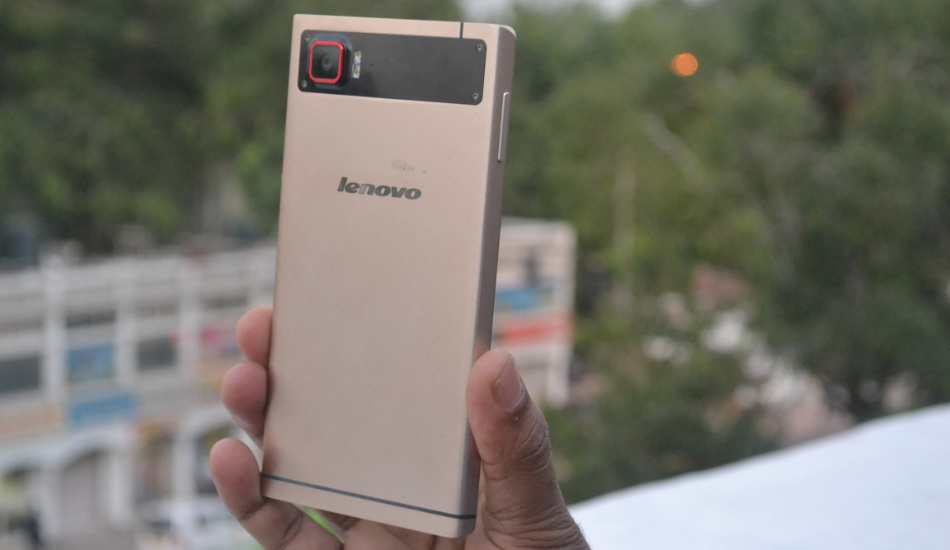 But one thing is crystal clear – 4G facility is available in Lenovo's Vibe Z2 Pro and most likely next year, Indian operators will roll out their LTE services throughout the country (atleast in big cities and metros) and thus you can enjoy fast internet connectivity. Till then you can enjoy its 3G connectivity and WiFi (b/g/n/ac) for fast internet connectivity. Besides, it has Bluetooth 4.0 and GPS with A-GPS. And one more thing, the Z2 Pro has FM radio as well.
Images by Sushil Kumar