Lava Iris Pro 30 Review
By: Anil Satapathy, The Mobile Indian, New Delhi

Last updated : November 11, 2014 4:37 pm
It is Lava's flagship smartphone which is advertised as the phone where "the art meets the smart", meaning not only it is a beauty in itself but it is also smart.
PROS

»

It is very light and is one of the best looking handsets under Rs 20,000

»

The phone provides a decent battery back up

CONS

»

It stutters while playing high end games

»

It has low internal storage for a Rs 15,000 phone

»

Camera quality is just average
Lava launched the Iris Pro 30, its costliest smartphone till date, with much fanfare last month. The phone, which is available for Rs 15,499 at the time of writing, is advertised with a tagline - art meets smart.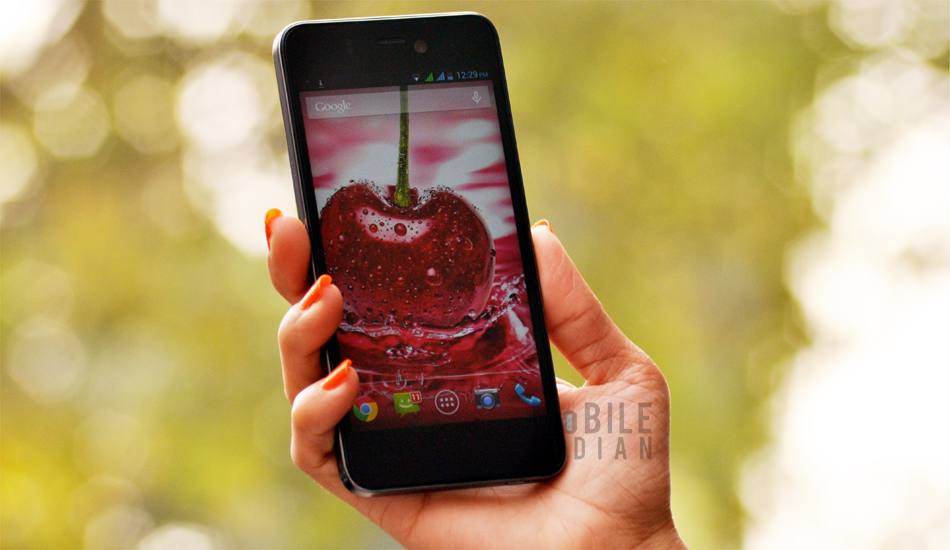 Now with Motorola Moto G, Samsung Galaxy Grand Quattro and a dozen of other smartphones in the fray, the odds are definitely against the Iris Pro 30. So we took the opportunity to test the phone thoroughly and here is what we have found.

Design

Lava has put in lot of emphasis on the design element of the Iris Pro 30. Its tagline - art meets smart - itself speaks a lot about the phone's design. The phone not only looks great but is very light as well.

The phone's design would remind you of Apple's iPhone.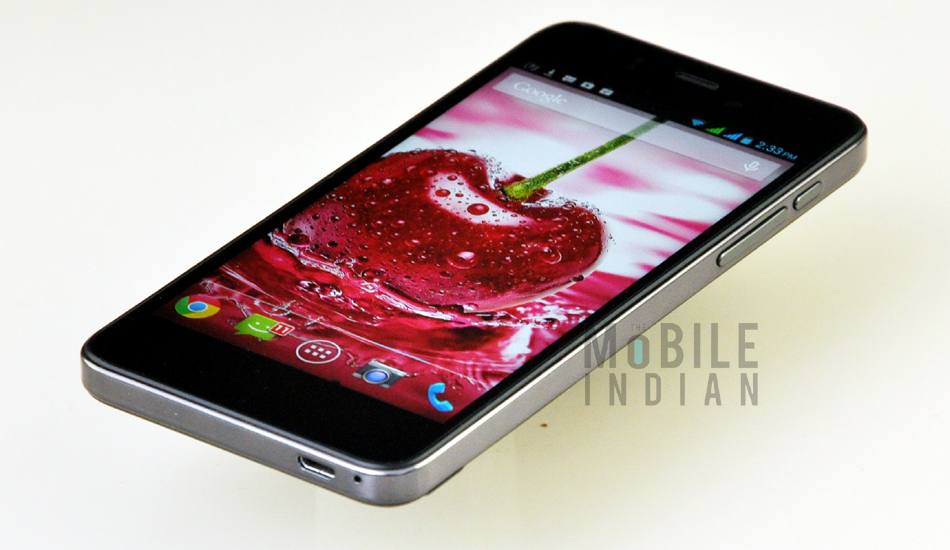 It is just 7.5 mm thick and weighs 114 grams which makes it one of the lightest and thinnest smartphones in the world. The phone has a matte-finish plastic back panel which is extremely smooth; it is neither slippery nor a fingerprint magnet. Plus, despite being plastic, the back panel has an aristocratic look. The back panel harbours a speaker grill at the bottom; an 8 megapixel camera is at the top left hand side below which there are two LED flash lights. The brand names, Iris Pro 30 and Lava are written on the back panel as well but quite vaguely thus they do not mar the look of the phone at all.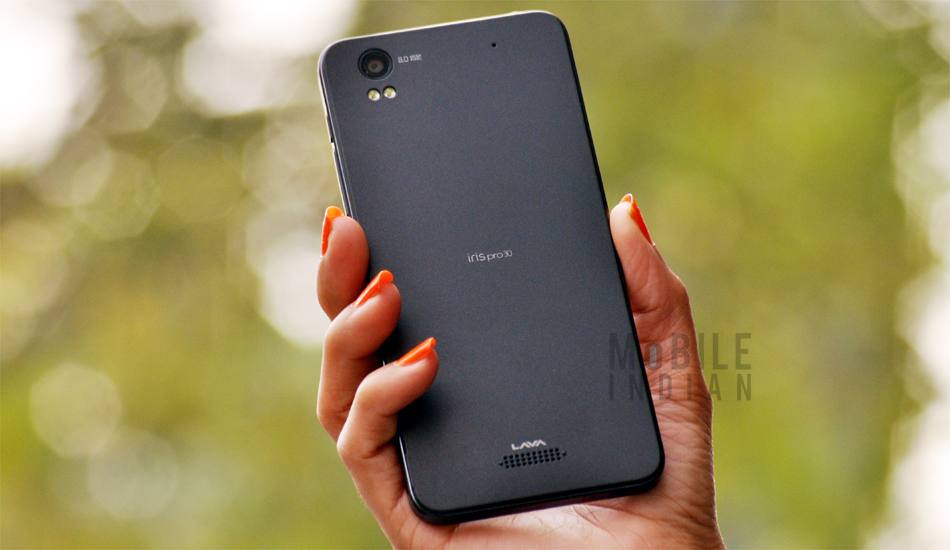 Not only the back panel, thick matal side panels are also the highlight of the Iris Pro 30 which is usually you will find in Apple's iPhones. The side panel not only gives a good grip but also protects the internals of the handset. It harbours the 3.5 mm jack, volume rocker, power button as well as the micro USB port.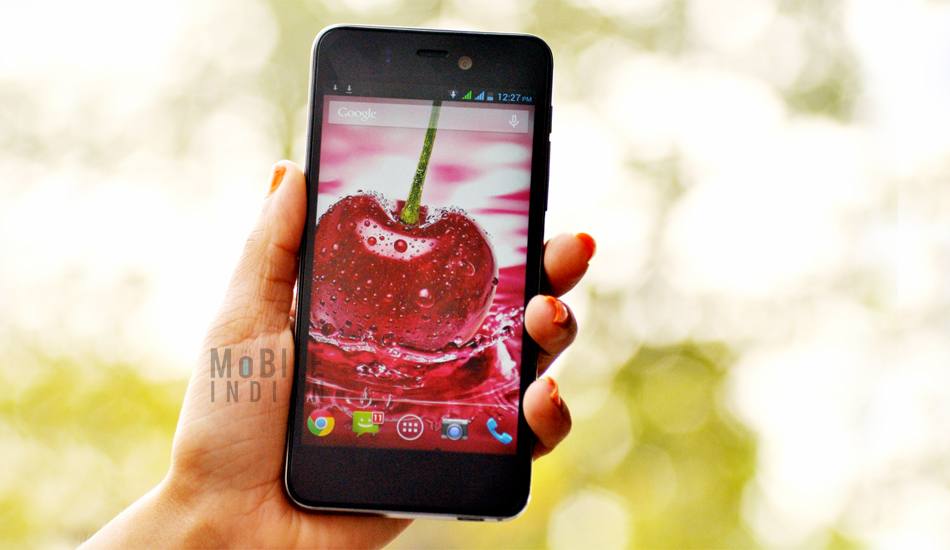 Though a fingerprint magnet, the display has Gorilla Glass protection and thus it does not get scratches easily (we tried to scratch it with our fingernails). The display is surrounded by a very thin plastic thread which separates it from the side panel. Since this plastic thread is a bit raised, the display won't touch the surface if you put the phone with the screen facing down (assuming that the surface is even).

The two SIM slots and the micro SD card slots are accessible after the removal of the back panel. The battery is non-removable. Of the two SIM slots, one is for micro SIM while the other is for a regular size one. Inserting the micro SIM is a bit tricky; you should read the instructions before inserting the SIM else you may damage the slot itself.

Rating for design: 9/10

Display

The Lava Iris Pro 30 comes with a 4.7 inch display with 1280x720 pixels resolution which translates to a very good 312 ppi pixel density. The display has Corning Gorilla Glass protection which indeed gives the display good protection against normal wear and tear (we did try to scratch it with our fingernails). The touchscreen is made of One Glass Solution technology which claims to make the display thinner and more effective.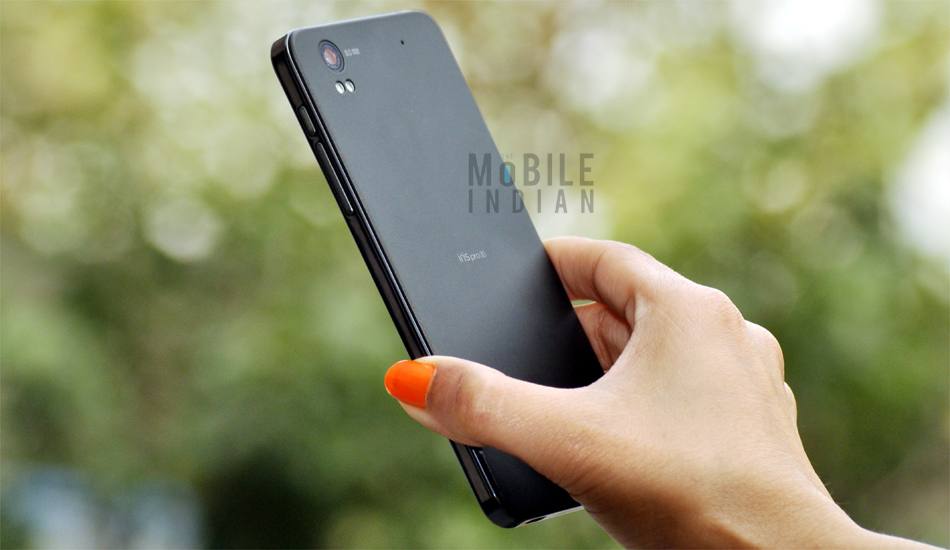 The touchscreen is capacitive in nature but some time it failed to touches. Its viewing angle though is quite broad which comes in handy while playing games. In the review unit, when the brightness was kept in auto mode, the display used to flicker.

Rating for display: 7/10

Operating system and UI

The Lava Iris Pro 30 has Android 4.2.2 Jelly Bean operating system with the traditional user interface. It has the normal Android screen locks including Slide, Face Unlock, Voice Unlock, Pattern, PIN, and Password. There are five home screens; a long touch on any of the screen brings up the wallpaper option. As I said earlier in the design section, it has got three off-screen touch buttons for home, menu, and return.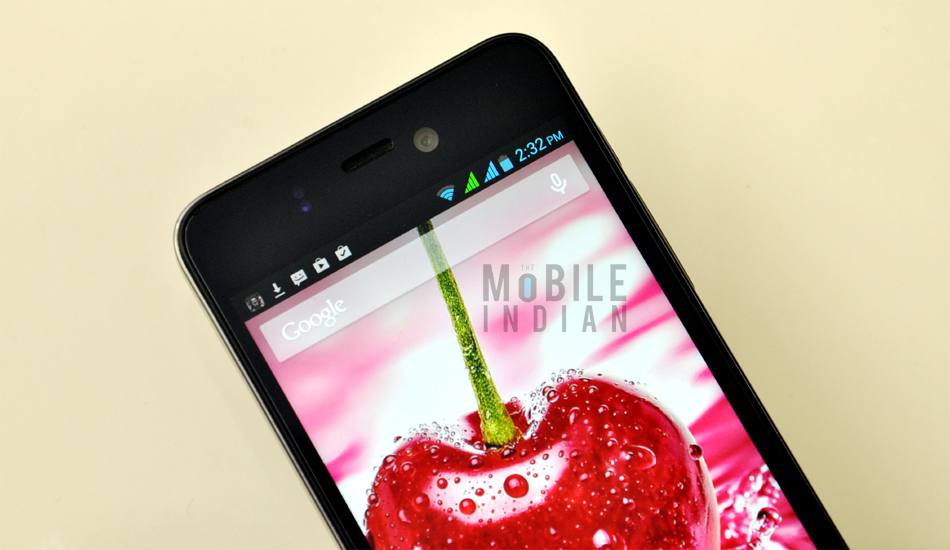 The traditional Android Jelly Bean notification bar is also there, allowing quick actions. The only innovative aspect of Iris Pro 30 in terms of user interface is its Usage button. An icon for the same is located in the notification bar which when pressed brings up a real-time monitor for CPU, Memory, battery, and even Phone Signal. Though it definitely helps in keeping a tab on the phone's resources, the usage calculator does not allows any action. For instance, it could have been connected to the task manager. So rather than helping, it eats precious memory to some extent.

Rating for UI: 7/10

Camera

Lava Iris Pro 30 comes with an 8 megapixel auto focus rear camera. There are two LED flash lights in the back panel as well while in the front there is a 3 megapixel camera which can be used for both selfies as well as videos. The phone has got 4X digital zoom facility for both front and rear camera. The camera application is quite traditional Android one where the capture button (still and video) is on the left hand side along with the settings icon from where you could change things like exposure value, effects etc. On the right hand side of the camera app there are panorama, smile detection, gallery, HDR etc options.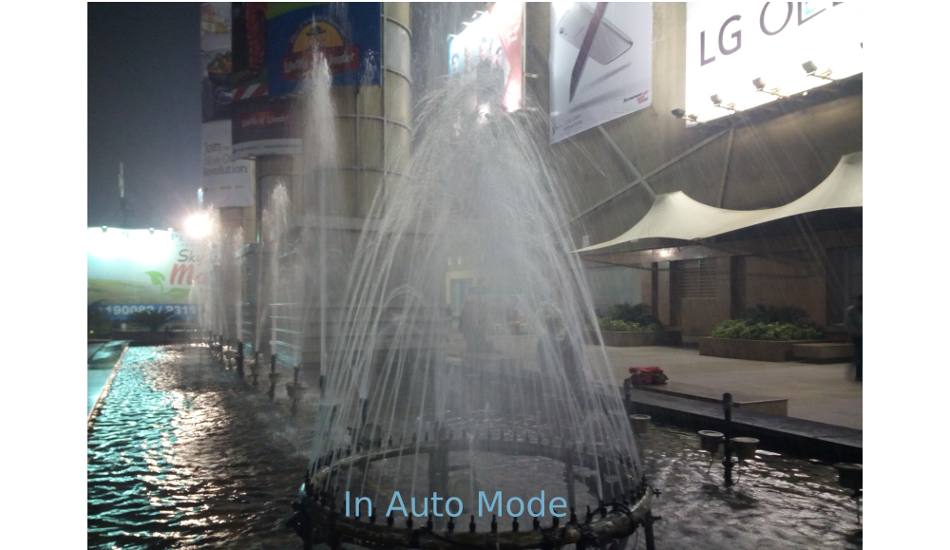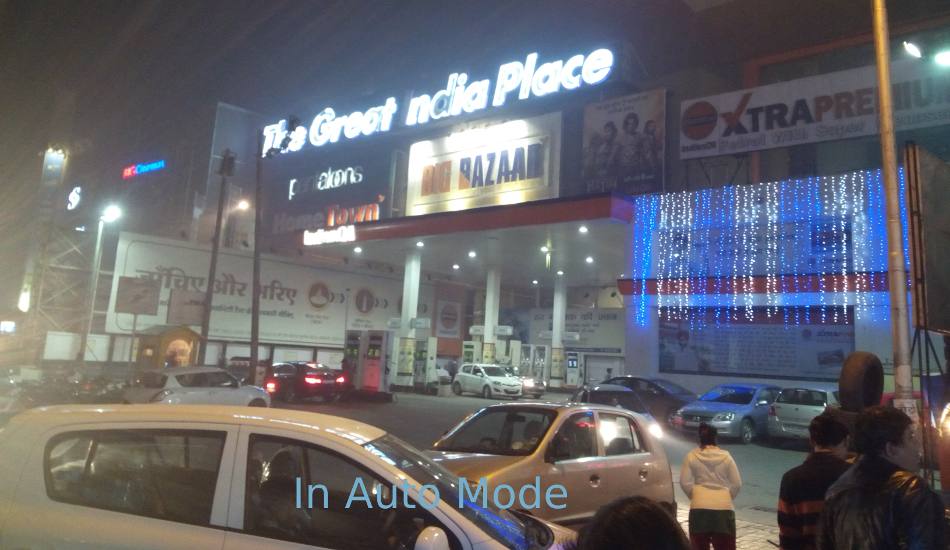 The 8 megapixel camera however does not justifies the price tag of Lava Iris Pro 30. The pictures just get flooded with light; I even tried after reducing the exposure but it makes pictures much darker rather than balancing the light exposure. Only solace is that when captured in HDR mode, the camera does able to deliver some decent images. The rear camera also captures squarish images and the moment you zoom them on your PC even by 1x you could see the grains loud and clear.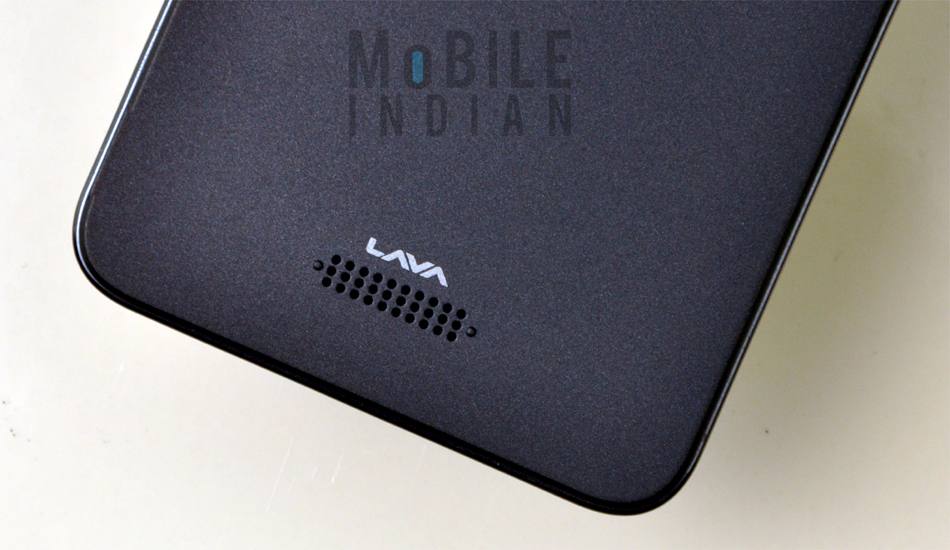 The front camera in comparison is much better. It has much wider coverage than many competitors. Also it captures much better colour and light as compared to the rear camera.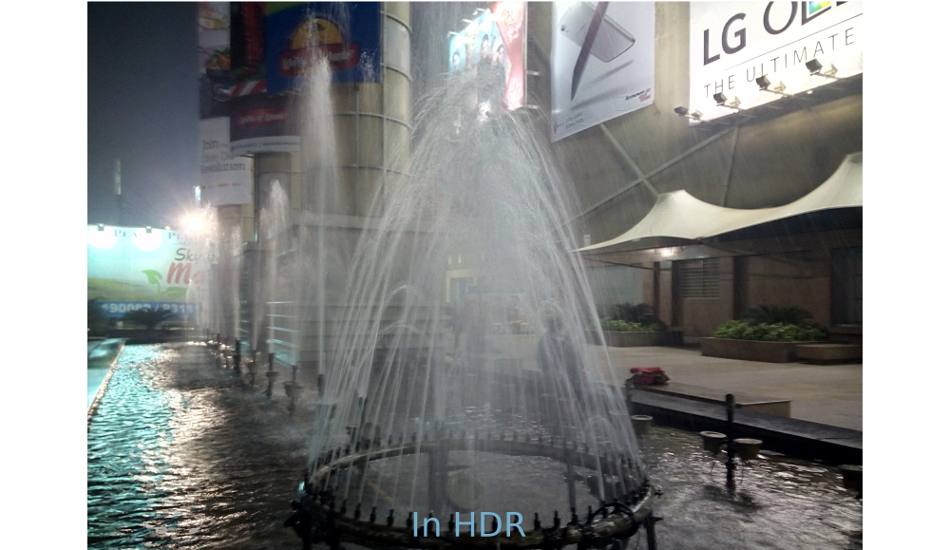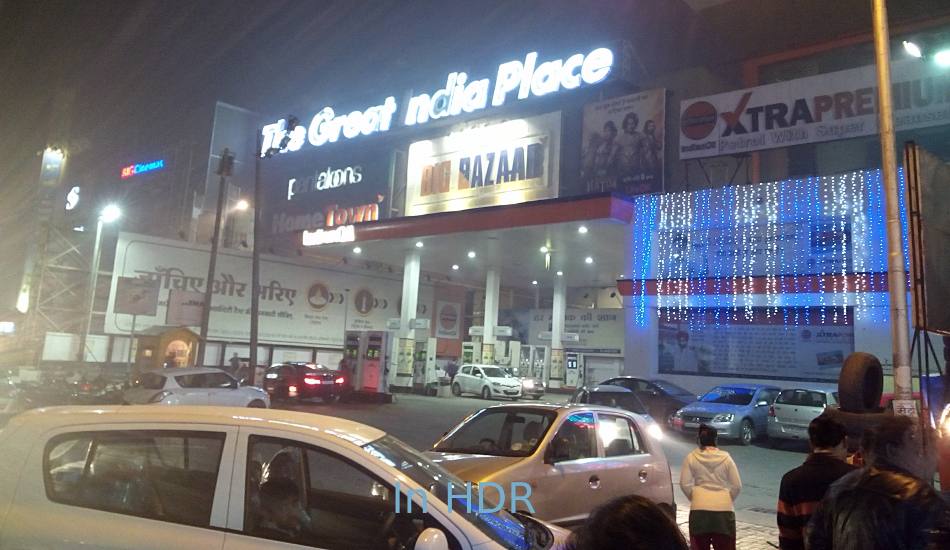 Below are few samples which are captured via its rear camera in the default setting.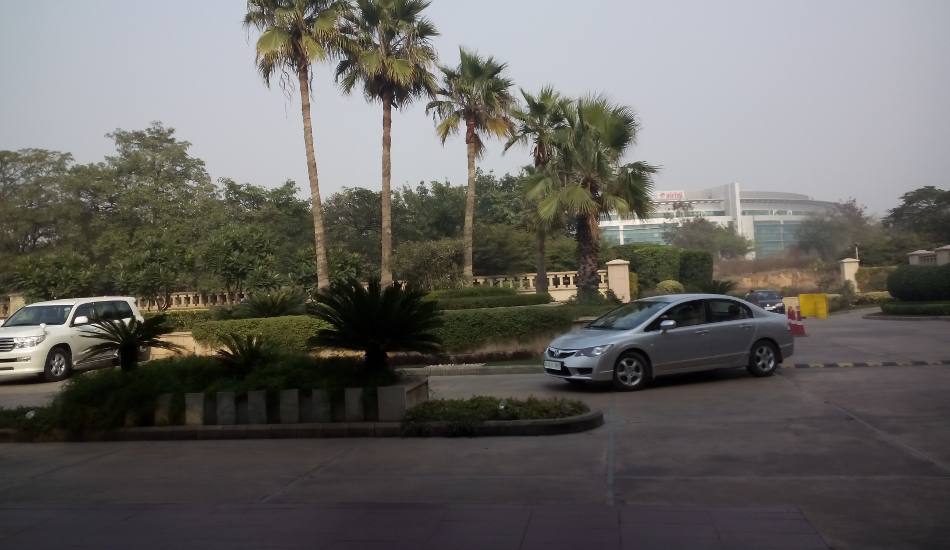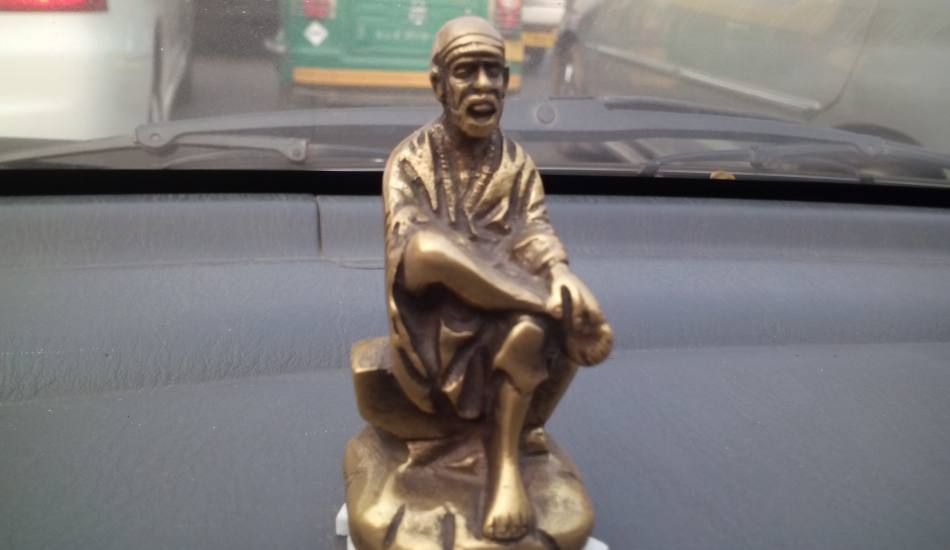 Battery

The Lava Iris Pro 30 has got a 2000 mAh Li-Po battery. Note that the battery is non-removable. For a 4.7 inch display, a 2000 mAh battery is certainly considered as a good one. As per official claims, the phone provides 7 hours of 2G or 4 hours of 3G talktime. Alternatively, you could get 400 hours of 2G standby.

So to test the claims, we used it in normal conditions. In one instance, we kept the brightness at maximum and started playing a very high end game with no volume and in 35 minutes it lost 20 per cent charge.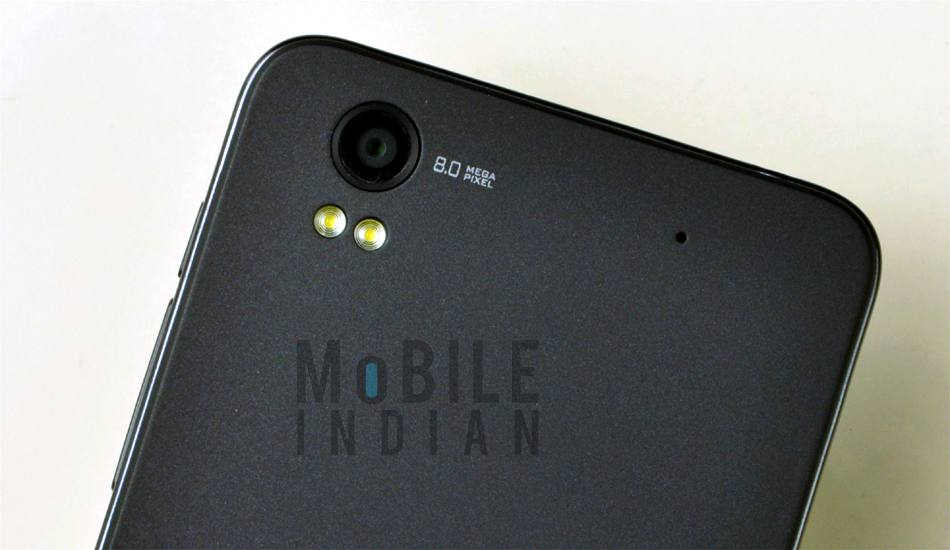 We then started browsing YouTube videos over WiFi, again keeping the brightness at maximum but used our headset keeping the volume to audible level. In 35 minutes it then lost 11 per cent charge. As far as charging is concerned, the phone takes around 4-5 hours to get completely charged.

So to summarise, the Lava Iris Pro 30 can be considered as a decent phone when it comes to battery output. With average usage, involving about half an hour of calling and an equal time in gaming and music listening and browsing, the phone may last for around 12 hours.

Rating for battery: 6/10

Hardware and Performance

The Lava Iris Pro 30 has a 1.2 GHz quad core processor, Android 4.2.2 Jelly Bean operating system, and 1 GB RAM. This combination is quite common in handsets in Rs 6,000-20,000. Since Iris Pro 30 is its flagship product, Lava should have armed the handset with a better processor (considering even Xolo, a brand of Lava, has launched a smartphone with Tegra 3 quad core processor).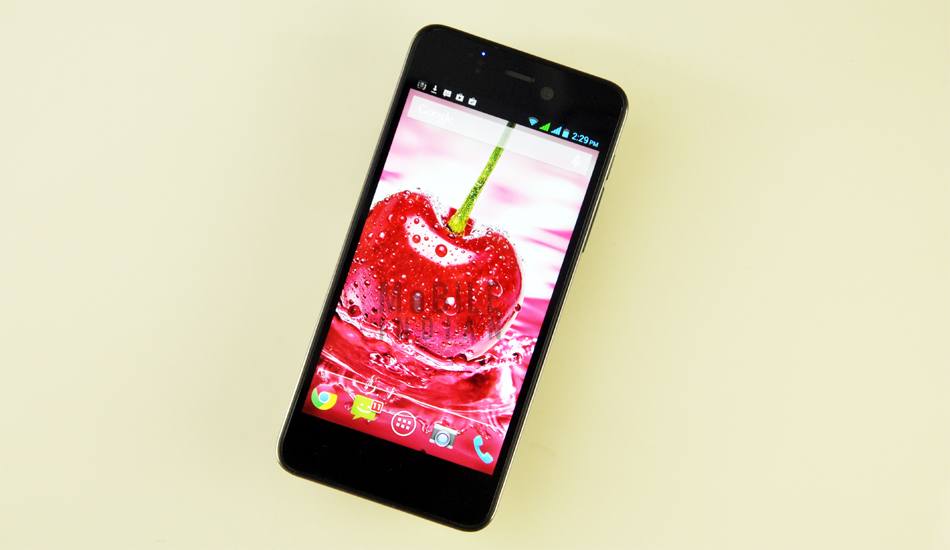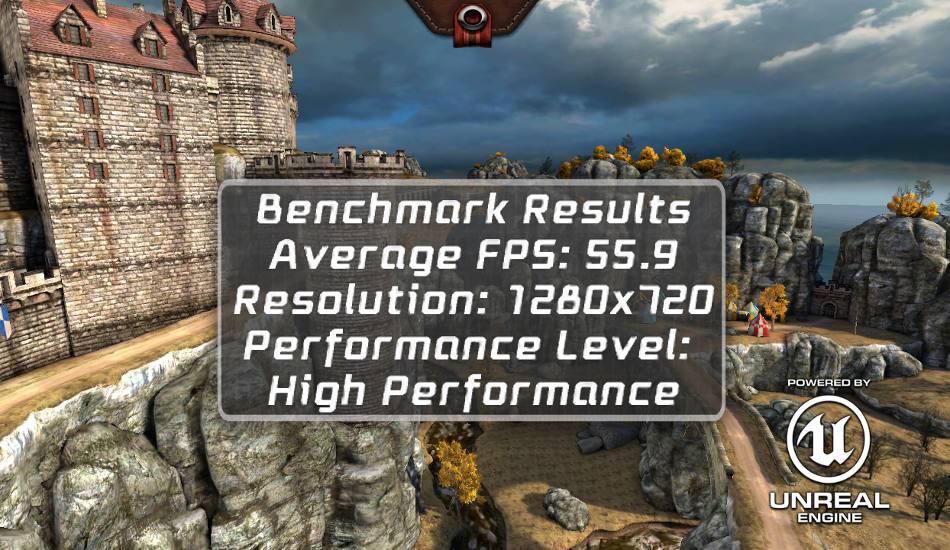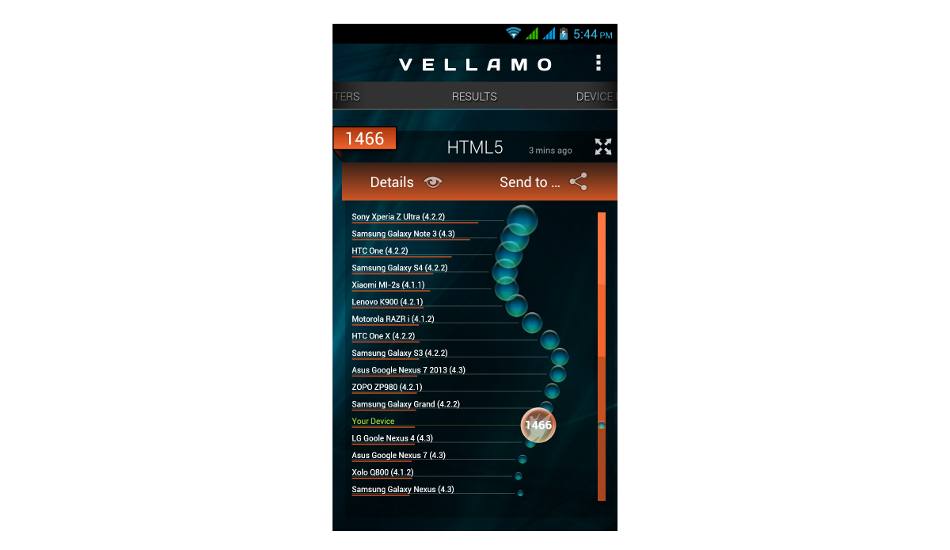 As expected, the phone managed to handle most day to day task. Even you could do multitasking but the moment you throw a high end game like 'Injustice Gods Among Us', the phone was at lot of pain to run. Ironically, though the phone initially could not manage to even run the game initially, it managed to run the game after several days. The phone though has got good ranking in benchmarks (see screen-shots below).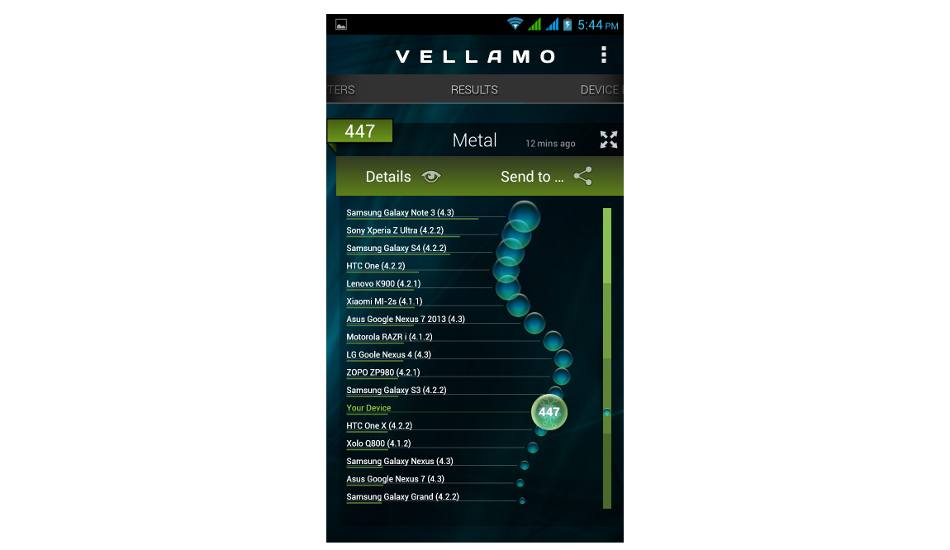 Not only performance, the Lava Iris Pro 30 also disappoints with its memory. The phone has only 4 GB internal storage and 32 GB of micro SD card slot. Most new handsets above Rs 10,000 now come with higher internal storage. For instance, its chief competitor, the Samsung Galaxy Grand Quattro comes with 8 GB internal storage and 32 GB micro SD card slot. Karbonn Titanium S7, which is currently available for around Rs 14,500, comes with 16 GB internal storage along with a 32 GB micro SD card slot. Even Sony's Xperia L that costs around Rs 15,000 has 8 GB internal memory and 32 GB expandable storage slot.

Connectivity and Multimedia

The Lava Iris Pro 30 has got two SIM slots of which one is a micro SIM slot while the other is meant for regular sized SIMs. It has WiFi, Bluetooth 4.0, and even the USB internet facility using which you can share your PC's internet with the phone (To know more, click here). The phone has also a micro USB port for file transfer.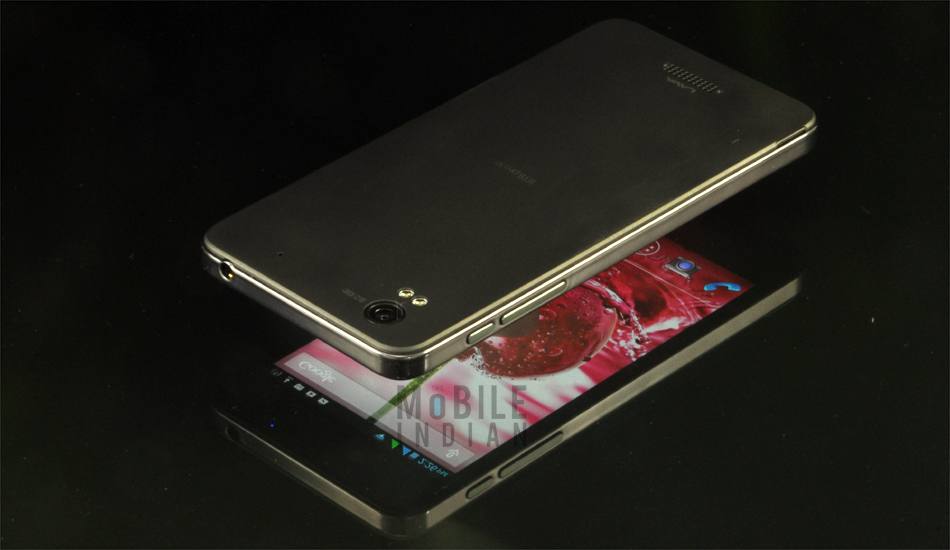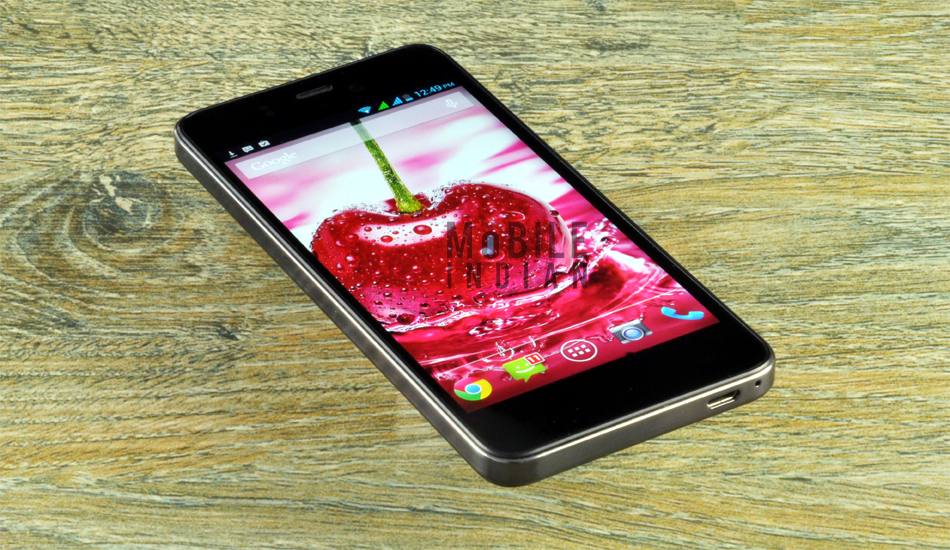 The Iris Pro 30 has FM radio and since it has got access to Google Play store so you can download any audio/video app you want. The phone has also quite loud speakers. I faced no calling or any other connectivity issues. The phone is quite loud as well.

Rating for multimedia and Connectivity: 8/10

Images shot by: Sushil Kumar
Verdict
Lava Iris Pro 30 is definitely a very good looking phone. If look is all your concern then this is the handset to go for if your budget is about Rs 15,000. However, it isn't the best gaming smartphone under Rs 20,000 nor it has enough internal memory that would justify its price tag. Its camera quality can at best be termed as decent but at Rs 15,000, there are many better camera smartphones. In all other areas like battery output, connectivity, display, and multimedia it is as good as its competitors and in some cases even better.