It is rare for a new brand to enter the smartphone market due to its overcrowded and divided nature across different price ranges, making it challenging to establish a unique identity. However, a new brand called 'Nothing' is currently striving to make a name for itself. Another brand that previously had a distinct identity was Honor, but it went dormant due to circumstances beyond its control. After being inactive for over three years, Honor has returned to India with their latest offering, the Honor 90.
At Rs 37,999, the Honor 90 is trying to compete with iQOO Neo 7 Pro and other alternatives in India, such as the OnePlus Nord 3 and the Vivo V27 Pro. While these brands have already rooted themselves in India in a strong manner, Honor has a lot to catch on. Does the Honor 90 help it do so? Or is it a device you can skip? Let's find out in our review of the Honor 90.
Honor 90: Design
The Honor 90 is trying its best to stand out from the crowd, and while most companies are sticking to a design language they have adopted that works for them, Honor is going with something new with each of its smartphone series if we see their international lineup.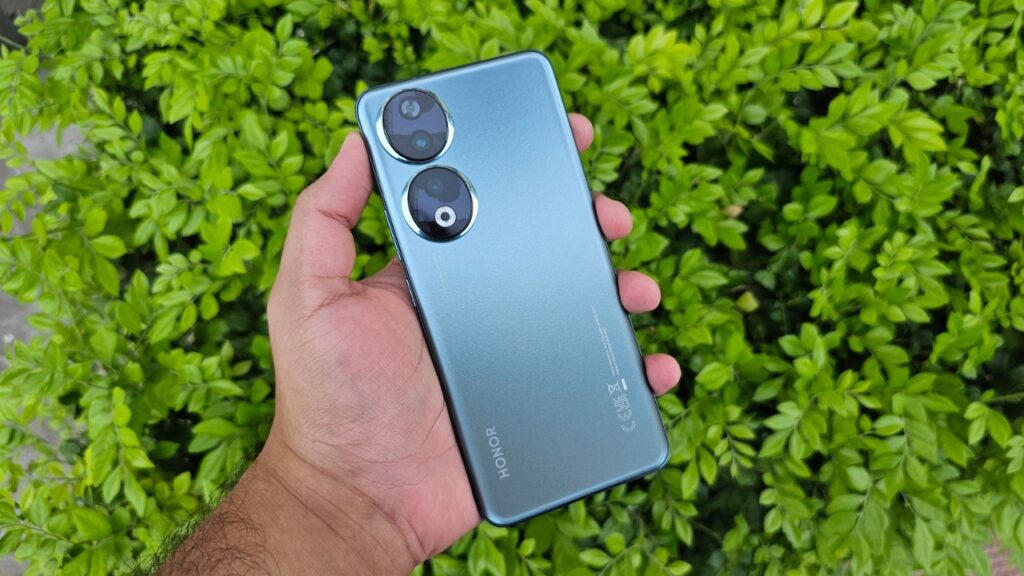 The Honor 90 has triple rear cameras on the back, housed inside two separate camera cutouts. These cutouts have another boundary around them that curves from the sides and has a glossy finish. This gives it a unique look in the hand. The green shade we have has a polycarbonate back panel with a matte and glittery finish.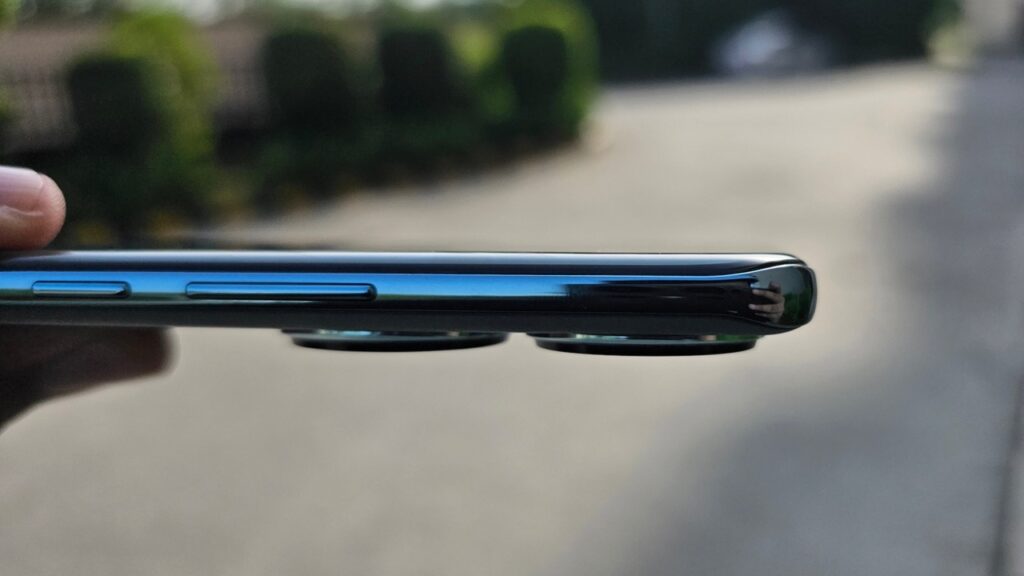 The colour shade goes from dark to light depending on how the light falls on it. Thanks to the curved sides, it fits well in the hand and because it is slim, the overall grip is also great. It also doesn't feel heavy in the hand and doesn't feel cheap by any means. The sides are also plastic and glossy but once again, they do not feel low quality. When clicked, the volume rocker and power button reside on the right and have a tactile feel.
Apart from the charger and a USB-C cable, the brand is giving a transparent case and a USB-C to 3.5mm audio converter in the box. If you feel the phone is too slippery for you, the case can be put on for better protection as well as grip.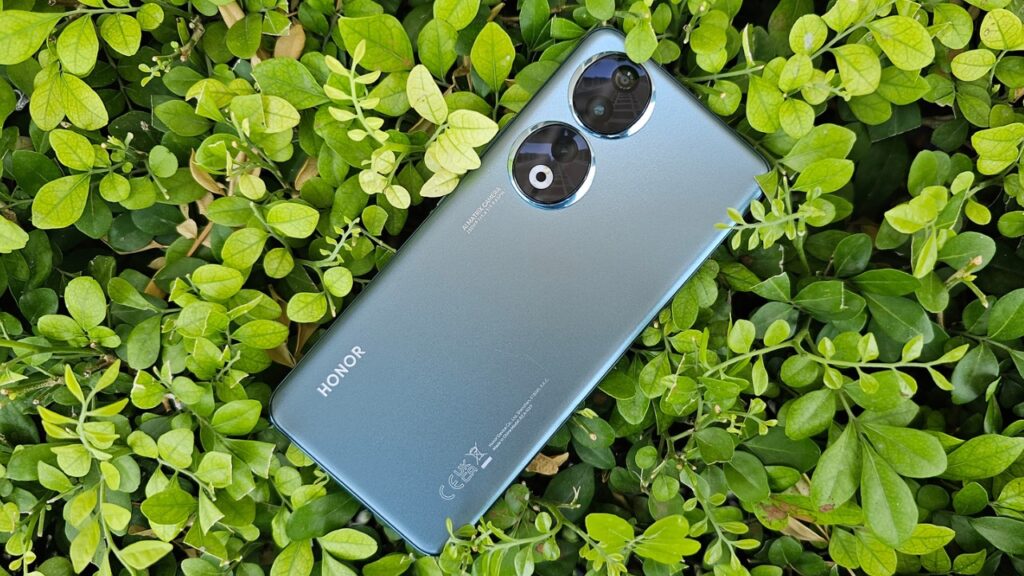 There are two things that disappointed me, namely, the Haptics and the fact that it has a mono speaker and not a stereo speaker setup. We have tested other smartphones in this range, such as the Neo 7 Pro from iQOO and the Nothing Phone (1), both of which have much better haptics than the Honor 90.
The single mono speaker sounds decent with very less bass, and it's mostly treble-driven. Moreover, Infinix Zero 30 5G, and Lava Agni 2 5G, which cost much less than Honor 90, have stereo speakers so there's no reason for Honor to not include it in their phone, except if they were aiming for cost-cutting.
Honor 90: Front Design & Display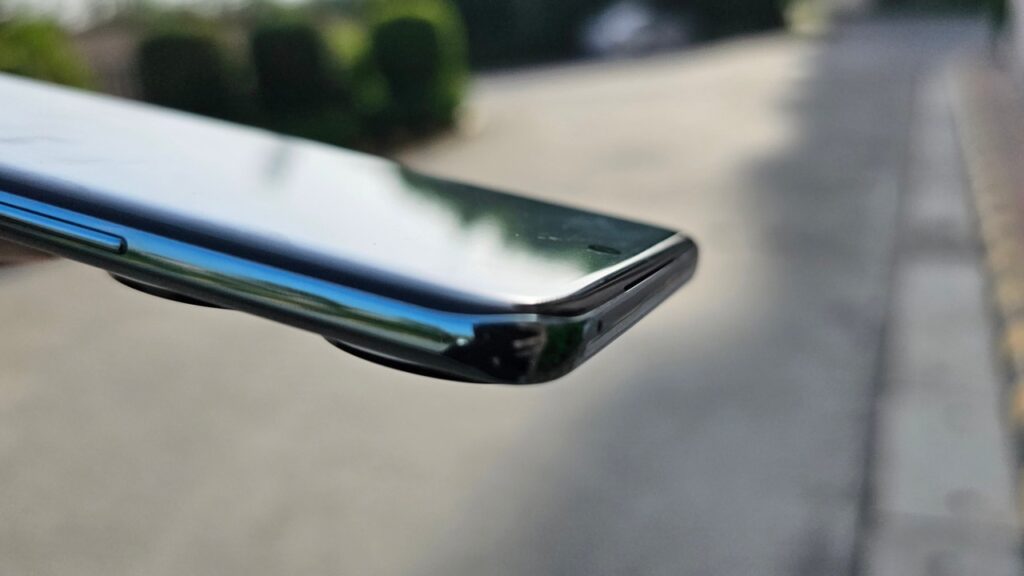 The front design is where the Honor 90 excels and gets ahead of its competition. It gets the first ever quad curved display meaning all four sides of the panel are curved. You won't be feeling the top and bottom curves at most times but sliding from the top and bottom feels much smoother than other devices.
The bezels around the display aren't uniform but not too thick. Only the chin is thicker than the rest of the three sides, but again, there's a marginal difference and not an issue. The front design does look unique and nothing we have seen before. It does look, as well as feel premium and flagship level if you see the device from the front.
The panel is a 6.7-inch 1.5K Resolution (1,200 x 2,664 pixels) quad-curved OLED display with a Refresh Rate of 120Hz, up to 1,600 nits peak brightness, and 3,840Hz pulse-width modulation (PWM) dimming.
It's a great panel to look at and use. The colours pop and are punchy enough. It is a colour-accurate panel and has excellent viewing angles. Netflix also supports HDR 10, making it a decent panel to consume content on.
It is also well protected, which you can already see by the walnut challenge campaign the brand began to boast of how strong the panel is. We did perform the challenge and also did a few drops to make sure the panel wasn't weak, and we weren't disappointed at all. Despite being curved on four sides, I didn't face any accidental touches on the panel.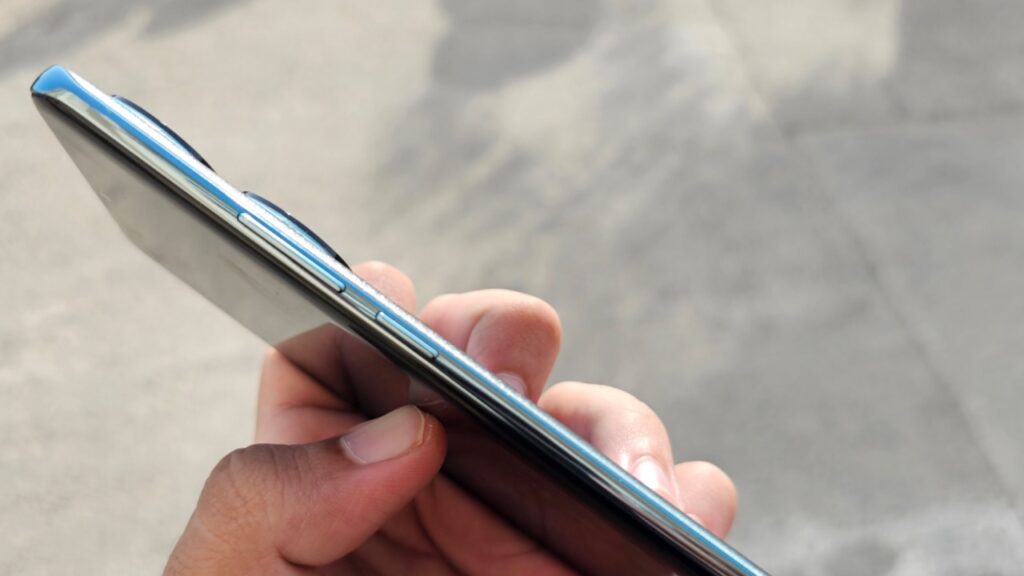 The panel does support a 120hz refresh rate, but it mostly sticks to 90Hz if you set the refresh rate to 'Dynamic' in display settings. More so, it comes down to 60Hz in a bunch of apps such as X, Google Messages and more. Fortunately, there's an option to force it to a 120Hz post which the panel works as it is intended to and doesn't drop the refresh rate at all.
Further, Honor claims this is one of the safest displays to view in night conditions, thanks to a considerably high PWM dimming rating. It remains flicker-free for the most part in dark environments and can also dynamically adjust screen brightness to ease eye strain, all without affecting your eye health. We did test it in night conditions, and it is safe to say that it does perform well in such dark environments.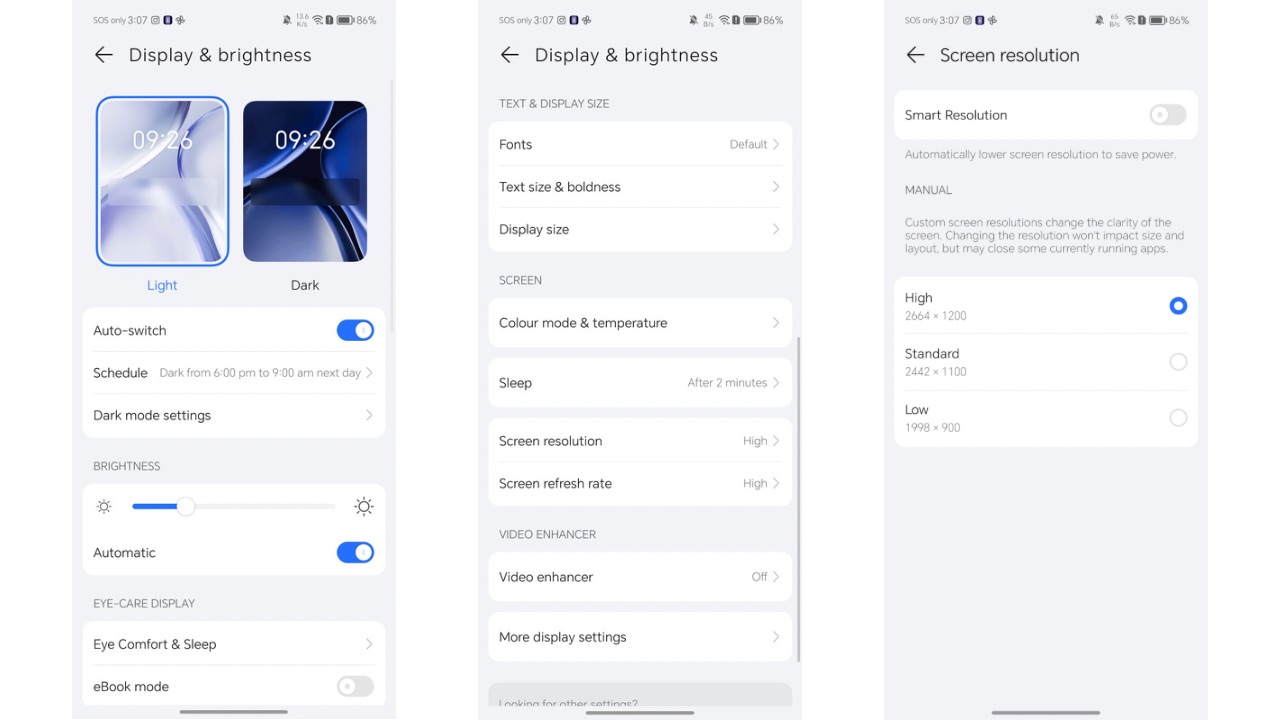 A bunch of display settings are available, such as the e-book mode that makes the display drop its colours and turn black & white. You can also choose between three screen resolution options and we chose the highest possible one that resulted in a sharp image on the panel with greater clarity. This is one of the best display panels I have seen and used in this price segment.
Lastly, there's an optical in-display fingerprint sensor, which works nicely. It is quick to identify the print and unlock the phone. It's highly accurate and hasn't failed to unlock the handset even once during my usage so far.
Read More: Honor 90: Top 5 potential competitors in India
Honor 90: Performance & Software
The performance of the Honor 90 relies on the Snapdragon 7 Gen 1. Moreover, it packs the 'Accelerated version' of the chip, as the company likes to call it. There's up to 12GB RAM and 256GB storage. We got the top-end variant, and we are happy to report that the phone flies for the most part.
This is the first time I am using MagicOS 7.1, and it does have some neat tricks up its sleeve. The animations are some of the most fluid ones, alongside being natural to look at. The App opening and closing animations are, again, one of the smoothest I have seen. The RAM management is handled fine if you specify the apps you want to keep in memory because if you don't, it will end up killing most of them. I'll talk about it more in a second.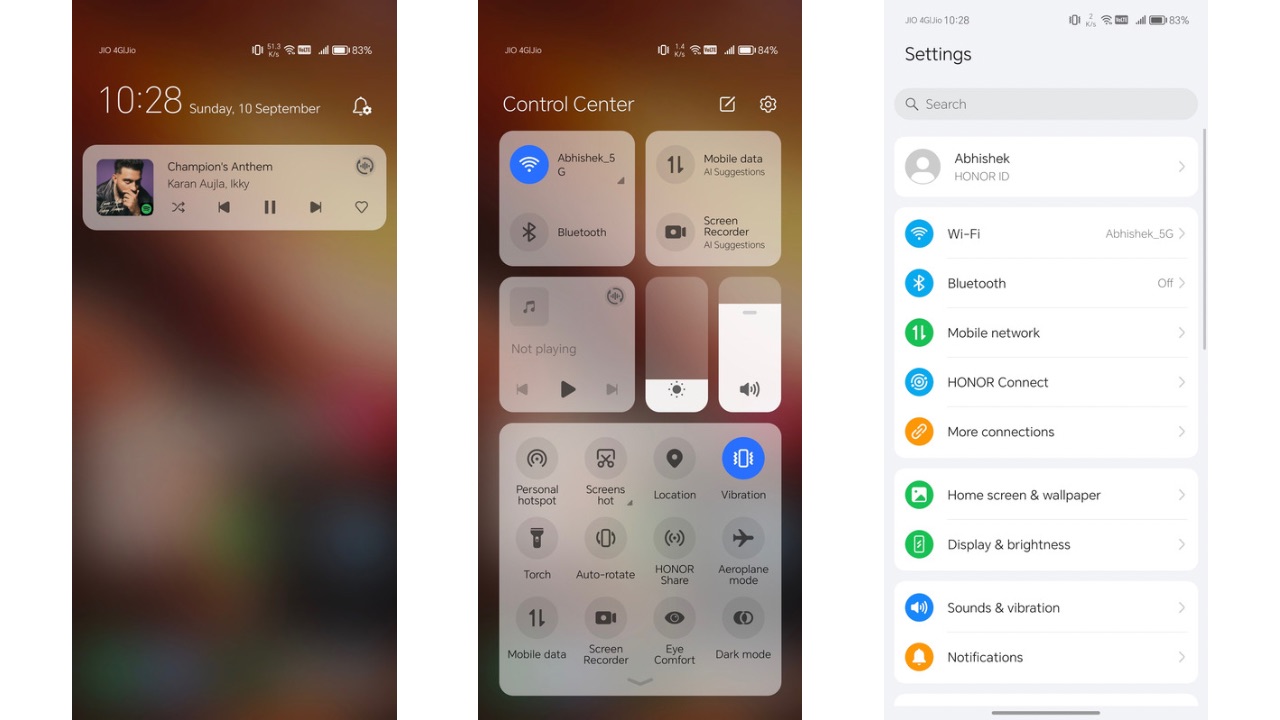 As for the overall UI, it is a welcome refresher from what we generally get in this price range, considering Vivo's FunTouch OS needs a rework in this department, and UIs like One UI still aren't the smoothest at this price point. The quick settings panel doesn't work as usual. Notifications and the Quick Settings panel have been separated like how it is in XOS and MIUI.
Swiping from the top-right brings the panel that actually looks a lot like the iOS pane. It has an AI suggestions tile, Bluetooth & Wi-Fi tile, music player, brightness and volume bars, followed by all the smaller tiles at the bottom. The notification shade that can be accessed via a swipe down from the top left is decent-looking.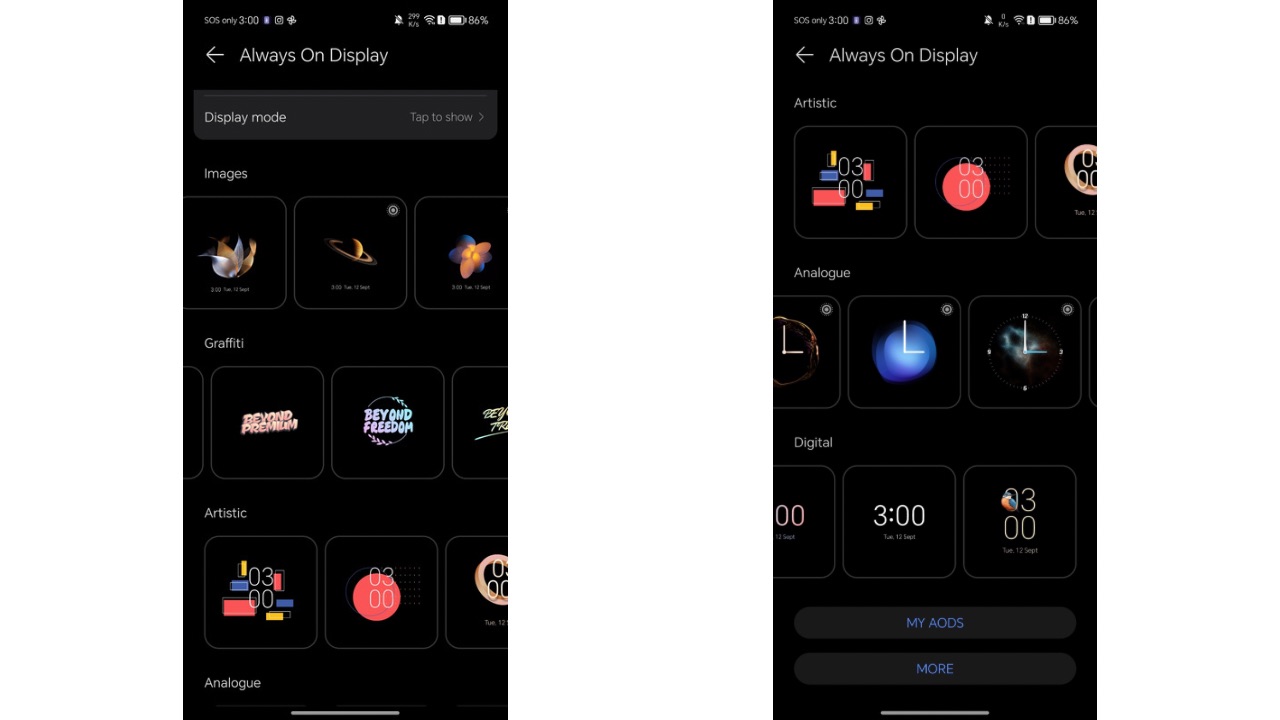 Apart from this, it has some interesting customisation features, such as a huge selection of Always-on display styles to choose from. You can change the icon styles, theme styles and more. There's a whole store available at your disposal where you can choose from loads of fonts, live wallpapers, AOD styles and a lot more.
Then there's Honor Connect so you can seamlessly switch between various Honor devices such as if you have a tablet. You can connect and sync your Honor 90 with an Honor tablet for seamless data transfers, view phone notifications on the tab and do more.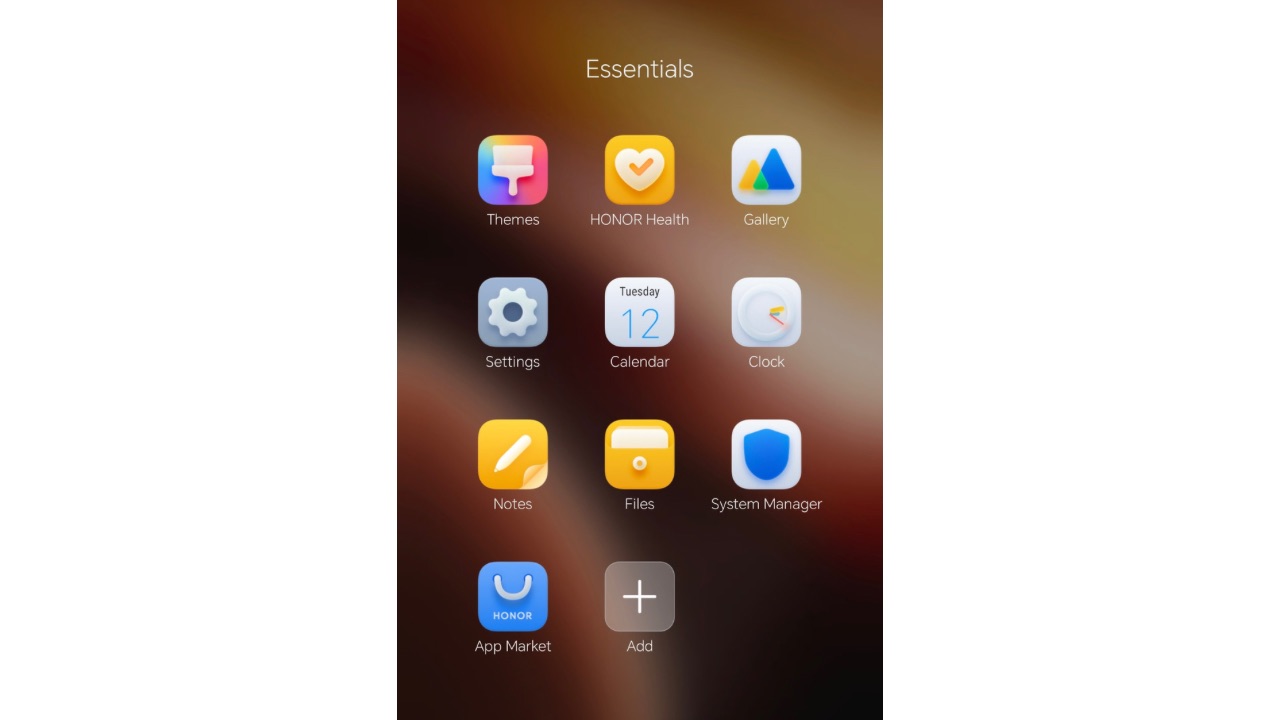 It further comes with a decent set of pre-loaded applications from Honor. Fortunately, it is limited to Honor's apps and not a lot of third-party apps except for Meta Services, which can be disabled right away. Moreover, Honor's apps can also be disabled, so there's that.
Apps like My Honor, System Manager, Notes, Honor Health, and Honor's gallery app are all under the brand's bouquet of apps. In fact, Honor has its App market pre-installed on the phone, serving as an alternative to Google Play Store.
The home screen has its own set of customisation options, such as shrinking or enlarging folders, turning on or off Google Feed on the left and more. However, there's no support for using third-party icons from the Play Store like some other skins provide, such as ColorOS and One UI.
Then, there's a one-handed mode that works nicely. Aside from this, you get various gestures and motions, such as knocking twice on the screen to take a screenshot or knocking twice with two knuckles for screen recording. There's also a multi-window dock, similar to the sidebar in ColorOS, so you can quickly open apps in window mode from anywhere you are on the phone.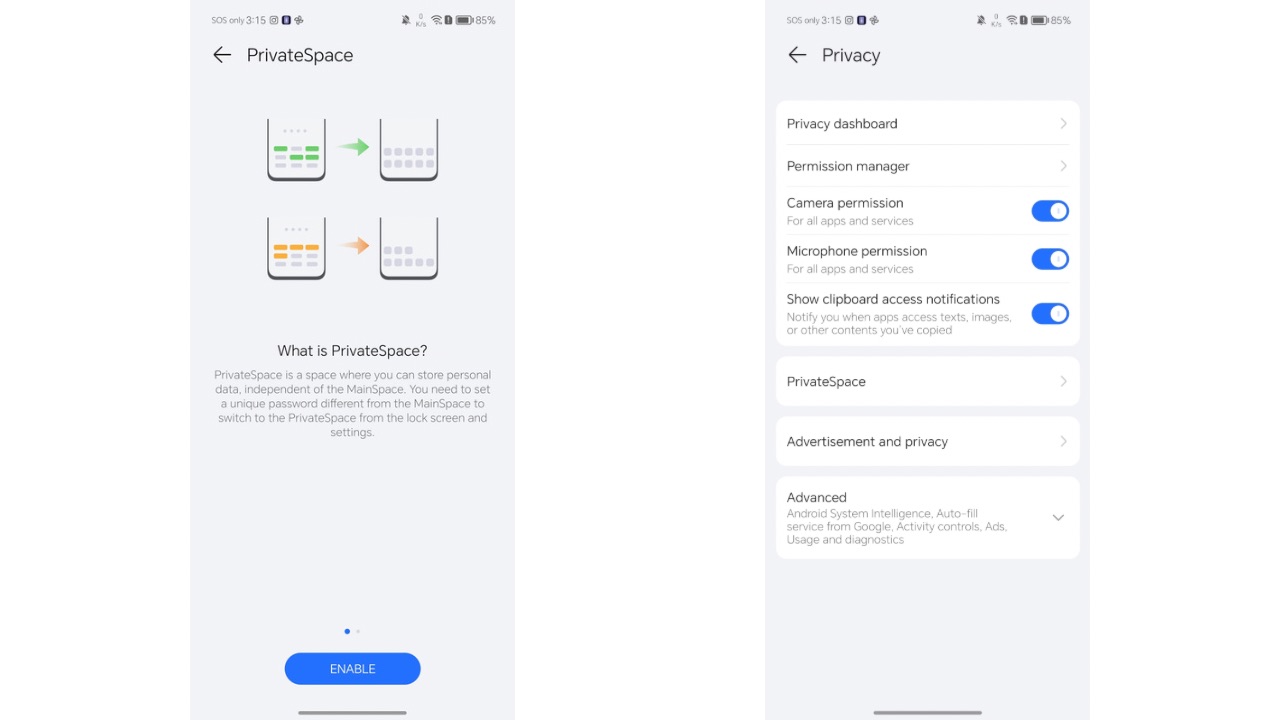 Privacy and security wise, a feature called PrivateSpace is independent of the main space. You can store sensitive data in there and access it from the lock screen via an exclusive fingerprint you assign to PrivateSpace.
Privacy dashboard, Permission Manager, and quick revoke for Camera and Mic access are all present. As for security, the device comes with the July 2023 security patch pre-loaded. There's also a Password vault to store all your passwords and usernames, and then there's the in-built app lock for added protection from peeking eyes.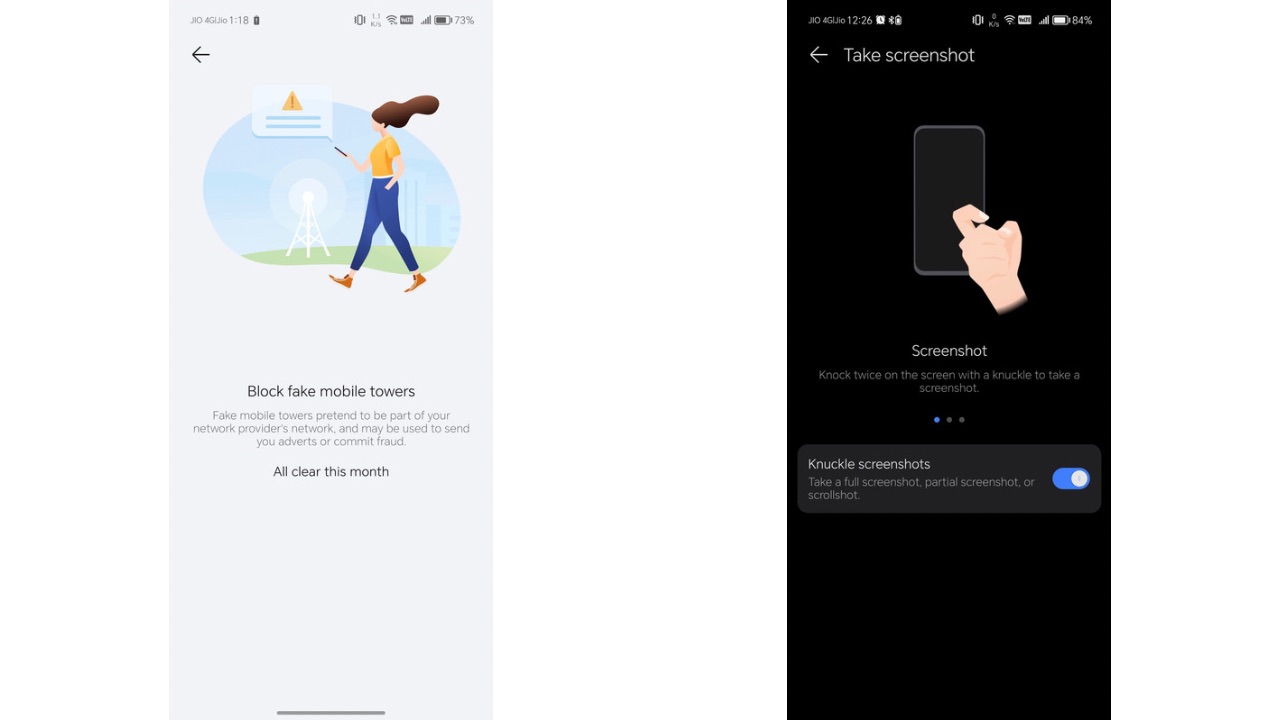 There's an interesting feature called 'block fake mobile towers', which can restrict fake mobile towers that may be a part of your network provider's network and could be used to commit fraud or send ads to your phone.
Security on the phone seems top-notch, considering it prompted me to uninstall an app I was using to track the phone's battery stats. This is because it said that the app was found stealing users' personal data and sending messages from the user's phone without their permission. I wasn't able to figure out if it was Google's Play Protect or Honor's own system, but whatever it was, it may have saved me from a data leak.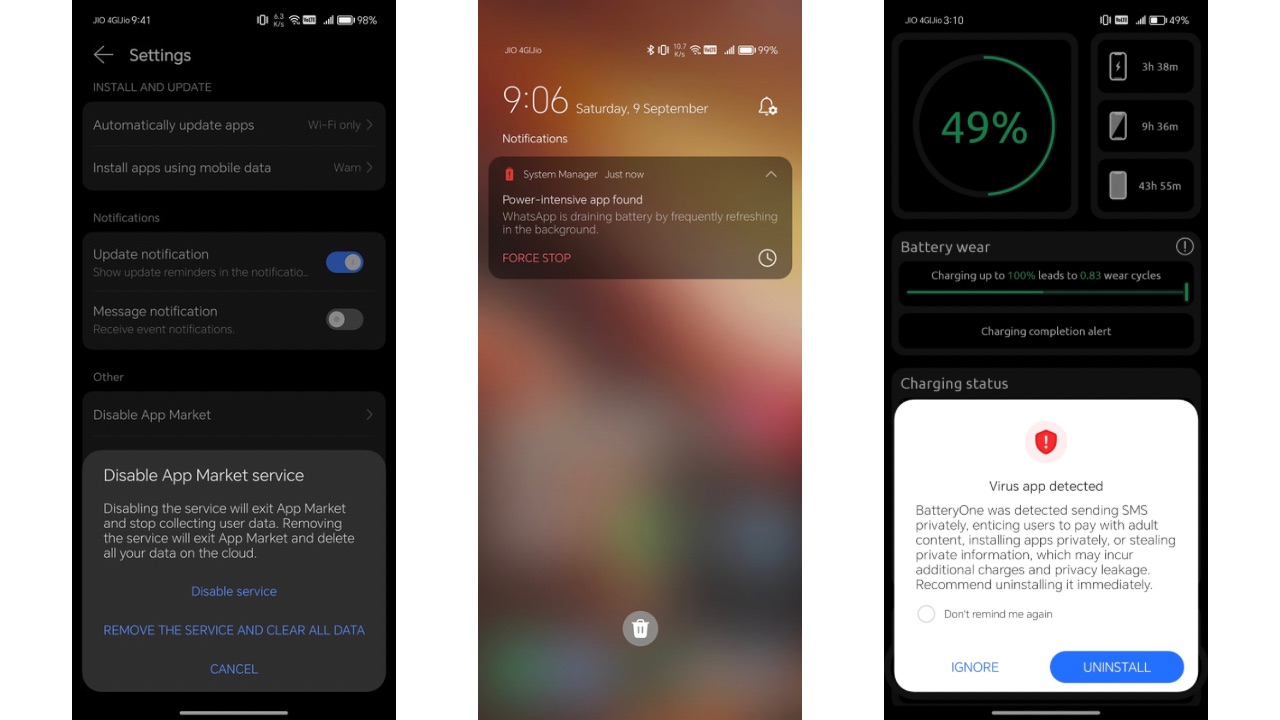 Coming to what I didn't like about the software is the absolute aggressive battery management. As I mentioned above, you'll have to select which apps to handle manually, otherwise, the system will automatically kill them in the background so it cannot relaunch by itself or even if a secondary app asks it to do so.
It kills the apps out of the RAM to save battery, resulting in notification delays or sometimes no notifications from social media apps like WhatsApp, Telegram, Instagram, etc. All of this happens despite the company mentioning that the feature won't affect the receipt of messages.
Then, I have already mentioned how the refresh rate doesn't go past 90hz in most cases when it is set to Dynamic. Apart from this, there's no way to see the battery stats, such as Screen-on time since the last full charge. Instead, it combines the screen-on time of all the charge cycles you do within 24 hours, which is a bummer and due to this, I had to use a third-party app to determine the screen-on time.
Furthermore, the notification handling system doesn't provide as many options as stock Android or any other Android-based skin does. In other words, it doesn't give you extensive control over the notifications. For instance, you cannot hide the notification content on the lock screen for certain notification categories of an app. I usually hide the message content in notifications from WhatsApp on the lock screen, but there's no way to do so in MagicOS.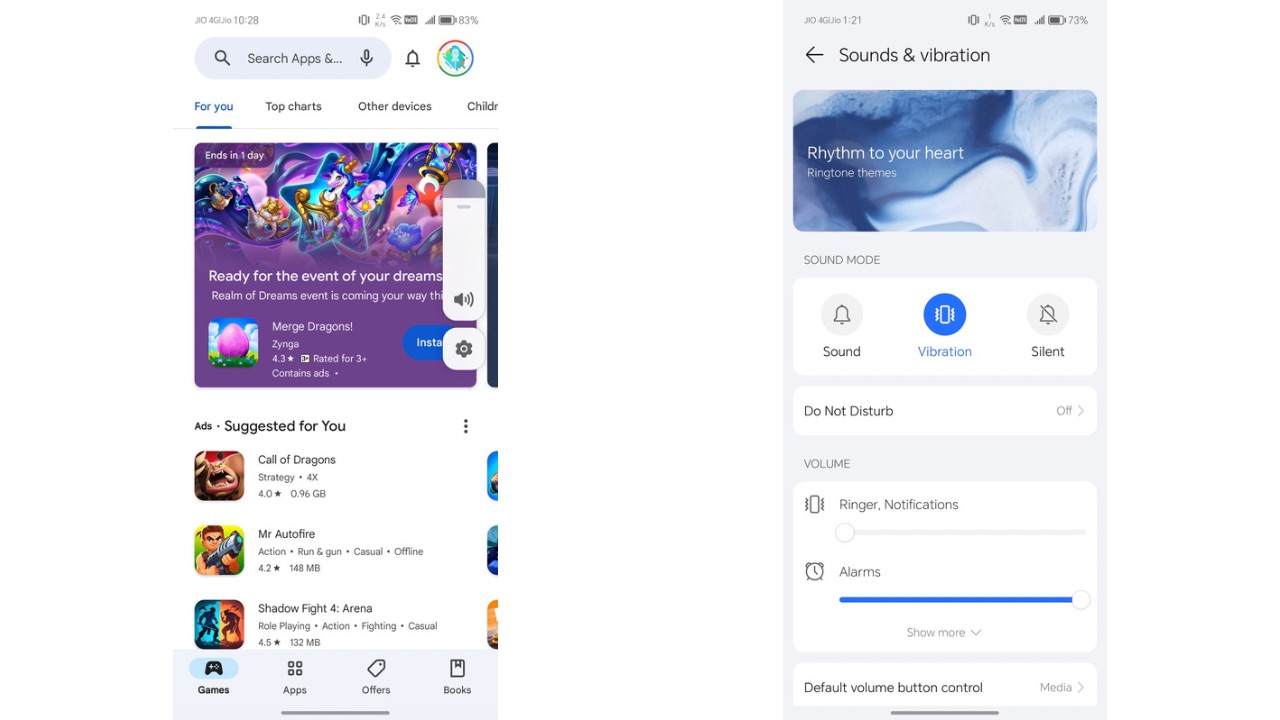 Lastly, when you set media volume using the buttons, the volume bar that shows up doesn't let you change the volume for calls or notifications from there. Instead, you'll have to tap on the settings button below to take you to audio settings, where you can set the volume for each parameter. Other skins handle this in a different way, where the volume bar lets you change all types of volumes if expanded, but again, it cannot be expanded in MagicOS.
As for gaming, you get plenty of related features, including a Game Manager. Using this, you can turn on the performance mode while gaming, boost the colours of the game you are playing, enable mis-touch prevention, and take a screen recording or a screenshot also. Gaming performance is also decently handled by the chipset.
There were no lags or stutters while playing Call of Duty Mobile, and the thermal management was well in control. Never in my usage, I found the device to be heating beyond a comfortable point except for when it was on charge. It did get warm during gaming, but that's absolutely normal for any phone.
As for connectivity, we couldn't get 5G working, but when we asked the brand about it, Honor said since our device is an international unit, they are not able to latch on to Airtel and Jio 5G networks, but the unit sold in India will have it as they will have customized India software. Wi-Fi and Bluetooth performance, on the other hand, remained optimum.
Honor 90: Battery Life
The Honor 90 packs a 5000mAh battery with 66W Fast charging support. The device has an included charger, but the plug is a Hong Kong standard one, so you might need a converter to get it working. Charging from 5% to 100% took slightly more than an hour, which is longer than I expected.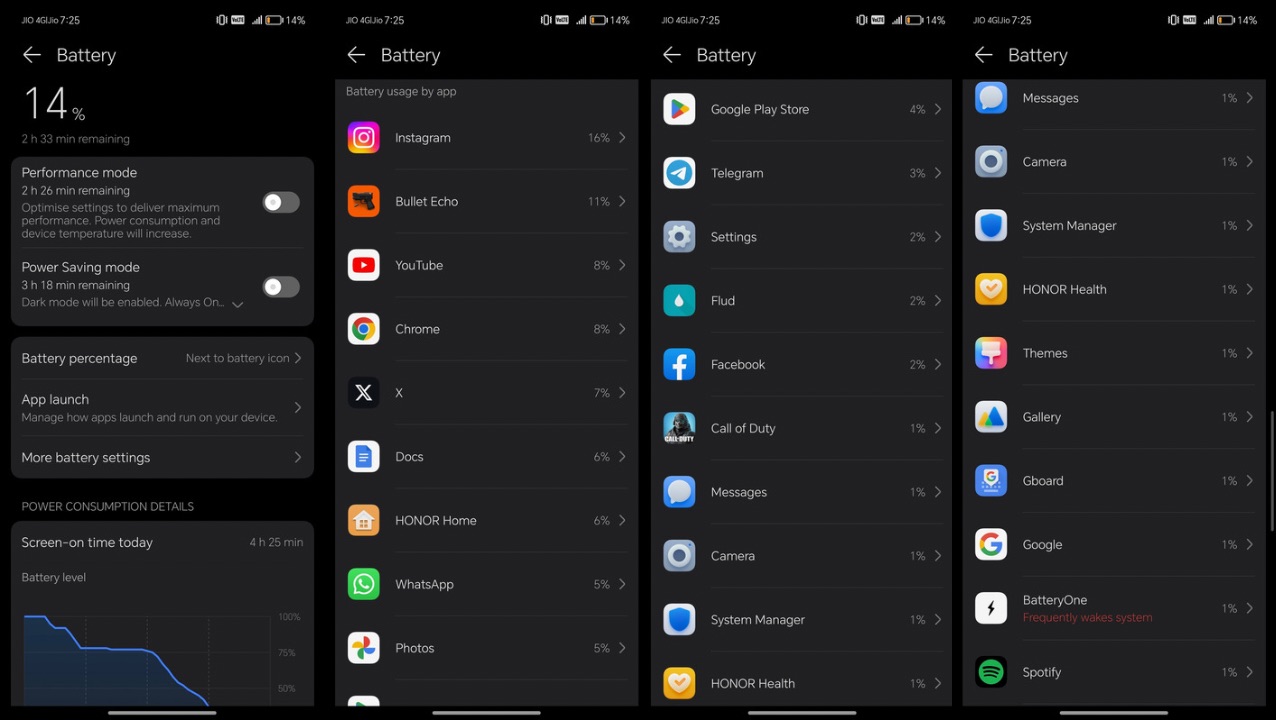 The device can easily get you through a day, as it did so for me. With slightly heavy usage, including 120Hz refresh rate, gaming, calling, etc., I could get past the 5-hour mark. With a dynamic refresh rate and moderate usage, including calling, chatting on WhatsApp & Telegram, browsing Instagram and watching YouTube, I could get close to 7 hours of screen-on time thanks to the aggressive battery management I talked about earlier. What's good, though, is that it got me through a day either way.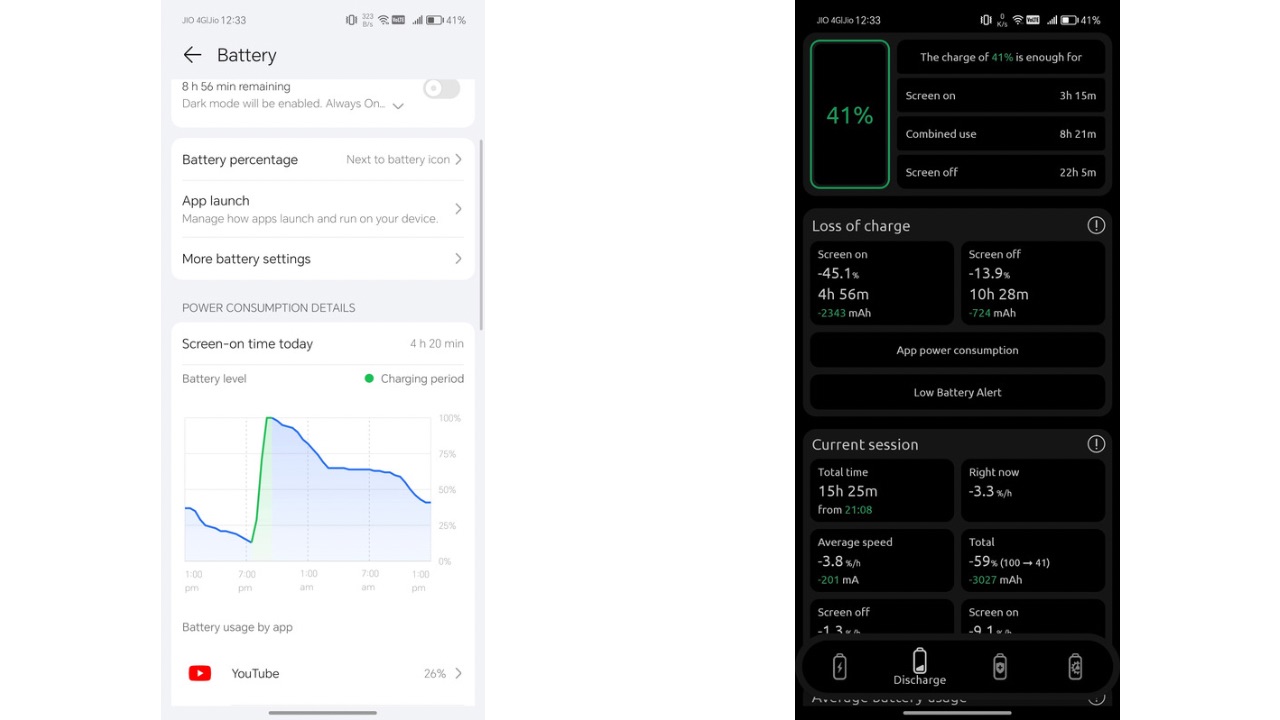 However, another disappointment here is a recurring notification of how the apps you manually excluded from being optimised are heavily draining your battery. Anyways, the battery life can largely vary based on your usage with this device, what kind of optimisations you choose and the refresh rate you set it at.
Honor 90: Cameras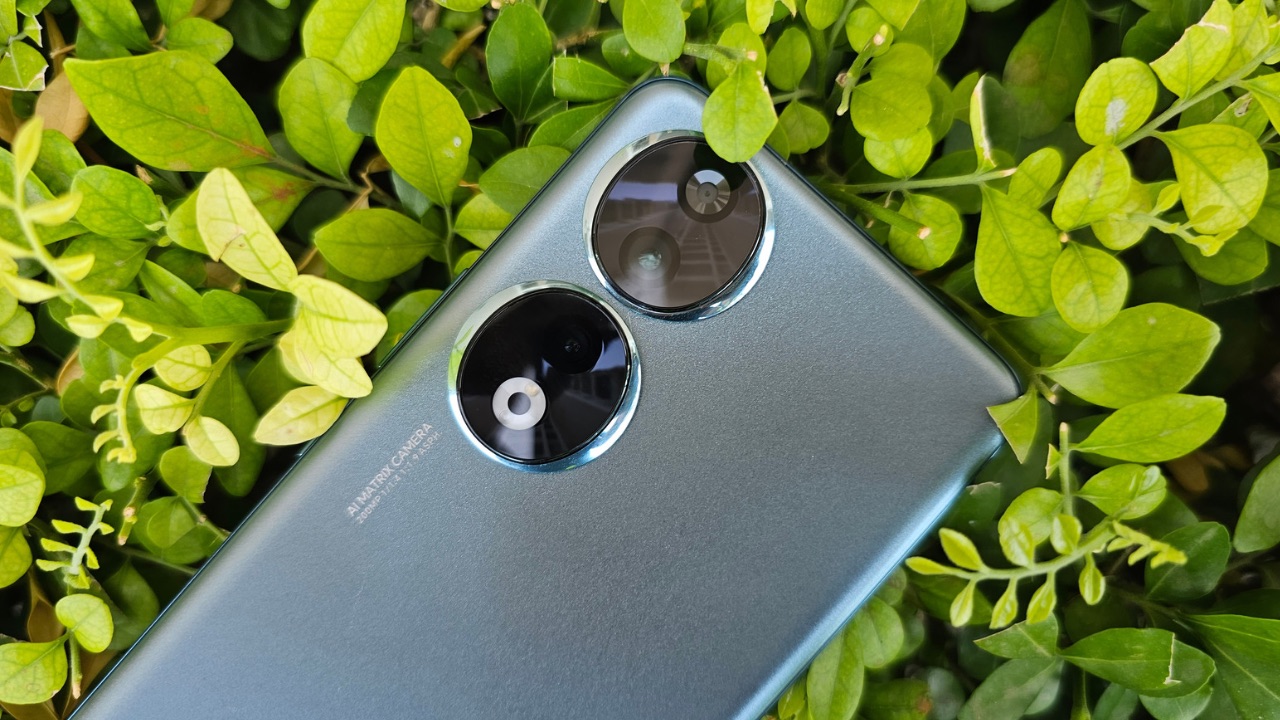 Honor 90 has a triple rear camera setup, including a 200-megapixel f/1.9 primary camera, a 12-megapixel f/2.2 ultra-wide and macro camera and a 2-megapixel f/2.4 depth camera. There is a 50-megapixel f/2.4 front-facing camera for selfies and video calls.
The Honor 90 is the first smartphone in this segment to use the 200MP sensor. The shots from this sensor have a good amount of detailing with natural colour processing. True-to-life colours combined with high detailing result in a favorable shot. However, the dynamic range could have been better as the shadows seem crushed for the most part.
Shots from the ultra-wide angle sensor have slight colour differences as compared to the main sensor photos. They look slightly faded and oversharpened at the same time. The dynamic range goes further downhill, but the detailing is retained well.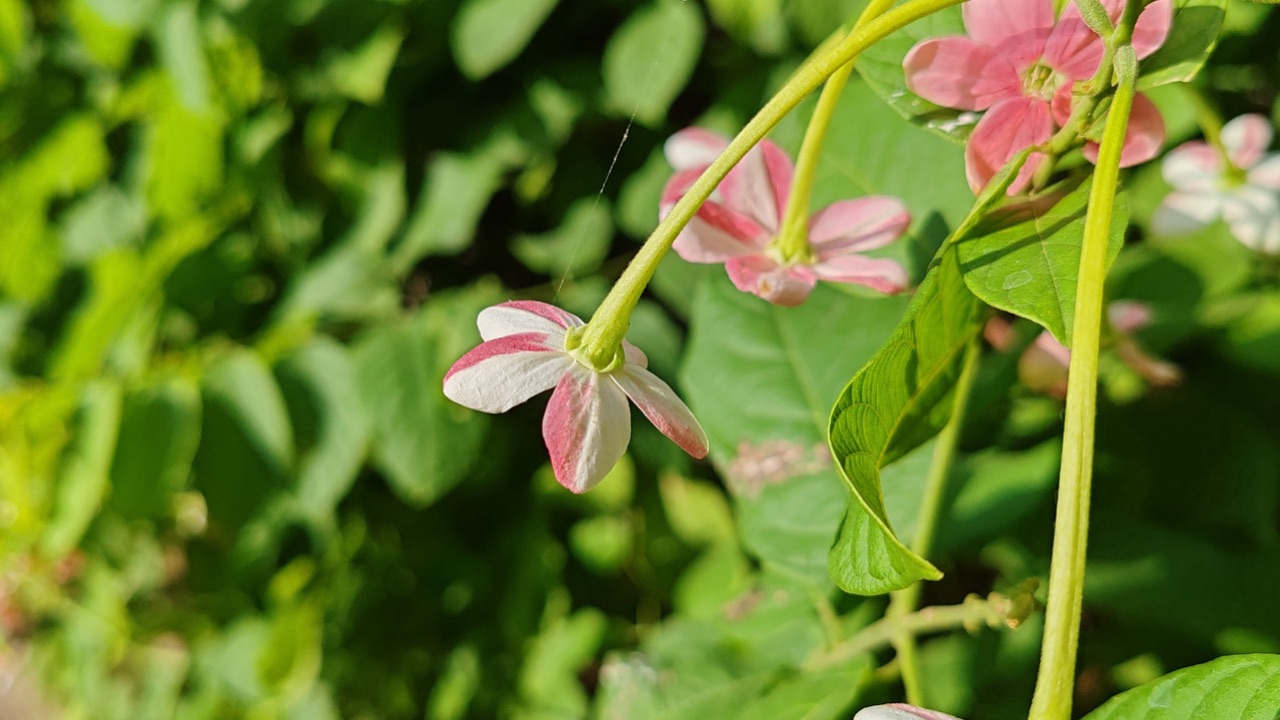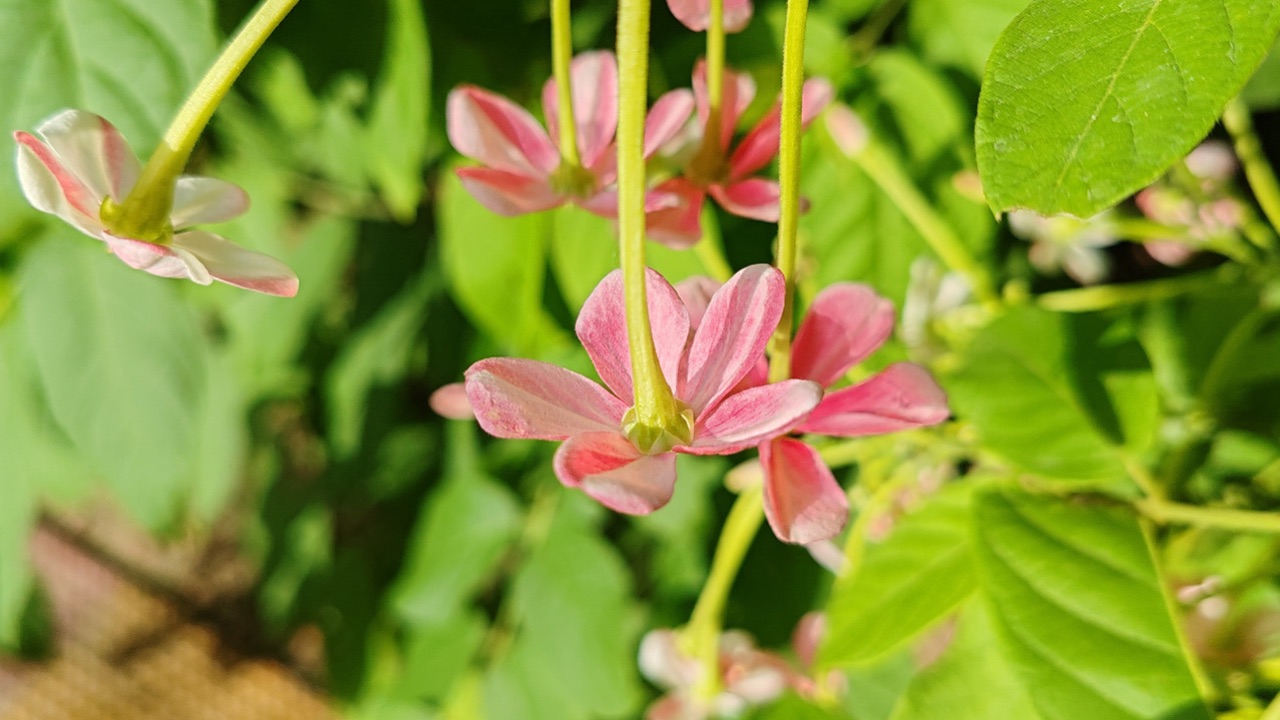 With close-up portrait shots, I feel the colours could have been much better, but again, they look suppressed. However, the bokeh effect feels natural and has accurate EDGE detection. In some cases, the colours are inconsistent, but the detailing level impressed me the most. HDR can be overapplied in some cases of portrait shots, though.
Under artificial lighting, the photos have high amounts of detailing and the colours are decently handled, but not the best I have seen. As in some other cases, they look a little dull.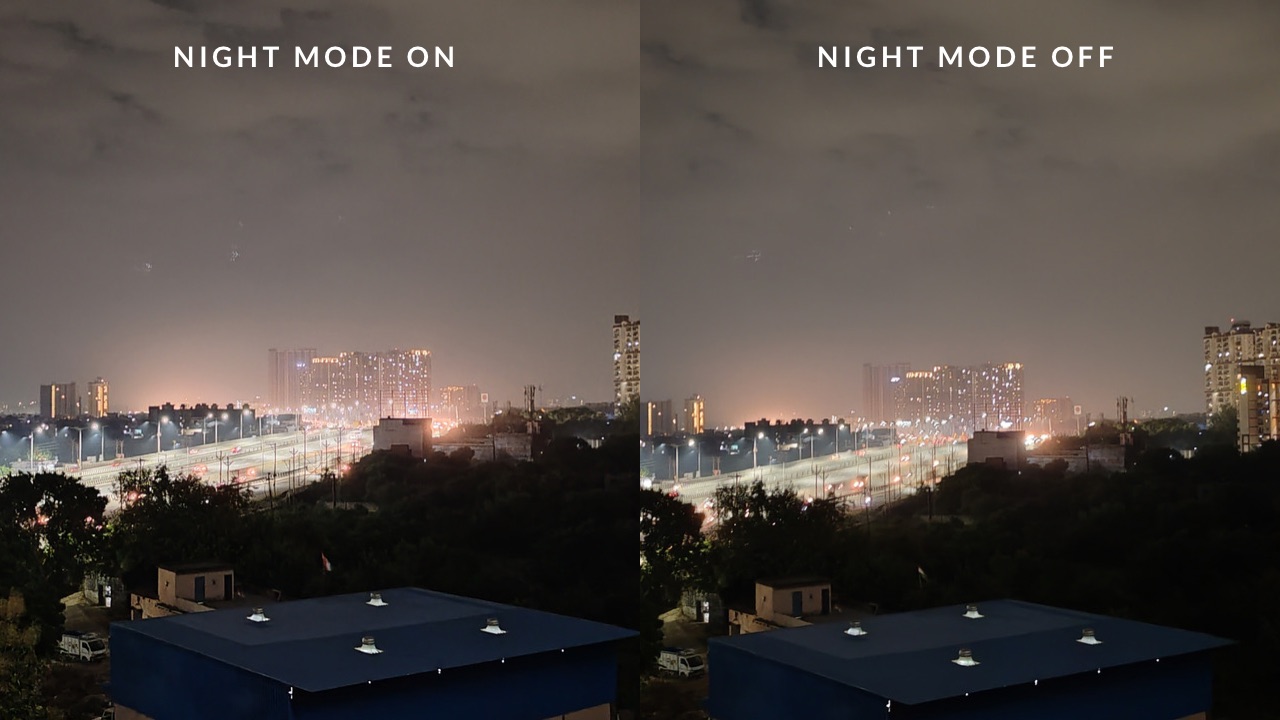 As for night shots, I didn't see much of a difference with Night mode turned on, except for the night mode shot being a bit brighter. Apart from that, the night photos were detailed enough while colours were captured well at the same time.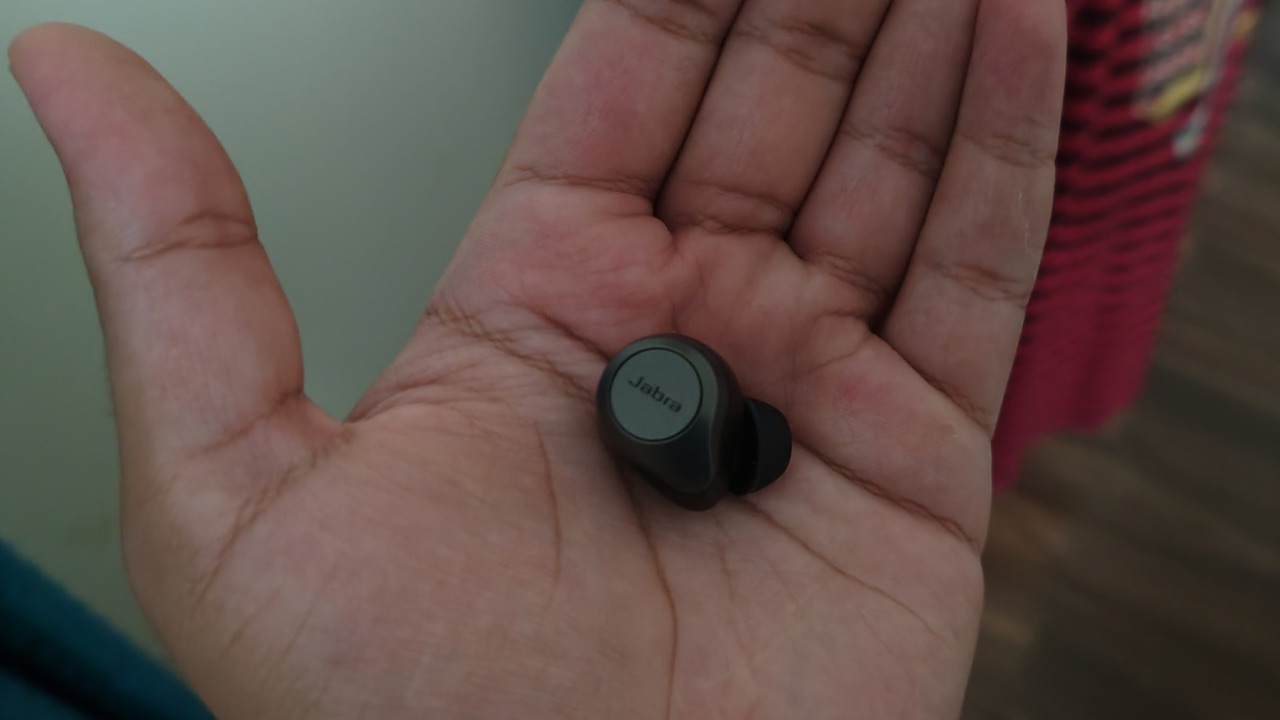 Low-light shots are quite decent. They are a bit soft but not to a bothersome level. Colours look close to natural, similar to how they look in other lighting conditions. The noise levels are also very much in control.
Coming to selfies, they come out to be impressive and pick up skin tones accurately. Details were on point, and overall, those who like taking a lot of selfie shots are definitely going to like what they get with this 50MP sensor.
Honor 90: Pricing
While the 8GB + 256GB model of the smartphone is priced at Rs 37,999, the top-end 12GB + 512GB model retails for Rs 39,999. As a part of the launch offer, you get a maximum discount of Rs 5,000 on both models via credit car offers and exchange offer given by Amazon, bringing the price down to Rs 32,999 and Rs 34,999 for the respective models. Users will also get free gifts worth Rs 5,000 as a part of the offer. One can also avail of an exchange bonus and 24-month No-cost EMI on select bank cards.
The first sale for the smartphone will be held on September 18 at 12 PM noon. It will be available via Amazon India and other mainline and Reliance offline stores.