Say it the side effects of the popular culture or a fashion item or just a fleeting fad, fitness bands are one of the most talked about accessories these days. From Sony to Xiaomi, many known and unknown companies are coming out with their own fitness bands. Ofcourse the dictators are up in arms, questioning these bands' necessity.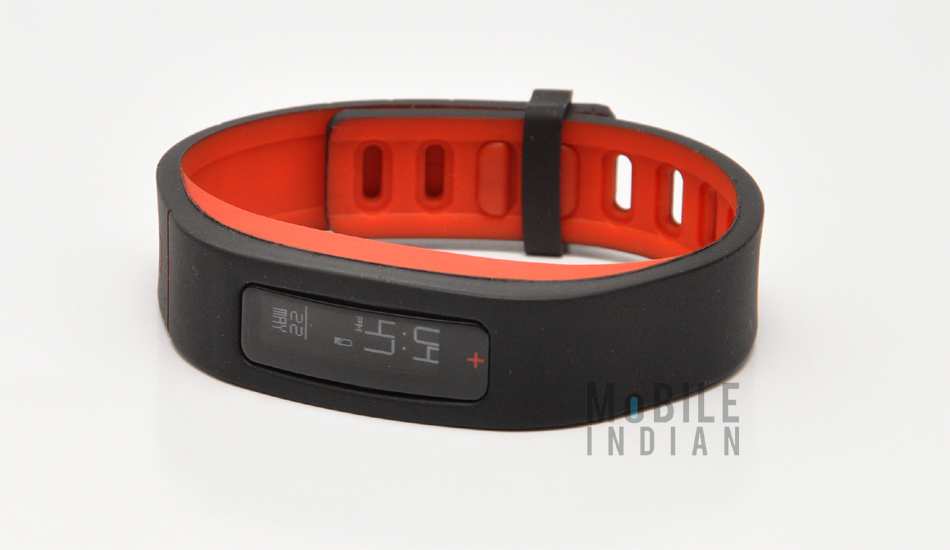 Nonetheless, we have decided to review one such fitness band – Goqii (the company goes by the same name).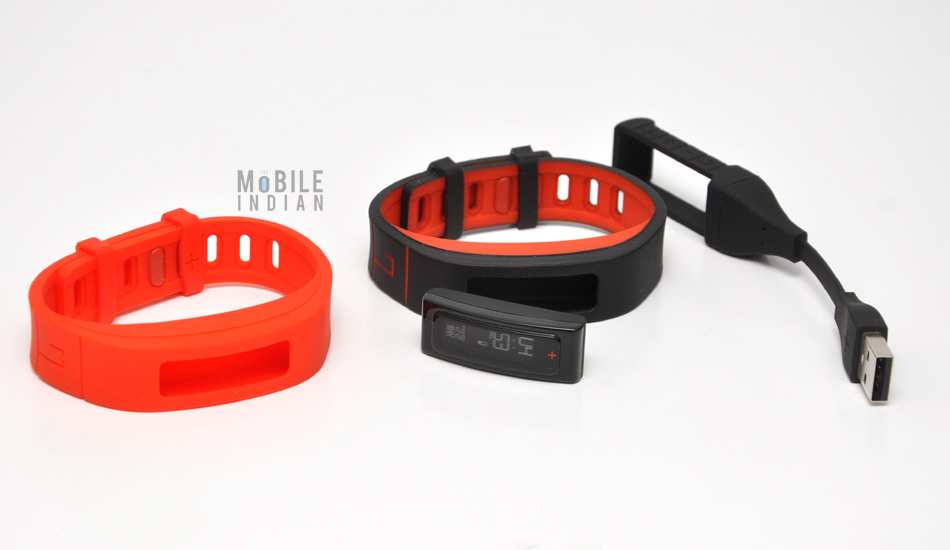 The Goqii band is available online with price starting from Rs 2,399. Plus, you have to shell out money further as monthly rental of between Rs 1333 to Rs 1,000 depending on which plan you opt for. For instance, if you pay for 12-month advance payment, you have to pay Rs 11,999 for a year which means every month you pay just Rs 1,000 while for the three month, you have to pay Rs 3,999, meaning every month you end up paying Rs 1,333.
Thankfully, this is optional. You need to pay the fee only if you want to avail its coaching facility.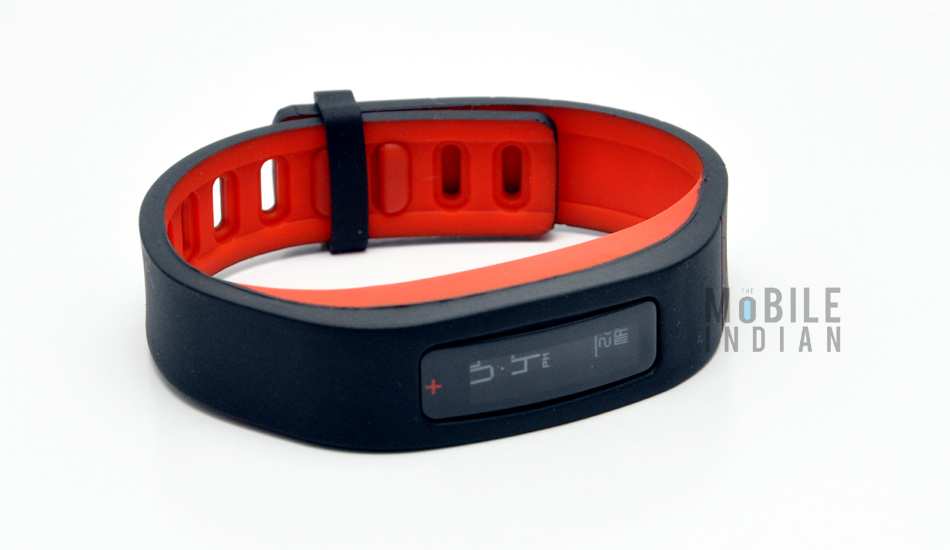 Most of my colleagues mocked it after hearing its monthly rental fees saying it is too costly. But is it really costly?
Here we have a comprehensive review of the Goqii band which will answer all of your questions regarding the band.
Design
The Goqii band has three parts in total. First there is a rubber band but the most important part is its core that is removable and can be charged with the help of an additional charger.
You will actually get two bands in the box. The band comes in all black and two more versions of red and black combination. The band feels good on hand and you can wear it 24/7 without any discomfort. You can wear it on either right hand or the left, depending on your preference but you should not wear it too tight otherwise air ventilation between the band and your wrist will be curtailed.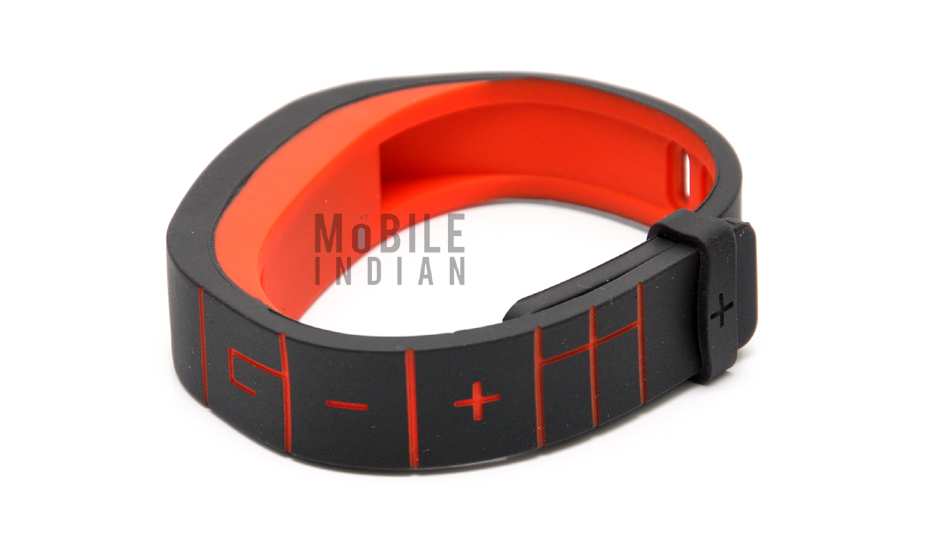 The band is quite long and has several holes and thus can fit almost all types of wrists, small or the bulkier ones. There are two loops as well to secure the locking.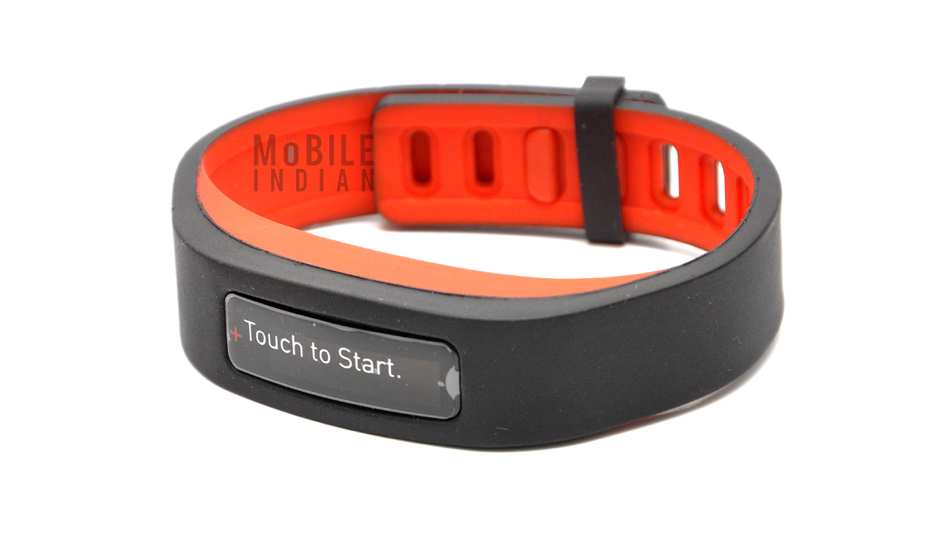 The core, the heart of the band, is removable and has to be charged separately. The band infact comes with a separate charger. You have to insert the core inside the charger. However, I would warn readers to read the manual first as how to insert the core in the charger otherwise you may damage the charger and even the core. There are two charging pins in the core which have to be aligned carefully with that of the charger.
After placing the core inside this charger, you just need to plug the charger in the USB port of any laptop or PC. It gets fully charged, from zero to 100 per cent, in about 5 hours.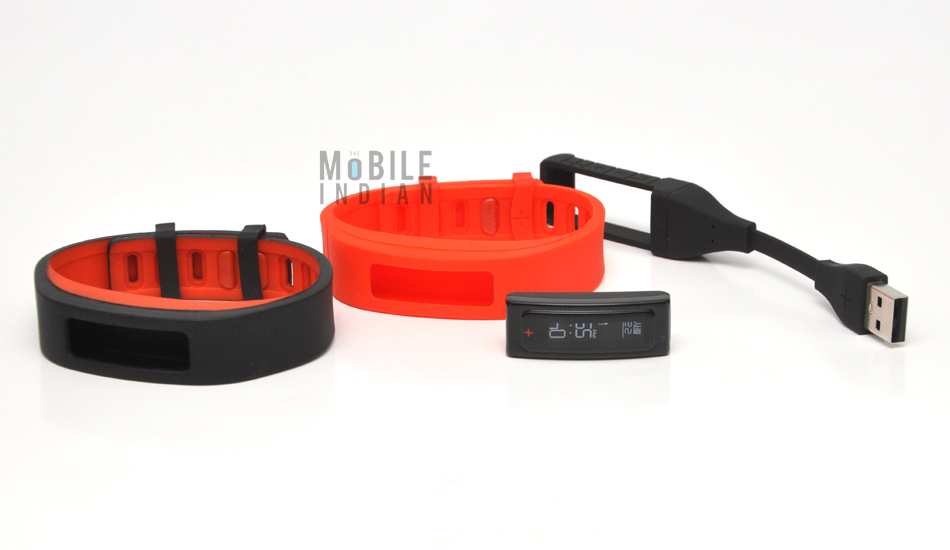 This charging facility, I think, is one of its drawbacks for sure. Not only this mandates the availability of a PC or a laptop but also it requires you to keep the charger always with you. For instance, once I forgot to bring the charger over the weekend as a result I could not use the band at all for two days. What if you go for a weekend trip or on a long trip somewhere where you don't have access to a PC/laptop, worse you forget to bring the charger.
Had this band have the normal micro USB charger like all phones and tablets have, you could easily charge it on the go via a power bank or with any other standard mobile phone charger.
Functionality
The band comes with motion tracking sensors. During our review, I find that it is quite accurate when it comes to counting steps taken. However, like other fitness bands, it also counts your wrist movement and counts the distance you have covered. So while driving, though you have not taken any steps, it counts the distance and converts that into steps, creating a false data. So while driving, you should remove it or alternatively don't count the extra steps under your goal and mention that to your coach as well for your own benefit.
Another advantage of this Goqii band over other fitness bands is its display that shows time as well. So you can alternatively call it a smartwatch as well.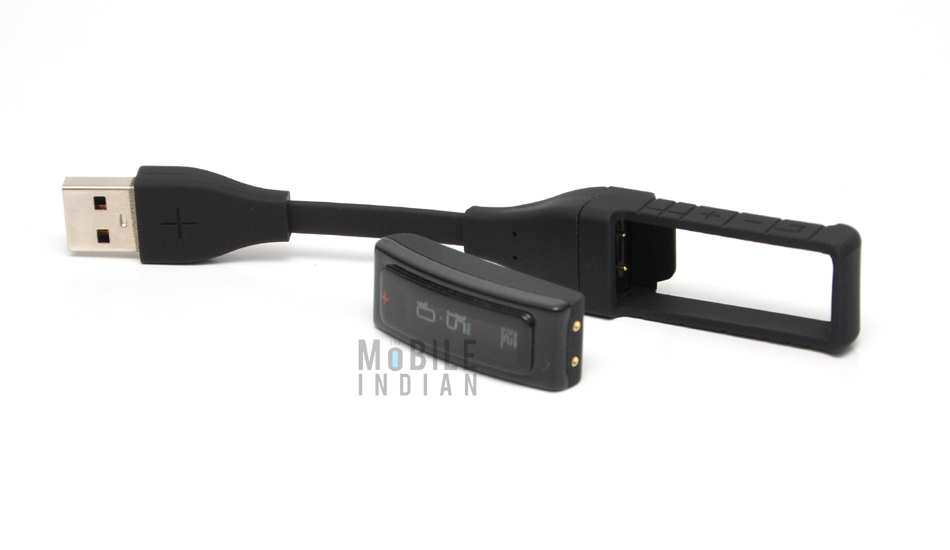 The Goqii band is also splash and dust proof. Thus, you don't have to worry about rain or the sweat – just wipe it with a dry cloth afterwards. However, don't mistake it for a water proof device and dive into swimming pool wearing it.
A highlight of Goqii band is its coaching facility that makes a big difference. Whether you are a fitness freak or a novice who is just starting out, all of us need an external force to motivate it and to guide us. Goqii has a team of professional advisers who constantly check your data, collected through the band and fed by you through its app, and give feedback to set goals and to achieve them.
In my case, I got an intro call soon after activating my account and my coach constantly pushed me and urged me to set higher goals. Infact, I used to got several messages a day. My coach also helped to understand and use the band properly (yes they guide you on technicalities as well).
Ofcourse for the coaching facility, you have to pay a monthly fee as discussed earlier in the article. Otherwise, you can still use the band but no one will guide you – a fair deal.
It has a unique "KARMA" point scheme. With GOQii, you earn 1 Karma point for every 390 steps you walk. GOQii has associations with multiple Donor partners who convert these Karma points into actual money. You can choose from a variety of causes to donate your points to. The philosophy behind this is that the act of giving creates happiness and the concept also encourages users to walk more for their health and others happiness.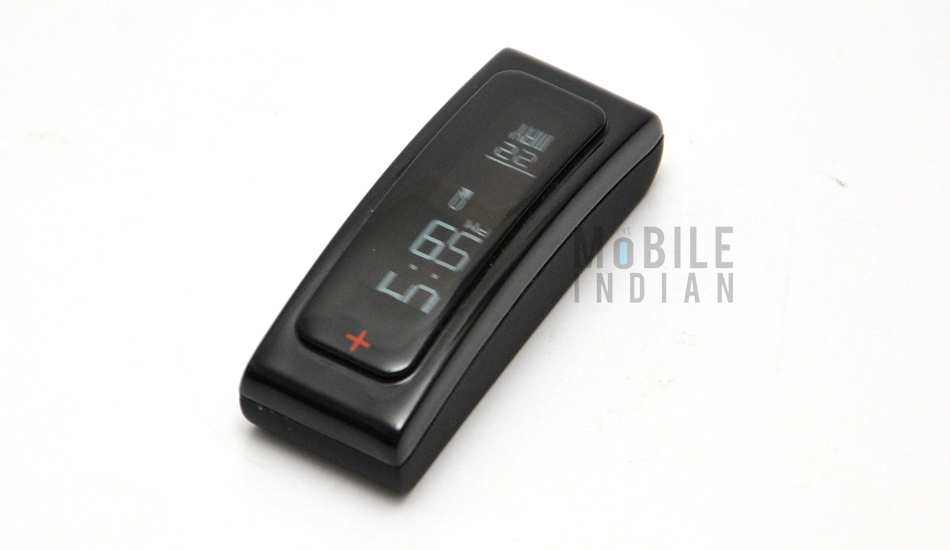 As far as battery back up is concerned, I used to get 3-4 days of usage after which there still used to be some juice left but the band won't then connect with the app. It takes about one week for it to completely discharge after which it just shows time and won't operate at all.
The app is one of the important aspects of the Goqii band. I used the app on many Android devices as well as on Windows devices and even on a BlackBerry phone. As per Goqii, the app is not compatible with BlackBerry devices but since BlackBerry 10 OS allows installation of Android apps, I anyway managed to use the app on the BlackBerry Leap. However, it was a frustrating experience so I decided to switch back to Android devices to use the app and it never had any problem whatsoever. The Windows version of the app is quite stable too. The Goqii app is also available for iOS devices.
Connecting the band with the app is quite easy. Just turn on your Bluetooth on your smartphone/tablet and you will see Goqii band name there as it remains in the "always on" mode. As soon as you open the app it will show detailed instructions. You can create your profile by using your Facebook ID or Gmail account of using any other email. At the very first you will have to key in some details like your body weight, height etc. After that, it will keep on storing your data on cloud server. So even if you switch your device, you can see your past data on the app. In the app, you can see your step count, input data about your food/water intake, karma points, messages from coach. Thankfully, you could also see your messages (and can reply too) on your email id as well (if you had signed using your email ID).
Using the app is quite simple too. There is a '+' sign on the core which you need to tap on to see time, step counts etc. To activate sleep mode just tap and hold till you see the sleep mode icons and then you need to tap at the plus sign again just once. Initially, I had a hard time activating the sleep mode which I got used to later on but I still hope Goqii to simplify the procedure.