The game Wind-up Knight has something in store for every person who play this game. It is basically a game based on the classic age old storyline where enemies have captured the Knight's princess and the knight has to fight the enemies and their other crew members in order to save the princess.
Though, Wind-up Knight is a lot like the old Mario Brothers game, there is a twist in the tale. The game needs a set of carefully balanced and skilled thumbs to play the game and make optimum use of the knight's powers to do all what needs to be done, which includes fight and jump and yes the regular running as well.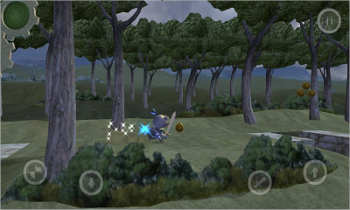 The Knight is not a human or a magical being but a totally mechanical one, exactly like the ancient wing-up toys which need the winding at constant times to be ready for action. Thus players need to collect the small metal keys that give the knight the power/winding/energy whatever you might want to call it. Addition of the constant need for the energy element makes the game a little bit more interesting as well.
To fight also there is need for weapons and those will be opened when the need arises but the players need to keep the weapons upgraded as the difficulty also increases as the levels go in double digits.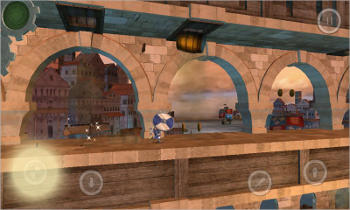 Players need only a device to play on and basic motor skills like to move the two thumbs independently for playing this game. Rest all the skills and tactics are learnt on the way while you continue playing the game and progressing through the levels.
There are no complicated controls for the Wind-up knight and all the users need to do is keep the Knight going in the right direction. As the need arises controls appear on the screen while a small tutorial with examples how to use them is shown to the players.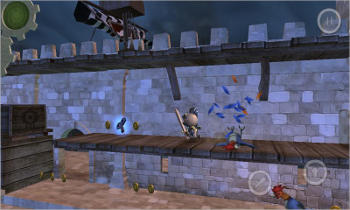 All in all this is a fun and very entertaining free game available on Android platform and any gamer be it casual or avid would enjoy it.
The Wind-up Knight is available for download on the Android Market and it is a free to use application with compatibility for all devices running Android version 2.2 and above. Users can also follow this direct link to download this application on their devices or can locate the application through the android marketplace as well.