Imangi Studios, the developers of Temple Run, have introduced its sequel – the Temple Run 2 – for iOS. Shortly it will be made available for Android platform as well.
Just to give you a background, it is a game where the runner or character doesn't have a finish line, instead the goal is to just run and run. Character can perform actions like sliding, turning and jumping to collect points and stay away from tripping and falling in the hands of a Gorilla.


Game restarts as soon as the character trips.
In the Temple Run 2, the basic essence of first version of the game is kept intact but the welcome addition is graphics, backdrop and swing functionality.
A mine-cart is also added to the game where character has to jump into a cart as soon as he approaches a mine and while in the functions like tilting, steering safely and ducking can be performed to continue running.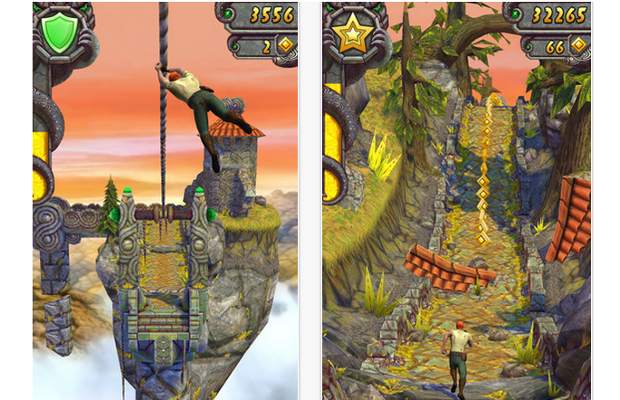 Also, during the game, one can use three helplines which will be made available to him during the course of the game – Shield to protect himself from obstacles, Boost to add power while running, Coin Magnet for getting some extra cash.
It is quite addictive game with nice graphics and music. As compared to the earlier version, if you don't clear a hurdle smoothly, keep in mind that Gorilla in this game runs faster than its predecessor.
I also felt that in Temple Run 2 background is changing much faster than the earlier version. What that means is this time round the one has to on toes to control the character.
Overall it is quite a nice game and we are looking forward to playing it on Android platform as well.