Every day we keep on loading our smartphones or laptops with content like videos, pictures, documents and so on. And sometimes we do feel like watching the stored content, especially videos and pictures, on television screen rather that the small screens of a smartphone or a laptop. To make it possible one can use wired connection, wireless application or a device.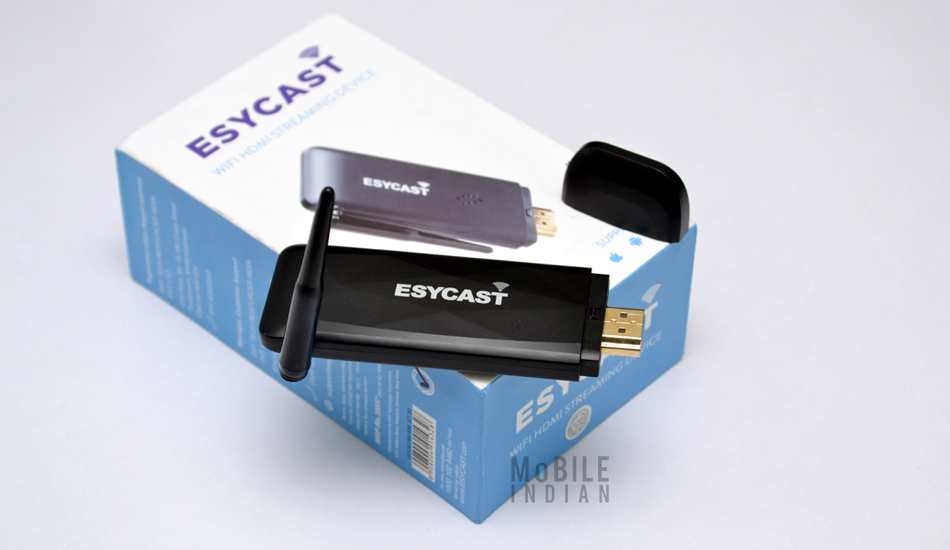 Today, we are presenting review of one such device – Esycast, which can be used to stream data from your iOS, Android and Windows operating systems based mobile, tablet or laptop to television that has HDMI port.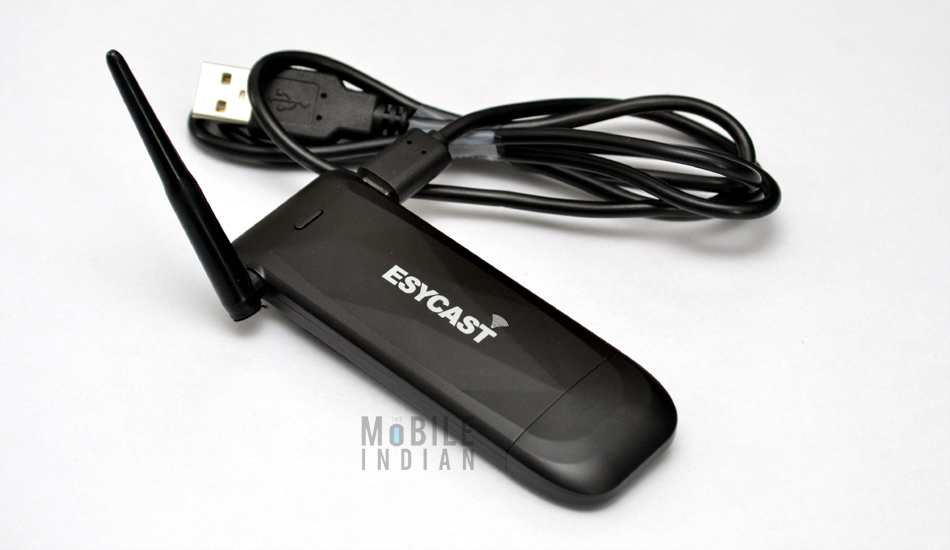 Esycast is a plug and play device and size is similar to that of a data card. It works as a wireless bridge between your portable device and television. One can use it to watch pictures and video, live streams, play games and check mails on big screen. It has an MRP of Rs 3,499 and one can buy it for around Rs 3,000.
Design
The design of Esycast is quite similar to data card with an additional small foldable antenna and a Micro-USB charging port on its side panel. Once you remove the plastic cap you can access the HDMI jack which you have to insert in the HDMI port of your television. The bottom line in the design of Esycast is that it's compact and portable without any eye catching style element.
How to connect
To get started with using Esycast for the first time one needs to connect dongle to the HDMI port of HDTV and along with connect the Micro USB power port on the side panel with a USB port of the television using a cable for providing power supply to the dongle.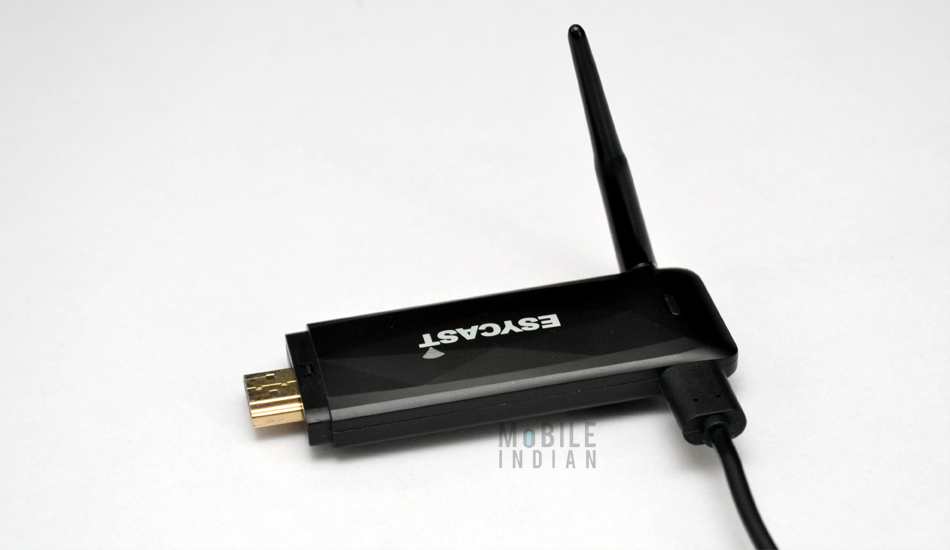 After that switch on your television and select HDMI port after which you will be able to see booting up status.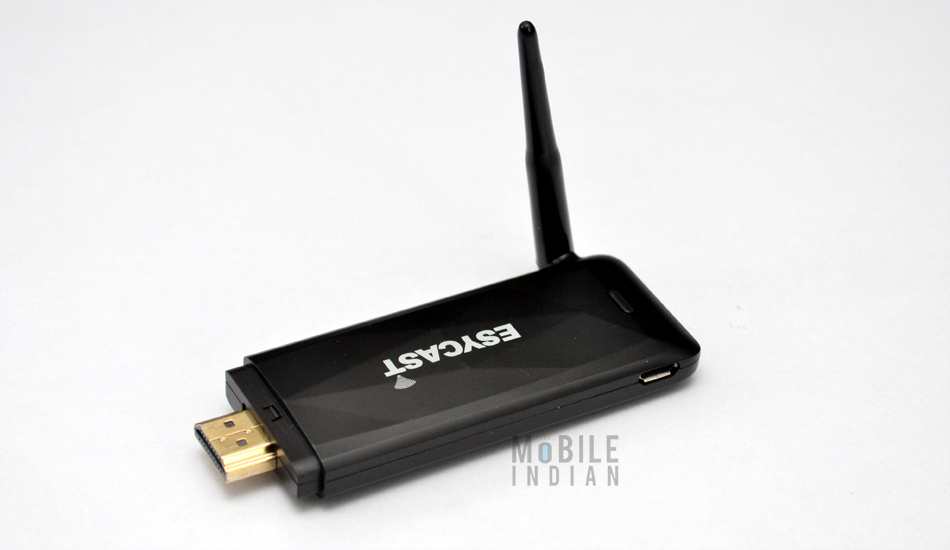 Now you have to download the Ezcast app from Google Play Store, Windows store or Apple store depending on the operating system of on your mobile, tablet or laptop. Finally, connect to the WiFi hotspot and start using Esycast.
Interface
The interface is a bit complicated and you would need some time to absorb it. Once you gone through the initial process and connect it to your home WiFi, you can access photographs, document, web, camera, music or video icon. I guess expect for the camera icon you can easily make out what actions will be initiate after being clicked. Camera icon will allow you stream live video from camera of your device to TV.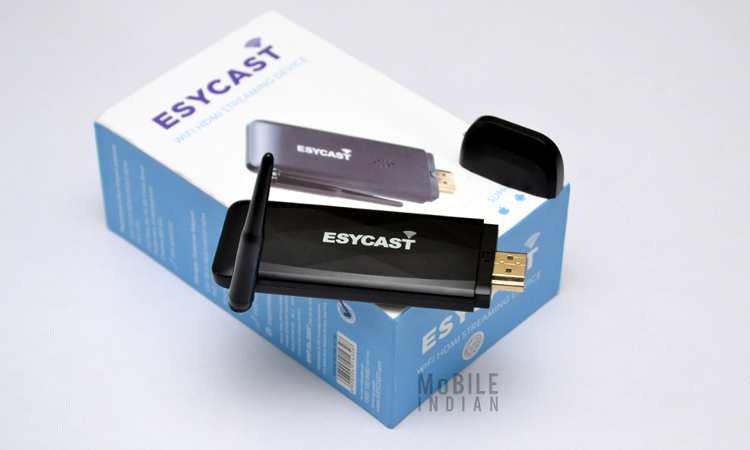 Performance
We did use Esycast for around two weeks and had installed Ezcast app (It's not a typo error. Spelling of dongle and app are different) on an Android based smartphone and here is our view on the experience and the performance.
Scenario 1:
During first week of usage we used the device extensively for streaming video and browsing the web. The only problem we encountered on the regular basis was the 10 – 15 seconds lag before streaming started and deterioration of picture quality on a couple of occasions when watching HD videos. But, the good point was, after the streaming was initiated it was a smooth affair.
Scenario 2
In the second week, I used Esycast for viewing images from my mobile phone's gallery on my TV and also played few action and racing games. While viewing picture quality was good, loading time between two consecutive photographs was sometimes irritating.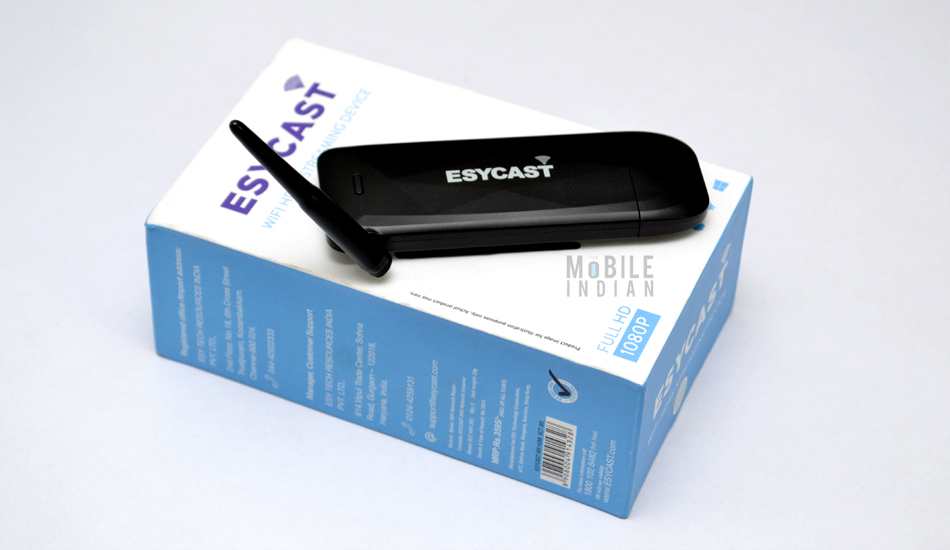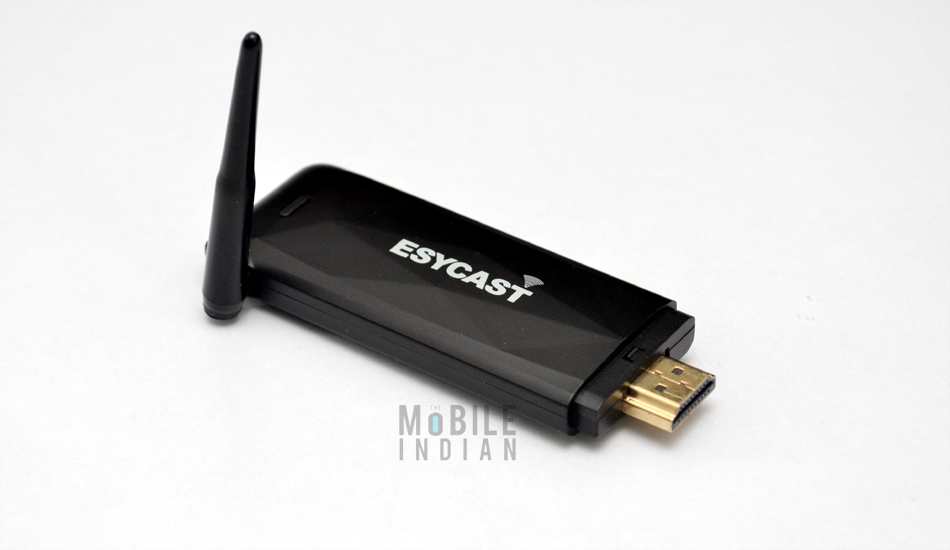 On the other hand playing games like Moto racing or Fruit Ninza was a not an amazing experience. There were delays and real time gaming experience was missing.
Images by Sushil Kumar