Pollution is there to stay, especially if you stay around Delhi NCR, leading to multiple health issues. The state and central government are taking steps to control it, but nothing seems to be happening on ground zero. As a result, individuals have to take steps at their level to mitigate the impact. Apart from moving out of Delhi, which most people can't do, investing in a quality air purifier can be a viable alternative for at least keeping the air at home clean.
Currently, the market is flooded with so many air purifiers ranging from Rs 7,000 to Rs 50, 000 and as consumers, it becomes difficult to narrow down the selection. So today, we will present a review of the Dyson Hot+Cool Air Purifier to help you in your decision-making. So do read on till the end to know if it is worth investing or not.
Dyson Hot+Cool Air Purifier at a glance
Dyson Hot+Cool HP07 is priced at Rs 55,900
It senses and reports 4 different pollutants – PM2.5, PM10, VOCs and NO2 in real time
It has Activated carbon filters and Vacuum-sealed H-13 HEPA filters
Dyson air purifier supports 350° oscillation
It doubles up as a Heater in winter
App suport: Dyson Link app
Getting started With Dyson Hot+Cool HP07
Getting started with Dyson Hot+Cool HP07 is literally a 4 step process – unbox; open the mesh filter cover, remove the cover from the filter, insert filter back and close the filter cover; connect to power; and switch on.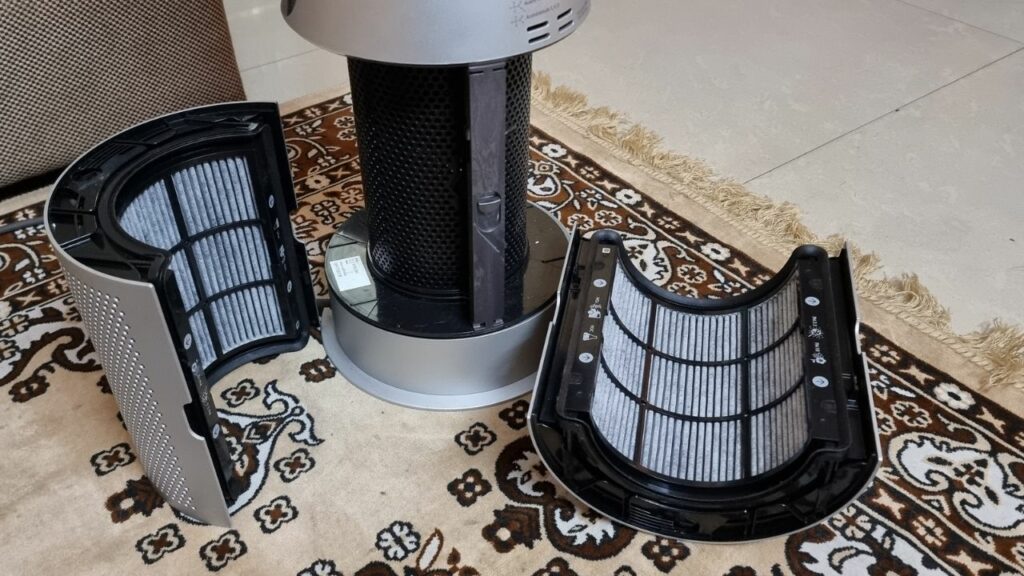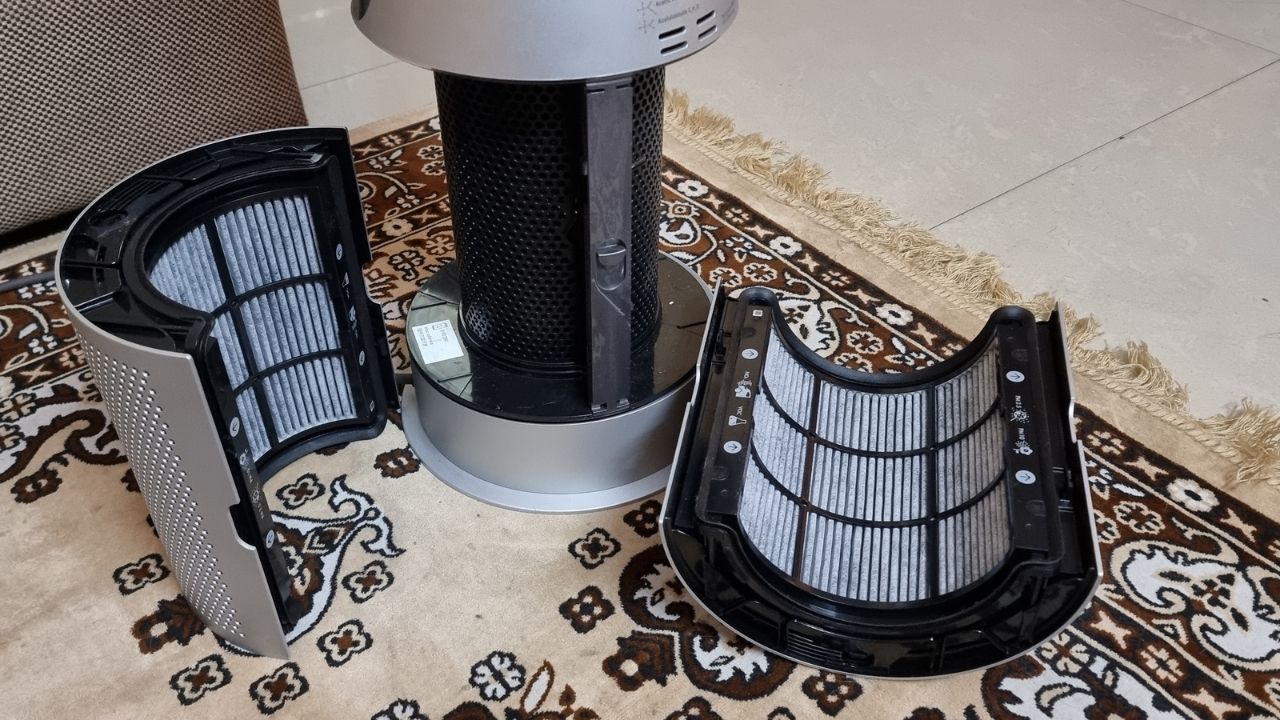 The power button is located just above the circular LCD screen, which displayPM 2.5, PM 10, VOC & NO2 in real-time and also displays overall AQI (updated every 12 seconds) & 24-hour AQI graph.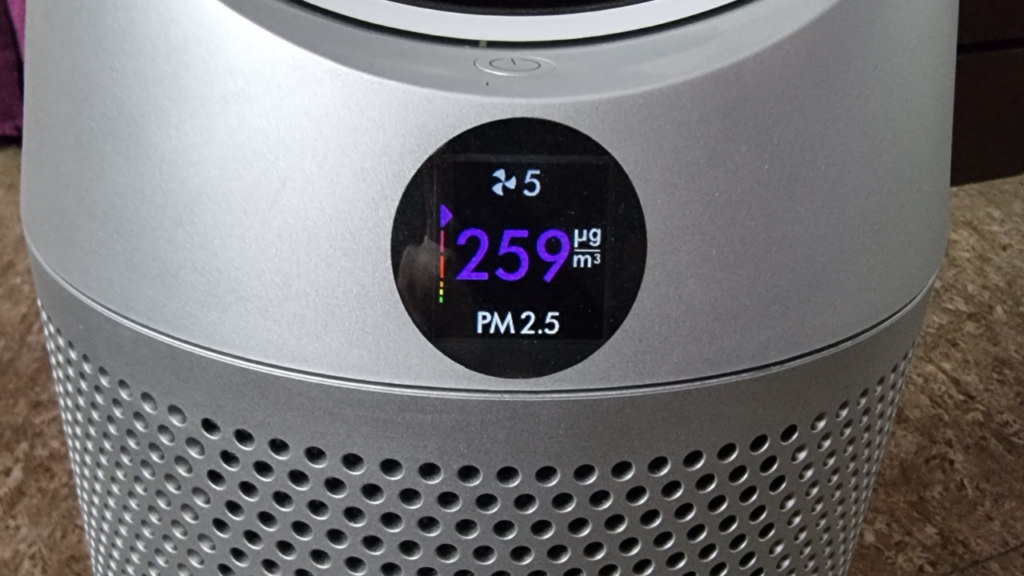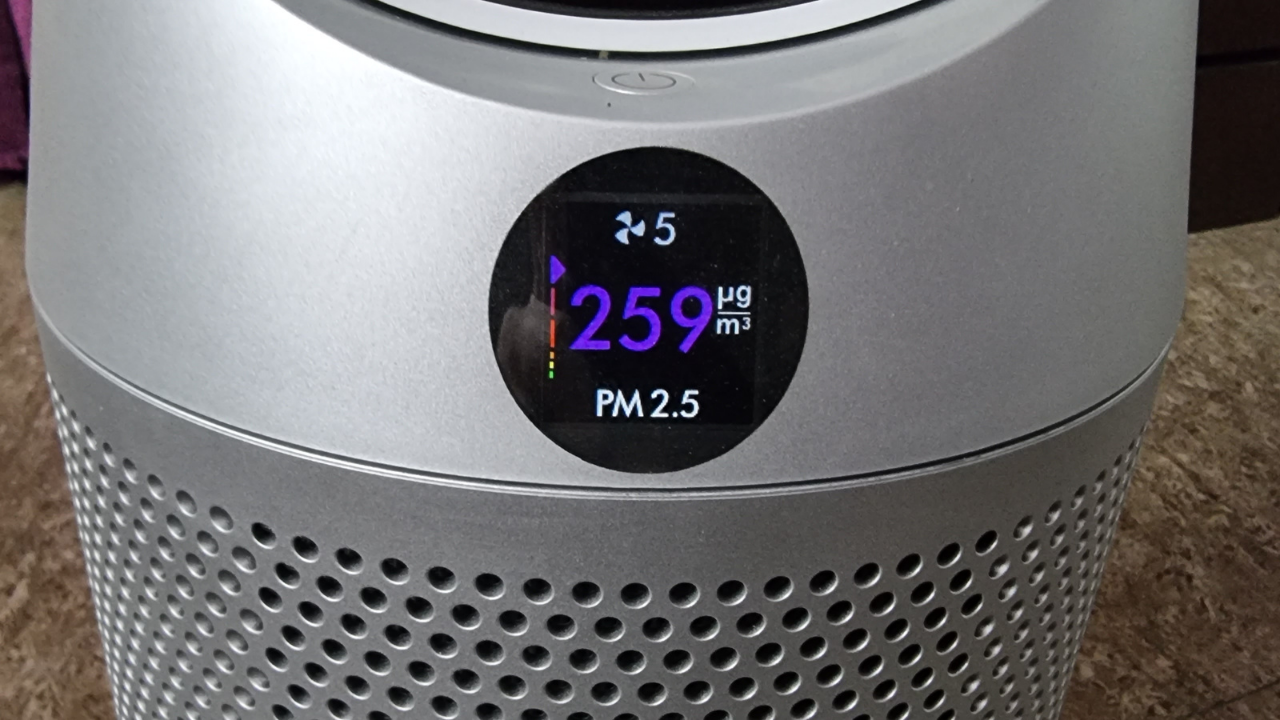 Now let's move to the remote control. Yes, Dyson Hot+Cool HP07 comes with one, and you would be needing to perform different actions like increasing/ decreasing the fan speed, selecting auto mode and so on.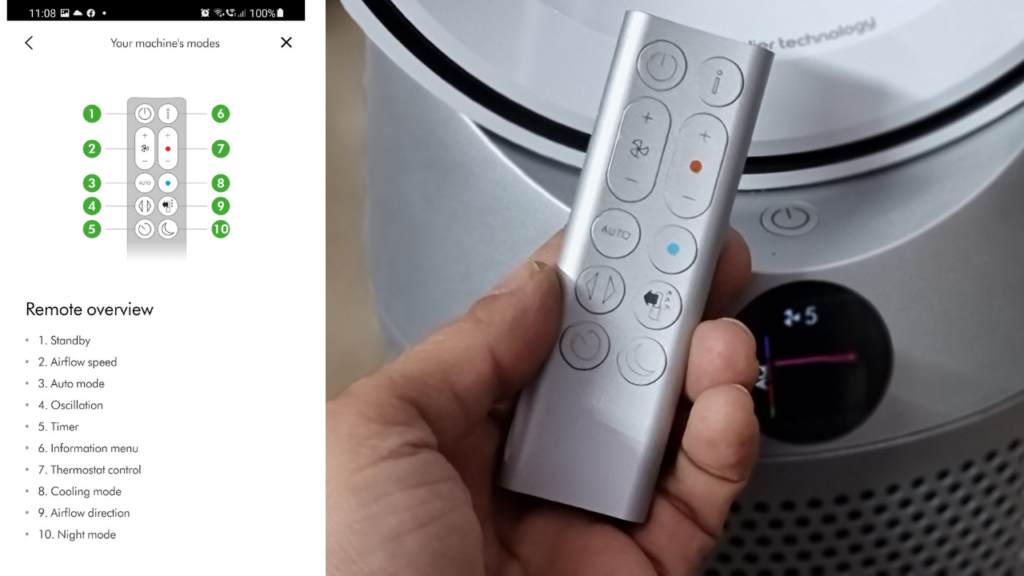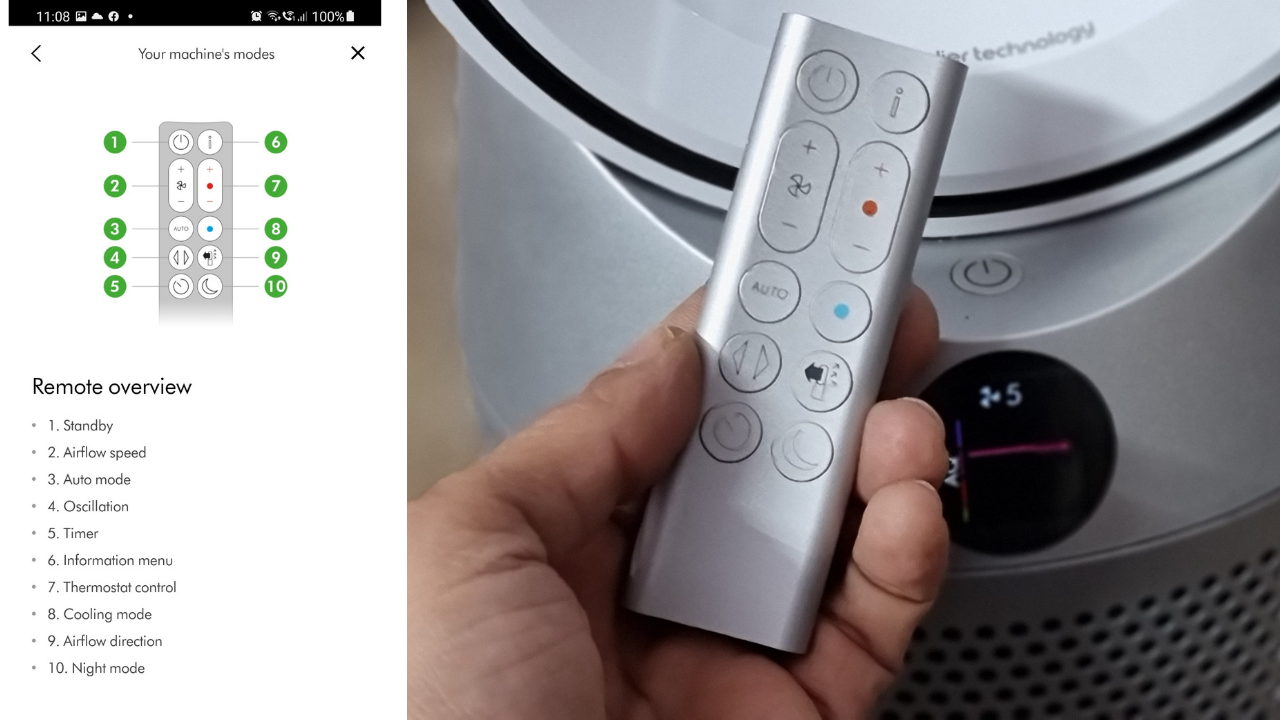 Using the remote control, one can also control the fan speed, airflow direction, and the degree of oscillation ( maximum being 350degree).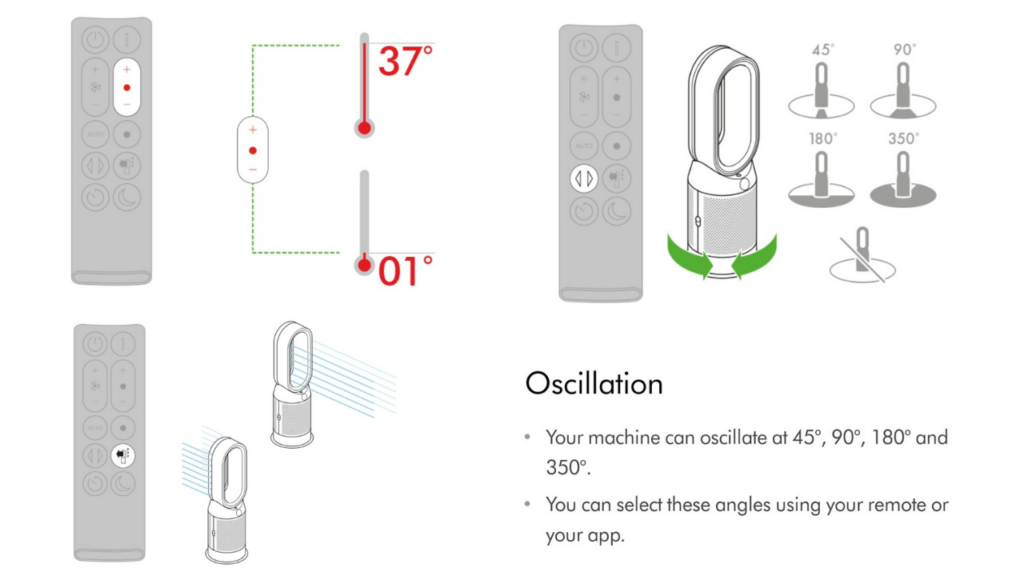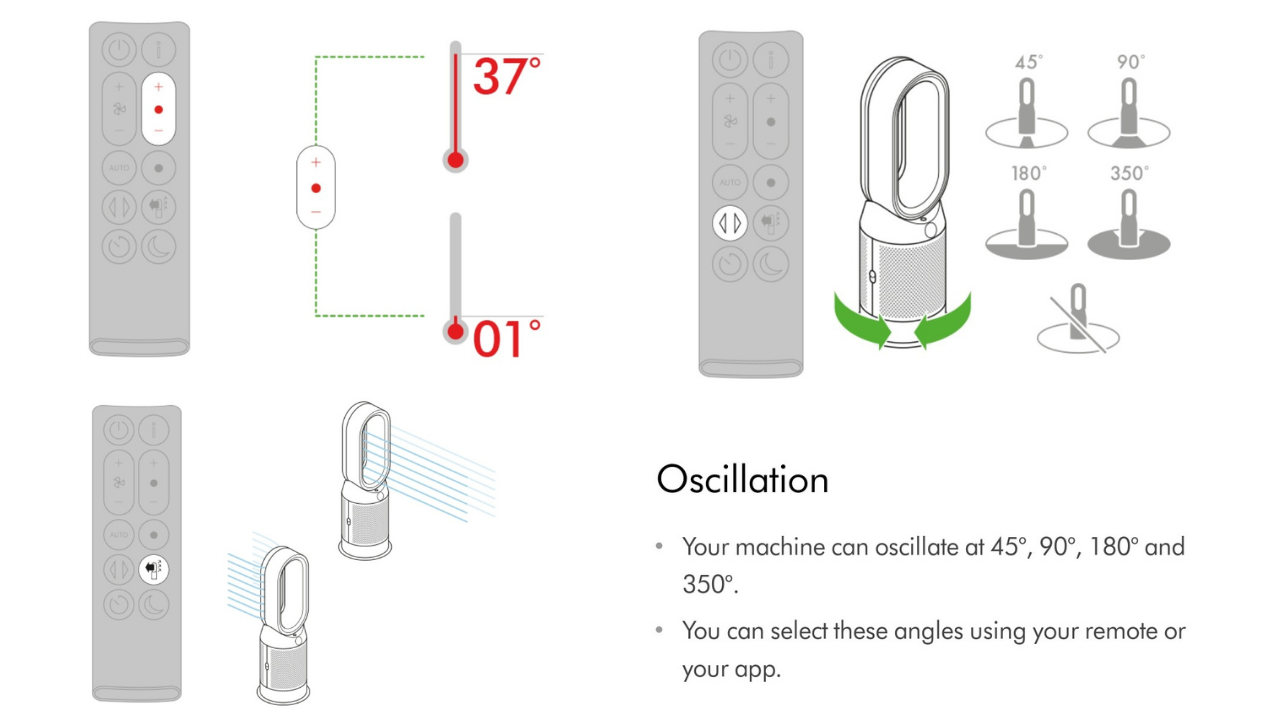 One more thing, Dyson's remote control is magnetised, so once you are done with it, just place it on the top of the air purifier, and it will stay put. Quite smart innovation! Isn't it?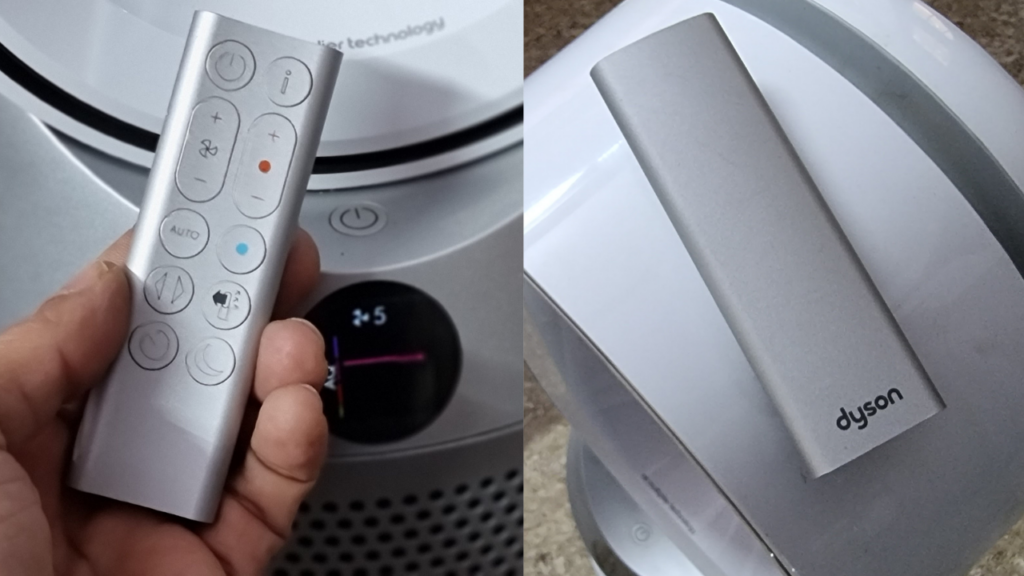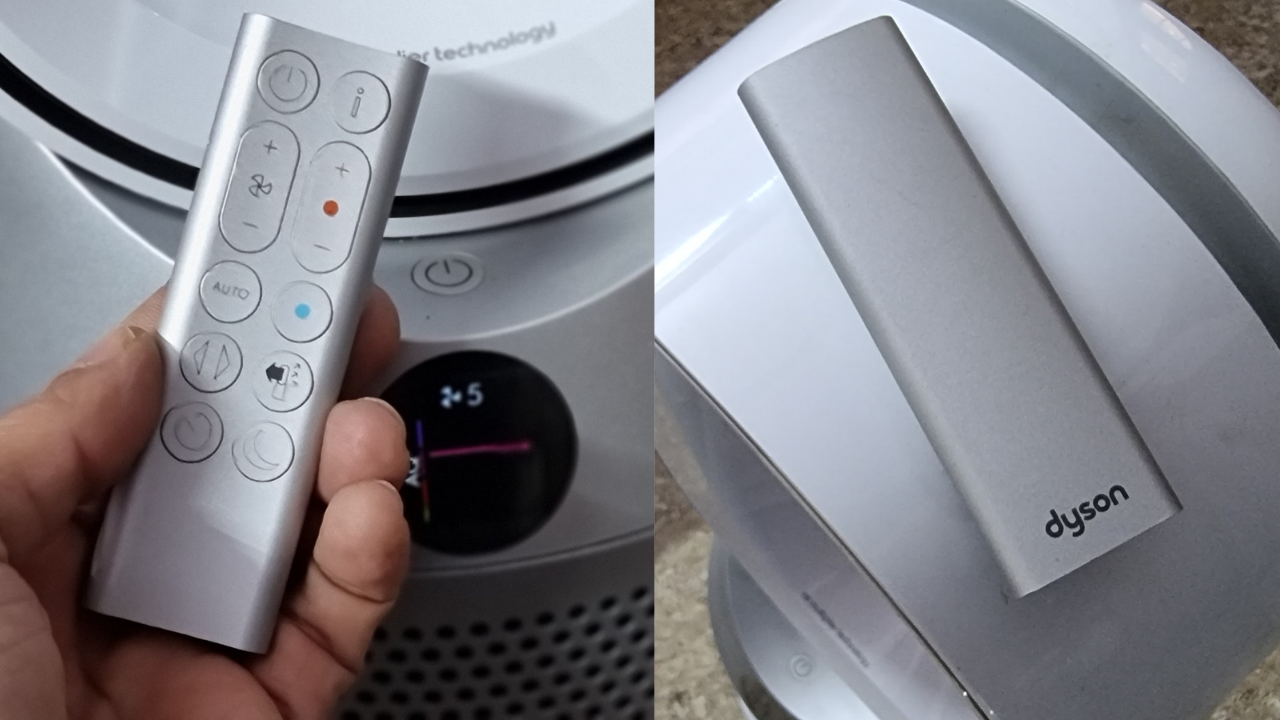 Now, once you have set up the purifier, enjoy the look and feel as, among all the purifiers available in the market, it is unique, practical, and blends in aesthetically with any interior setup.
What about the app?
Yes, it does have an App -The Dyson Link app. It is available on both iOS and Android and even supports Voice commands – Alexa and Siri.
Inside the app, the top half shows Temperature, Humidity, AQI, PM2.5, PM10, and NO₂ levels, whereas the bottom half has the same information in graph format, and you can even check data for the last seven days.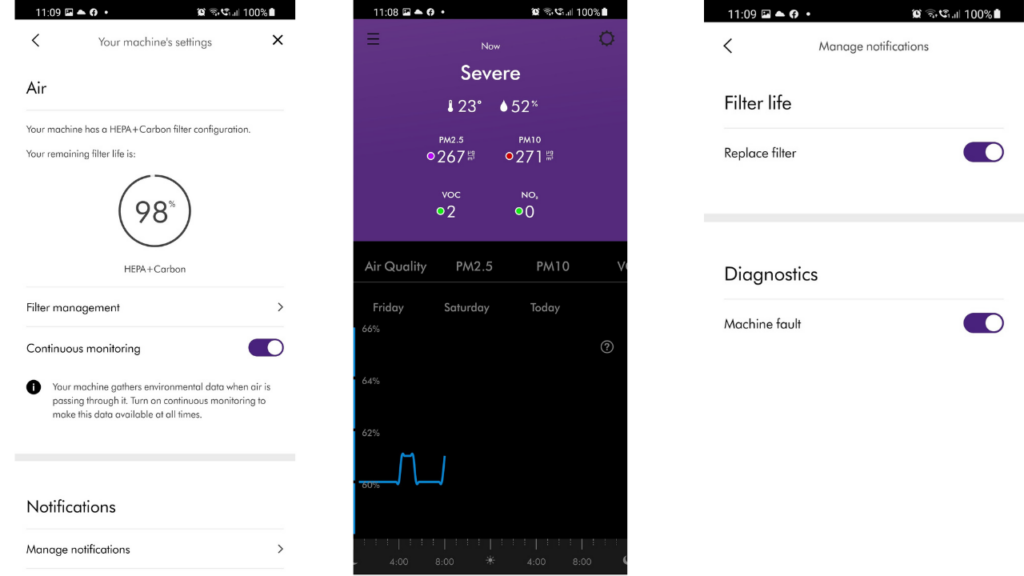 By the way, in Dyson Hot+Cool HP07, you also switch on the notification, which lets you know when to change the filter. Also, if you want data about air quality throughout the day, don't forget to keep continuous monitoring on.
Hot and Cold Functionality
Dyson HP07, apart from doing its primary job of purifying the air, it can also cool the room or heat it. Heating functionality is good enough to keep the room warm, and one can say goodbye to standalone heaters.
One doesn't need to keep on switching the heater on/ off all the time instead, one can set the temperature to automatically switch off/on the heating once it reaches above or below the preset temperature level.
Okay! Does it purify the air?

Now lets talk about the main job of the Dyson Hot and cold purifier – Cleaning up the air.
Dyson claims that its purifier removes 99.5% of the harmful particles in the air as small as 0.1 microns. Well, it is difficult to verify the claim without testing instruments, but I could feel the air quality improved significantly after using the air purifier.
My wife has a chronic cough that gets worse during October, November, and December due to increased pollution and change in weather. I have been using different air purifiers for the last 3 years to mitigate the impact of pollution on her health, and I found Dyson quite effective. Yes, it was definitely much better than the purifiers which cost around Rs 7,000 and had the EDGE over competitors in its price range with added functionality.
I even found that the noise on the fan was not loud to disturb my sleep.