TBV M22 is the cheapest Bluetooth handsfree kit from TrueBlueVoice. Does it live up to its price? We find out.
Advertisement
Pros
Lot of features
Sound quality decent
Light weight
Battery life not great
Cons
Connection failure at times

Build quality not great

We have already tested a few Bluetooth kits from TrueBlueVoice earlier as well and were impressed with what they offered at that price. But the M22 is a mono aural unit unlike the stereo Bluetooth ones we earlier tested. However, TBV M22 is also the cheapest from the company's portfolio.

This one is clearly aimed as an entry level kit for those buying a handsfree kit for the first time.

Design

There is nothing exciting about the design of the kit, though it is not ugly either. The device is curved and hugs the face of the wearer. There is a texture on the face of the device and the rest is plain black plastic. However, the problem is that the finish is not good and is not evenly cut. Even the power on button or volume rocker feels cheap. Though it will not hurt you it is the worst-finished device from TBV.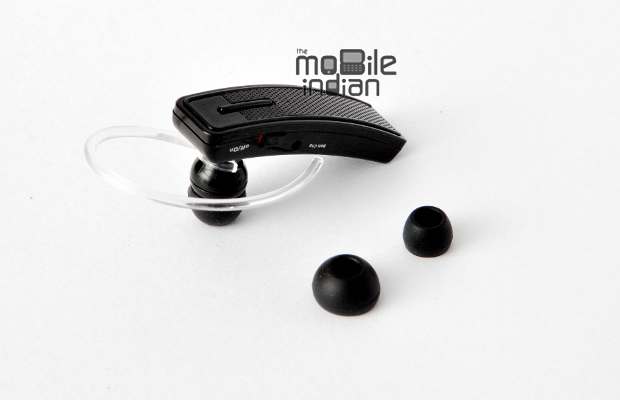 In terms of control, there is an on/off switch, a volume rocker, and a call button on the front. Buttons are well placed and give decent tactile feedback.

User interface

Being a monaural unit, it doesn't have music controls. However, the interface is simple, and easy to connect to the phone. Just switch on the device; keep the call button pressed till the LED starts to blink; and then press 'pair' on your phone.

Taking a call or disconnecting it is also a single touch affair. Low battery and full volume indicators are beep tone, which is not as high tech as the kind of stuff some of the competitors are dishing out these days.


Advertisement