True Blue Voice is a renowned name in the world of Bluetooth headsets and The Mobile Indian has also reviewed several headsets from the company including TBV S70 and TBV S81. Now we have another Bluetooth headset of True Blue Voice – the TBV S61.
Build
TBV S61 Bluetooth headset is designed to be worn behind the neck, which makes it very comfortable to wear for long hours without much strain. Further, S61 is quite light and that adds to the comfort. Since it comes in a foldable design it is also very easy to carry around.
The TBV S61 comes in pure white, which makes it really good to look at. It has been designed keeping the structure of our heads in mind – it has a curvy body with angular earpieces with comfortable padding which ensure less pressure on the ears. Since the headset is made of plastics, it is very light and resilient as well.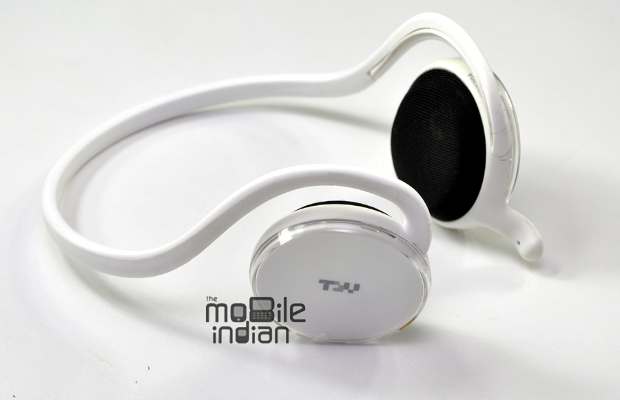 There are a set of buttons on the S61 for using this Bluetooth headset. On the right ear piece there are on/off buttons along with a charging port and an LED indicator that indicates whether the Bluetooth is connected to a device or not. Besides, the indicator also warns you when the charge is low – while charging it blinks red and when it gets completely charged the blue indicator lights up.
On the left ear piece there is a pause/play button along with volume rockers. The volume controllers are, however, placed a bit awkwardly, which initially makes it difficult to reach but you will soon get used to this.
Performance
True Blue Voice is renowned for the quality of sound of its Bluetooth headsets and the S61 is no exception. The headset, like most of its cousins, gives a really deep and smooth sound output so you can hear the finer details of the music. It has a noise cancellation feature too that ensures that you listen to all your favourite songs in peace or even while talking to someone.
Connecting the S61 to other Bluetooth enabled devices like mobile phones, tablets or laptops is quite easy. However, the TBV S61 had erratic reception. In fact, we did try this headset on a range of devices including Idea Blade, Huawei MediaPad, Samsung Galaxy Y Duos and even HTC One X. It does give a good connection most of the time, but the occasional disruption definitely gets very irritating. Otherwise, its wide range of volume options along with good speakers ensures that you enjoy listening to this headset.
The headset allows users to play, pause or skip music tracks. To skip you have to press and hold the volume down button.
###PAGE###
Battery backup
The TBV S61 comes with a 270 mAh Li-Polymer battery which, according to the company, provides talk time of five hours and standby time of 100 hours. In terms of real performance as well, the Bluetooth headset offers almost as much output as claimed by the company. In fact, with normal usage of around 2-3 hours a day, it can easily last up to four days.
A sore point is the five point mini charging port which is quite old fashioned and does not come with most devices these days. Hence, you have to carry the charger of this headset separately or else if it gets low on charge, you have no option but to put it in your bag.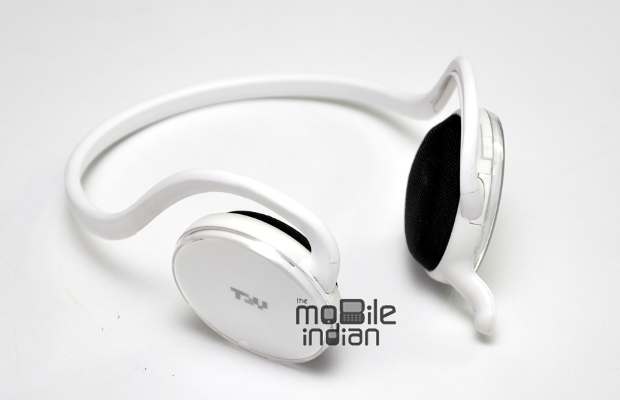 However, the S61 Bluetooth headset gets charged very quickly. Another downside is that it does not have indicators showing how much charge it has so you have to make a quick guess of your usage to decide how much further it can run. Since the S61's competitors come with an indicator feature, this may go against it.
Conclusion
The S61 of True Blue Voice is currently available in the market for around Rs 1,750. At this price, it is one of the cheapest stereo Bluetooth headsets currently in the market. The brand name of True Blue Voice further adds value to it. However, the erratic Bluetooth connection is a negative.. And the volume rocker could have been placed more conveniently.
Aside from that, though, the TBV S61 came out in flying colours. It impressed us with its music playing capability and even with its battery life.