Audio Technica, a Japanese audio equipment manufacturer, is not a new player in the town. Known for its expensive and best in class headphones, the brand has recently decided to hit the masses, with is Audio Technica ATH-S100. Officially priced at Rs 1,699 the pair is selling at a price tag of Rs 1,500 on Amazon India and Flipkart. With that being said, let's find out whether the ATH-S100 is worth buying or not.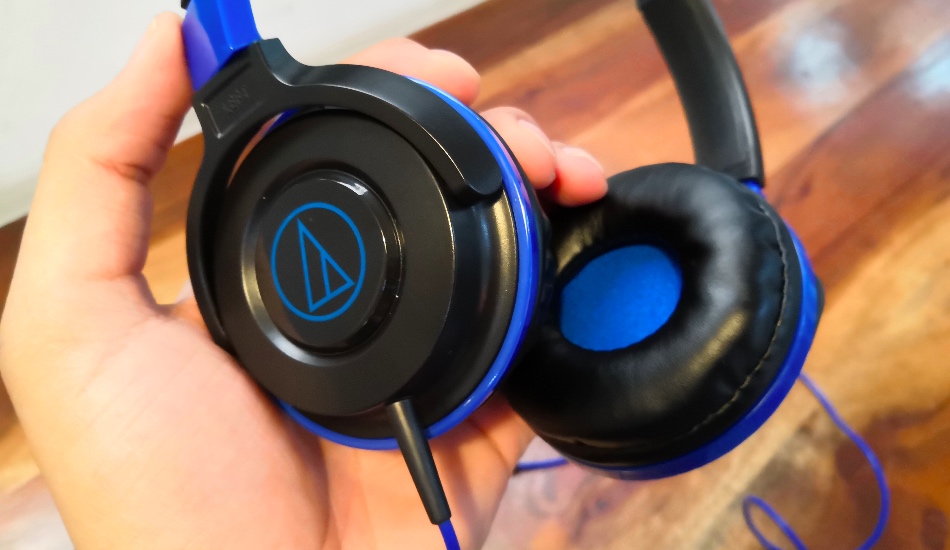 Design
Following the traditional design language, the Audio Technica ATH-S100 comes with the 9-level adjustable headgear, attached with the over-the-ear cups which comes with the leatherette cushions for the much-required fit. The provided padding of the headphonesis detachable in case of any damage and washable too.
Furthermore, with the proper packed fit, the headphone is easily able to block the maximum amount of ambient noise. However, concerning comfort, cushioning lining is thinner if we compare it with the other headsets available in the price category. Also, dueto the headgear's clamping force, the earcups starts to stress after one hour of usage.
It comes with a 1.2m tangle-free power cord, which stayed without messing in our backpack, unlike other earphones. For carrying purposes, the ear-cups are attached via axis from the headgear, which lets it rotate up to 90 degrees.
Performance
In terms of performance, the ATH-S100 was easily able to impress us with its bass and vocal levels. In our experience, we found out that on the maximum volume, the sound quality was evenly managed without any signs of distortion in the vocals. Further, again in the high volume, while watching the Transformers, theexperienceof engine running, tyres scratching on the road, sirens and metal striking were all crisp and were felt pleasant to ears.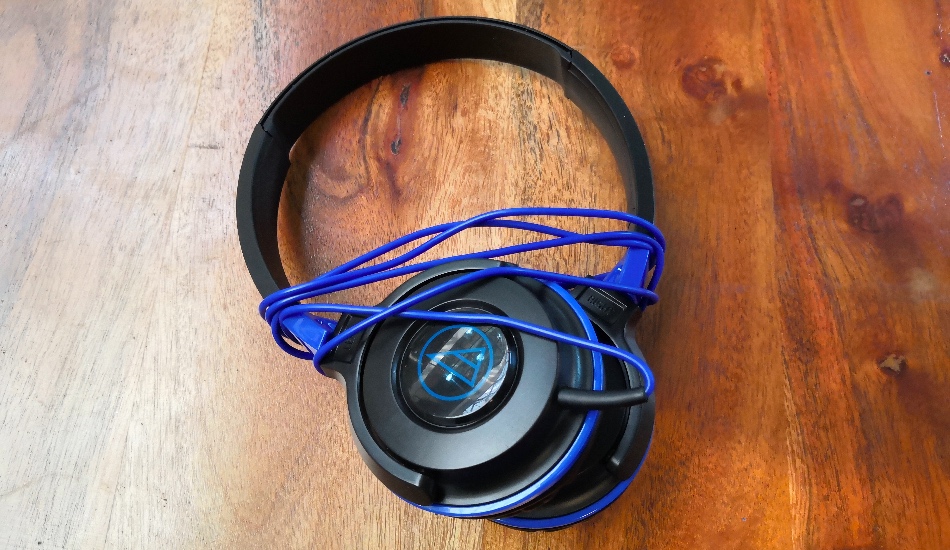 As far as specifications are concerned, it comes with the Dynamic 36mm drivers, which delivers the frequency response of 15-22,000 Hz. Further, if you are a person who does not have any clue about the frequency range, well, in that case, you will have to trust us that you would not face any issues related to the performance of the headphone.