If we would have talked about the concept of about augmented reality and virtual reality few years down the line then it would have sounded like a concept of a futuristic movie. But as we are heading towards a technological-advanced future, these jargons are shaping into reality, especially in the smartphone industry. And one example of this is the Asus Zenfone AR.
This is the first smartphone that comes equipped with Google Tango and Daydream VR technologies. Asus Zenfone AR is the second smartphone, after Lenovo Phab 2 Pro, which comes equipped with Google aspirational project, Tango. Priced at Rs 49,999, does it really delivers on the promise of a futuristic device? Let's find out.
Virtual Reality, an immersive experience!
Starting with the Daydream VR, it is one of the few devices present in the market that support Daydream VR. For the unintended, Daydream is Google's take on the high-quality mobile virtual reality experience. The Google Daydream VR comes with a headset and a controller. The smartphone comes loaded with some VR apps pre-installed, which is a welcome move as there is a limited number of apps available in the app store.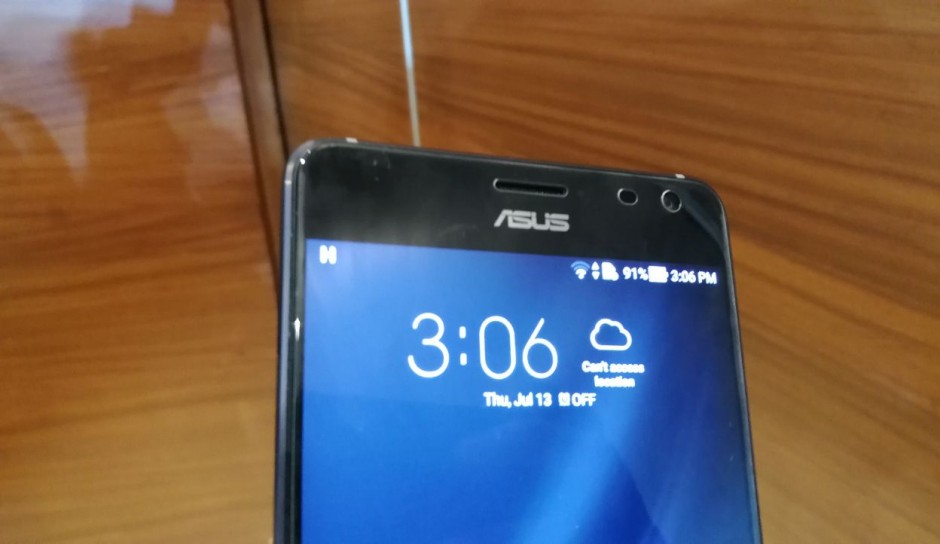 The smartphone is designed to perform well while using the virtual reality headset and to some extent, it does a really good job. The Asus Zenfone AR utilises a 5.7-inch WQHD Super AMOLED display with a screen resolution of 2560×1440 pixels. This coupled with a Qualcomm Snapdragon 821 processor, which has been optimsed for Tango and Daydream VR and a whopping 8GB of RAM ensures a smooth and fluid experience of the virtual reality.
During our review period, we did not find any lag or hiccup in the performance section and all the VR apps ran pretty smoothly. The smartphone was able to run most of the VR apps and VR games without any noticeable hiccup and the whole experience was really immersive. However, we still feel that clarity in certain apps was not up to the mark and there was room for improvement in terms of sharpness. And yes, the device does get heated up if you are using the VR part for a while because it requires a lot of computing power to run those apps. To conclude, the Asus Zenfone AR does a good job in terms of providing a fluid VR experience, but still, the sharpness could have been better in our opinion.
Tango is down, my friend!
Yes, that is true. Google Tango is now dead and you can thank Google for it. Before we get started, let us know about Google Tango. Tango is a technology platform developed and authored by Google that uses computer vision to enable mobile devices, such as smartphones and tablets, to detect their position relative to the world around them without using GPS. But the whole project didn't really take off and with Google releasing the ArCore software development kit (SDK) that will bring augmented reality to millions of Android smartphones, the whole Google Tango makes no sense now.
However, this is the last the device that features Google Tango technology. The smartphone comes with a 23-megapixel Sony IMX318 rear camera, with usual Tango sensors for motion tracking and depth sensing. That said, the implementation of the whole Tango experience is good and the smartphone does a good job when it comes to understanding space and motion.
You feel immersed from the whole experience, but it doesn't last for a long time. First of all, there are not many applications available that support Google Tango. We were able to test very limited apps like iStaging, Slingshot Island, Measure and more. On one hand, it does a good job in blending the virtual objects in real life, but on the other, a limited number of applications makes it a boring thing. To conclude, the whole Tango experience is good for show-off but at a cost of a fortune? Well, not really!