I was able to capture some good quality images with good light conditions, on the other hand, I am not so ever impressed by the low light images captured through this device user can choose the aspect ratio of the images and there is no optical zoom present on this device.
Advertisement
Pros
Massive screen for good viewing
good battery backup
good sound quality both with speakers and with headphones.
Cons
Massive size makes it hard to handle and carry
overheats while playing graphic intensive games
Not so good low light images
Let's start with the basics....
The average Indian height for a male is 5.5'' and 5 '' feet for female Indians, hence proving my point that in general, we do not have big hands and it's a gigantic phone...my bad a phablet?... or a tablet? (what do you think?), with the definition of "big" in the dictionary, there should be a picture of this device.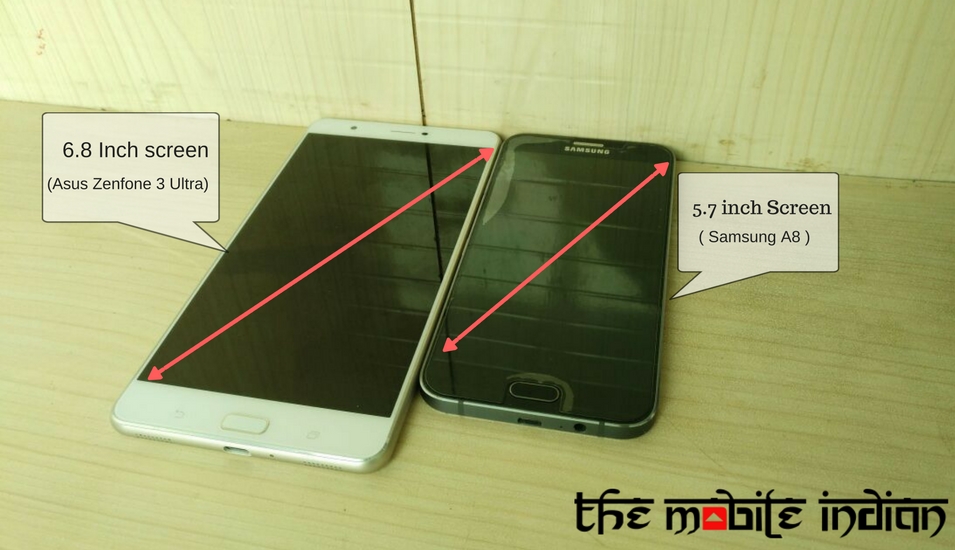 Asus has launched this device to capture the audience keen for big screen mobile devices, this phone is priced with the high-end devices currently available for purchase at astonishing 50,000 INR in the online market. This phablet comes with:-
Specifications:
Screen size: 6.8 inches
Ram: 4 GB ram
Storage: 64 GB internal storage expandable up to 256 GB,
Camera: 23 MP rear camera + 8MP front camera
Battery: 4,600 mAh battery
Android version: 6.0 with ZenUI
Design
Asus Zenfone 3 Ultra is available in three colours namely Glacier Silver, Titanium Gray & Rose Gold. When I first picked up this device it felt "posh" and well-built quality and ok-ok grip(Just because it's a huge phone it is hard to get a good grip). Keeping the tradition of all smartphone devices Asus Zenfone 3 Ultra is no different and comes in a Bar shape with a unique style for the volume keys, volume keys are on the back and can also be utilised to start the camera just by double tapping it. to be fair with this screen size and location of the volume key it was really hard for me to reach the volume keys if I am operating the device single-handedly. above the volume key on the left back corner of the device is the camera accompanied by a flash and a laser sensor to help autofocus adjust very quickly. Coming to the front side this device has a standard home button a back key and recent menu, on the top left corner we have the secondary camera. with a standard power button on the right accompanied by two sim slots.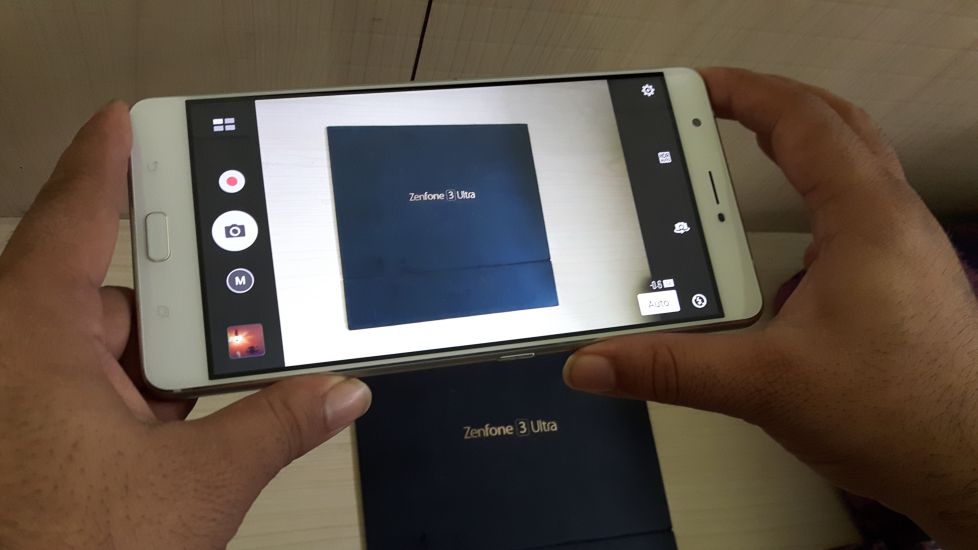 Display
The biggest USP of Asus Zenfone 3 Ultra is its massive screen size of 6.8 inches that comes with FHD(1920 x 1080) IPS display,
ASUS TruVivid technology, Bluelight Filter for Eye Care and a very wide viewing angle and 10-finger capacitive touch (now enough with what Asus wants you to know and let's be done with what it actually feels like).
I am going, to be honest, watching videos on this device is a bliss, the video quality was good and even the higher resolution videos were running smoothly at 60 fps though many times while I was surfing on youtube watching videos I did encounter some sort of distortion (maybe it was only on the device that I received) and at time I did feel the colours on the screen seems to be washed out but the crisp image quality made it even for me.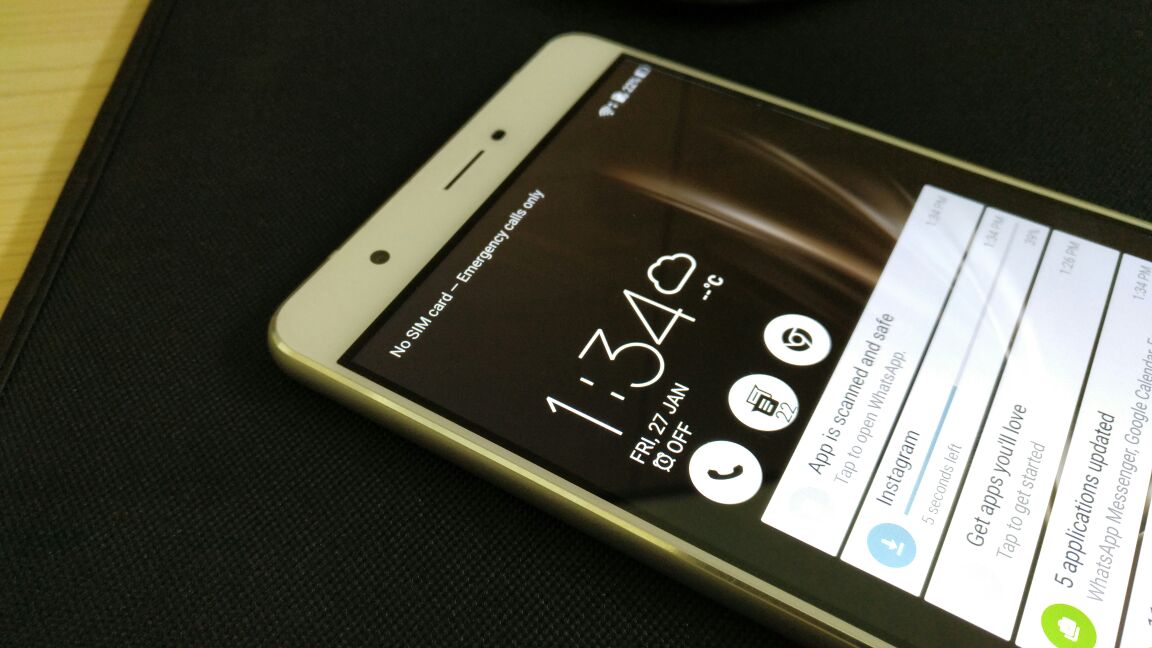 Performance
Asus Zenfone 3 Ultra is loaded with 64-bit Qualcomm Octa-Core ProcessorSnapdragon 652 @1.8Ghz processor and Adren0 510 GPU, & 4 GB Ram which to be honest in accordance with the price is pretty mediocre, this device comes with dual sim slot with 4G support, Bluetooth, wifi, gyro & fingerprint sensor all working properly (nothing to complain there), Heavy graphics intensive games run smooth on the high-resolution screen (1920 x 1080) of Asus Zenfone 3 and comes with a inbuilt game recording software which enables you either to stream live or just record the game play on your phone, but the problem that I faced was the recorded videos were lagging though nothing of such sort happened while playing the games and the deal breaker for me was the fact that Asus Zenfone 3 Ultra heat up Ultra fast, hence I never tested prolonged period of gaming on this device. User Interface on this device is pretty standard with app drawer and works smoothly with good response time and no sign of a delay. one thing I do have to mention is that when we switched to single hand mode the instructions were pretty unclear on how to change it from left-hand to the right-hand side.
Camera
Asus Zenfone 3 Ultra have stranded camera set up 1st on the back second on the front. The back camera of this device is 23 Megapixels loaded with a various fictions such as Beautification, super Resolution, low light Etc, this camera is capable of clicking high resolution images and capturing 4k resolution videos, for taking still images user is provided with options of choosing either automatic mode or manual mode (in this mode you can customise piratically every aspect for capturing an image from focus to depth of field) .
I was able to capture some good quality images with good light conditions, on the other hand, I am not so ever impressed by the low light images captured through this device user can choose the aspect ratio of the images and there is no optical zoom present on this device.
jumping on the front camera Asus provided 8 megapixel for this device,when the light conditions are good I was able to capture good selfie but can't say the same when it comes to low light imaging, for the front camera there is an auto timer provided to capture te image (because of the massive size of the device providing this feature up front was a very good Idea), for front camera this device also provide many pre-loaded modes such as beautification cheek thining and few other features to tweak here and there. (again this phone is big and to take a selfie you really have to be used to do so)
Advertisement
Battery, Connectivity, and Audio
Asus Zenfone 3 Ultra comes with a massive battery of 4,600 mAh to compliment its humongous screen and even after avidly using the phone all day I was pretty satisfied with the battery performance another thing that I liked a lot about this phone was the charging speed ,it amazed me with 0-100% battery charge in 45-50 mins . kudos to Asus for achieving this.
When we talk on the Audio frontier it comes with Dual FIVE-magnet speakers for louder sound volume and less distortion
ASUS SonicMaster 3.0.I have to say that I am pretty happy with the sound quality I received from the two speakers that are in this device, the sound was clear loud and with any noise or any time distortion.
The sound received through the headphones that were on the phone was also good, the earphone are comfortable to wear even for long durations and since nowadays many manufacturers are not providing any earphones with the mobile set it was a pleasant sight to receive one with Asus Zenfone 3 Ultra.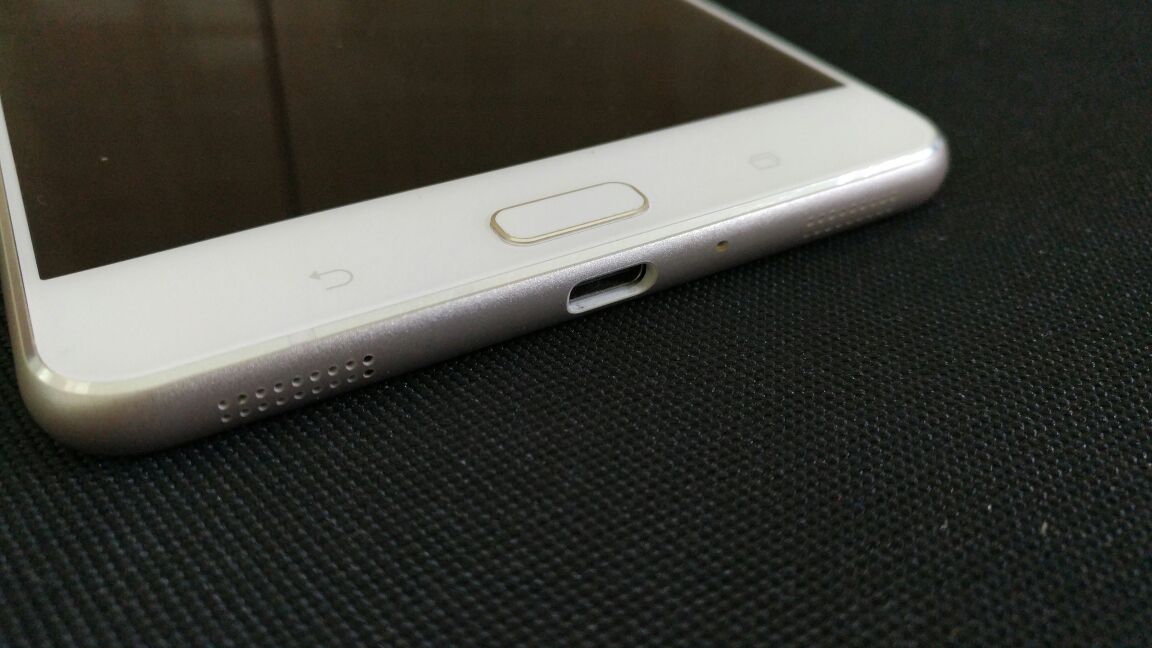 Advertisement
Verdict
This at first glance looks pretty decent and promise a lot, but as you use it does not stand out in many fronts be it the camera the or the heating problem I faced while playing games, even the big screen might be a dealbreaker for some. all in all, I will suggest there are many other options in this range with the similar screen size that might fulfill all the needs expected from this Phablet or tablet.